Outside Business Journal
Leveraging Old Military Tech for Supply-Chain Transparency
What do you get when you cross Cold War military technology with a laser-equipped smart mirror? A new way for consumers to engage with supply chain transparency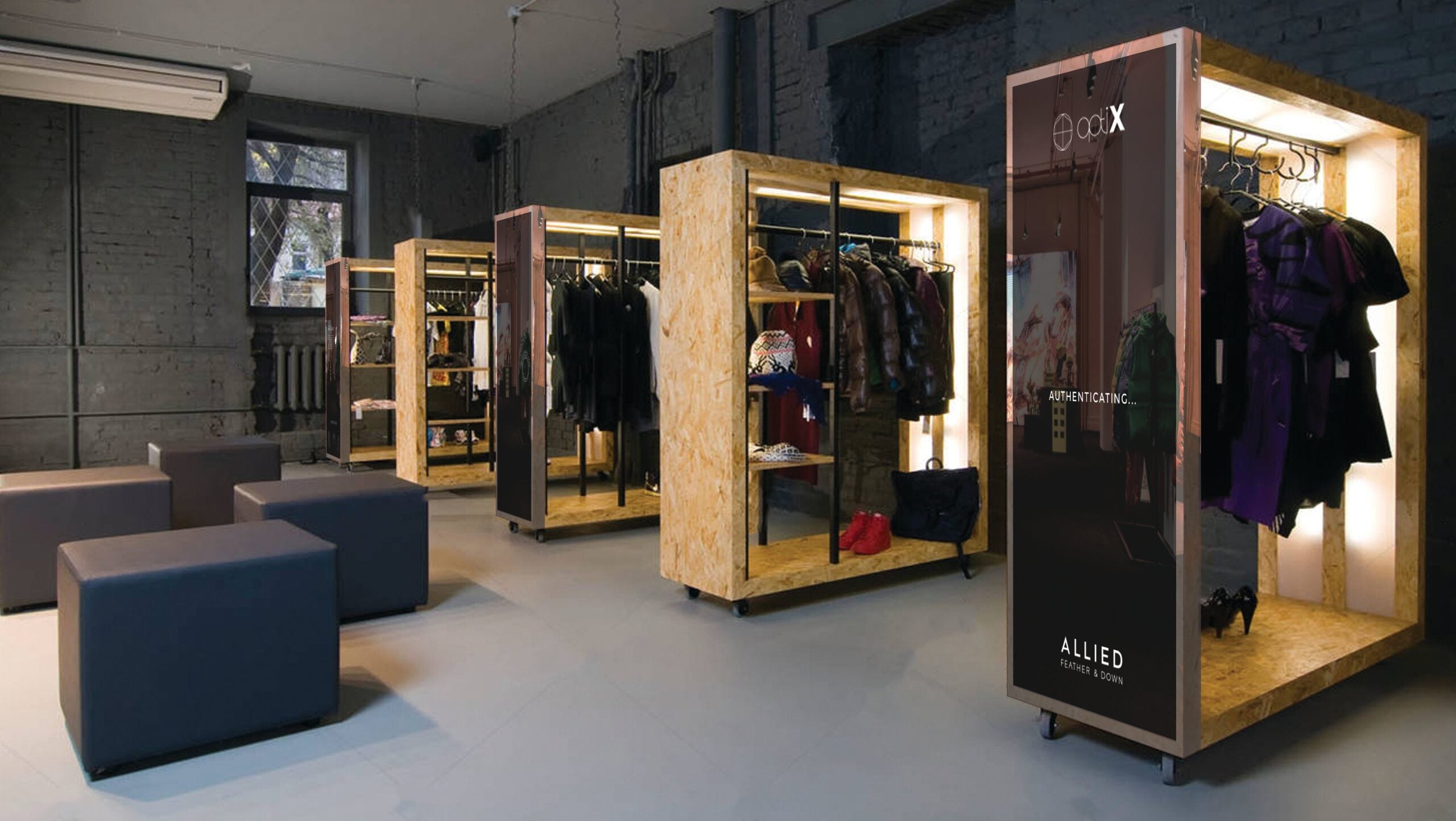 Heading out the door? Read this article on the new Outside+ app available now on iOS devices for members! Download the app.
As brands and retailers understand all too well, supply chain transparency in the outdoor industry can be, in some cases, a bit of a mixed bag. Though efforts at accountability have improved dramatically in recent years, misreporting on dirty practices and even outright counterfeiting do still happen along the path from sourcing to sale.
Allied Feather & Down, a partner of The North Face, Helly Hansen, Eddie Bauer, and others has implemented an innovative new technology to push back against this problem. To improve accountability across all stages of the supply chain, the company has turned to an unexpected tool: natural earth minerals ground to a microscopic powder and applied to products to act as unique "signatures," like ID tags.
"People talk about the supply chain for down products being notoriously opaque," said Matthew Betcher, creative director for Allied Feather & Down. "And it's true. This supply chain is centuries old. It still functions much as it has for generations."
Supply Chain Problems
Historically, this has led to problems of fraudulent manufacturing processes in filling products like jackets and sleeping bags with down material. A contracted factory might, for instance, claim that it's filling all of its North Face jackets with Allied down, when really it's blending Allied's product with a cheaper substitute. In days past, the only way for quality control team to spot check a factory would be to pull products from the assembly line and rip them open.
Not anymore. Thanks to Allied's new "bio-taggant" technology, the company is able to coat its down in proprietary blends of food-grade reflective minerals that can be "read" by optical lasers, even through the outer layers of a jacket. Now, to perform quality control checks, Allied can simply point a laser at each product whizzing by on an assembly line, scan it, and obtain an authenticity report within seconds.
Old Technology, New Application
The technology was developed for the Soviet military during the Cold War to differentiate between friendly and enemy aircraft from the ground. Allied started looking into the innovation in 2017 and immediately recognized its application for quality control. After a two-year pilot program with The North Face proved successful, the company pivoted to other applications, including consumer-facing uses.
"I tasked my team to start thinking about this as a possible supplement to the Track My Down consumer traceability website we launched a few years ago," Betcher said. "It became an opportunity for us to turn this behind-the-scenes tech into a more front-of-house retail tool—a method of authentication for our partners who have to deal with counterfeits all the time."
After research and development with NOBAL Technologies, Allied created the Optix iMirror, a smart mirror paired with optical lasers capable of scanning jackets and other products filled with Allied down. Intended for use in brick-and-mortar retail stores, the mirror allows customers to scan products in real time to receive a "journey of traceability" back to the region—and sometimes the specific farm—where the down inside the product originated. The mirror can also report performance specs and care standards for each product scanned.
A New Era of Interactivity
"Track My Down was really fascinating in its growth and use, but it's reliant on things like external hang-tags or specific labeling. It was interactive to a degree, but it was still fairly one-way. This mirror is a way to start building more communicative, immersive, and robust interactivity. I envision this going further eventually, where the mirror might actually know who is standing in front of it, at which point it might recommend travel or other offerings based on the down jacket that person is buying," said Betcher.
Allied launched the iMirror as a pilot program in Japanese retail locations of the brand Beauty & Youth last year. They're currently in talks with Eddie Bauer, Adidas, Peak Performance, Moose Knuckles, and others to start filling products with traceable down for fall 2021 product lines. Retail installations of the iMirror would coincide with those product releases. According to Betcher, the number of stores equipped with iMirrors would be small at first, with a slow rollout if the program proves successful. Widespread application would be far in the future.
"We've been rolling this out slowly to understand all the potential bugs," Betcher said. "For me, a big launch is a recipe for disaster. It's also not going to be right for every brand. We're working with a strategic number of brands—big and small—to try to roll this out globally. As our partner base grows, I ultimately see this in stores like REI. That's our eventual goal, to have it in big retailers."