Outside Business Journal
Behind the Merger of the Industry's Two Biggest Climbing Magazines
For years, two magazines—Climbing and Rock and Ice—have battled for readership in the rock climbing community. Now the two publications are one, with an entirely new look and feel.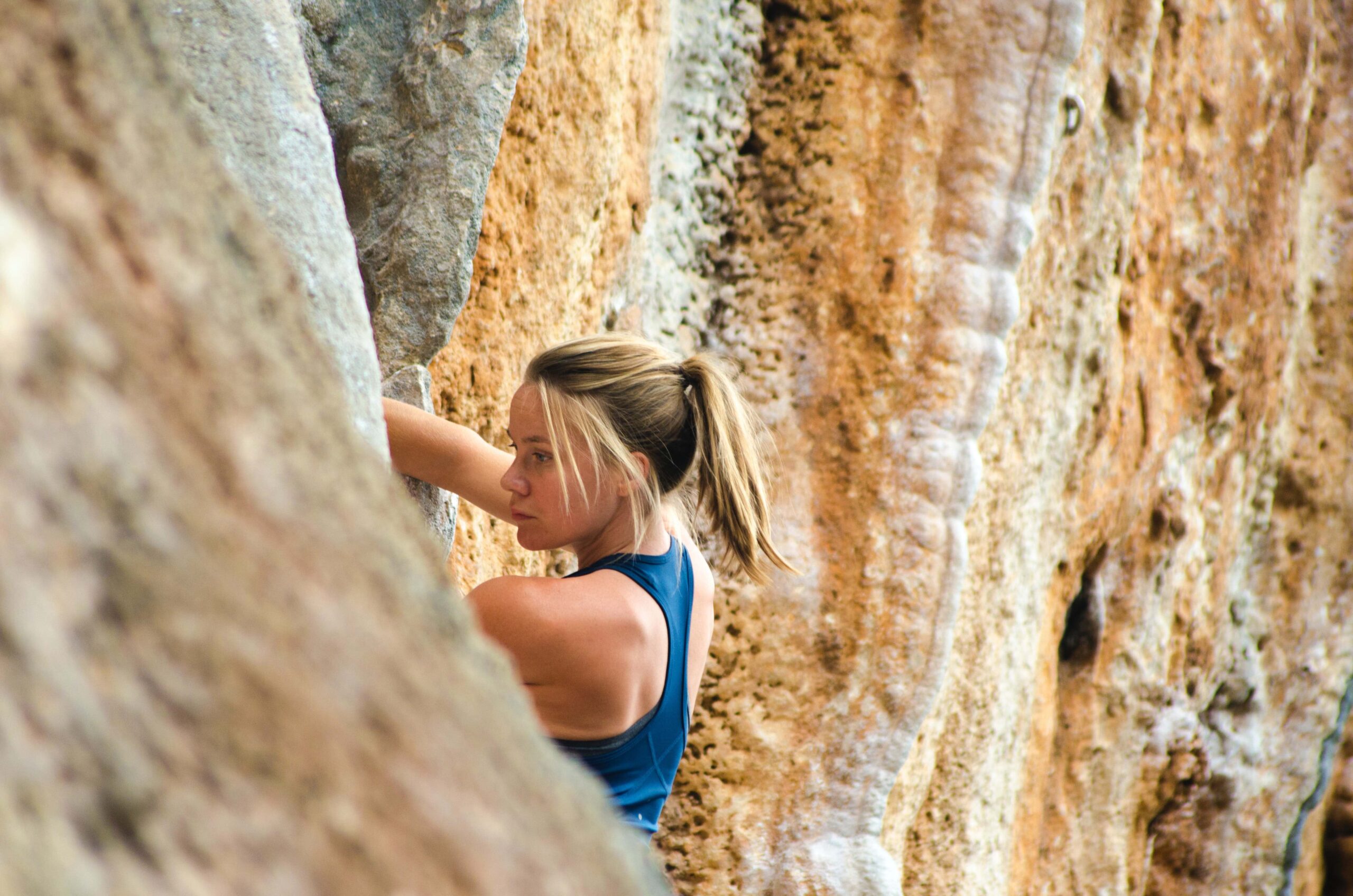 Heading out the door? Read this article on the new Outside+ app available now on iOS devices for members! Download the app.
To complete its long-awaited rebrand, Climbing magazine will launch a new website tomorrow, following the publication's merger with Rock and Ice and overhaul of its print magazine. The new site puts a final stamp of completion on the unification of the industry's two biggest climbing publications, an effort that parent company Outside (which also owns Outside Business Journal) has had in the works for months.
The effort began on October 9, 2020, when Outside—then Pocket Outdoor Media—announced that it had acquired Big Stone Publishing, producer of Rock and Ice, Ascent, Trail Runner, and Gym Climber magazines, among others. Immediately after the acquisition, Outside began the process of combining Climbing and Rock and Ice under one title, still dubbed Climbing but with a transformed look and feel.
The merger means big things for climbers of all disciplines, according to Robin Thurston, CEO of Outside, who said at the time of the Big Stone acquisition, "By merging Rock and Ice into Climbing, we'll be better positioned to deliver exceptional content and cover all of the sport's disciplines—trad, sport, gym, bouldering, and alpine climbing—in ways not possible before."
Readers are already seeing that transformation with the spring issue of Climbing, now on newsstands. Not only did the print version get a facelift—new paper stock, bigger page size, and more pages per issue—but the publication's relaunch has also benefited from the combination of both magazines' staffs. While that includes the core editorial and production roles, it also means a larger pool of freelancers who contribute everything from writing to photography.
"Before the merger, some contributors were exclusive to one magazine or the other, or they just favored one title," Climbing editor Matt Samet told Outside Business Journal. "The best content would be split across the two titles. Now it's all under one roof. It lets us work with anyone and everyone. It also lets us be more discerning with the stories we pick. We don't have to compete over the best stories; we can just decide which stories will connect with readers."
As for Rock and Ice, it won't disappear entirely, even though it's no longer in publication. The magazine's archived content will still be available behind a paywall at rockandice.com in the retired brand's "Rock and Ice Vault."
Bigger and Better
Another change for Climbing is that it is now part of Outside's Active Pass subscription program, which includes a host of features and benefits for members. As part of that development, the title plans to ramp up its event offerings, online learning opportunities, and community engagement in the coming months, according to Samet.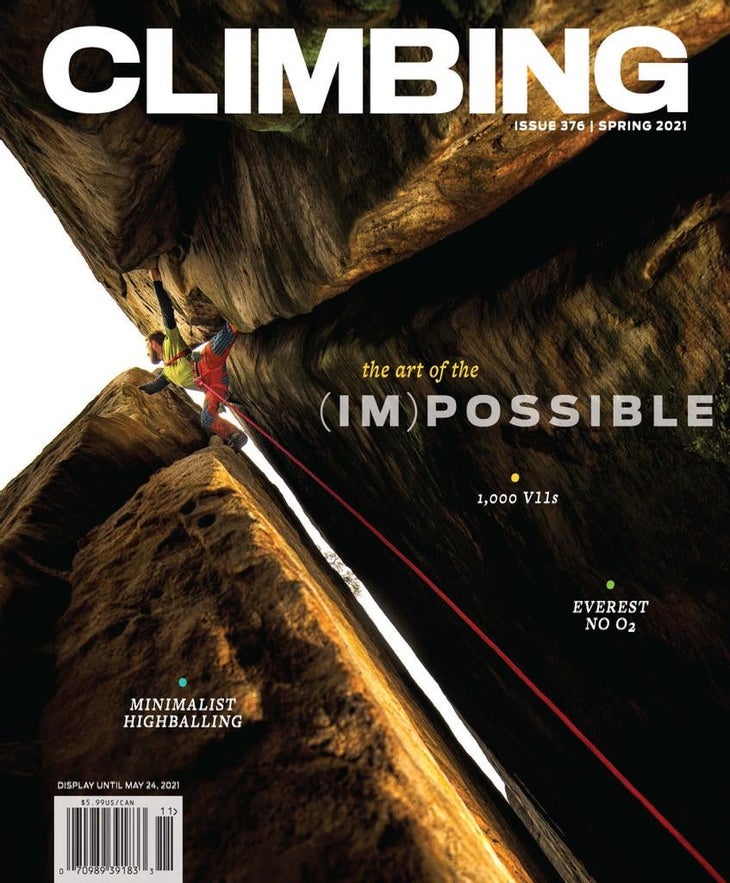 "Merging the two titles and having more staff will allow us to do more with events and be more present in the community," Samet said. "We want to do more with online education. With print being somewhat of a fading medium, there's going to be more of a focus on digital."
Samet also says he wants Climbing to become a more diverse, equitable, and inclusive publication overall, and that the increase in resources will help accomplish that goal. "We want to diversify the photos and voices of people in our magazine to reflect the changing demographics of the sport," he said.
For all the improvements taking place at the new-look magazine, what hasn't changed is equally important, according to Duane Raleigh, the former publisher of Rock and Ice who became Climbing's content director following the acquisition.
"Climbing is bigger, has a larger format, has more pages of content, and we got a pretty serious upgrade in paper quality, so the photo reproduction will be better," said Raleigh, who got his start in the business with Climbing. "We're also doing more features per issue, more photos per issue, and we have more editors, writers, photographers, and artists working on it. With more resources, we'll be able to put out a better magazine. One thing that won't change is our core mission, which has always been to represent the climbing community and be an authentic voice for the sport."