Outside Business Journal
This Cult-Favorite Tent Was Impossible To Get—Until Now
Durston Gear, beloved by ultralight hikers, is finally overcoming its inventory woes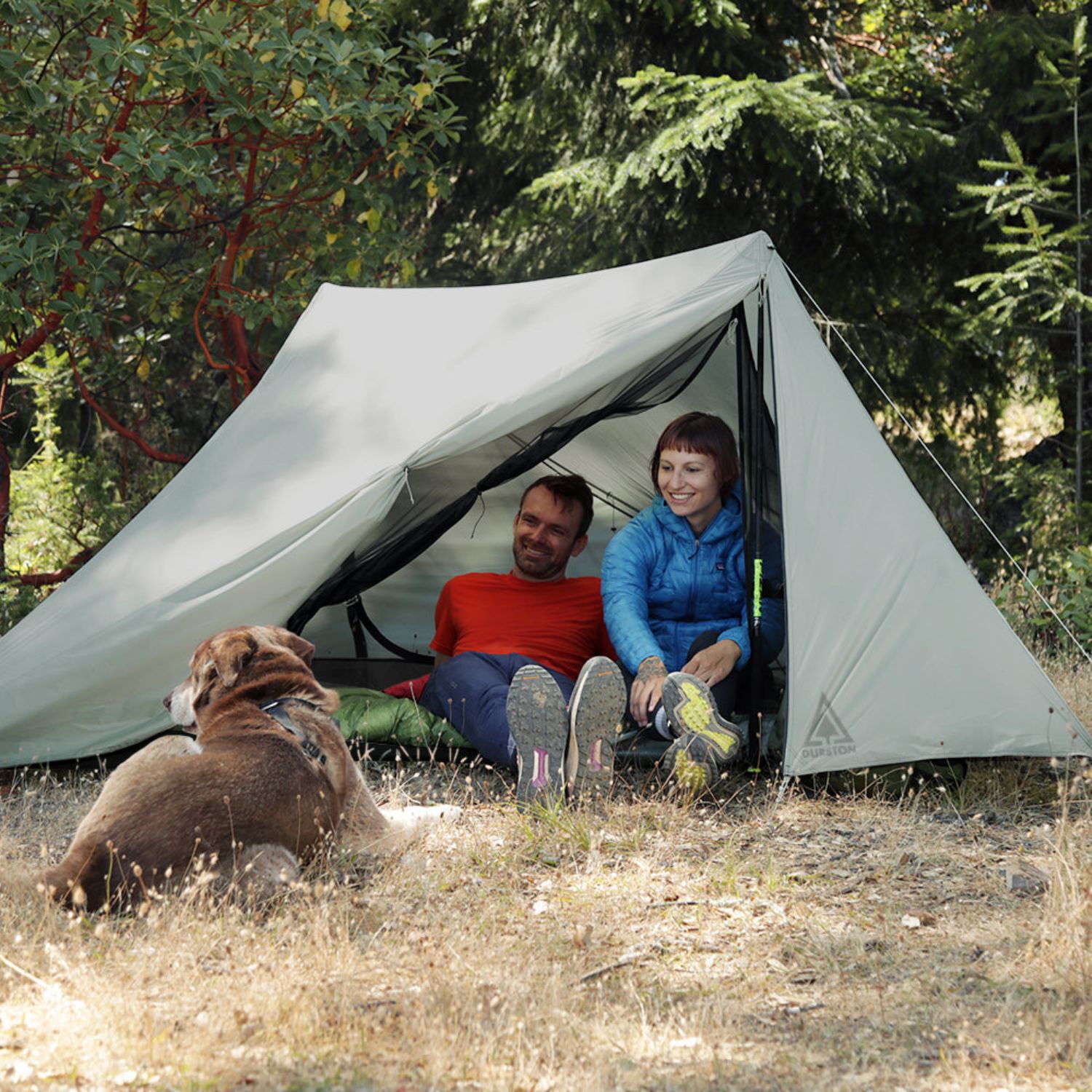 Durston Gear
Heading out the door? Read this article on the new Outside+ app available now on iOS devices for members! Download the app.
Durston Gear is the quintessential "if you know, you know" brand. Created by Dan Durston of British Columbia in 2018, the company specializes in lightweight tents that have garnered a cult status in the outdoor world for their low weight, small pack size, bomber construction, and spacious geometry.
They're also impossible to get. Or at least, they used to be.
After years of customer frustration over chronically low inventory, the company will finally start accepting orders again on September 27, with delivery scheduled for November. Inventory is expected to meet demand going forward thanks to a stabilized supply chain and better order management by the company's online distributor.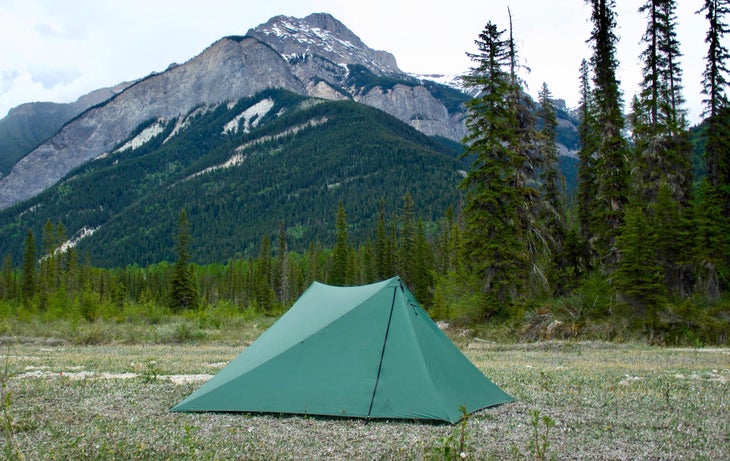 Small brands that gain large audiences quickly often face problems of demand outpacing supply. But Durston has been particularly challenged the past few years because of pandemic-related manufacturing problems and, crucially, a lack of interest in stocking the products on the part of the company's former distributor, an online retailer called Drop.
From the brand's beginnings in 2018, customers lucky enough to get their hands on Durston tents have frequently waxed poetic on social media about the products' ideal weight and geometry. But almost from the brand's inception, that love has been offset by frustrations over shortages. Whatever stock the company released online often sold out in minutes. Successful buyers sometimes posted screenshots of their order confirmations to prove they had actually secured a unit.
"One of the hard things is when people are angry with us because they think we're intentionally manipulating the supply to create scarcity," Durston said, adding that he's seen his $300 tents resell for as much as $760. "When I hear discussions about how you can't get our tents, the main thing I feel is an urgency to solve this before people grow tired of waiting."
A big part of the recent turnaround involved pivoting away from Drop to another online retailer, Kaviso, which has been more helpful in the company's growth, said Durston. Kaviso confirmed that, going forward, it plans to stock about triple the number of units it anticipates needing at any given time to hedge against unexpected surges in demand.
Creating a Cult Favorite
Durston designs all his tents from his home in Golden, British Columbia. The company is just three people—Durston, his wife, who goes by T, and his brother-in-law. As with many founders just getting their brands off the ground, Durston has a close connection to his customer base. He often answers questions personally—and responds to frustrations—on message boards like Facebook's Durston Gearheads page.
"I really come into this as someone who geeks out on his hobbies," Durston said. "I got into lightweight hiking in 2008, and went down the rabbit hole of spreadsheets and gram counting."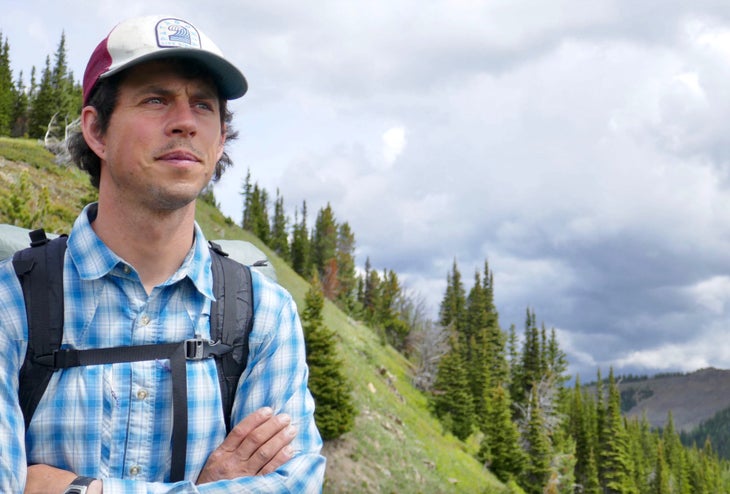 Durston is a five-time winner of the Bob Marshall Wilderness Open and also formerly held the fastest known time (60 miles in 20 hours) for the Stein Valley Traverse in Canada. He hiked the full Pacific Crest Trail in 2014 with T, and both accomplished the first yo-yo of the 2,200-mile Great Divide Trail in 2017.
In fact, it was on that Great Divide hike that he first came up with the idea for his signature tent design, the X-Mid.
"It was the kind of trip where you're hiking all day, every day," he said. "You have time to think. I was daydreaming about gear and thinking about issues I saw in a lot of shelters at that time."
Many ultralight tents requires a pole in the center of the structure to form a conical shape, which doesn't offer much headroom in the interior. And before Durston Gear came along, most two-pole tents—which give more headroom—were six- or eight-sided, making them difficult and frustrating to set up.
Durston stewed on a design that would combine the best of both worlds—the headroom of a two-pole tent with the ease of a one-pole setup. He landed on an unusual solution: he designed a two-pole tent in which occupants sleep diagonally, corner to corner, creating ample headroom but allowing the design to remain rectangular for easier setup. He called his creation the X-Mid.
"I thought maybe I'd just sew one for myself," Durston said. "I had no business ambitions."
Durston was already known in the outdoor space for his hiking records and was testing gear for Drop, which sold outdoor goods at the time (it has since divested its outdoor department). Shortly after Durston invented the X-Mid, Drop queried him about gear ideas of his own. He told them about his new tent idea, and Drop expressed interest in manufacturing it.
"They told me they would take on the cost, supply chain, and distribution," Durston said. "At the time, I just thought it would be the easiest way for me to get my tent, because I'm a really slow sewer."
Getting Past the Growing Pains
The one-person, 1.75-pound Durston X-Mid 1P launched on Drop in 2018, quickly followed by a two-person version, which weighs just 2.25 pounds. Due mainly to Durston's reputation in the ultralight community, the tents were a hit right out of the gate. Word spread fast about their innovative design and low weight.
But shortly after the launch, Drop's interest in the outdoor market began to fizzle, and Durston's main supporters at the company left. By 2019, Drop—which owned the rights to produce all Durston products—was manufacturing the tents only in very small batches. In 2020, COVID-related supply chain issues stalled production further.
"We were already exploding, and the pandemic made that go ten-x," Durston said, adding that his tents are made in Vietnam at the same factory that produces some MSR, Nemo, and Black Diamond products. "All of the outdoor industry was pressed, and we couldn't jump the queue to have our gear made. When it was our turn to order tents from the factory, Drop was only ordering 500 at a time. Meanwhile, our popularity was going crazy. It became a bragging right to own a Durston tent."
Finally, in 2020, Drop sold its outdoor department—along with the contract to produce the tents—to the online retailer Kaviso. It was the beginning of a turnaround. In the two years since, Kaviso has invested heavily in the brand. It now makes and sells the original X-Mid 1P and 2P tents, as well as the more rugged X-Mid solid line, which swaps most of the mesh on the tent's inner for a 15-denier fabric.
Looking Ahead
Now, with production issues settling, Durston Gear is on track to meet customer demand for the first time in its four-year history.
"I think we have such a passionate fan base because people watched me develop this in real time," Durston said. "The ability to spread the word about our gear without spending on advertising has been amazing. It's easy to sell a good product, and people like that we're a grassroots company that is passionate about ultralight hiking. Now it'll be nice to actually have product to sell."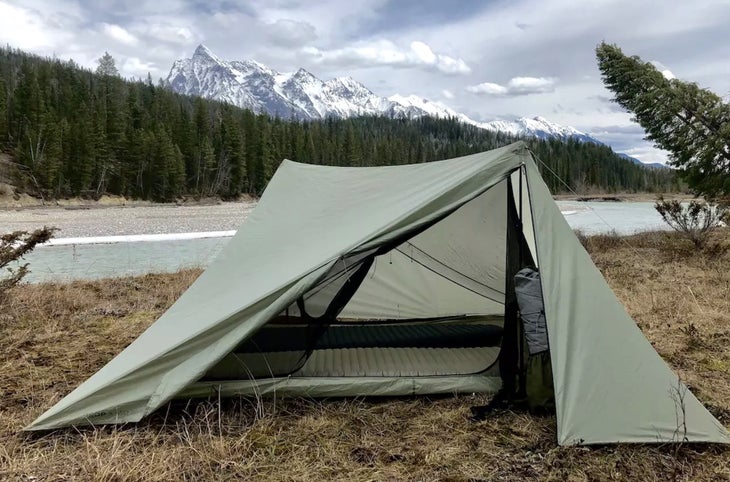 Kaviso's production contract for Durston tents ends soon, and although Durston said he isn't allowed to disclose exactly when that will happen, he confirmed that when it does, all production rights will revert back to him. "The transition from them to us, when their contract ends, will be seamless because there is no change in the supply chain, only who is paying for the inventory," he said.
Even before the contract switch, Durston plans to send a fresh design—one that he can produce himself—into pre-order. The new X-Mid Pro is being touted as even more cutting-edge than the original model, with market-leading spaciousness, storm-worthiness, ease of use, and build quality in a package weighing only about a pound. That tent is going up for presale in November or December, with shipping planned for February 2023.
"We sincerely think it will be the best one-person tent on the market," the Durston website reads.
Lead Photo: Durston Gear
Trending on Outside Online