Outside Business Journal
How to Fund a New Product with Kickstarter—the Right Way
For the footwear startup Erem, the choice to crowdfund its newest offering was a calculated risk. It paid off.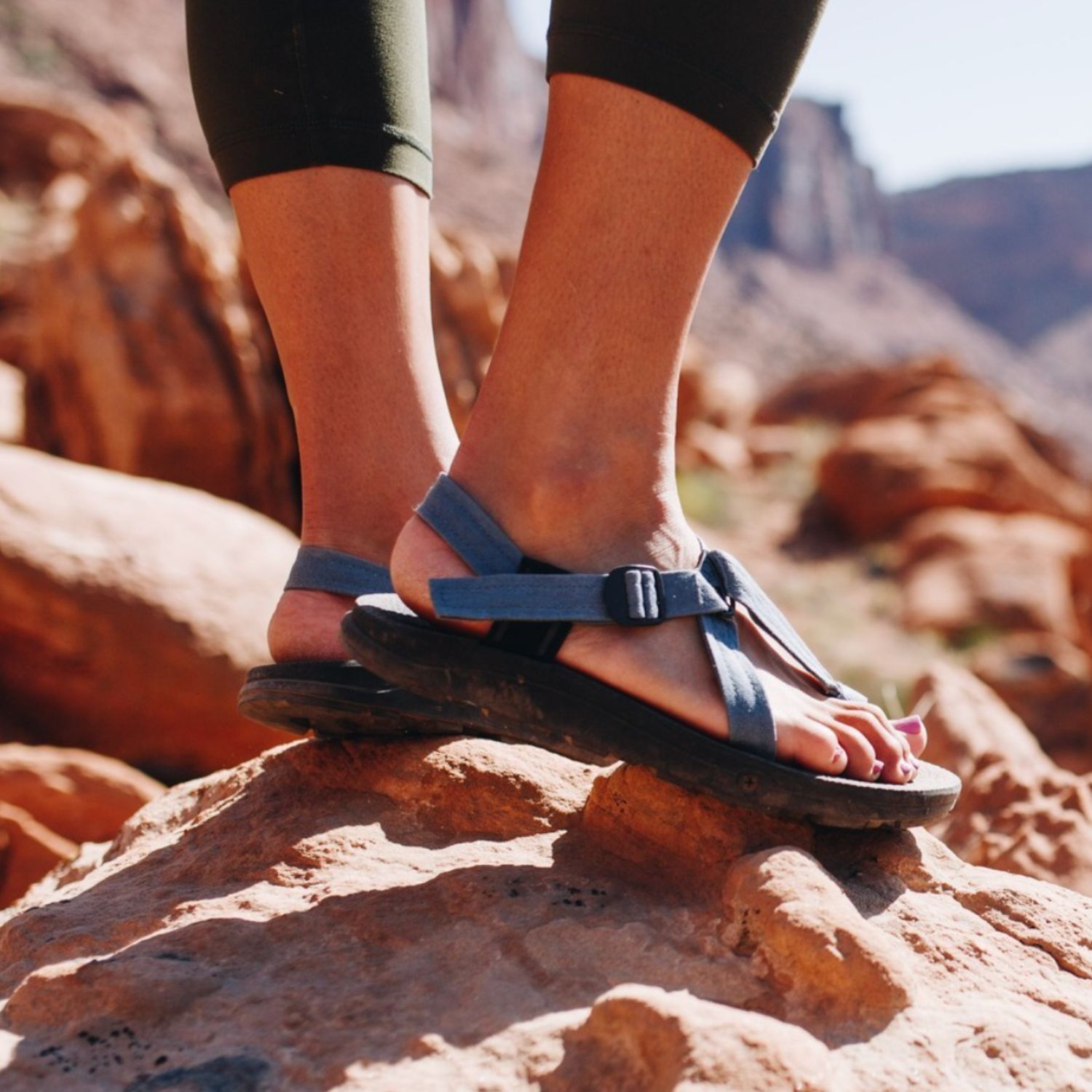 Erem
Heading out the door? Read this article on the new Outside+ app available now on iOS devices for members! Download the app.
In 2020 Noah Swartz was backpacking with his wife, Raquel, in southwestern Utah, when an idea struck—one that would change the course of his professional life. An avid adventurer, Swartz grew up in the Northeast but had fallen in love with the harsh beauty of the desert Southwest. On this particular trip, he noticed something lacking in the design of his boots.
"It was absolutely gorgeous with all of the red rock, but we'd wake up and it'd be well below freezing and snowing, then by the afternoon it was 55 degrees and sunny," he said. "We dressed the best we could but got some pretty nasty blisters due to the huge temperature swings and trail conditions. It was beautiful but brutal."
As the great grandson of Timberland's founder, and the son of its last CEO, Swartz is more than a little tuned in to the footwear world. On that trip to Utah, he realized—with an entrepreneurial shock of excitement—there were few companies making footwear specifically for the extreme temperature and moisture swings of desert hiking. Limping back to the car, he began thinking about starting a company dedicated to desert footwear.
Despite the difficulties of the pandemic, Swartz managed to do just that. In November 2021, he officially launched the "desert performance" brand Erem. The company initially released two models of men's and women's boots designed for on- and off-trail adventuring: the Xerocole Desert Hiking Boot and the Xerocole Expedition. In addition to their comfort and durability, the boots are what Swartz calls "Biocircular," meaning they will completely break down into natural components when wearers are done with them. Online sales were strong from the outset, and with the help of that early success, Erem boots began to find their way onto retailer shelves.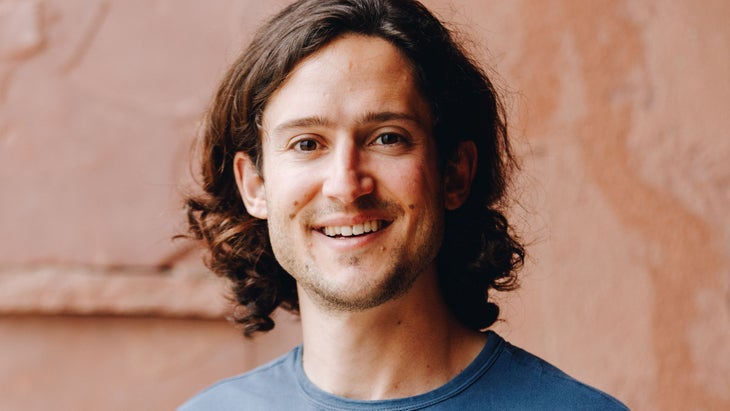 "You have to be slightly insane to start a company," Swartz said. "The odds are against you. We have big ambitions, but at the same time we have real experience."
A New Direction: Crowdfunding
Though the company found early success with its traditional direct-to-consumer model—which relied heavily on upfront investment, product development, and production—Swartz is pivoting dramatically for the release of the company's third product, betting on the risky, hit-or-miss mechanism of crowdfunding to source dollars for the line expansion.
On August 2, the company launched a Kickstarter campaign to raise revenue for its first "adventure sandal," the Gila—named for the United States' first designated wilderness area—which, like the company's boots, are Biocircular. The campaign will be live through September 6 and adheres to Kickstarter's all-or-nothing funding rules, but that last detail is of little concern now—the initial goal of $10,000 was reached in just five hours. As of August 24, the company has raised about $55,000 for the project.
Why pivot to crowdfunding when the startup's initial launch efforts worked just fine? To some extent, it seems like calculated experimentation: finding out early what works, and what doesn't, for the brand. But Swartz also said the value of Kickstarter lies in its promises of data collection and proof of interest. By crowdfunding through the platform, Erem can gather lots of juicy consumer data to prove to retailers that its new product is hotly anticipated and will most likely do well on their shelves.
"We started as direct-to-consumer on our site, and with those sales figures, we were able to prove ourselves to our retailers," Swartz said. "This Kickstarter strategy is consistent with that, to be able to show retailers that the Gila will be a good seller for them—that we have 500 percent demand over our forecast. It allows us, as a tiny startup, to go to retailers and say that in three weeks we've quintupled our goal, and we're pretty confident we can move these on your shelf, too."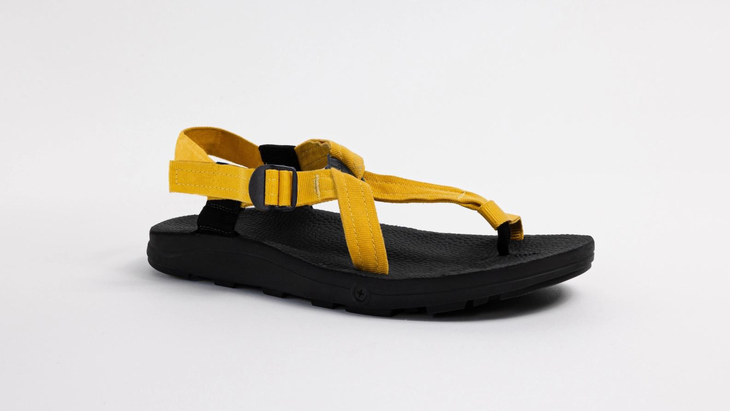 Full statistics won't be available until the Kickstarter ends, Swartz said, but some data is starting to come into focus.
"One really cool thing we've seen is that our sales for the Gila are 50-50 men and women," he said. "I think the average for most Kickstarters is about 75 percent male, 25 percent female [participation]. So even this little bit of insight tells us and our retailers that we're equally of interest to both men and women."
Of course, Kickstarter is risky, and the internet is full of horror stories about campaigns gone very wrong. Swartz said that other outdoor companies including Cotopaxi and Western Rise were gracious with the information they shared about launching a campaign.
"One thing we were told is that Kickstarters are won and lost before they go live," he said. "For the past five months, we've been sharing with partners, and on our social media, that we were launching this. That was a really big marketing push for us, letting people know that this was coming and to get ready, as opposed to launching and then drumming up support, which wastes Kickstarter [campaign] time."
The pre-launch effort to spread the news also involved a large email push, collaboration with brand partners like the Arizona Trail Association and supply-chain verification company Toxnot, and engagement with product ambassadors. For Erem, the strategy clearly paid off, and the platform itself is rewarding the strong campaign performance. "The nice thing about Kickstarter is that once your campaign starts to gain momentum, the algorithm begins to push [it] because they get a commission on every sale," Swartz said.
Back to Basics
Despite the success of the campaign, however, Swartz said he probably won't return to it for his next release, the Chuckwalla, a plush hiker-and-camp-shoe hybrid. Instead, he wants to take another gutsy leap: generating demand with old-school, in-person marketing.
"Call me a dinosaur, but I think there's going to be a rebound and increased focus on meeting the customer in the real world," he said. "Kickstarter has been great, but our next big push is to take over Moab in October, to interact with people and get them to try our boots in that environment. Kickstarter is an amazing tool, but in terms of how to really build a community and a brand, nothing beats meeting people on the trail."
Lead Photo: Erem
Trending on Outside Online