Outside Business Journal
How Did Outdoor Industry Stocks Perform in April?
The latest installment of the OBJ Outdoor Index measures the gains or losses of corporations' share prices during the past month and compares the industry's April performance with other indices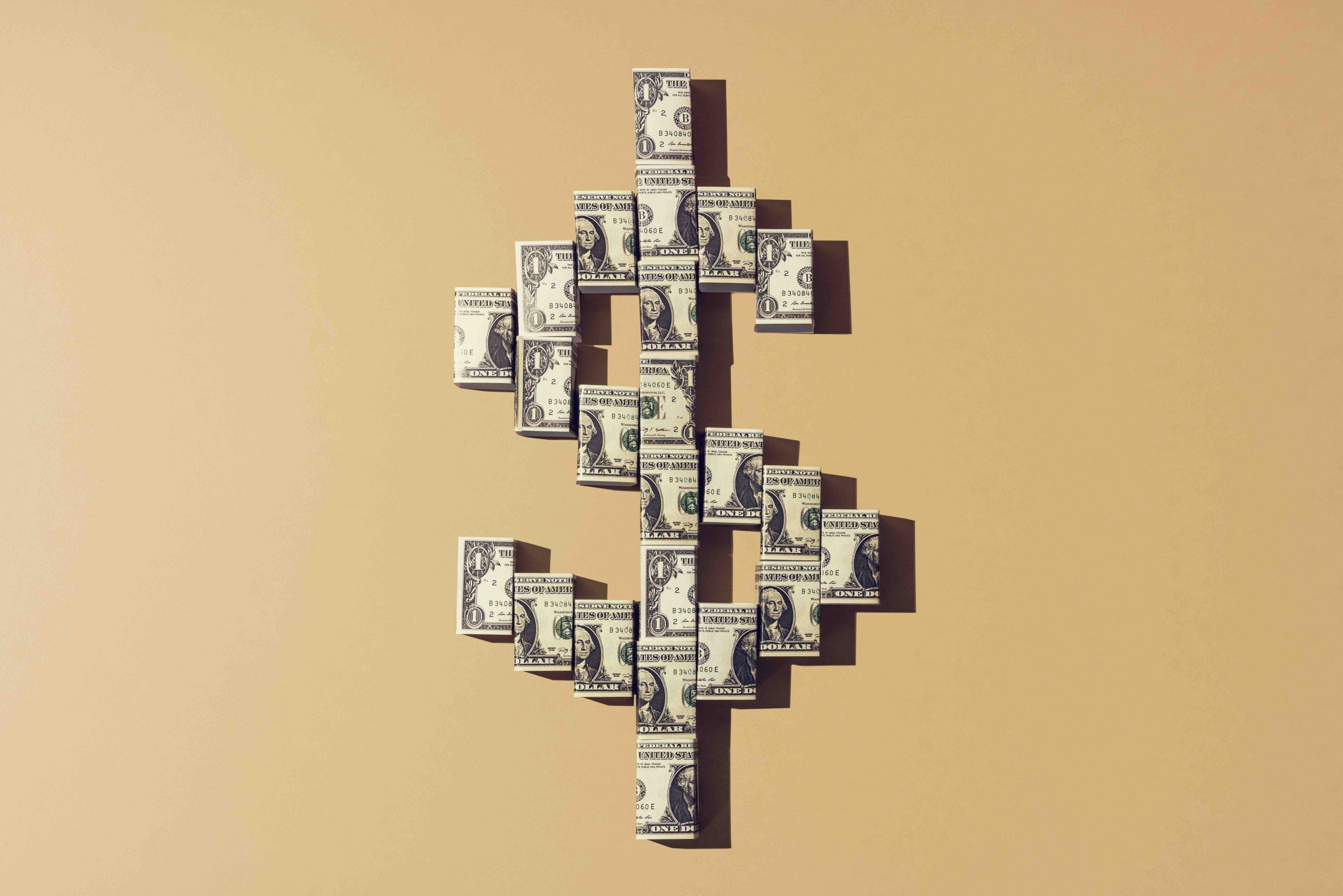 Heading out the door? Read this article on the new Outside+ app available now on iOS devices for members! Download the app.
Publicly traded corporations with outdoor brands in their portfolios followed an especially strong first quarter with a solid showing in April, outpacing indices such as the Dow Jones Industrial Average, S&P 500, and Nasdaq Composite—though the margin was slimmer last month than in Q1.
The companies that compose the OBJ Outdoor Index saw their shares grow an average of 5.8 percent during April. That mark doubled the Dow Jones (2.7 percent) and edged the S&P 500 (5.2 percent) and Nasdaq (5.4 percent) composites in the same period.
OBJ Outdoor Index vs. Other Indices: April 2021
| | |
| --- | --- |
| Index | April chg% |
| OBJ Outdoor Index | +5.8% |
| Dow Jones | +2.7% |
| S&P 500 | +5.2% |
| Nasdaq | +5.4% |
Of the 25 public companies that OBJ tracks, five—Adidas AG, Fenix Outdoor International AG, GoPro Inc., Johnson Outdoors Inc., and Samsonite International AG (parent of Gregory)—saw their shares decline in the month. Most of those declines were in the low- or mid-single digits.
However, most of the gains were in the single digits, as well. Only four companies posted double-digit share gains in April, down from 17 companies hitting that growth mark in Q1:
Camping World Holdings Inc.

(NYSE: CWH): +19.7%

Yeti Holdings Inc.

(NYSE: YETI): +18.3%

Canadian Tire Corp.

(OTC: CDNAF): +12.6%

Vail Resorts Inc.

(NYSE: MTN): +11.5%
Tracking the Monthly OBJ Outdoor Index
Below is the OBJ Outdoor Index for April. The Index shows how 25 public corporations—mostly parent companies of outdoor brands, with a couple of retailers and a ski resort operator included as well—performed in the calendar month. 
The chart includes the companies' share prices on the last day of the previous month (March 31), their share price on the last day of the just-completed month (April 30), the percent change in that period, and market cap (equal to share price times the total number of shares outstanding).
Foreign companies' shares are presented here in U.S. dollars and designated as OTC (over-the-counter) securities since they aren't listed on U.S. stock exchanges.
Underneath the stock chart is a capsule on each of the 25 companies of the OBJ Outdoor Index, including headquarters location, connections to the outdoor industry (if not immediately obvious), and key executives.
This Index is a living document. We'll update the chart as needed (monthly and at the end of each quarter), we'll edit capsules based on organizational changes made, and we'll add or remove companies based on mergers and acquisitions, newly available trading information, IPOs, and other relevant developments.
For more coverage of these companies—including breakouts of brand performance, where available—check out our quarterly financial recaps, which provide relevant details about outdoor public companies' most recent earnings reports, including revenue and net income. Click here for part one of Q4 2020 summaries, and here for part two.
We'll have a fresh batch of Q1 2021 earnings reports for the companies that have already reported their results later this week.
OBJ Outdoor Index: April 2021
Company
Ticker
Share Price 3/31/21
Share Price

4/30/21

Chg%

April 21

Market Cap

4/30/21

Adidas AG

(OTC: ADDYY)

$157.01

$154.79

-1.4%

$60.2B

ANTA Sports Products Ltd.

(OTC: ANPDY)

$412.83

$448.22

+8.6%

$48.8B

Callaway Golf Co.

(NYSE: ELY)

$26.75

$28.95

+8.2%

$5.3B

Camping World Holdings Inc.

(NYSE: CWH)

$36.38

$43.54

+19.7%

$3.9B

Canada Goose Holdings Inc.

(NYSE: GOOS)

$39.25

$42.27

+7.7%

$4.7B

Canadian Tire Corp.

(OTC: CDNAF)

$142.36

$160.28

+12.6%

$9.8B

Clarus Corp.

(Nasdaq: CLAR)

$17.05

$18.61

+9.1%

$582.8M

Columbia Sportswear Co.

(Nasdaq: COLM)

$105.63

$109.01

+3.2%

$7.2B

Compass Diversified

(NYSE: CODI)

$23.15

$25.44

+9.9%

$1.7B

Deckers Outdoor Corp.

(NYSE: DECK)

$330.42

$338.20

+2.4%

$9.5

Dick's Sporting Goods Inc.

(NYSE: DKS)

$76.15

$82.58

+8.4%

$7.4B

Emerald Holding Inc.

(NYSE: EEX)

$5.52

$5.61

+1.6%

$405.5M

Fenix Outdoor International AG

 

(OTC: FNXTF)

$141.99

$141.35

-0.5%

$1.7B

Garmin Ltd.

(Nasdaq: GRMN)

$131.85

$137.24

+4.1%

$26.4B

GoPro Inc.

(Nasdaq: GPRO)

$11.64

$11.23

-3.5%

$1.7B

Helen of Troy Ltd.

(Nasdaq: HELE)

$210.66

$211.21

+0.3%

$5.2B

Johnson Outdoors Inc.

(Nasdaq: JOUT)

$142.75

$141.81

-0.7%

$1.4B

Newell Brands Inc.

(Nasdaq: NWL)

$26.78

$26.96

+0.7%

$11.5B

Samsonite International SA

(OTC: SMSEY)

$9.72

$9.15

-5.9%

$2.7B

Thule Group AB

(OTC: THUPY)

$21.81

$23.98

+9.9%

$4.8B

Vail Resorts Inc.

(NYSE: MTN)

$291.66

$325.16

+11.5%

$13.1B

VF Corp.

(NYSE: VFC)

$79.92

$87.66

+9.7%

$34.3B

Vista Outdoor Inc.

(NYSE: VSTO)

$32.07

$32.61

+1.7

$1.9B

Wolverine World Wide Inc.

(NYSE: WWW)

$38.32

$41.72

+8.9%

$3.4B

Yeti Holdings Inc.

(NYSE: YETI)

$72.21

$85.42

+18.3%

$7.5B
OBJ Outdoor Index: Company Guide
Adidas AG (OTC: ADDYY)
Headquarters

: Herzogenaurach, Germany (U.S. operation is based in Portland, Oregon)

Outdoor connection

: While

Adidas

might be known for its athletic apparel, the company also possesses some core outdoor DNA through its Portland, Oregon-based Adidas Terrex and Five Ten brands.

Key executives

: Michael Kadous, head of North America, Adidas Terrex and Five Ten
Anta Sports Products Ltd. (OTC: ANPDY)
Headquarters

: Xiamen, China (subsidiary Amer Sports is based in Helsinki, Finland, and its U.S. operation is based in Ogden, Utah)

Outdoor connection

: Anta is the owner of Amer Sports and its portfolio of outdoor and snow sports brands—Suunto, Salomon, Arc'teryx, Armada Skis, and Atomic.

Key executives

: Jie Zheng, CEO, Amer Sports
Callaway Golf Co. (NYSE: ELY)
Headquarters:

Carlsbad, California

Outdoor connection:

Though primarily a golf manufacturer (like Acushnet above) and now the owner of Topgolf, the company made a big play in the outdoor space in late 2018 with the acquisition of European outdoor brand

Jack Wolfskin

.

Key executives

: Richard Collier, CEO, Jack Wolfksin; Diana Seung, GM, Jack Wolfskin North America
Camping World Holdings Inc. (NYSE: CWH)
Headquarters:

Lincolnshire, Illinois

Outdoor connection:

Camping World

tried its hand at outdoor retail but abandoned that play in 2019.

Key executives

: Marcus Lemonis, CEO
Canada Goose Holdings Inc. (NYSE: GOOS)
Headquarters:

Toronto, Ontario

Outdoor connection

: In addition to its eponymous apparel brand,

Canada Goose

owns and operates footwear brand Baffin.

Key executives

: Dani Reiss, CEO
Canadian Tire Corp. (OTC: CDNAF)
Headquarters:

Toronto, Ontario

Outdoor connection:

CTC boasts an iconic outdoor brand,

Helly Hansen

, in its portfolio. (It also operates a chain of sporting goods retail stores throughout Canada.)

Key executives

: Paul Stoneham, CEO, Helly Hansen
Clarus Corp. (Nasdaq: CLAR)
Headquarters:

Salt Lake City, Utah

Outdoor connection:

Clarus is a holding company whose flagship outdoor brand is

Black Diamond Equipment

. Clarus also owns Pieps, SKINourishmentplus two bullet manufacturers.

Key executives

: John Walbrecht, president
Columbia Sportswear Co. (Nasdaq: COLM)
Headquarters:

Portland, Oregon

Outdoor connection:

In addition to the

Columbia

brand, the Portland-based apparel and footwear giant includes

Mountain Hardwear

,

prAna

, and SOREL in its portfolio.

Key executives

: Timothy Boyle, CEO
Compass Diversified (NYSE: CODI)
Headquarters:

Westport, Connecticut

Outdoor connection:

Long known for its hook-and-bullet assets, CODI added a big outdoor name in the fall of 2020 with the acquisition of BOA Technology Inc.

Key executives

: Shawn Neville, CEO, BOA Technology
Deckers Outdoor Corp. (NYSE: DECK)
Headquarters:

Goleta, California

Outdoor connection:

Deckers is a major player in outdoor and active footwear with such brands as

Hoka One One

, Teva, Sanuk, and Ugg.

Key executives

: Wendy Yang, president, performance lifestyle brands
Dick's Sporting Goods Inc. (NYSE: DKS)
Headquarters:

Pittsburgh, Pennsylvania

Outdoor connection:

The sporting goods retail giant recently launched an outdoor store concept called Public Lands, led by industry veteran Todd Spaletto.

Key executives

: Lauren Hobart, president and CEO; Todd Spaletto, president, Public Lands 
Emerald Holding Inc. (NYSE: EEX)
Headquarters:

San Juan Capistrano, California

Outdoor connection:

Emerald is the owner and operator of the twice-annual

Outdoor Retailer

and Surf Expo trade shows.

Key executives

: Hervé Sedky, CEO
Fenix Outdoor International AG (OTC: FNXTF) 
Headquarters:

Zug, Switzerland (U.S. headquarters in Louisville, Colorado)

Outdoor connection:

The Swiss company's outdoor brands include

Fjallraven

,

Royal Robbins

, Brunton, and

Primus

.

Key executives

: Martin Nordin, CEO; Nathan Dopp, CEO Americas
Garmin Ltd. (Nasdaq: GRMN)
Headquarters:

Schaffhausen, Switzerland (U.S. headquarters in Olathe, Kansas)

Key executives

: Clifton Pemble, president and CEO
GoPro (Nasdaq: GPRO)
Headquarters:

San Mateo, California

Key executives

: Nick Woodman, CEO
Helen of Troy Ltd. (Nasdaq: HELE)
Headquarters:

El Paso, Texas

Outdoor connection:

Among its many consumer brands is

Hydro Flask

, the maker of insulated and stainless steel drinkware.

Key executives

: Julien Mininberg, CEO
Johnson Outdoors Inc. (Nasdaq: JOUT)
Headquarters:

Racine, Wisconsin

Outdoor connection:

The company owns two outdoor brands (Eureka and Jetboil) and two watercraft brands (Old Town and Ocean Kayak).

Key executives

: Helen P. Johnson-Leipold, chairman and CEO
Newell Brands Inc. (Nasdaq: NWL)
Headquarters:

Atlanta, Georgia

Outdoor connection:

The company's core outdoor brands are

Marmot

and Coleman (and there is some crossover into outdoor with its other consumer brands Contigo, Ex Officio, and Stearns).

Key executives

: Ravi Saligram, CEO
Samsonite International SA (OTC: SMSEY)
Headquarters:

Hong Kong

Outdoor connection:

The luggage giant owns outdoor pack and bag brands

Gregory Mountain Products

and High Sierra.

Key executives

: John Sears, VP, Gregory
Thule Group AB (OTC: THUPY) 
Headquarters:

Malmo, Sweden

Outdoor connection:

The Swedish maker of

Thule

car racks, luggage, and baby strollers recently got into car-top campers with its purchase of

Tepui

.

Key executives

: Magnus Welander, CEO; Fred Clark, president Americas
Vail Resorts Inc. (NYSE: MTN)
Headquarters:

Broomfield, Colorado

Outdoor connection:

In addition to being the largest ski resort operator in the world, Vail also operates massive lodging and retail operations.

Key executives

: Rob Katz, CEO
VF Corp. (NYSE: VFC)
Headquarters:

Denver, Colorado

Outdoor connection:

One of the biggest, most influential corporations in the outdoor industry,

VF Corporation

owns and operates an "outdoor" portfolio of The North Face, Altra, Icebreaker, Smartwool, Timberland, and an "active" portfolio of Eagle Creek, Eastpak, JanSport, and Vans.

Key executives

: Steve Rendle, CEO
Vista Outdoor Inc. (NYSE: VSTO)
Headquarters:

Anoka, Minnesota

Outdoor connection:

Vista did some rightsizing of its portfolio in recent years, shedding its firearms assets, and its outdoor portfolio now consists of

CamelBak

, Camp Chef, Bell, and Giro.

Key executives

: Christopher Metz, CEO
Wolverine World Wide Inc. (NYSE: WWW)
Headquarters:

Rockford, Michigan

Outdoor connection:

Another of the big footwear players, Wolverine owns and operates such outdoor brands as

Merrell

and

Chaco

, while other brands include Wolverine, Saucony, and Cat Footwear.

Key executives

: Blake Krueger, CEO
Yeti Holdings Inc. (NYSE: YETI) 
Headquarters:

Austin, Texas

Key executives: Matthew Reintjes, president and CEO
Trending on Outside Online