Outside Business Journal
Sponsor Content
Your Brand Needs Content. Make It Stellar.
How do you create a campaign that thrills, not flops? We asked the experts at Origin for five key tips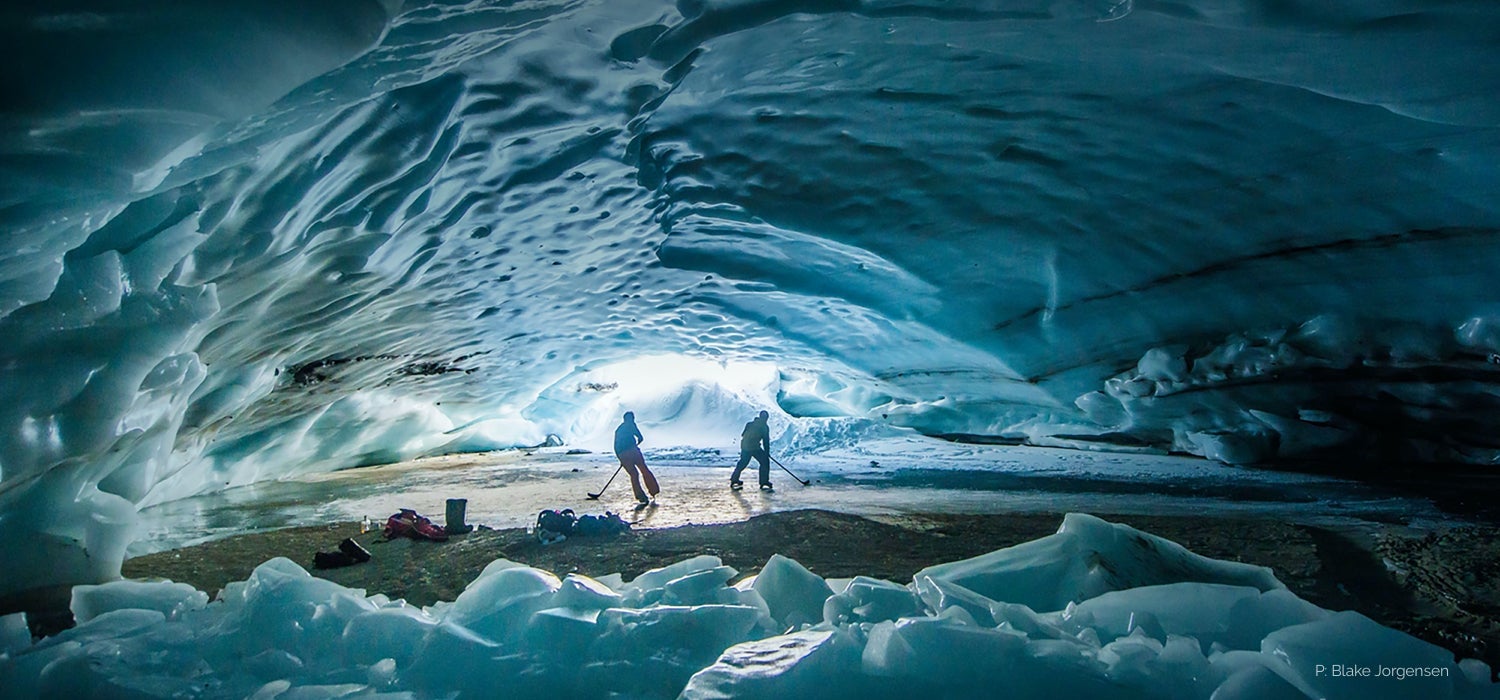 Content marketing is no longer optional. If you're not already crafting compelling stories to share with your target audience, you're missing out on valuable opportunities to build an emotional connection that fosters trust and loyalty.
Strong brand content meets consumers where they are. It tells a story. And it can stand alone. It's the difference between showing adventurers exactly why they can trust you to give a first-time backpacker or fly fisher a good experience they won't forget versus simply saying, "hey, try this thing. Trust us: it's great."
Of course, that's an easy goal to set and a more challenging one to achieve. So we asked the experts at Origin, an outdoor-focused creative agency, to share some tips for success. Origin has produced compelling brand campaigns and emotional videos that show, not tell, consumers why these brands understand them and can help them achieve their goals. They've been behind clever campaigns for brands like L.L.Bean, lululemon, and The North Face.
"We really believe content is at the heart of the connection between a brand and a consumer," said Marie-Josée Legault, owner of Origin. "It's what builds trust."
Spoiler alert: The short answer on how to execute that well is to dig—really, really dig—for stories hiding amid your existing consumers, and to plan your content distribution strategy even before you shoot a single frame.
Here's what you need to do to produce content that will make your audience laugh, cry, tell their friends, and come back to you looking for the next story.
1. Go Back to the Basics. Who Is Your Target Audience?
When lululemon wanted to increase their brand penetration in Montreal, they went to Origin for help. They needed to forge relationships with Québécois consumers, who are culturally different from consumers in their hometown of Vancouver. Simply translating copy and content from English to French wasn't enough. For starters, in British Columbia, people wear leggings everywhere, Legault said, while in Quebec it's less common to wear them for non-athletic purposes. So, Origin, which has a French-speaking team in Montreal, found passionate local influencers and told stories that connected with the Québécois sense of local pride. Understanding who your target audience is—where they are and how to meet them there, what their goals are and how to help them dream and achieve, what's important to them—is a vital first step toward producing content that will resonate with them, Legault said.
"We're trying to reach the right person at the right time with the right message on the right channel," she said. "So a lot of the work we do with brands goes back to the basics: Who do we need to tell this story to? Where are they in their journey or relationship with our brand, and what is the key thing we want to communicate to affect them?"
2. Clearly Define Your Content Goals.
One of the most important aspects of any campaign is knowing exactly why you want to run it before you even begin to brainstorm what you want to share. And even before that, you need to know what you want to get out of it. It's vital to set this intention early on in the strategizing process, said Laura Merino, an account strategist with Origin. Is your goal to engage existing customers and build loyalty, or are you trying to attract new business? Jay Peak Resort in Vermont, for example, wanted to achieve both. So they worked with Origin to create a brand-new magazine that deviates from your standard glossy tourist magazine. Covers feature custom illustrations of monsters, superheroes, and whimsical takes on the resort's grounds, each coinciding with a different issue theme. They distributed the magazine at ski shows and around the resort, and mailed it to past guests. The result is a magazine visitors can't resist picking up, something unexpected from a ski resort.
3. Play Journalist—or Hire Some—to Find the Best Characters to Tell Your Story.
When L.L.Bean wanted to peg itself as the brand of choice for people just starting out in hunting and fishing, Origin's team hit the ground with some good old-fashioned shoeleather journalism. Their team includes seasoned journalists from the outdoor industry who know how to sniff out a good story. So they set out to find influential ordinary people bringing newbies into the fold.
"We needed to unearth people for whom fishing is really at the core of what they do," Legault said. "Not professional fishermen, but actual real people who care about fishing, people who go above and beyond for their communities." So they walked into shops, talked to community organizations, dug through news articles, and made phone call after phone call. "It's almost like journalism, in many ways," Legault said of Origin's storytelling process. Finally, they found Will Dunn, founder of Take A Kid Fishing. Dunn started the North Carolina non-profit that teaches underprivileged kids how to fish after seeing what a difference it made in the life of a neighbor's kid he regularly took out on the water with him more than a decade ago.
The result is a moving short film called "Catching Fish, Changing Lives" that is part of a series "Welcome to the Catch." The video shows how Dunn has impacted the lives of more than 1,500 children after overcoming his own challenging childhood.
4. Make a Distribution Plan up Front, and Never Abandon the Content.
"The biggest mistake brands make when producing their own content is failing to distribute it effectively," Merino said. You could produce a beautiful magazine that your customers would love and want to pass along to their friends, but if you can't figure out how to get it into their hands, it'll fail before it launches. "We continually see, over and over again, that brands will invest a lot of money into creating content, and then they get that content back and don't know what to do with it," Merino said. "They just put it on their YouTube channel or social channels, and then [when it flops], they say, 'what was wrong with that?'" Origin has both creative and marketing strategists work together right from the start so they don't have to reverse-engineer a distribution strategy once the content has been made and published.
This is important because it affects the way content is created. If they're producing a film, for example, Origin will get behind-the-scenes shots they can use to continue distributing the film in new ways and get people to continue engaging with it even after they've seen the full finished product.
Merino says it's also key not to abandon the content once you roll it out. Regularly check in on each channel you're using for distribution to identify and troubleshoot snags in engagement.
5. Make It Useful, or Make It Emotional to Make Sure It's Not Forgotten.
You could produce a technically stunning, multi-million dollar film about the history of helicopter skiing, but if it doesn't make people feel something, the whole thing could fall flat. What matters most is that your content either helps people in some way—for example, a blog in which you share epic, under-the-radar backpacking trails where people can use your product—or has a lasting emotional impact.
Origin worked with Mike Wiegele Helicopter Skiing, one of the world's oldest heli-skiing outfits, to both redesign the company's website and communicate the brand's history. The campaign included producing a documentary about the founder, Mike Wiegele, in honor of the company's 50th anniversary. Wiegele was a scrappy and innovative guide who essentially created the sport of heli-skiing and built a luxury resort from nothing, in spite of major opposition from people who kept telling him it wasn't going to work. The film, "Call Me Crazy," is a perfect example of content that has legs beyond its brand's audience: It was nominated for an award at the Vancouver International Mountain Film Festival, received awards at the Whistler and 5points film festivals, and was nominated for a Powder award for best documentary. At the Whistler Film Festival premiere, Legault sat next to a Wiegele guide she'd never met. He started crying during the film. "I hugged him and asked if he was OK," Legault said. "He said he felt so proud and that these few minutes of film summed up a lifetime of knowing an incredible person. That felt like a confirmation that we'd done something right."
Now that's successful content.