Outside Business Journal
Industry Veteran Chris Sword Joins Cooler Brand RovR as CEO
We spoke with Sword, the former Oberalp, Pearl Izumi, and Bell/Giro executive, about his new post and the opportunities—and challenges—that lie ahead for the Colorado company he now leads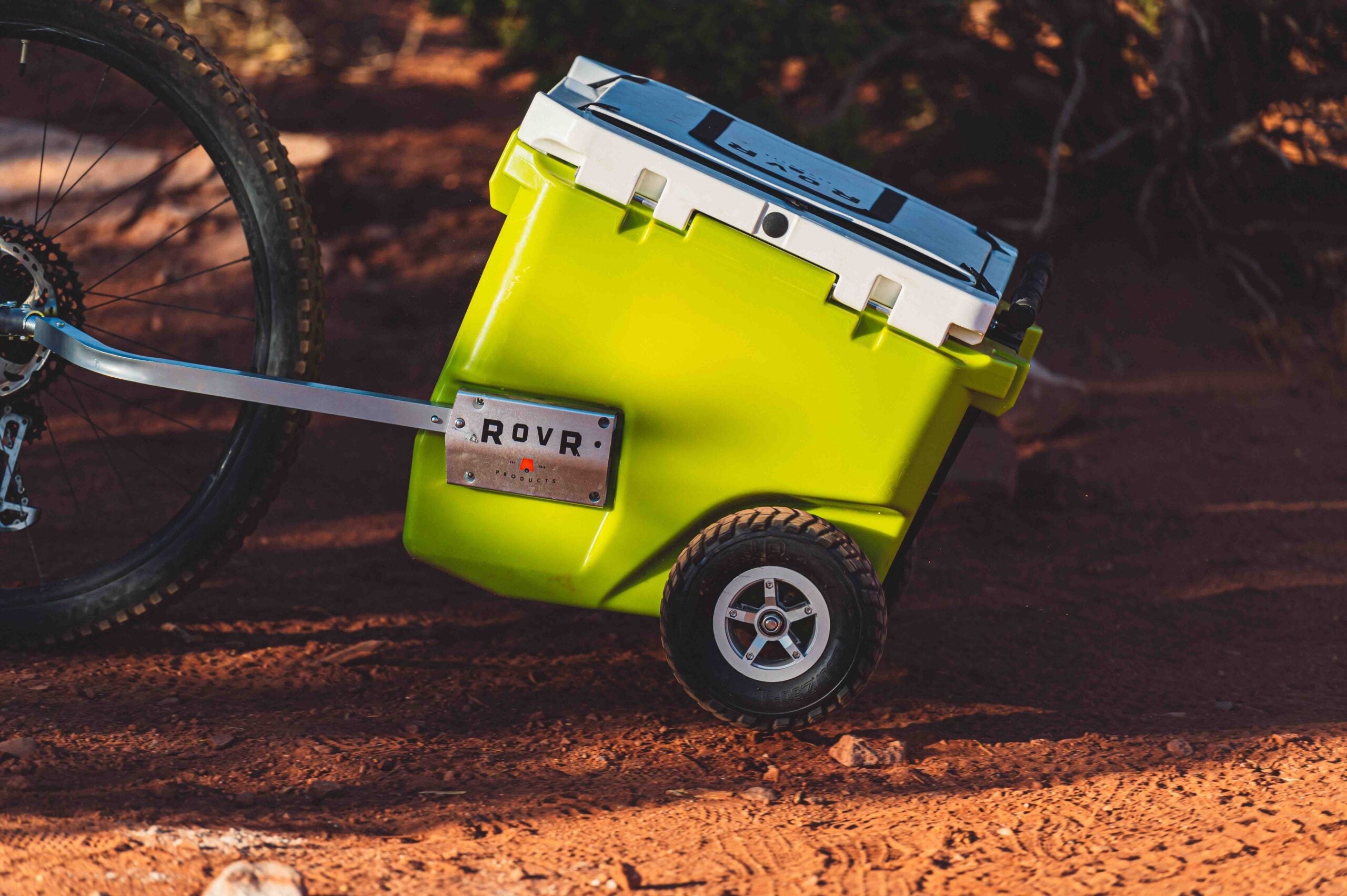 Heading out the door? Read this article on the new Outside+ app available now on iOS devices for members! Download the app.
A few years ago, Chris Sword was strolling along Pearl Street in Boulder, Colorado, when a window display caught his eye. The business didn't appear to be a traditional retailer storefront, but rather a nondescript office casually showcasing its line of coolers for passersby.
As Sword stopped to admire the coolers—which boasted burly all-terrain wheels instead of cheap plastic discs—he learned the space and the wares belonged to a Boulder-based company called RovR Products. Though new to the market and still relatively unknown, this upstart's coolers were, well, cool enough to pique the interest of the longtime outdoor executive.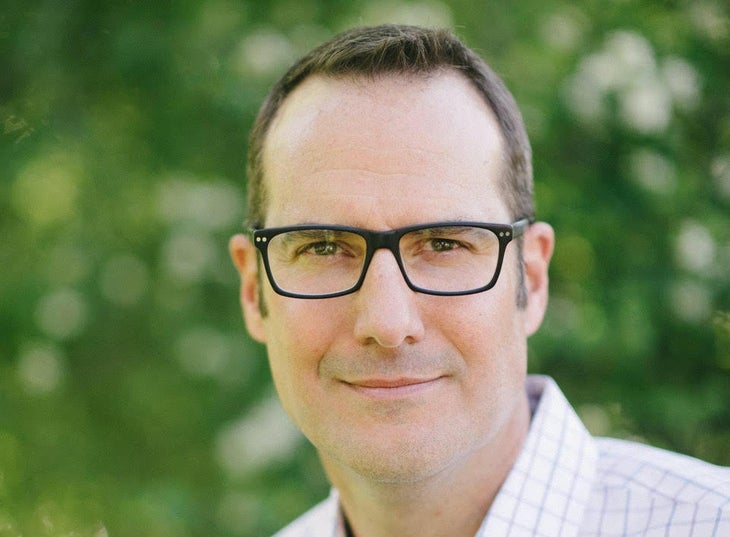 "I was intrigued by it," said Sword, whose outdoor career includes stops at Oberalp Group, Pearl Izumi, and Bell/Giro. "I've been in the industry long enough to think I know all the brands and all the people who are up to cool stuff, certainly in the Boulder-Denver outdoor scene. From the very first time I saw RovR's coolers, I loved the attention to detail, and the appearance of the product, and then—once I surfed the web a bit—the welcoming nature of the brand."
That moment would prove serendipitous. Sword later discovered that one of his friends was both an early investor in RovR and a friend of the brand's founder, Tom DeFrancia. With Sword's help, that investor recently led another round of funding for the brand with one caveat—that Sword join RovR as its CEO.
The brand, now headquartered up the road from Boulder in Niwot, has formally named Sword to the post and closed that round of funding. And while Sword wouldn't disclose RovR's recent fundraising total or revenue numbers other than to say the brand is "growing fast," he said RovR is poised to reach new heights—constrained only by current supply chain issues and how to better amplify the brand's message for a new audience.
With Sword at the helm, DeFrancia serving as chief innovation officer, and a push to hire talent companywide now underway, RovR indeed appears ready to smoothly and steadily roll into this next business phase.
To find out what's in store for the brand, Outside Business Journal spoke with Sword about what attracted him to RovR, his plans for growing share, and both the opportunities and challenges that lie ahead. Here's what he shared.
What was attractive about joining RovR?
It's a strong brand with high quality and innovation in its products, and it has big potential in large and growing categories. They're growing but still relatively small in the scheme of things. What RovR needed, like many brands, was capital and talent, and we were able to structure a deal with the fundraise that got them a little bit of both. I'd be remiss if I didn't drill down even a little further into the brand. Oftentimes, outdoor consumer product companies are characterized by starts and stops with their product, but RovR has done a nice job with the brand. It's authentic. It's meaningful. Tom translated into the brand his heartfelt belief that everyone deserves to have fun together in the outdoors. Everyone's seeing growth in the category, but not every brand is so well positioned to welcome it. This was a great opportunity to build on the foundation that Tom and his team have created.
In what ways will your outdoor brand experience help lead RovR to the next level?
I'm a big believer in diverse experiences. I'm particularly a big believer in people who have shown the ability to apply learnings from one arena to another. It gives me pause to say that I've spent two decades or so in the outdoor industry and outdoor consumer products, specifically in outdoor ski/bike, but I think that gives me strong and relevant perspectives to apply here. In every one of those environments, an entrepreneurial mindset has been important. You need to be able to get things done, but you also need to be able to work in different environments to be effective. Without a doubt, I'll apply those perspectives. I love impactful brands that play in fun spaces with lots of potential. With Pearl Izumi and Bell/Giro, it was more about regaining momentum. In RovR's case, it's about building momentum. But the growth mentality is similar. Now we're going to develop a creative growth strategy that's going to take this thing to the next level.
What are the biggest opportunities for the brand in terms of marketing, sales, distribution, etc.?
We want to continue to offer a unique and independent view of how people gather in the outdoors. We are not trying to outdo anybody at their game. I've said several times over the years that if you benchmark against your competition, you're destined to be as good or slightly worse than them. We're not going to benchmark our competition. That's not an effective way to get after it. We have a unique and independent view of how people gather in the outdoors. It's uniquely RovR, and we'll continue to execute on that—just at a more efficient and higher level. We want to lean in on our unique brand voice and patented products with increased supply and elevated distribution.
What are some challenges the brand is facing with supply chain, as well as just increasing RovR's messaging?
The short-term challenges are focused on supply—we've got to satisfy the demand that already exists. And then the medium- and long-term challenges are focused on demand generation and continuing to lean into our unique brand. As for the supply challenge, RovR isn't huge, so we don't have the scale to force our will on our suppliers or our shipping companies. Instead, we need to be smarter and more dynamic. Here's where I want to put a plug in for our team—they're as smart and scrappy as any I've seen, so we're doing better than most. Another elephant in the room is tariffs. We got caught up in a new classification that hit us earlier this year and we're hoping that will subside later this year and they're not renewed. In addition to the operations issues, we have a challenge in getting the word out about RovR. It's not our message—I think we have a great message to tell. It's reach and frequency. We need to amplify that and find ways to break through the clutter and apply resources in the right spots to get the word out.
How does RovR reach more consumers—both outdoor and others?
The way we can grow is by communicating to consumers on a deeper level. It's a very inclusive and welcoming brand, and I think that RovR has a unique opportunity to communicate at a deeper level across different user groups beyond just outdoor. RovR is an outdoor brand that's focused on outdoor retailers and outdoor specialty in a classic way, but we have a unique opportunity to speak to different consumer groups because what ties those consumer groups together is a deeper desire to recreate in the outdoors, to protect our outdoors, to immerse ourselves in the outdoors. We need to get the word out about our existing industry-leading products and complement those products with great innovation. People know us for the RollR [cooler] because, like most companies in the consumer product space, you start with that one great innovation that gets you on the map. That put us on the map and it's going to keep us on the map. But then we have these great products like the KeepR, a modern-day version of the picnic basket, which delivers on the brand promise exceptionally well and in a uniquely RovR way.
Did you ever imagine, after seeing RovR on Pearl Street years ago, that you'd someday be its CEO?
No. I've pinched myself more than once in my career. I love Pearl Izumi. I love Bell/Giro. I love all the brands I've worked with and the spaces they play in. And now, I'm doing it again with RovR. While RovR isn't the scale that we want it to be yet, it's got all the passion and the potential that you could hope for.