Outside Business Journal
Kokotat Turns 50 and Doubles Down on U.S. Manufacturing
The paddlesports and technical apparel company has responded to a year of growth by reinvesting significantly in its facilities and workforce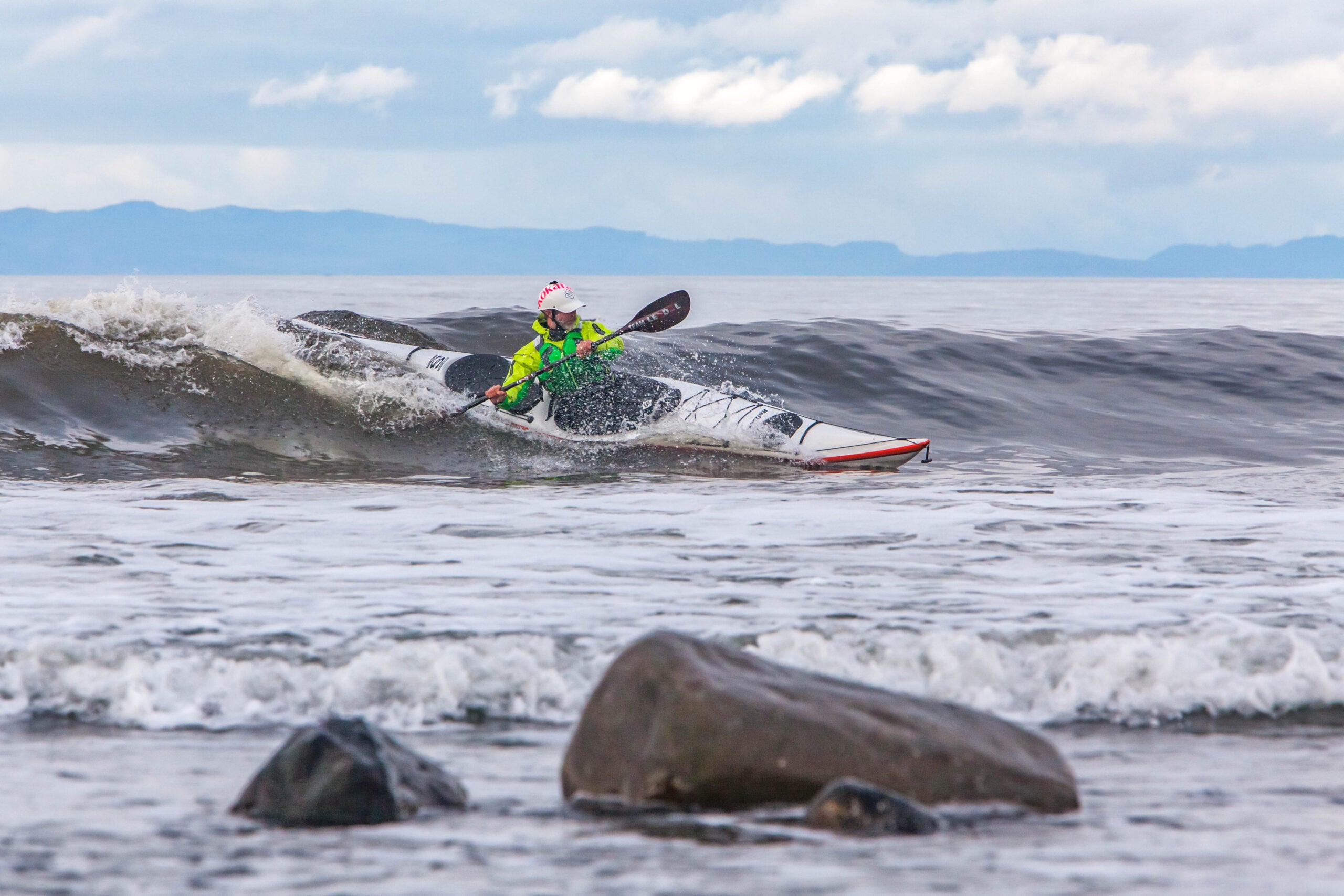 Heading out the door? Read this article on the new Outside+ app available now on iOS devices for members! Download the app.
One year ahead of its 50th anniversary, the paddlesports and technical apparel brand Kokatat has undergone an aggressive expansion of its Arcata, California, headquarters. To support 7,500 square feet of new factory production space and 3,000 square feet of new warehouse space, the company has added 30 jobs to its workforce of roughly 200. Currently, about half of those jobs are filled, says director of sales Jeff Turner.
"Our workforce has been growing over the last five years or so. The expansion on our factory floor means that we have more workstations, more sewing machines, and more sealing machines, so we have to fill those seats. We've engaged a pretty aggressive hiring strategy for the production floor to support this expansion. We had one of our biggest years ever last year and we're also looking forward to continued growth so I think this [hiring] will be ongoing," Turner told Outside Business Journal this week.
The decision to expand the Arcata headquarters has drawn praise throughout the industry for supporting Kokatat's much-touted commitment to keeping its primary operations based in the U.S. Today, more than 90 percent of the company's revenue comes from its California location.
"After 50 years, we have maintained one of the top specialty apparel manufacturing facilities in the country," Turner said. "We really take pride in that, because there aren't many left."
The move comes at a time when tariffs on Chinese-made products and other complicating factors like supply chain disruptions due to the coronavirus outbreak have reality-checked many brands and manufacturers who have moved large parts of their operations overseas.
"Keeping production local is part of our history," Turner said. "We were one of the first Gore-Tex licensees, and we developed our products in an extremely specific way. When you buy a dry suit from us, you know it will maintain its function for a very long time. Steve O'Meara, our founder, foresaw the shift to offshore manufacturing and decided that the only way to maintain our standard of quality was to keep the factory here."
Despite relatively flat growth in the paddlesports sector over the last several years, Kokatat has managed to maintain steady growth due partly to its expansion into adjacent verticals, including production for the U.S. military.
"We contract with the U.S. Army Special Forces to make a product called the APPPE suit, or all-purpose personal protection ensemble. It's a chem-bio suit, meaning it protects from chemical and biological threats. We have a fairly significant contract [with the government], which is another reason we've decided to keep our production based in the U.S. For a contract like that, the military stipulates that our products must be produced here," Turner said.
Given the highly specialized nature of the company's products, Turner says that training is one of the critical challenges of an expansion this size, and will be a big focus for the company moving into the next few months.
"Our garments are bigger and more technical, so we really focus on training people well. Another challenge is making sure we hire people who appreciate the culture of Kokatat. We require people who understand the importance of the products and how they keep people safe—whether in a kayak or in a military situation," said Turner.
Kokatat is about two months into the expansion and hopes to finish the hiring process in roughly the next six weeks. As for future growth, the company estimates that this expansion will max out the space potential of the current headquarters in Arcata, but that hiring will likely continue to support extended production hours.
"We've got a solid first shift and we run a second shift, but we're trying to fill that out better so that we can do full 18-hour days," Turner said. "We know that's going to carry us through the foreseeable future."