Outside Business Journal
As the Economy Suffers, One Small Business Inks a Major Deal
Lawson Hammock in North Carolina just secured a major growth investment, defying the economic challenges of the coronavirus crisis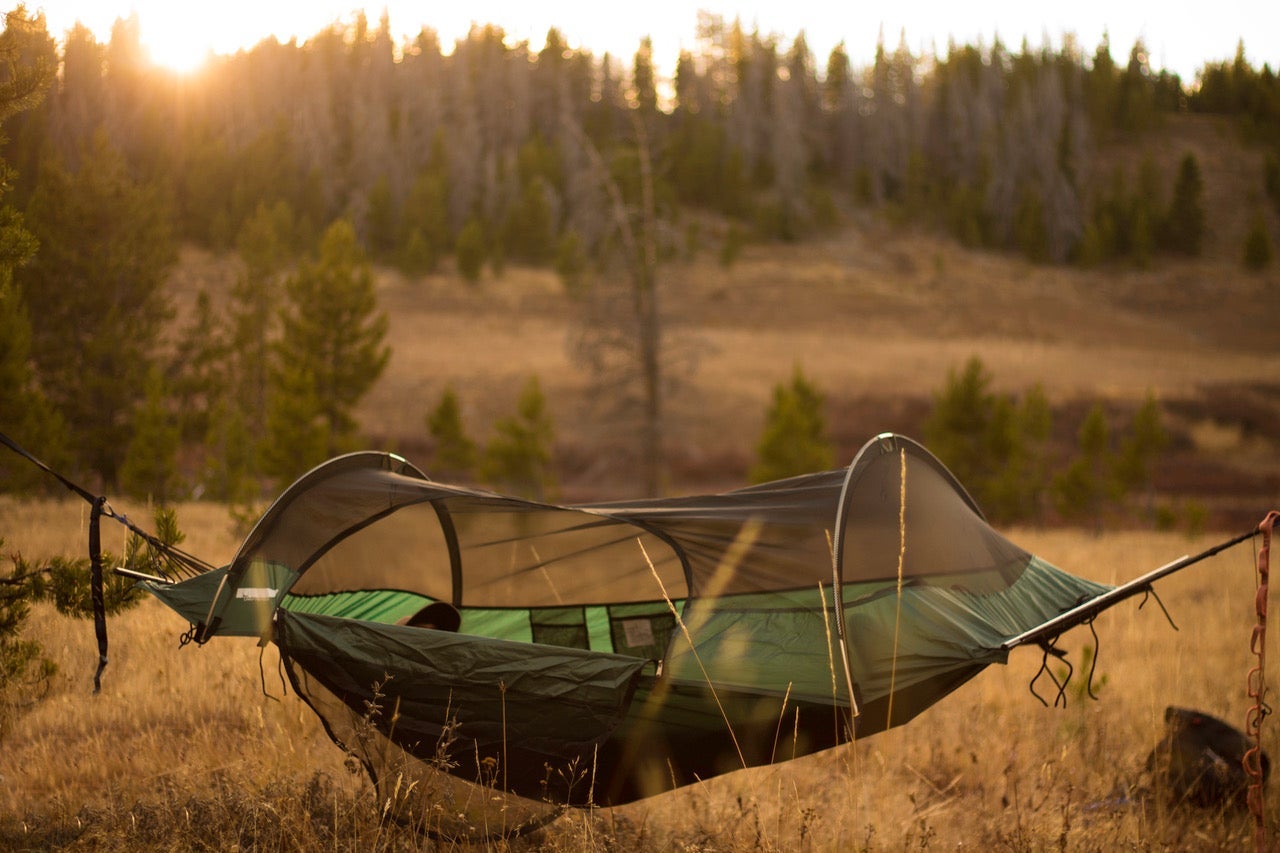 Heading out the door? Read this article on the new Outside+ app available now on iOS devices for members! Download the app.
With business closures, layoffs, and furloughs dominating the headlines in recent weeks, it's nice to see a bit of good news for a change. In Raleigh, North Carolina, Lawson Hammock announced earlier this month that it has taken on a major investment from two local firms, Ethical Provision Ventures and Sherpa Collaborative, to help grow the 15-year-old company and bring it to a new level of profitability.
"We started the conversation a few months ago," said Lawson founder Wes Johnson, who has run the business by himself—handling everything from production to customer service—since 2005. "Fortunately the coronavirus developments didn't change anyone's perspective on the hammock market or Lawson enough to derail the discussions."
For an undisclosed amount, Sherpa Collaborative and Ethical Provision Ventures will become majority stakeholders in the company, which produces high-end camping hammocks with features like mosquito netting, waterproof rain flies, and a design that keeps the hammocks flatter and taughter than traditional models. Ethical Provision Ventures will act as a silent partner in the acquisition, Johnson says, while Sherpa will take over the company's leadership and daily operations. Johnson himself will remain on the board to help guide decision making.
"I think the timing is actually really good," said Chris Bingham, one of Sherpa Collaborative's four partners. "With the current state of the economy, we don't feel that we have to rush into a particular strategy. We can listen and wait, if you will. The current economic caution gives us time to research, survey, and test on a small scale before we really try to grow the company. I think we would feel much more rushed if this [pandemic] weren't going on."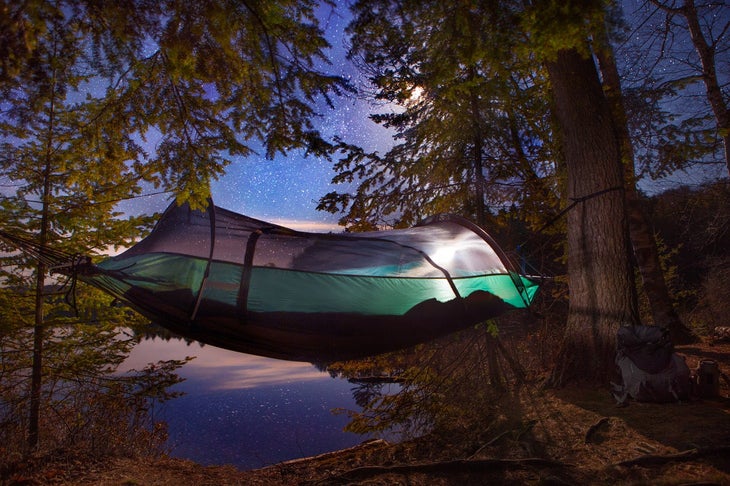 "Even through the last recession, the camping industry stayed pretty strong. There are only so many things you can do for fun right now. Camping or even hanging out in your own backyard happens to be one of them," Johnson said.
Looking to the future, Bingham and Johnson agree that the company will benefit from new additions to the product line. Despite the brand's strong following (Lawson Hammocks are sold in major retailers like Cabela's and Bass Pro Shop, as well as online), Johnson has wanted to expand his offerings for years with new accessories and models. Transitioning from a one man show to an operation with a larger team will allow that to happen, he says.
"We're particularly excited about the potential of the company's ecommerce growth," Bingham says. "In this case, the state of world affairs hasn't changed our focus. In some ways, I think we're in a better position because of the world economic situation, not in spite of it."
Trending on Outside Online