Outside Business Journal
Sponsor Content: Leki
LEKI Unveils New Brand Identity and Upgraded Grip Technology
The brand has rolled out a fresh new look and announced the next generation of grip technology on its trekking and trail running poles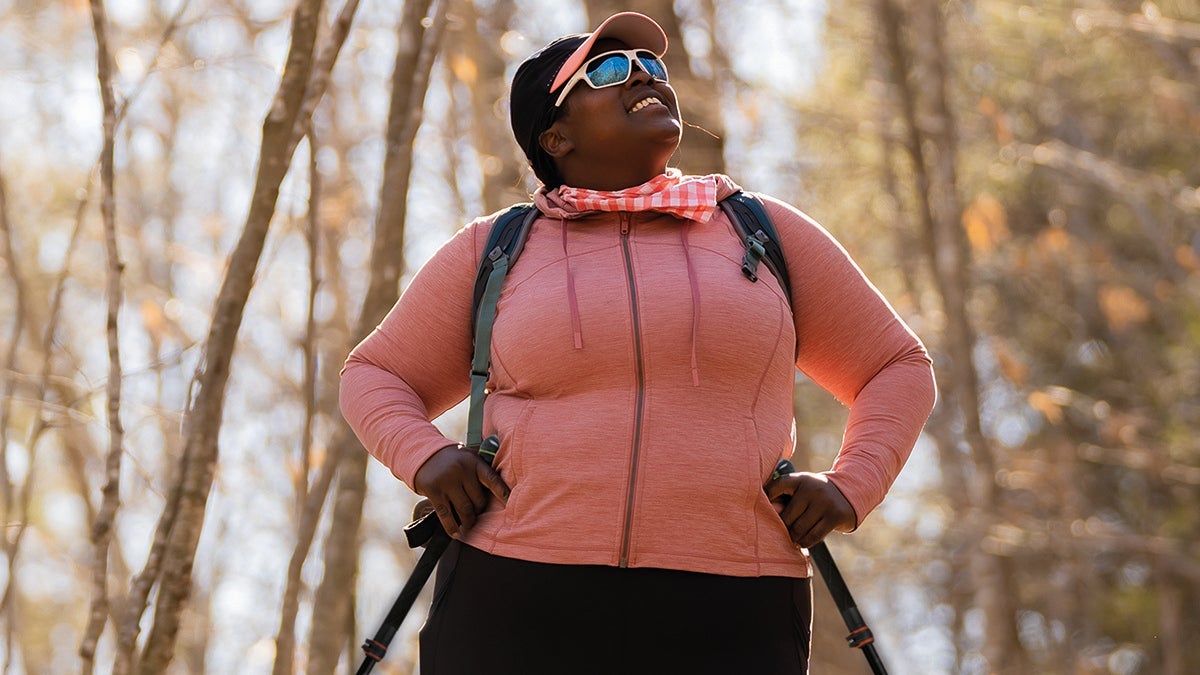 Leki has unveiled a fresh new look for the first time in 33 years in conjunction with a complete overhaul of its trekking and trail running pole collections for Spring/Summer 2022. The relaunch will feature a new logo, an updated website, and new pole-grip technology meant to be a category game changer.
"We're paving way for the future of Leki with these changes," said Greg Wozer, VP of Leki USA. "The new branding and technology upgrades will help modernize Leki's image and product features while keeping the company true to its heritage."
Leki's owner and CEO, Waltraud Lenhart, oversaw most of the effort. The new logo features a modern, sleek font mean to position Leki for the future, with a red-and-yellow underline paying tribute to the heritage of the brand's iconic colors that have stuck around for three decades.
New Technology to Accompany a New Look
This new brand identity will be accompanied by two new grip technologies, coming in Summer 2022: the Aergon Air grip for trekking and the Trail Shark grip and strap system developed exclusively for trail running.
The Aergon Air has a hollow core saves weight, while the rubberized, positive-angle upper grip places the wrist in a relaxed position for optimal comfort on the trail. The oversized Aergon Air grip head provides a stable platform for use when descending. This innovative new grip can be found on more than a dozen Leki pole models in the 2022 collection.
The Trail Shark, meanwhile, is the first grip-strap system developed specifically for trail running and is 30 percent lighter than the brand's previous grip. The oversized Shark Frame mesh strap transfers power directly to the center of the pole for optimal propulsion with each stride. The innovative Air-Channel design reduces weight and bulk, and the new oversize hook and quick-release mechanism make entry and exit from the grip a cinch.
Retailers and consumers can expect to see these upgrades in the 2022 Spring/Summer trekking and trail running lines.
---
Founded in 1948, Leki is the leading manufacturer of skiing, trekking, and trail-running poles and gloves. Leki equips over 1,000 of the world's best athletes and brand ambassadors in alpine skiing, cross-country skiing, biathlon, trail running, ski mountaineering, mountain guiding, and alpine climbing. Headquartered in Buffalo, New York, Leki USA, Inc. is the sole distributor of Leki products in the United States.