Outside Business Journal
Lessons in Leadership: Troy Sicotte of Mountain Hardwear
Finding people's superpowers, keeping it fun, and staying focused on the consumer are Sicotte's keys to success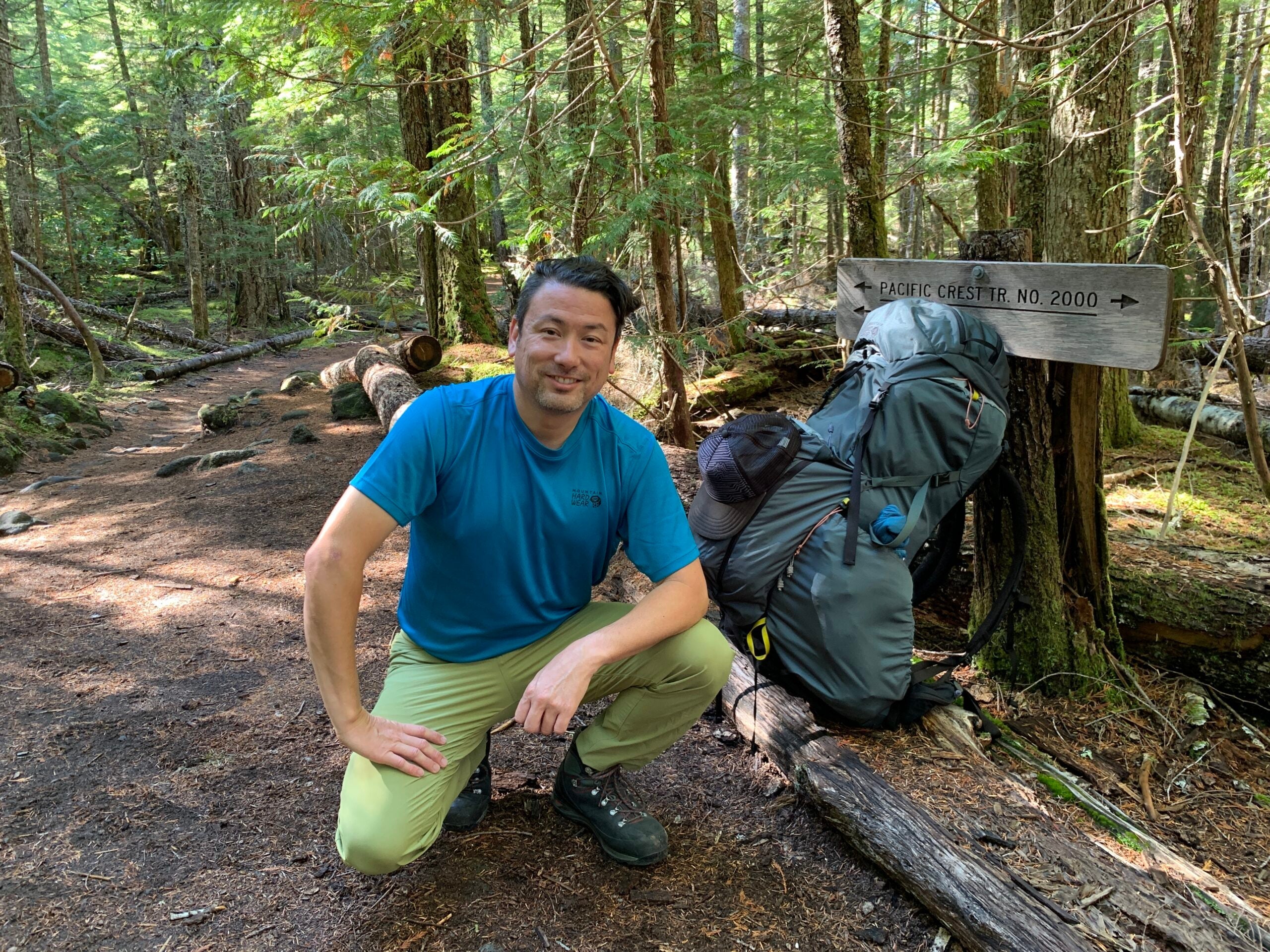 Heading out the door? Read this article on the new Outside+ app available now on iOS devices for members! Download the app.
Troy Sicotte stepped into the top job at Mountain Hardwear in September 2021 after rising through the retail ranks and getting what he calls an "MBA in the outdoor industry" while working at The North Face (TNF). After almost a dozen years with TNF as director of sales, he felt the entrepreneurial pull and left the outdoor industry to work on a startup brand in the automotive industry. 
It was during that time that he got wind of a new team at Mountain Hardwear, led by Joe Vernachio, who had a very clear vision to fortify the brand. That vision had nothing to do with reinvention. It was to focus on Mountain Hardwear's foundational roots: to be a product-driven, core mountain sport brand focused on growth and dedication to the best in specialty retail distribution. "It was refreshingly clean and concise—rare in modern times—and I had always wanted to be part of something driven by specialty retail," said Sicotte. "I fell in love with the strategy and decided to come aboard as VP of sales in autumn 2018." 
When Vernachio announced his departure for Allbirds in June 2021, Sicotte stepped up to interim co-president along with Mike Parker, the brand's director of finance. At the time, Sicotte still had much he wanted to accomplish in his VP of sales role, so he debated throwing his hat in the ring to become the next president. But as the weeks passed, he got more exposure to the cross-functional teams that make things happen. "I felt a calling to officially step up and continue to drive the brand on the path we all knew was right in our hearts and minds," he said. 
Sicotte's leadership style is resonating with his team. "He's people-driven," said Matt Burbach, director of marketing. "Troy understands that business is done by and with people. The better the people, the better the business. That influences Mountain Hardwear internally, as well as how we interact with the community, dealers, and customers. He's made a commitment to uncompromising hires and not just growing, but nurturing our team."
Four months into his tenure at the helm, we sat down with Sicotte to learn more about the principles that guide him.
Tell us some things about you that many people in the industry don't know, but should.
I grew up in a bi-racial household and consider myself a Korean-American. This part of me comes through the most in my love for Korean cuisine. I love to cook up and share that part of my culture with cohorts and friends at every opportunity. 
When I'm not working or enjoying an outside activity, you can find me doing one of two things that help me keep balance. One, driving on a racetrack and instructing students in high performance driver education (HPDE). These programs help people to become safer drivers and even give them the foundational skills to competitively race in a sanctioned series. I most recently competed in the Champ Car Endurance series driving a VW Jetta powered by recycled cooking oil. Two, creating music. I've played the violin since I was eight, bass since age 12, and now enjoy all stringed instruments. I was a music major in college until I realized I didn't want to teach and tour for my whole life. Back in the 2000s, I was part of a group signed to Sony-Epic records. I play all sorts of music from classical and alternative rock to hip-hop, R&B, country and pop. 
What's the hardest/most important leadership lesson you've ever learned?
A great leader must embrace the nuances of their team's work style; I call it "workflow personas" or "workplace personalities." Identifying and nurturing these personas will best-enable the superpowers often hidden within. 
I learned this lesson the hard way.
In my late 20s, I was overseeing a multimillion-dollar business with more responsibility than I had previously held, and my tactic for getting my work done was to "burn the candle at both ends." As I developed my team, I was so overly focused on hitting benchmarks that I lost sight of the need to build team culture. I had expected my team to work as hard as I did and in the same style, realizing later that this expectation resulted in a culture that didn't nourish my team members' individual superpowers.
The hard lesson was that I wasn't present. I didn't "see" my team—each individual and their superpower—and I let them down. They didn't always enjoy coming to work as a result.
Since that time, I've been laser-focused on discovering and embracing the personalities of my team to help encourage and supercharge their styles of productivity.
What does success mean for you?
Finding joy in my work. Every day I get to laugh and smile with the people I collaborate with including cohorts, superiors, vendors, retailers, and even, competitors. Somehow through thick and thin, we're able to find the fun in the day to day. This tells me I'm in the right place and with the right people. 
At Mountain Hardwear, we have a knack for finding the bright spots which have been particularly solvent in these trying times with COVID-19, global supply challenges, and an inability to gather as often as we desire. 
What keeps you up at night?
Two things.
First, the ongoing need to get more consumers educated on technical products. When I'm out hiking on the trail or in the backcountry, I am still floored with how many unprepared consumers I see out there. They're summiting rocky peaks in road running shoes or flip flops, wearing cotton head-to-toe, and using windbreakers as rain jackets with little understanding of proper layering. For decades our industry has tried to get the word out through our specialty retailers, yet I still see uneducated users having a less than ideal experience. Although it frustrates me, I view it as an opportunity to speak to that consumer. It just shows me we have more work to do as an industry. As a vendor, Mountain Hardwear will be taking our efforts up several notches to ensure we hold up our end of this effort. 
The second thing is the surge over the last decade in disposable products, from fast-fashion to consumer packaged goods that are all about convenience. As a kid of the '80s, all I remember seeing on TV were PSAs on water conservation and recycling. Today, all I see are launches of complicated disposable razors, packaged and on-demand food delivery, and free shipping memberships that add previously unseen levels of cardboard and single-use packaging to landfills. As a result, garbage day on my street is alarming. It's a crisis.
I'm proud to work for a company that has an ethos focused on the overall impact loop of the products we make for consumption. Those items are built for durability and repair, not disposal. We support it with the largest in-house warranty team in the industry with a sewing and fabrication team, and the nicest customer service you'll ever encounter. We also embrace a full view of the product life cycle that informs our product team on how to make things better and better. 
The future of the planet looks increasingly bleak, and the climate crisis is getting more urgent every day. What gives you hope?
Our industry gives me hope since most brands and retailers have some energy going towards doing the right thing for the planet. I wish that other larger sectors of consumables had a similar ethos. That said, what gives me even more hope is that new, younger consumers (Gen-Z) expect companies to do more of the right thing…to "be green." To them, it's not special to be a sustainable company or to have a 99 percent recycled jacket. It's expected if you want their dollar.