Sponsor Content: MPOWERD
MPOWERD's New Products are Bright. Really Bright.
Say hello to versatility, portability, and innovation with MPOWERD's newest and brightest products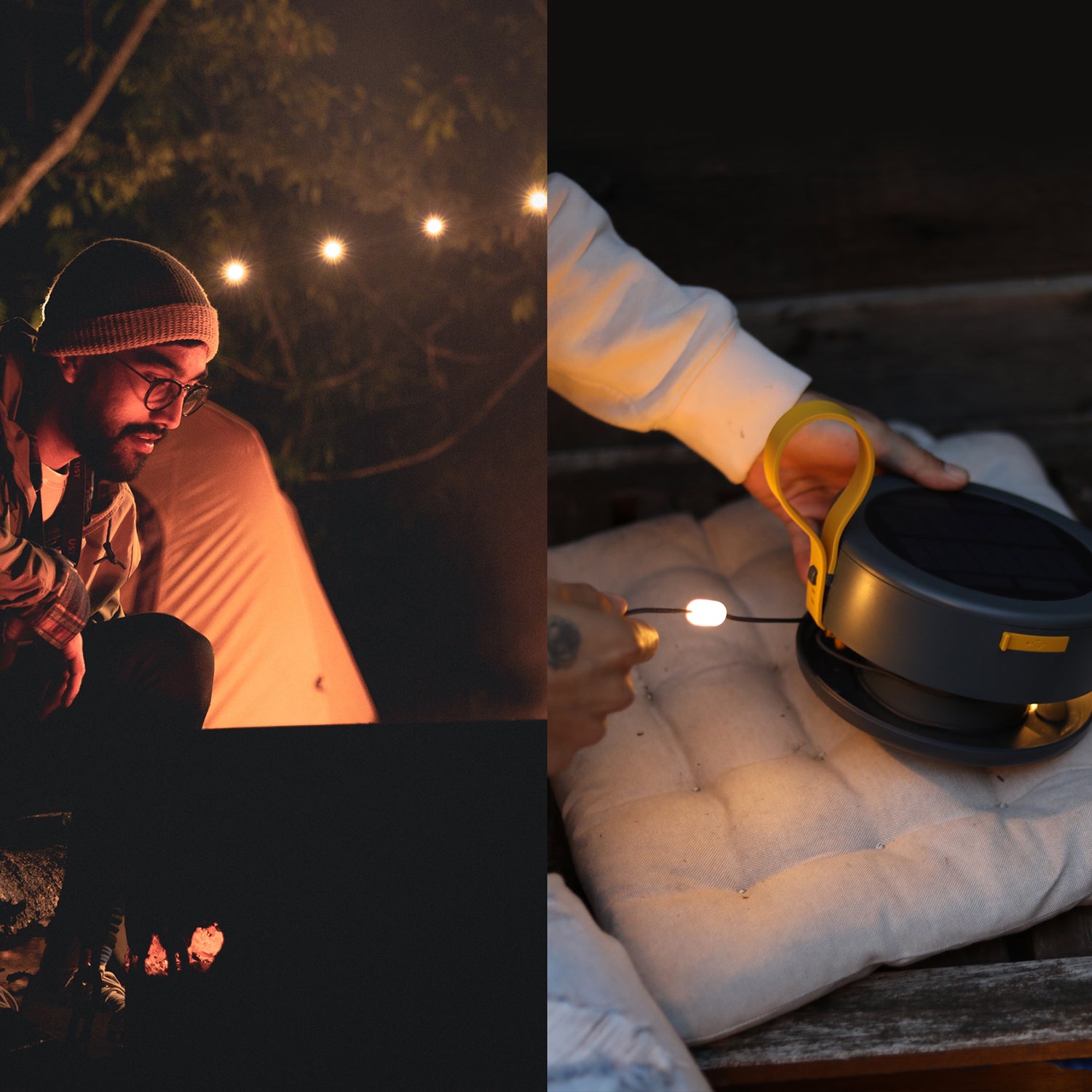 Say hello to versatility and portability with MPOWERD's newest innovations. Earlier this year, the company launched the transformative two-in-one headlamp and flashlight, the Luci Beam, and the first product in its new Viri® line, Viri Rechargeable AA Batteries. Then in November, MPOWERD rolled out the third member of its popular String Lights family. The Luci Solar String Lights + Detachable Power Hub provides on-the-go illumination, but because the Power Hub can recharge separately from the string, it can also be part of a more permanent setup.
MPOWERD focuses on creating innovative, reliable, sustainable products that utilize solar energy. Since the company was founded in 2012, its product line has expanded from its original inflatable solar light to include a modular solar bike-light set; Luci Explore, a unique solar speaker and wake-up light; and much more.
With its strong commitment to reducing emissions and the overall global carbon footprint, MPOWERD has helped to avert over 3.1 million tons of CO2 to date, while touching millions of lives along the way.
"Human needs drive our impact deployments, as with the lights we sent to Puerto Rico after Hurricane Ian, or in Ukraine, where many are displaced and without basic necessities," says John Salzinger, MPOWERD founder and chief business development officer. "The averted CO2 is the additive positive by-product of our technologies, which are distributed by our amazing partners like World Central Kitchen, SBP, Amazon Disaster Relief, and Waves4Water."
Now, a little more about its exciting new products.
Starting with the latest: Luci Solar String Lights + Power Hub provides up to 50 hours of energy-efficient light on a single charge and features a 44-foot braided-nylon cord with 20 shatterproof bulbs shining up to 140 lumens. Along with the detachable 4,000-mAh rechargeable battery and mobile charging capabilities, these solar string lights offer enormous versatility. While the lumen count and length are competitive, the fact they're completely wireless and portable is huge. The detachability means they can be set up wherever and whenever needed, no matter where the closest power source is and with no messy wires. This device is completely untethered, making it perfect for the middle of the backyard, the living room, or your RV.
The highly anticipated Luci Beam 2-in-1 Solar Headlamp and Flashlight is the first of its kind and delivers up to 300 lumens in a water-resistant body. This long-lasting and rechargeable utility light can be switched from handheld to headlamp with a quick snap of its magnetic connectors. It's the ultimate dynamic duo for any handyman, crafter, fitness enthusiast, or adventurer.
Product innovation and a commitment to environmental and social betterment are top priorities of MPOWERD. This year, MPOWERD was both a finalist in Outdoor Retailer's 2022 Inspiration Awards for contributions in these areas and on the Real Leaders Top 50 Eco Innovation Award List. MPOWERD products have won prizes from Best for The World Changemakers, Katerva Sustainability, CES Innovation, United Nations Aim2Flourish, and more.
MPOWERD's solar-powered products are the gifts on everyone's list this year. Discover the full selection at mpowerd.com.
---
MPOWERD is on a mission to transform lives with thoughtfully designed, clean technology. As a certified B Corporation and Benefit Corporation, MPOWERD sets strict standards, ensuring that its work enhances both society and the environment. The company's innovative products give people the power of self-reliance as well as moments of wonder—because everyone deserves to be empowered and inspired regardless of where or how they live. Learn more at mpowerd.com.
Lead Photo: MPOWERED