Outside Business Journal
Sponsor Content: Craghoppers
Craghoppers: The Oldest Heritage Brand You've Never Heard Of
How a garage-grown company grew to produce some of the finest technical apparel for worldly travelers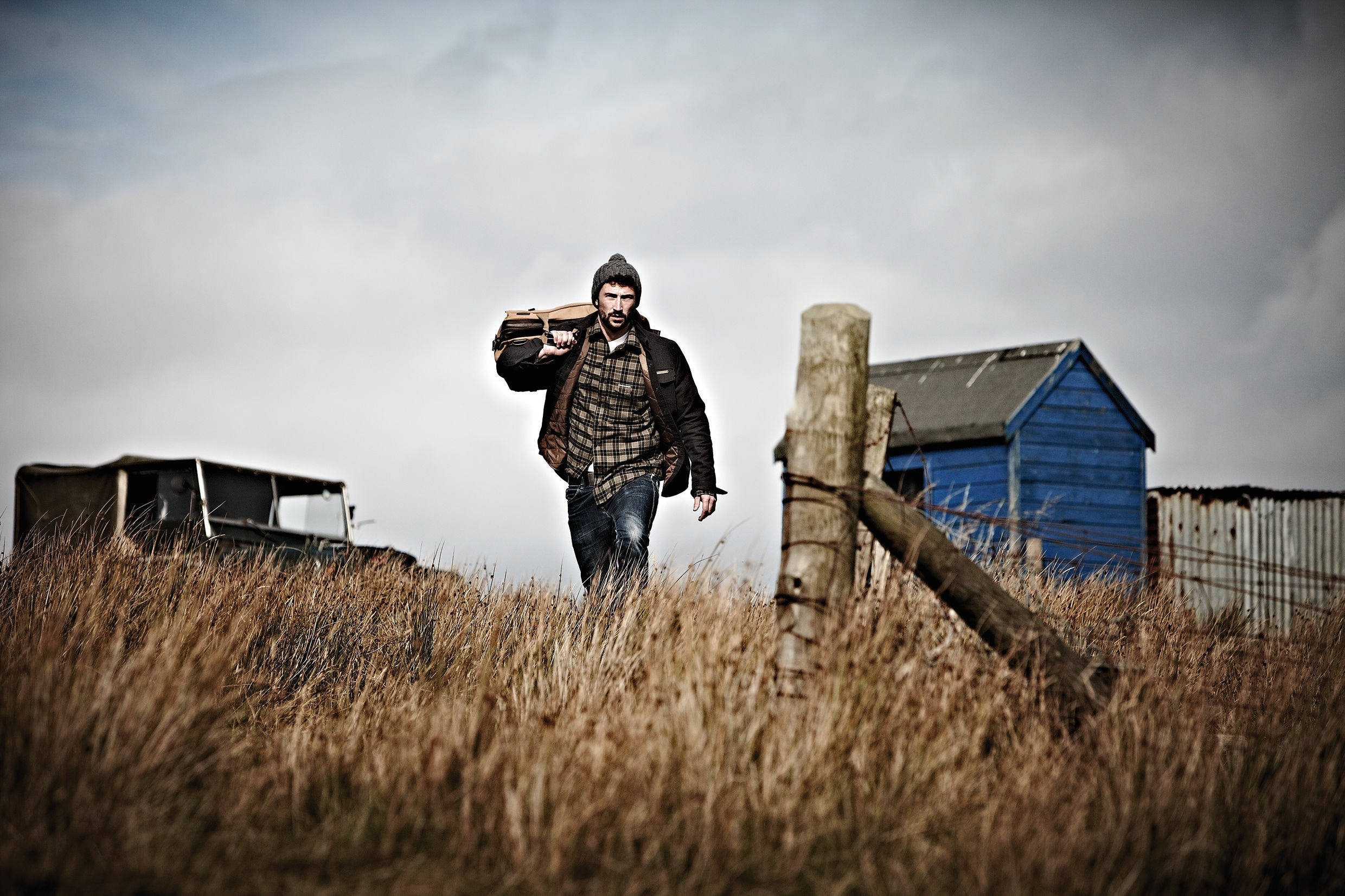 In 1965, the world was a complicated place. Sir Winston Churchill died, Dr. Martin Luther King led thousands of nonviolent protests, and The Beatles descended upon America with a frenzied second USA tour. But, tucked away in a house in a quiet corner of England called Batley, West Yorkshire, a small company called Craghoppers came into fruition.
The founders were climbers with their sights set on the Alps, and perhaps Mt. Everest one day. But, they had little faith in the existing gear on the market. Knowing they could never achieve their high-alpine dreams without highly functioning gear, they toiled away in the kitchen, designing and creating the best technical products their minds could imagine.
They tinkered; they tweaked; they fiddled; they fussed. Eventually, they got it right and created the brand's flagship product: walking breeches. For many, it is difficult to look at walking breeches without a wave of nostalgia washing over you. These three-quarter-length knickers conjure images of rain swept British hillsides, blustery gales, and men in jaunty newsboy caps. And, the British hillsides are exactly where they were used.
The pants performed admirably well. Consumers favored the shortened length, noting the cuffs never uncomfortably crunched underneath gaiters or trailed through the mud found on England's damp footpaths. News of the famous trekking apparel traveled across the pond, too.
"I was bombarded with requests for walking breeches during my first trip to America," said Jim McNamara, managing director. "It was really these breeches that started everything."
The popularity of the knickers was so widespread that Craghoppers eventually expanded the product line to offer an entire range of walking breeches and trousers for middle-of-the-mountain trekkers. Whether the brand realized it or not, they had created the catalyst product that would launch them into the future.
Expanding Beyond Trousers
The brand needed someone to drive the success and this person was Gordon Conyers. As one of the early owners of Craghoppers, Conyers was a gear junkie obsessed with creating technical innovations like waterproof breathable constructions.
"He manufactured bomb-proof products," said McNamara. "This gear handled the range of diverse weather that climbers faced in the Alps, or even farther afield on Mt. Everest. And he loved that stuff. I've never met anyone more excited to talk your ear off about waterproof breathability."
Dubbed AquaDry, this proprietary waterproof breathable fabric drove Craghoppers forward. The AquaDry membrane is a dual-layer system with a durable outer layer fused to a waterproof breathable membrane. DWR (Durable Water Repellent) coats the outside for added water resistance, creating an outer fabric that stays drier longer.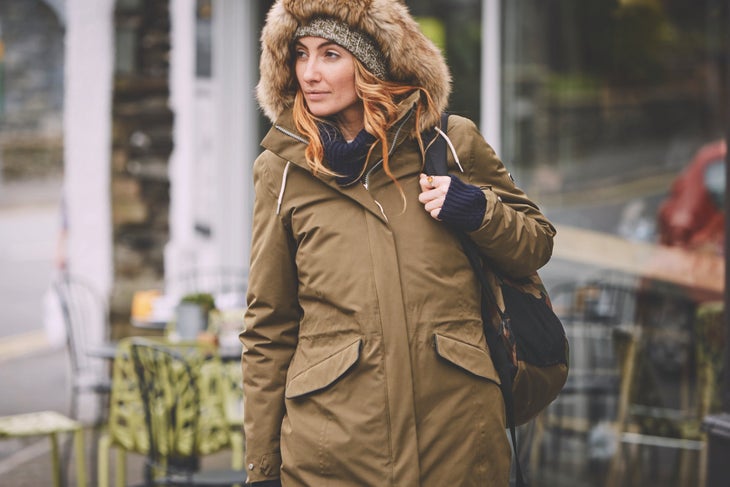 Using these new technologies, Craghoppers expanded beyond trekking trousers and into a broader spectrum of apparel. Thanks to Conyers, each item boasted technical chops that ensured consumers would be comfortable and happy in England's finicky weather. As a result, Craghoppers became a staple in every outdoor store in the United Kingdom.
Outfitting the Everyman
Conyers's affinity for tech specs wasn't without downfall. He was a brilliant product designer but less enthusiastic about marketing. As a result, the brand financially struggled.
Fortunately, the family-owned Regatta Group was in the market for an outdoor-based brand. They knew Craghoppers carried a spectacular reputation and a background for technical innovation. In 1995, they purchased Craghoppers with one goal: to create highly-performing products at an accessible price point.
And so it went. Years passed as Craghoppers and Regatta continued their partnership. In a curious twist of fate, it was a disastrous epidemic of foot-and-mouth disease that ushered in the next era of success.
In 2001, the British hillsides saw more than 2,000 animal cases of foot-and-mouth, an infectious and sometimes fatal viral disease found in cloven-hoofed animals. As a result, footpaths closed to outdoor enthusiasts.
"It was a gut punch to the outdoor industry," McNamara said. "No one could go walking until it was solved which took at least nine months."
Outdoorists who previously spent their leisure time trekking opted to go abroad for vacation in an effort to stay away from the disease-rampant hillsides. In doing so, they exposed themselves to various elements that previously were non-issues in England. Families adventuring to Africa for safari encountered a hot, dry sun. Trekkers voyaging to Asia experienced itchy bites from a plethora of insects like ticks.
Craghoppers saw this new market as an opportunity. Moving beyond their heritage of hill walking, they shifted their gaze toward two different technologies: sun and insect protection for adventure travelers.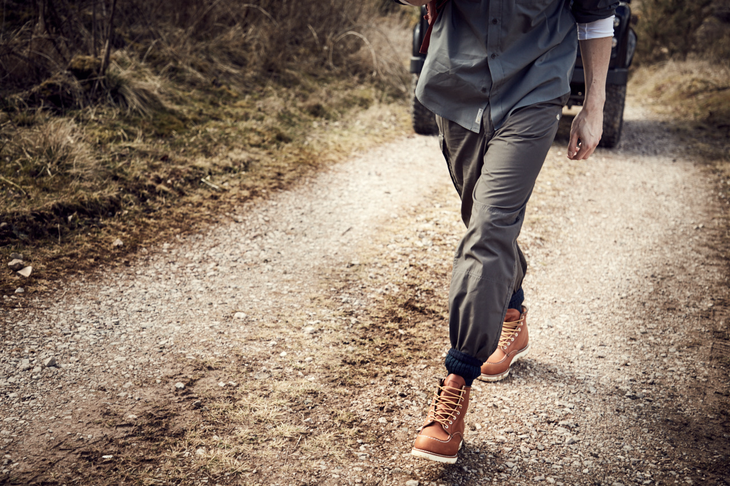 "At that time, they wanted to harness their technical capabilities and direct it into protective apparel for travelers and outdoor enthusiasts alike," said Dennis Randall, newly appointed president for North America. "Our goal now is to roll this unique British heritage and core competence into outfitting anyone with an adventurous spirit as they are the embodiment of our brand."
Clearly, it's working. As Craghoppers expands into the US market, they plan to offer stylish and technical products for the modern adventurer into tight, multi-use kits. "No matter where you enjoy the outdoors, we have a range of products that will protect you in all climates and environments," said McNamara. "Also, the good news is you no longer have to look like Indiana Jones to be protected."
But, it is loyalty that Craghoppers values the most. "We want to know that our consumers are cared for, no matter where they go in the world," McNamara said. "If we've done that, we're doing our job."