Outside Business Journal
Outside Inc. Launches New Programs Aimed at Giving Back
The company's Find Your Good initiative and Outside.io NFT marketplace support nonprofits advocating for outdoor participation, inclusivity, and planet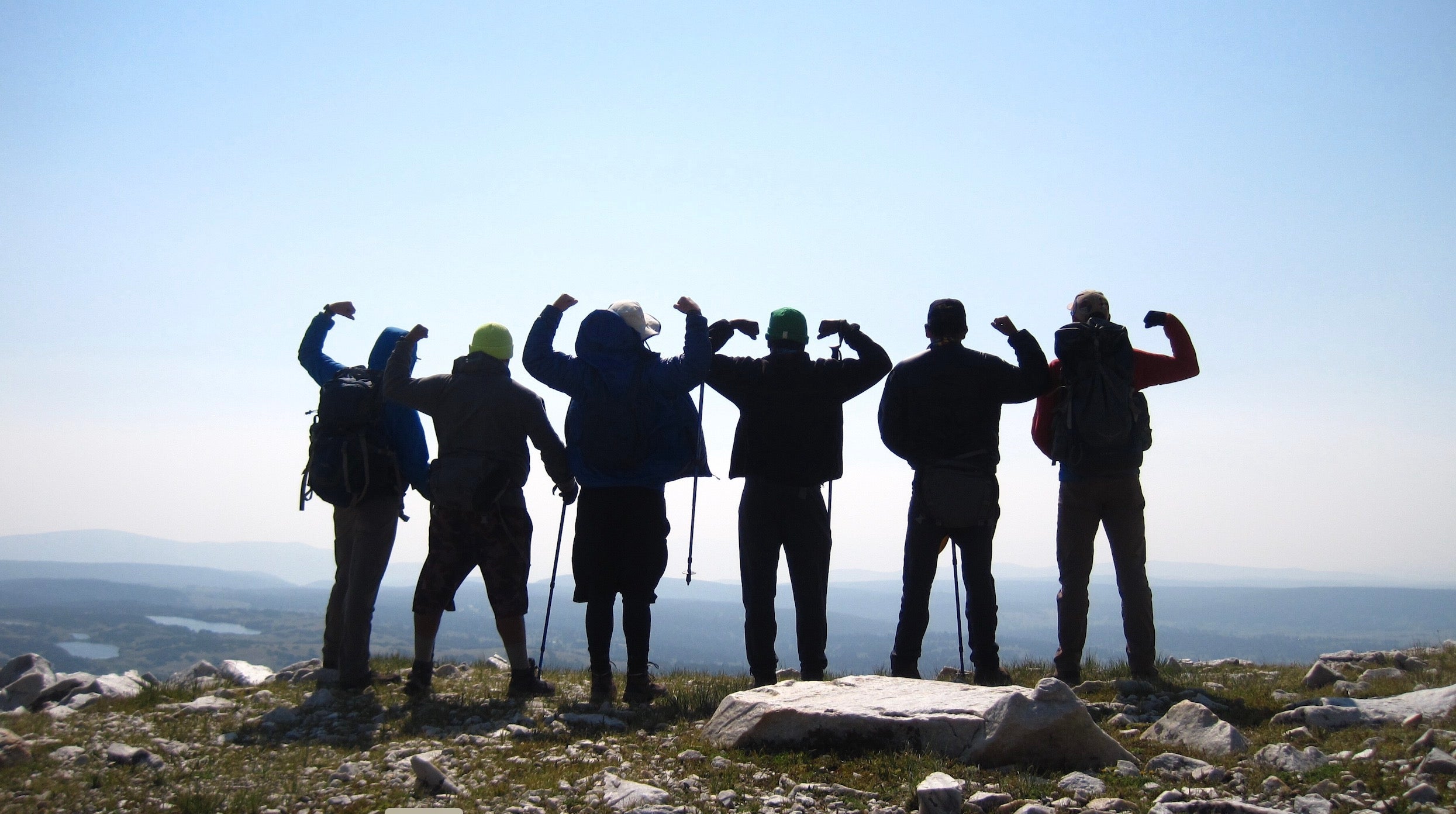 Heading out the door? Read this article on the new Outside+ app available now on iOS devices for members! Download the app.
Our parent company, Outside Inc., this week launched Find Your Good, a new initiative that enables the company's audience of 80 million outdoor enthusiasts to donate directly to 14 diverse nonprofit partners. "We know that our audience comes to us every day for advice on gear, trips, skills, recipes, and more," said CEO Robin Thurston. "We're excited to guide them to charities that align with their passions and deserve their financial support." 
Users can search the platform according to areas of interest, learn about each of the 14 organizations, and donate in a few clicks. All of the donations go directly into the nonprofit's bank accounts.
Spanning seven categories (hiking and camping, cycling, running, winter sports, climbing, healthy living, and sustainability), the first cohort of partners includes the following organizations.
"There are so very many amazing nonprofits in the outdoor community," said Outside's head of sustainability and community partnerships, Kristin Hostetter. "In this first cohort, we chose to partner with organizations that we know well and that share our focus on sustainability, climate action, and increasing diverse participation in the outdoors." Hostetter said that Outside intends to add more partners in the future and get creative on ways to deepen each partnership.
More Community Support Through NFTs
Outside will also launch an NFT Marketplace later this month, part of what it calls the Outerverse—a metaverse alternative that aims to offer Outside readers new ways to discover storytelling, connect with each other, and build a more sustainable future for outdoor media. The sale of every new NFT on the marketplace will give back up to 20 percent of net proceeds to a group of launch partners that includes Big City Mountaineers, Protect Our Winters, People For Bikes, Access Fund, The Outdoorist Oath, and ChefsCycle. 
"We've partnered with some incredible creators with aligned values of getting everyone outside—Jack Johnson, Chris Burkard, Sasha DiGiulian, Malik Martin, Brittany Pierre, and Irene Yee," said Christopher Jerard, VP of Outside Creator Studio. "We can't wait to bring their visions to life in Web3 and give back to nonprofits that support their missions, and ours, in the process."
Said Burkard, the well-known photographer and outdoor athlete, "I'm really excited about embarking on this new adventure into the Outerverse with Outside. The fact that they've incorporated a nonprofit giveback into the program is significant and I can't wait to see where the journey takes us." 
"The mission of getting everyone outside aligns with everything I've done, and want to do, in my professional career," said DiGiulian. "Working on this new creator marketplace is an adventure I'm excited to be a part of."
Thurston, looking ahead to the next phase of Outside's trajectory, sees plenty of bright and exciting times ahead. "We're striving to build digitally enhanced communities and experiences that encourage more people  to get outside, while rewarding our creators and nonprofit partners," he said. "Our Web3 technologies are built on a highly energy efficient blockchain to minimize environmental impact. We have neutralized the carbon impact of every transaction, and a portion of all profits goes back to organizations that support sustainability, access, and inclusion in the outdoors."