Outside Business Journal
Rossignol Is Sharing the Formula for Its New Recyclable Skis with Competitors. Here's Why That Matters.
To help make the ski industry greener, the company is releasing trade secrets to anyone who wants them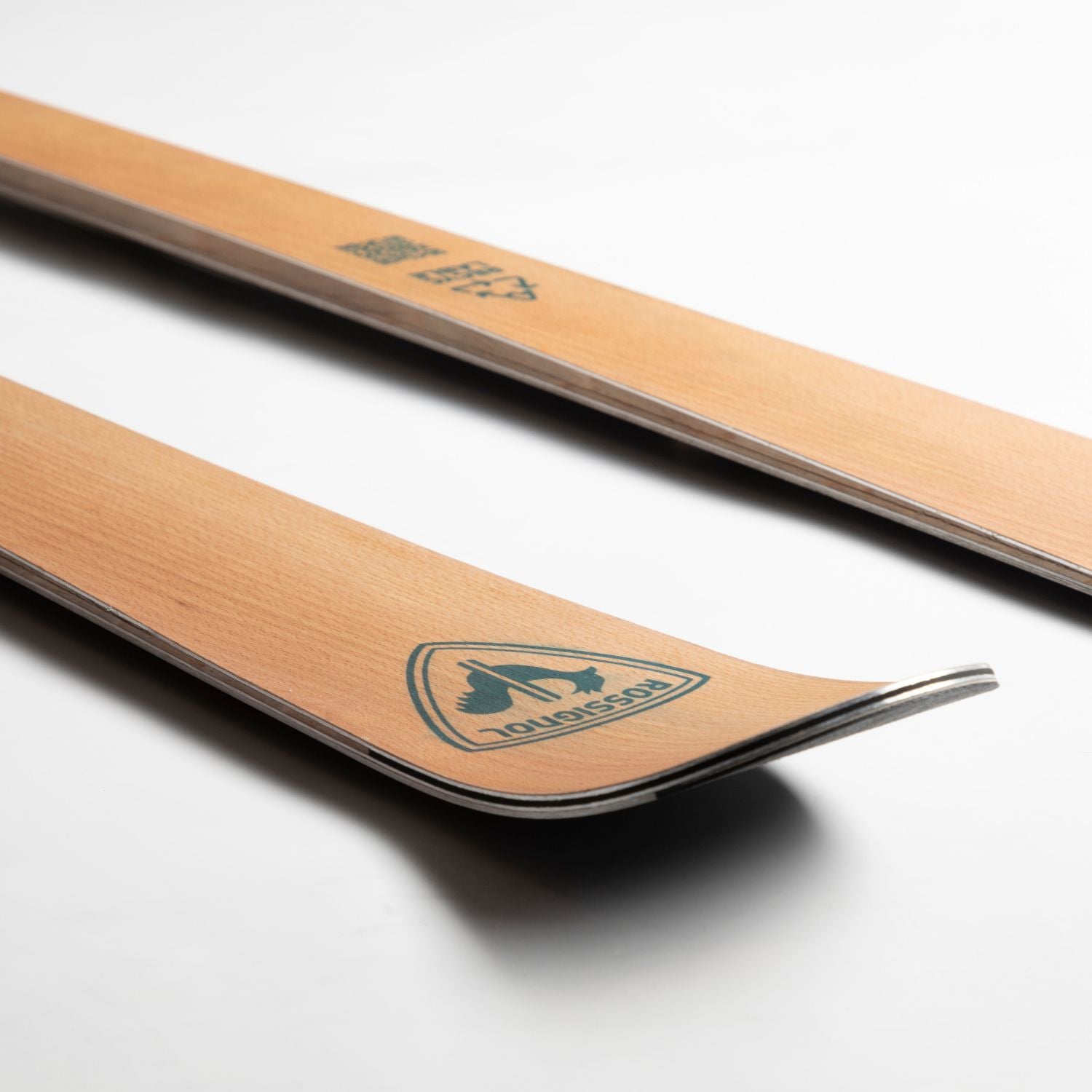 Heading out the door? Read this article on the new Outside+ app available now on iOS devices for members! Download the app.
While skiing is arguably greener than, say, Formula 1 racing, the industry still leaves a sizable carbon footprint. Unless you're ripping on wooden skis made before 1950, your setup probably has a fair amount of metal, plastic, and other petroleum products in its construction.
Skis are also, at the moment, virtually impossible to recycle (unless you count ski fences found throughout mountain towns). Rossignol is planning to change that.
The French company announced it is designing a (mostly) recyclable, all-mountain ski called the Essential, with an eye toward converting at least a third of all the brand's ski models to recyclable versions by 2028. The Essential will be made with 62 percent recycled materials, with even its topsheet graphics using no solvents or water, Rossignol said.
Even more crucially, Rossignol said it plans to share its proprietary manufacturing process with other ski makers so that more brands can start producing recyclable models.
"The Rossignol brand has been a leader in opening the mountains up to generations of skiers and riders for over 115 years, and it's incumbent that we continue to lead on meaningful eco-conscious actions that can reduce our collective environmental impact as an industry and ensure a cleaner future for generations to come," Nick Castagnoli, brand marketing director for Rossignol Group, told Outside.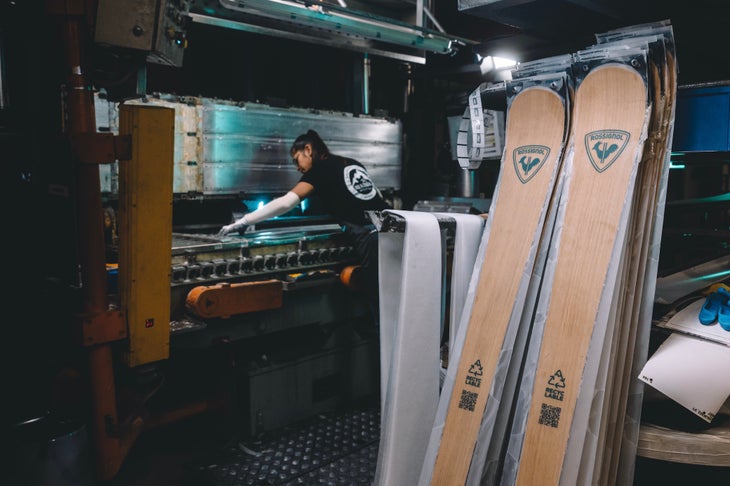 By sharing details about its process with competitors, Rossignol said it hopes to "foster the type of collective engagement that can move all stakeholders toward more sustainable production and a more circular economy."
"We are very conscious of the current issues related to the recycling of winter sports equipment today," Vincent Wauters, CEO of Rossignol Group, wrote in a release. "As a historic player in the mountain economy, we have a social and environmental responsibility to address this. Our desire is to encourage cooperative interaction amongst all stakeholders by exploring potential improvements in recyclability and the lifecycle stages of products. This movement will only be possible together."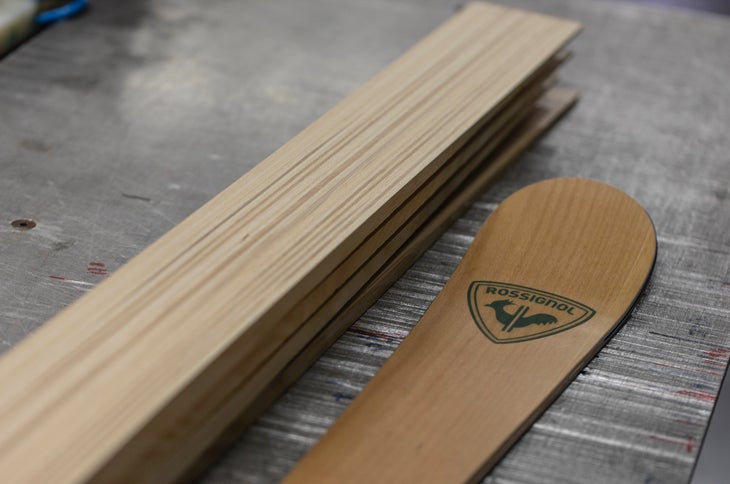 Rossignol collaborated with MTB, a French recycling company, to develop the Essential. The model is made from "as few materials as possible, all of which can be recycled and reused." Retired units are returned to Rossignol and components are stripped and used in the manufacture of new products.
The process of destroying the skis after they're returned and separating out their materials is facilitated by MTB. "Materials could be repurposed in the automotive, garden, or construction industries, and in the future partially re-used in new Rossignol Group products," Rossignol specifies on its website.
In addition to sharing the construction formula for the Essential, Rossignol also hopes to promote the development of ski-specific recycling channels, helping to create a more robust circular economy in the ski industry—though the company didn't give specifics on how it plans to do that.
"In sharing the innovation and design of its first recyclable ski, Rossignol hopes to contribute to an acceleration in the global development of collective initiatives across various segments and global markets for the collection, recycling, and repurposing of winter sports equipment," the company said.
The Essential will be available soon for the upcoming season at select specialty Rossignol dealers, priced at $1,049 with bindings.
Lead Photo: Rossignol Group