Outside Business Journal
Sea to Summit Sold to Australian Private Equity Firm
The deal, announced today, will make Five V Capital–a certified B Corporation based in Sydney—the company's majority shareholder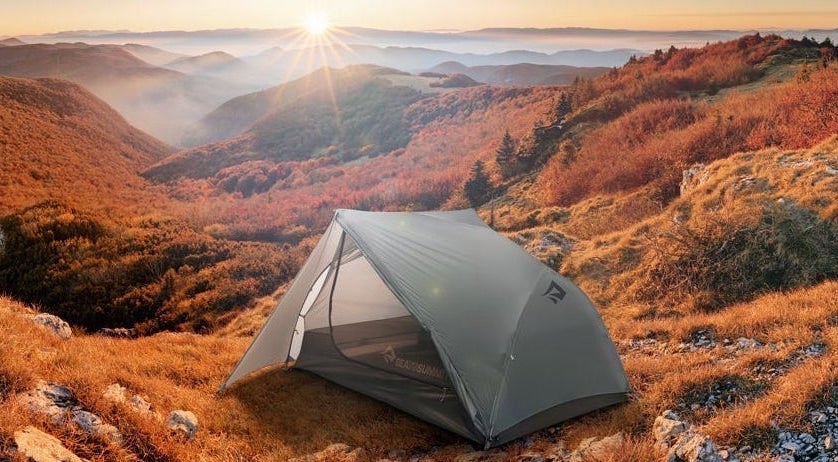 Heading out the door? Read this article on the new Outside+ app available now on iOS devices for members! Download the app.
Sea to Summit, the legacy gear maker whose products span numerous categories including camping, watersports, and hunting, has a new owner as of today. The company this morning announced it has closed a deal to sell a majority of its shares to Sydney, Australia-based Five V Capital, a private equity firm and certified B Corporation. Financials of the deal were not disclosed.
"Sea to Summit has been on a pretty steep growth curve for more than a decade globally," said Josh Simpson, Sea to Summit's general manager for North America. "There comes a time when founders see that they have taken the brand about as far as they can without support." For Sea to Summit, apparently, that time has come.
It's been a busy few years for the brand by any measure. In 2020, the company acquired its own North American distribution rights back from the two individuals who have owned them—Andrew and Shelley Dunbar—for 22 years. Since then, Sea to Summit has appointed a new CEO, Greg Dupont, and "fine-tuned a lot of the global alignment and road map for the business," according to Simpson. "We have a pretty clear and ambitious mission about where to head in the next five years," he added.
Part of Five V's interest in Sea to Summit, according to Simpson, lies in the brand's broad appeal and global reach. "I think Sea to Summit is unique in how diversified we are from a global business perspective," he said. "It's also a very approachable brand that aligns across a vast array of activities and consumers. We're not just top-of-the-mountain, super technical gear."
As for changes to the brand's market strategy following the sale, Simpson says nothing major will be altered that wasn't already in the company's roadmap. "Five V Capital sees a significant opportunity to accelerate [Sea to Summit's] global growth…including in key areas that can benefit from Five V's omni-channel consumer, e-commerce, supply chain, and sustainability expertise," the company said in a release Tuesday.
One change that will take place, which was already planned: the brand will overhaul one of its largest verticals—dry bags and stuff sacks, which it groups together in its "storage" category—debuting new products at Outdoor Retailer in Denver this June. The new gear focuses heavily on sustainable materials, Simpson said, and also includes fun touches like new colorways that lean into the brand's Australian heritage.
Simpson also said the brand has no plans to launch any new categories in the near future. The company's last new-category entrée was into the backcountry tent market in late 2020. "Tents were a big lift, and that brought our category count to eight," Simpsons said. "We have no imminent plans for new categories right now. Our ambitions are to renovate the existing categories we're in for the next few years."
Sea to Summit's CEO, Greg Dupont, said in a release today that he "anticipate[s] this transaction to rapidly accelerate our brand and distribution-business growth domestically and globally," thanks in large part to Five V's "knowledge of the digital ecosystem, coupled with its demonstrable track record of international expansion."
Simpson said the company plans to grow its global workforce following the sale. The brand's headquarters will remain in Perth, Australia. Sea to Summit's founder, Roland Tyson, will continue to advise the company on product design and marketing, and Sally McCoy, the brand's executive chair, will step down from that position and become a non-executive director.
Trending on Outside Online