Outside Business Journal
Sponsor Content: Sea to Summit
Sea to Summit: It Started with a Backpack
Roland Tyson built Sea to Summit from a one-man shop based in his bedroom to the lauded international brand it is today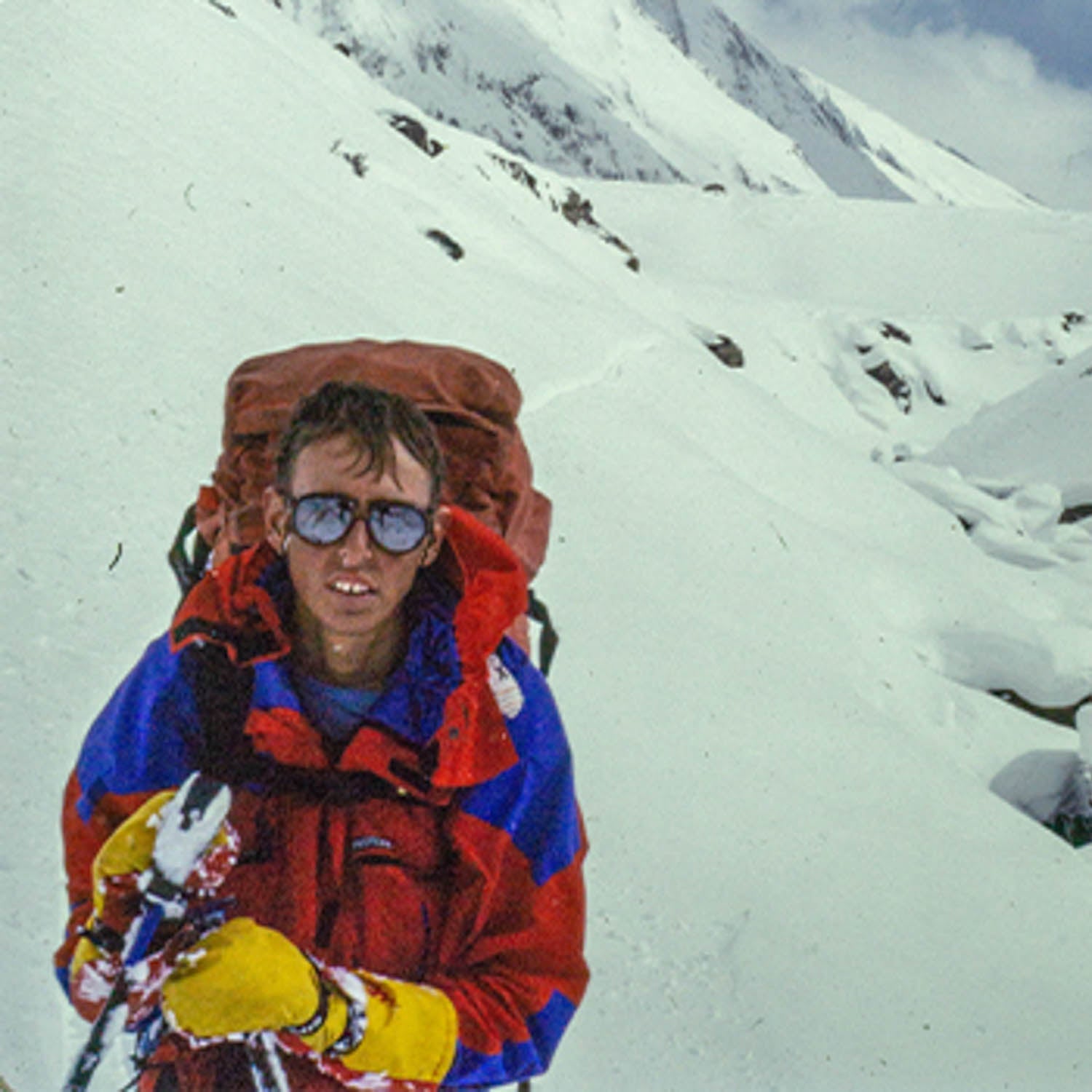 Way back when, in 1983—before the Everest expedition and the winter traverse across the Himalaya, before the Sea to Summit company and the team of designers and the dozens of awards—Roland Tyson was just a teenager with a secondhand sewing machine.
Growing up in Perth, Australia, Roland spent his childhood bushwalking (what non-Ozzies would call hiking), climbing, whitewater paddling, and caving. So, at 17, it wasn't much of a stretch for him to start tinkering with gear designs. Turns out, he was good at it—good enough to upgrade to an industrial sewing machine within a couple of years and start turning out serviceable gear. He considers a backpack his first real item, "the first thing I made where I went, 'Yeah, that looks all right,'" Tyson said. He couldn't know then, of course, that that "all right" pack was the ancestor of a long line of groundbreaking gear he'd design over three decades as the founder of Sea to Summit.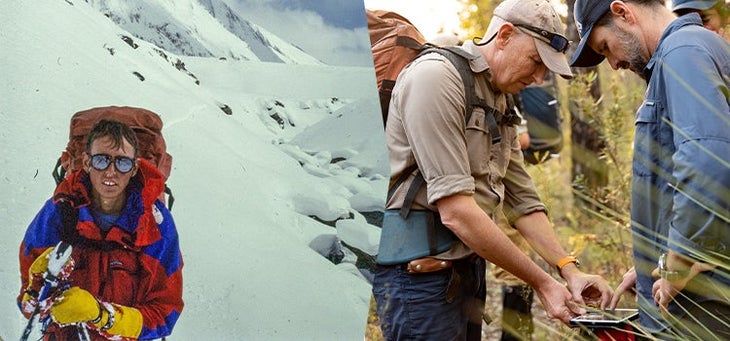 It wasn't long before Tyson took his ideas to market. An early job in retail at an Australian outdoor chain had him doing gear repairs, which led to making stuff sacks, drybags, and other accessories to sell in the stores. In 1986, at 20 years old, Tyson founded his own business, Namche Bazaar, to handle the volume. The first people on the payroll? His grandparents and mother.
The Birth of Sea to Summit
As he built his business, Tyson kept pushing his limits in the outdoors, honing his big-mountain and climbing skills. That's how he met Tim McCartney-Snape, one of the first two Australians to summit Mt. Everest (the other was his climbing partner, Greg Mortimer). McCartney-Snape was planning an ambitious next act: traveling from the Bay of Bengal in the Indian Ocean to the top of Everest entirely under human power, a journey of more than 700 miles that would take him, literally, from "sea to summit." He asked Tyson to make some custom gear that would serve him well on all stages of the adventure, so Tyson jumped in. He modified some existing gear to McCartney-Snape's specs, and also created his own bags, medical kits, and other accessories. "A lot of it was custom-made, stuff that he wanted uniquely designed and developed for that expedition," Tyson said. The famed mountaineer pulled off the successful expedition in 1990. And the gear? "There were no complaints," Tyson said with a smile.
Upon McCartney-Snape's return, he and Tyson teamed up to launch Sea to Summit, originally a sister company to Namche Bazaar that sold apparel. Before the end of 1990, though, the two brands merged into one under the new name inspired by McCartney-Snape's expedition. With a designer-adventurer for a founder, it's no surprise Sea to Summit was conceived as a brand that prioritized both innovative design and in-the-field functionality.
Grounded in Adventure
Tyson didn't let his burgeoning business keep him from pursuing his outdoor ambitions, though. Making time to explore some of the wildest reaches of the planet was—and remains to this day—integral to both his work and his life. Case in point: a bold plan to traverse the Himalaya in the winter. "It was pretty audacious at that time," the early '90s, said Paramjeet "PJ" Singh, a friend who tackled the route with him (and is now a senior designer at Sea to Summit). "We weren't into big expeditions, which meant a lot of logistics and support. We were more into self-supported trips." After several attempts to cross the route's skyscraping mountain passes on skis, Tyson, Singh, and three other fellow adventurers finally pulled off the traverse in 1991. "It was probably the hardest thing we had ever done, in terms of seriousness and exposure in an unknown part of the world," Singh said.
Those kinds of expeditions translated directly into Tyson's approach to the gear he made, most of which targeted the self-sufficient outdoor traveler. "Roland was inventing and reimagining pieces that no one else was thinking about," Singh said. "Back in the day, the gear industry was concentrated on all the big things, backpacks and sleeping bags and tents. No one was really thinking about what else is required to make your trips easier to manage. That meant focusing on lightweight, weather-protective essentials that made backcountry travel smoother, "whether you were touring or sailing or walking or going for expeditions in the Himalaya."
In those early years, Tyson also met someone who'd change the course of his business and his life: Penny Sanderson, a buyer for the retail arm of Australian Geographic. Her company was buying gear from Sea to Summit, so she traveled frequently from Sydney to Perth, and by 1993, she and Tyson were romantic partners and colleagues. "I was in everything and anything," she remembered. "We were so tiny, just three machinists and Roland's mom. I used to do the books, and I was really good at collecting debts as well." As the business grew, Tyson and Sanderson set aside several months every year to go sailing, trekking, overlanding, and cycling, always testing gear prototypes and tweaking designs as they went.
Over the past 30-plus years, Sea to Summit has grown into an international brand with a team of six designers and a variety of outdoor products. It still focuses on carefully designed accessories, such as drybags, compression sacks, and travel bags, but the company's scope has expanded to include kitchen gear, hammocks, sleeping pads, and sleeping bags, and—new for this season—ultralight tents. Tyson's products have garnered a slew of "best of" awards from outdoor publications like Outside, Backpacker, Gear Institute, and many more. He's come a long way from the teenager who used to experiment with DIY gear in his bedroom, but one thing hasn't changed: it all begins with his dual passions, great design and the great outdoors.
Trending on Outside Online