Outside Business Journal
Sponsor Content: Sea to Summit
Sea to Summit: Beginner's Luck, Pushing the Limits, and Expanding Expertise
Sea to Summit's new ultralight shelter series is shaking up the tent category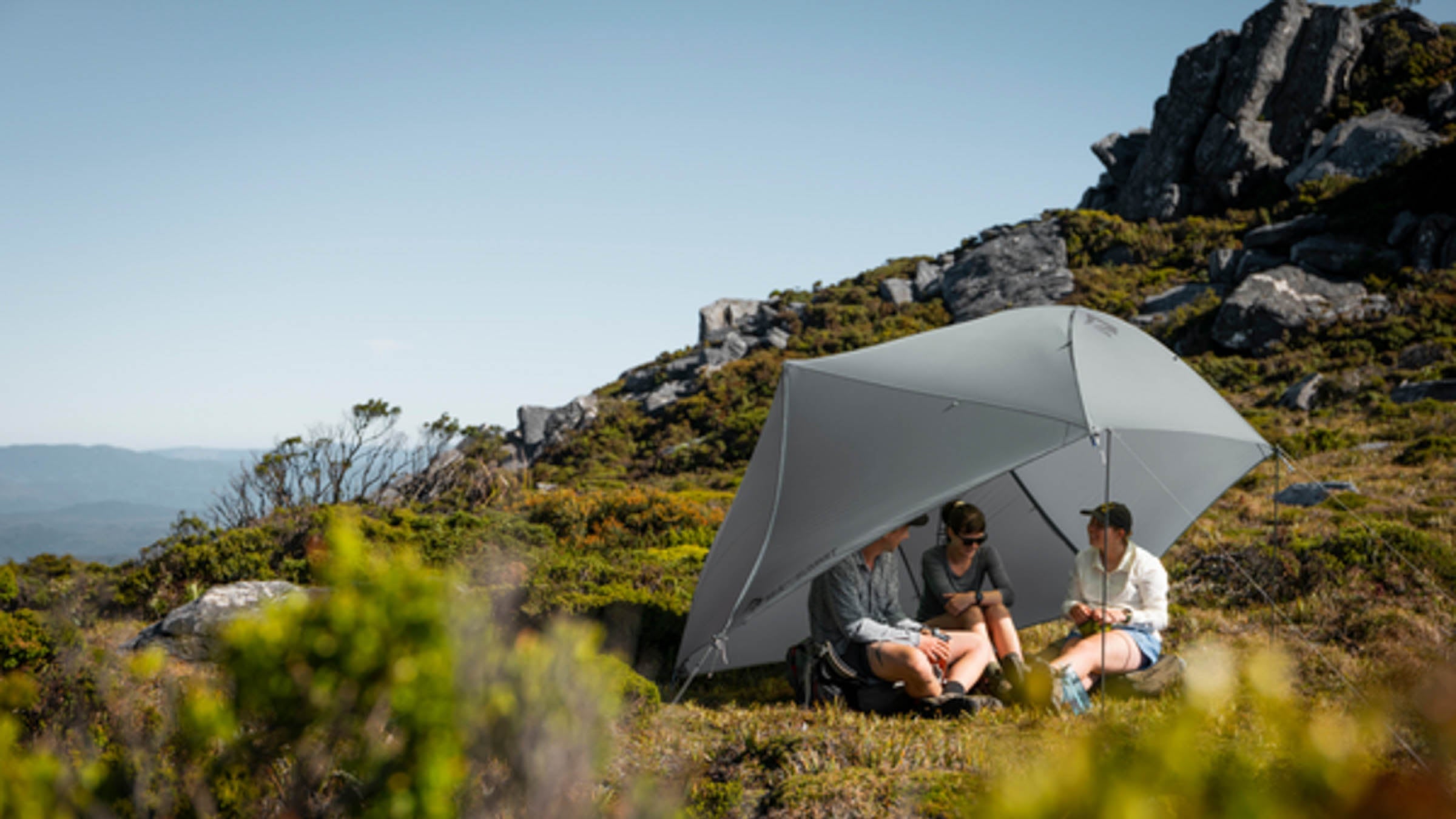 One of this season's most-lauded new tent lines comes from a company that doesn't do tents. Well, didn't do tents. Sea to Summit—best known for its sleeping bags, sleeping pads, and accessories like drybags and cookware—planted its flag solidly in the tent category with the ultralight Alto/Telos series this spring. The series, which includes eight iterations with options for freestanding and semi-freestanding designs and one- to three-person sizes, was the brand's longest and most expensive design project to date. Judging by the awards rolling in—the Telos TR2 won Outside's Gear of the Year 2021 and Backpacker's Editors' Choice Award 2021—that investment is paying off.
How—and why—did a brand that didn't make tents at all enter the market with such a splash? (For the record, Sea to Summit did briefly offer tents a decade ago before deciding to back out of the shelter game for a time.) It all came down to seeing an opportunity to improve what was currently on the market, according to company founder and co-director Roland Tyson. "You set up camp and it starts raining, so everyone is going to disappear into their tents," he said. "To be able to have multiple shelters set up and still be very social, playing cards or cooking—we started off with that goal. That's what inspired us to start doing tents." That desire turned into the series' signature "hangout mode," in which users can pitch the fly as a semi-open shelter from sun and rain.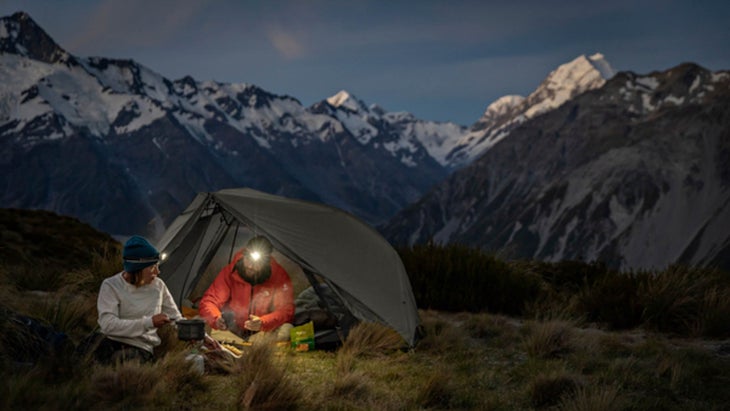 As Sea to Summit's designers dug into the ideation phase, the team "spent an amazing amount of time seeing what people didn't like about tents," Tyson said. Chief among the complaints: condensation, lack of ventilation, and the claustrophobic feel. Around this time, the brand struck up a conversation with Jake Lah, founder and head designer of pole company DAC. Lah (the "godfather of the tent poles industry," according to Tyson), known for his architectural design chops, had been developing a new pole configuration on his own. "He wanted to share it with someone he thought could do it justice," said Paramjeet "PJ" Singh, Sea to Summit's senior designer. The concept, called Tension Ridge, introduced V-shaped brow poles that let the designers tackle their major goals in a new way. Tension Ridge "is like the key that unlocked all these other features," said Penny Sanderson, company co-director.
For example: the new architecture allows for near-vertical tent walls and plenty of headroom. It also lets Sea to Summit place large vents much higher up than other models, greatly reducing condensation problems. And then there are the details. Singh said the team obsessed over "simple" things: "How do you attach your fly to your inner? Is it a single-handed operation? Will it break in five years? What if there's a rock there when you're staking out your tent—is the stake adjustable? When it's windy, do the metal zipper pulls keep knocking on your fly all through the night? What do you do when you unpack your tent and you have two or three stuff sacks? Can we use them somehow, make them into storage buckets inside the tent?" That attention to detail even extended into how the color of the fly affects the quality of light inside the tent in different weather conditions.
The Alto/Telos series could be just the beginning, Singh said. "Of course, when you're entering into a category, you can't just do everything. We had lots of further ideas, which are now simmering on the side." Sounds like Sea to Summit will have to get used to the idea of being a tent brand, too.