Outside Business Journal
Shrinking Pains: Black Diamond Equipment's Return to Its Roots Has Been a Bumpy Ride
After a turbulent period of restructuring, layoffs, an attempted sale, and a major manufacturing shift, Black Diamond Equipment is refocusing on its core market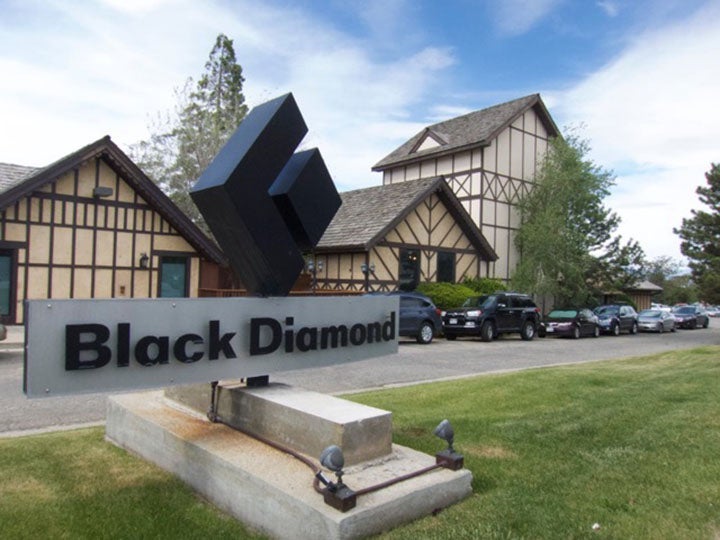 Heading out the door? Read this article on the new Outside+ app available now on iOS devices for members! Download the app.
Mark Ritchie, president of Black Diamond Equipment, has been doing some coloring lately.
There's a white coffee mug on the glass table in his office with a logo saying Black Diamond 2.0, in a reference to when the iconic American climbing and skiing brand sold shares to stock market investors as part of an expansion strategy in 2010.
Recently Ritchie took a red marker and drew a comma-shaped line on the bottom of the 2. Now, the cup says Black Diamond 3.0 to acknowledge a new phase in the company's history. Black Diamond has scaled back its ambitions to be a major player in outdoor apparel and is returning to a focus on its core customer base of climbers and backcountry skiers—even as its parent company, Black Diamond Inc. (BDI) looks to make an acquisition outside the outdoor industry. "We can achieve levels of growth without going into categories that take us out of our competencies," Ritchie said.
The move to re-focus on climbing comes as indoor rock gyms are making the sport more popular than ever. According to Climbing Business Journal, the number of gyms in the United States—currency around 400—will grow about 15 percent this year. And an Outdoor Foundation survey found that traditional climbing, including mountaineering, was one of the top ten fastest growing outdoor activities over a three-year period to 2014.
But returning to its roots hasn't been easy. In addition to cuts in its apparel line and layoffs, the company has brought back manufacturing to Salt Lake City from China, leading to recalls of several different products including more than a million carabiners in February and April. And Zeena Freeman, president of BDI for less than a year, departed before having the chance to take the CEO job as planned from longtime company leader Peter Metcalf, who has since retired from most of his duties at the company.
Manufacturing Issues
Black Diamond's headquarters consist of several buildings nestled at the foot of 9,026-foot Mt. Olympus in the Wasatch Range of northern Utah. The buildings, which have a Tudor style motif, used to be a shopping center before the company took them over in the 1980s.
Donning safety glasses and walking the factory floor where workers assemble cams and machines bend carabiners into shape, it's not hard to imagine this as the grown-up child of the legendary Yvon Chouinard shop, especially as the sparks fly from the machine punching out crampon teeth. Kasey Jarvis, director of design with Black Diamond Equipment, called it "the new garage of the Tin Shed" in a reference to the Ventura, California, workshop that ultimately spawned Chouinard Equipment, Patagonia, and Black Diamond.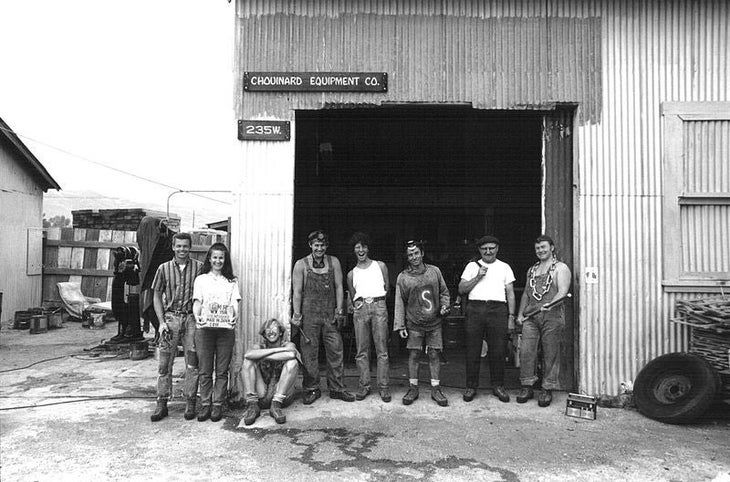 But moving manufacturing back here from China, prompted by rising labor costs there and a desire to house design and manufacturing under one roof, has not gone smoothly. The company rushed the process of packing equipment into containers, shipping them, setting them up, and making sure everything worked well, said Ritchie, whose previous duties during two decades at the company included responsibility for quality assurance.
That coincided with strong demand for Black Diamond's core climbing products. Additionally, the company changed its manufacturing line by altering packaging and anodization. As the company tried to bring in new employees to staff three shifts, it underestimated how difficult it would be to find the workers needed (given the Salt Lake City area's low unemployment) and to sufficiently train them to fully implement existing quality control, Ritchie said.
"We had a bit of a perfect storm," he added.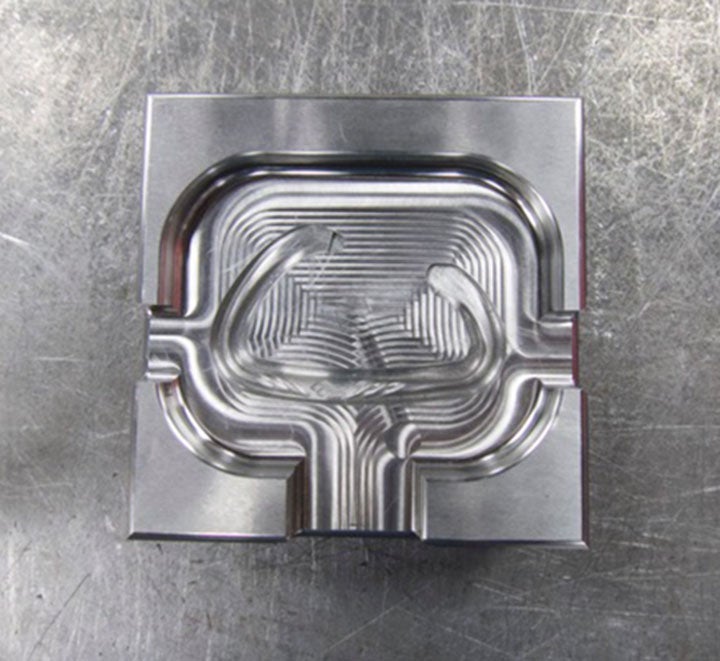 Ritchie emphasized very few parts made it though final quality control that weren't up to snuff. The company could have handled the problems through its warranty department, but decided to do the full recall because of safety for all users, including those who work at Black Diamond, as well as the company's reputation for quality, he said.
"This place agonized over what to do about all of this," he said.
While Ritchie does expect to lose some market share to competitors because of the manufacturing issues, he estimated Black Diamond will have caught up to normal levels of product availability by the end of July.
Sean Gavin and his wife Liz—who just last month used Black Diamond carabiners and crampons in an attempt on Denali's West Buttress route—have considered whether to continue buying the company's gear.
The husband recalled working on the sales floor and as an instructor at REI from 1999 to 2006, when he and his fellow employees had a joke that Black Diamond did their product testing on consumers because of the amount of recalls it issued. But he says he remains loyal to the brand because it's some of the best climbing gear out there, it lasts, it's easy to use, and the numbers of units affected in announced recalls seem pretty low.
"We wish we had a little more faith in the company, but at this point we have enough faith in our experience with their products to over look the incessant recalls," he said.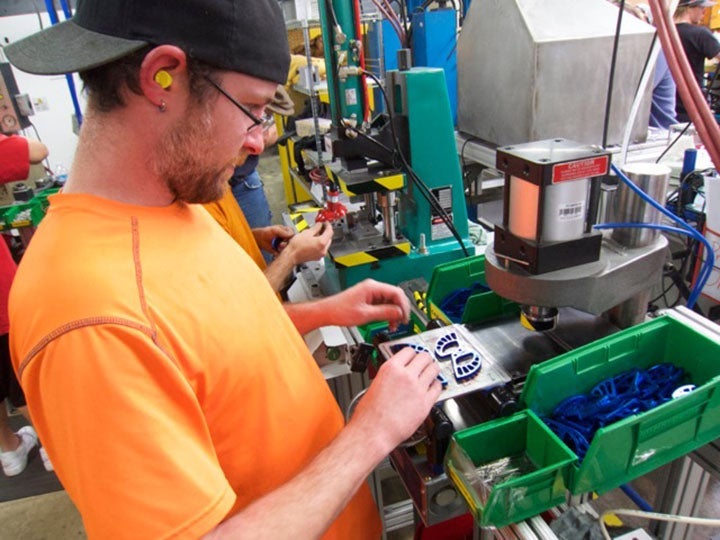 One of Black Diamond's larger customers, REI, seemed satisfied with the company's approach to the recent manufacturing issues.
"REI expects our vendors to take appropriate actions when product safety issues arise," an REI spokeswoman said in an email. "Black Diamond has acted quickly to cooperate with the CPSC (U.S. Consumer Product Safety Commission) and address the issues they have discovered."
Malcolm Daly, who founded and formerly owned Great Trango Holdings and now sells climbing gear at Neptune Mountaineering in Boulder, Colorado, said product recalls in the climbing industry aren't that uncommon, even from companies with reputations for high quality. He sees three or four recalls a year among all climbing brands the store sells, which basically run the gamut of industry brands out there. And during his nearly 19 years with Trango, the gear company had five product recalls.
Despite the Black Diamond recalls, Daly feels it remains a solid brand, and the company did the right thing by voluntarily recalling all the gear despite only a small number of defects found.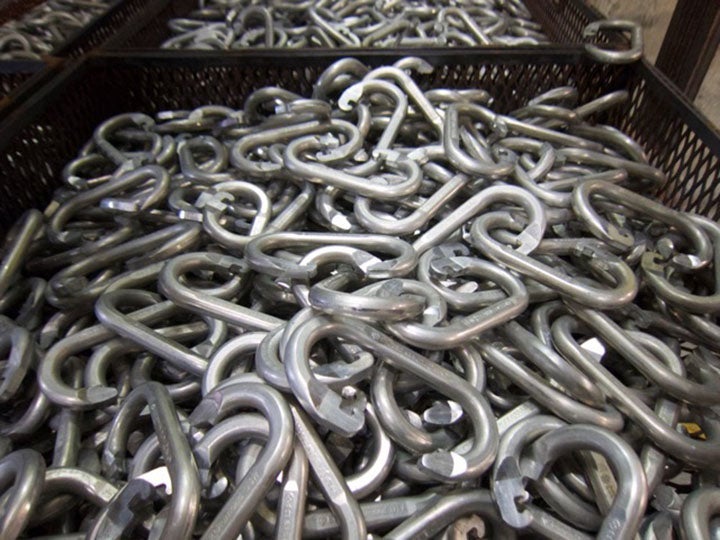 "They know the seriousness of this," he said.
New Corporate Direction
The Black Diamond story is really a tale of two companies—Black Diamond Equipment, the longtime innovator in climbing and skiing gear, and Black Diamond Inc. (BDI), the newer corporate entity designed to hold the Black Diamond brand and other brands.
In 2010, after two decades of being privately held, Black Diamond Equipment was acquired by Clarus Corp. along with Gregory Mountain Products, bringing both marquee brands under one publicly traded holding company. Clarus then changed its name to Black Diamond Inc.
In 2012, BDI bought PIEPS Holding, a snow safety equipment company, and Poc, a manufacturer of protective gear for action sports participants, as brands to go alongside Black Diamond Equipment and Gregory.
BDI sold Gregory for $84 million in 2014 because it saw the opportunity to get a good price for the brand, Ritchie said. Last year, it put Poc, as well as Black Diamond Equipment and Pieps, up for sale in two separate auction processes, said BDI chief financial officer Aaron Kuehne. It was only able to sell Poc. There was interest in Black Diamond Equipment and Pieps, but BDI wasn't able to reach an agreement on valuation for the two brands, he said.
The sales of Gregory and Poc cut the company's staff by around 85 employees, and around 30 more have been laid off amid other streamlining efforts, Kuehne said. Black Diamond's exit from manufacturing operations in China cost around 250 jobs in the Asian nation, he said. Black Diamond now has around 400 employees at its U.S. and European locations.
Now, the parent company plans to take capital from the sale of Gregory and Poc and make an investment outside of the outdoor industry, said Kuehne, who added that a specific acquisition target has not yet been identified. That new company will be alongside but separate from Black Diamond Equipment and Pieps, while the holding company will change its name to avoid confusion between the Black Diamond brand and the holding company.
The BDI strategy was to attempt to emulate the model of VF Corp, which is a lifestyle apparel, footwear, and accessory holding company that owns many brands including outdoor companies The North Face and Timberland, said executive chairman Warren Kanders. That way BDI could hold different brands but have efficiencies with the same back office platform, but the "management team led by Peter just wasn't capable of doing that."
Metcalf disagreed that the company was trying to model itself on VF Corp. and said he is "proud of all we achieved in the time I was the CEO/president" including the apparel launch, Gregory sale and the acquisitions and integrations of Poc and Pieps.
Black Diamond's leadership realized the company wasn't growing as it hoped and the apparel business was not doing as well as they would like, said Ritchie, who noted the brand wasn't well known outside of its niche and it would have taken years to get wider market recognition.
The company ended up dialing back its goals for ultimately creating a $250 million-revenue apparel business by 2020, with Kanders saying that initiative was overly ambitious.
So now, instead of leading with apparel, Kanders said Black Diamond Equipment has "gone full circle" by refocusing on leading with hard goods, including climbing and skiing gear. "This brings us back to where Black Diamond and Chouinard Equipment started, making things under one roof," he said.
While Black Diamond may well retain its status as a top brand, its parent company's share price has been faltering. As of Wednesday afternoon, its stock had fallen more than 56 percent over the past year. Kanders, who is the largest shareholder, says the company's announcement that it would explore the sale of its brands attracted a certain type of investor who then sold shares after that strategic alternatives search was concluded. He added that he believes BDI's shares are trading below what they are worth, but that the company is not too focused on its share price. "I'm comfortable with the value of the business," he said.
Mark Smith, consumer goods analyst with brokerage and investment bank Feltl and Company, said BDI is essentially back to square one, focusing on manufacturing. Black Diamond is a good brand, but there isn't a catalyst for large scale growth in the parent company's shares in the near future, with the exception of it making an acquisition, said Smith.
The company's stock price rising depends on it acquiring good assets instead of just relying on the growth of the Black Diamond brand, said Jim Duffy, sports and lifestyle brands analyst with Stifel Nicolaus, a brokerage and investment bank.
Management Changes
Amid the changes in company direction, BDI announced in August 2014 that it hired Freeman to replace Metcalf as president and, it was expected, to replace him as CEO in June 2015.
When Metcalf signed a three-year agreement tin 2010 to lead BDI when the company went public, he was already eyeing an exit that would allow him to spend more time doing things he enjoys. "I wanted to climb more," Metcalf said.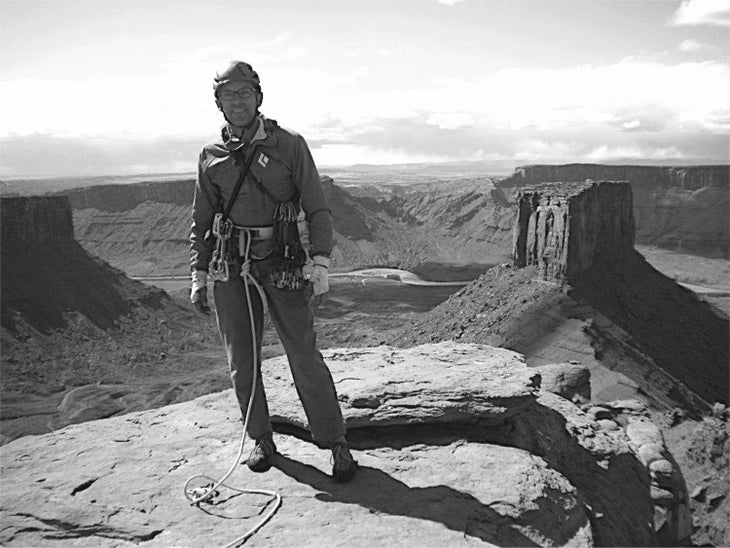 At the end of that three years, Metcalf said he told Kanders and executive vice chairman Robert Schiller "that I was ready to move on and we needed to get serious about finding my replacement." But that process went slowly, and the board asked him to stay on as CEO until the strategic alternatives search was concluded, he said. "At the time I departed I was more than ready, as it was nearly 18 months past when I had planned to depart," he said.
Kanders acknowledged that Metcalf had other goals when he says "it was the right time" for him to go. But he also says that Black Diamond's growth from revenues around $10 million to a $150 million company requires a different type of management skills.
However, the company's planned replacement for Metcalf didn't work out. Even though Freeman had experience with segments of large multinational companies including Sony and Aditya Birla Group, "her experience was not broad enough to manage our overall business," Kanders said. According to Metcalf, Freeman didn't have experience with the action sports Black Diamond specializes in. Freeman declined to comment about her departure from the company.
Metcalf said the current management team at Black Diamond, with whom he worked for more than two decades, won't take the company in the wrong direction. But he added that it is still dealing with the scale of the strategy shifts and the speed with which the manufacturing changes were implemented.
Growing a business while staying true to its roots is a challenge, especially in the outdoor industry, where companies have to adjust to a constantly changing customer base or risk losing business, Metcalf said. But at the same time they have to be wary of innovating themselves out of their main market, he added.
Despite BDIs plans to go outside the outdoor industry, Ritchie isn't worried about the parent company diluting Black Diamond Equipment's identity because it will remain its own brand.
Black Diamond Equipment's employees are aware that the climbing and skiing gear they make are niche, low volume products, Jarvis said. So if the parent company's ventures can protect and stabilize the brand's core products, then he's all for it.
If not, "we would all freak out."