Outside Business Journal
Solo Brands—Owner of Solo Stove, ORU Kayak, and More—Announces IPO
Only incorporated since June and currently PE-backed, the platform is already preparing to go public as it looks to leverage the success of its four outdoor brands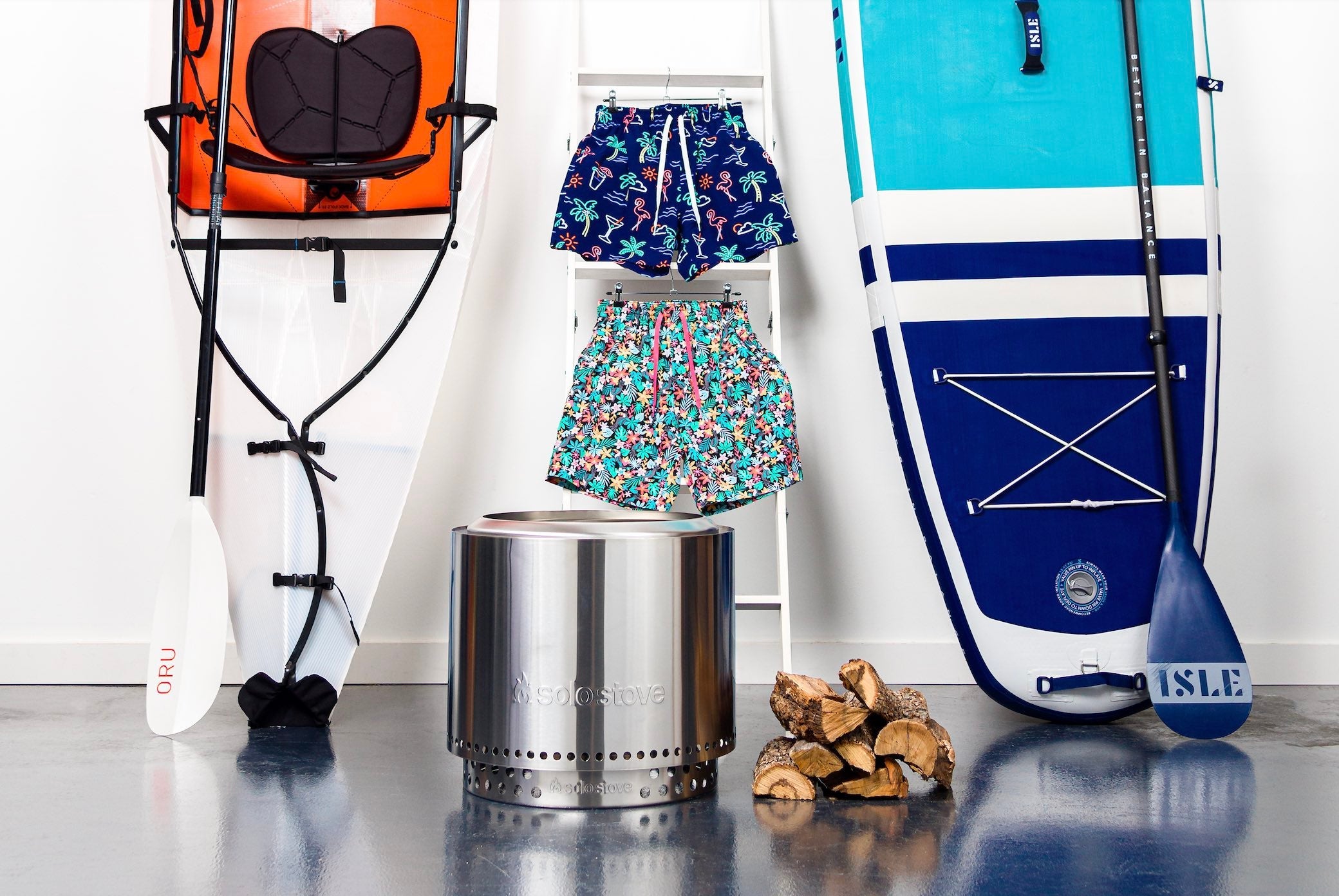 Heading out the door? Read this article on the new Outside+ app available now on iOS devices for members! Download the app.
After just a few months as a standalone outdoor platform backed by private equity, Solo Brands Inc. is already planning to go public.
The Southlake, Texas-based holding company this week filed a Form S-1 registration statement with the Securities and Exchange Commission to launch an initial public offering. Solo didn't specify the number of shares it plans to offer nor a price range for the offering, but the filing afforded a deeper look into the recently formed business and its aspirations.
In early September, Solo Brands announced the formation of the holding company following a trio of bolt-on acquisitions by its platform asset, Solo Stove. That brand's acquisition of men's outdoor apparel brand Chubbies Shorts, which closed September 2, followed Solo's May acquisition of Oru Kayak and its August acquisition of paddleboard maker Isle.
The result of the buying spree was a new outdoor platform called Solo Brands, which was formally incorporated on June 23 with the four businesses working together under the majority ownership of Boston-based Summit Partners.
John Merris, who became CEO of Solo Brands in addition to brand president of Solo Stove, explains in an interview with Outside Business Journal that it made perfect business sense for this quartet of customer-obsessed, digitally native brands to unite under a single platform.
"We just started leaning in hard on everything that these brands collectively could bring together and we started envisioning our customers in Chubbies gear feeling great about themselves, or out on the water on an Isle paddleboard, or in an Oru Kayak, or sitting around their Solo Stoves at camp," Merris said a month ago. "It just started all feeling right, and we thought, 'These brands are in our wheelhouse, and maybe we're thinking about something even bigger than we initially thought.' And the idea of Solo Brands was born."
Merris said at the time that being PE-backed was advantageous in part because Solo's owner, Summit Partners, lived the same ideals as the brands.
"Our whole brand mantra at Solo Brands and Solo Stove has been around 'create good,' and that's what we've leaned into and from the beginning. That's what we continue to lean into," Merris said. "It's important, in my role, to make sure that we're partnered with the right sponsors and with the right backers that have that same mentality and that same commitment of creating good. Fortunately, we found that in Summit."
Now, Solo Brands will have a different mindset as it looks to snare a much wider base of investors in addition to Summit, which will remain an investor along with other pre-IPO holders.
In the SEC filing, the brand identified the chief way it plans to capture share in the outdoor marketplace: by continuing to differentiate as a "leading digitally native DTC lifestyle disruptor."
"Our DTC model enables us to communicate directly with our customers, which provides real-time customer insights, control of pricing and brand messaging, and helps cultivate a loyal following," the registration form stated. "This focus on DTC goes hand-in-hand with our data-driven sales and marketing engine that leverages the power of consumer information, including intent trends, purchasing history, and direct contact via email and text messaging. Our expertise with data and our expansive digital infrastructure position us as an agile, fast-moving leader in the DTC lifestyle marketplace."
Solo Brands also touted such strengths as product excellence, passionate connection with consumers, scalable infrastructure, and an experienced and culture-driven leadership team. 
The company then outlined growth strategies for what will soon be a publicly traded corporation, such as increasing brand awareness, further product innovation, channel expansion, international growth, and additional acquisitions.
Solo Brands is unable to comment on the IPO process, but the form provided some other nuggets. For example, it's now public that Solo paid $129.5 million for Chubbies, $25.4 million for Oru Kayak, and $24.8 million for Isle—amounts that Merris didn't disclose at the time.
Solo Brands also listed individual brand net sales for each of its currently owned brands in fiscal year 2020—$133 million for Solo Stove, $44 million for Chubbies, $21 million for Isle, and $12 million for Oru. Net sales for Chubbies, Isle, and Oru were generated before Solo Brands' acquired each asset.
The growth for each brand has been impressive amid the surge in outdoor product demand. For the six months ended June 30, Solo Stoves posted sales of $152 million, Chubbies posted sales of $50 million, ISLE posted sales of $12 million, and Oru posted sales of $11 million.
Trending on Outside Online