Outside Business Journal
Walmart and Moosejaw Launch Two New Mid-Market Brands
Allforth and Lithic will cater to customers who need guidance breaking into outdoor recreation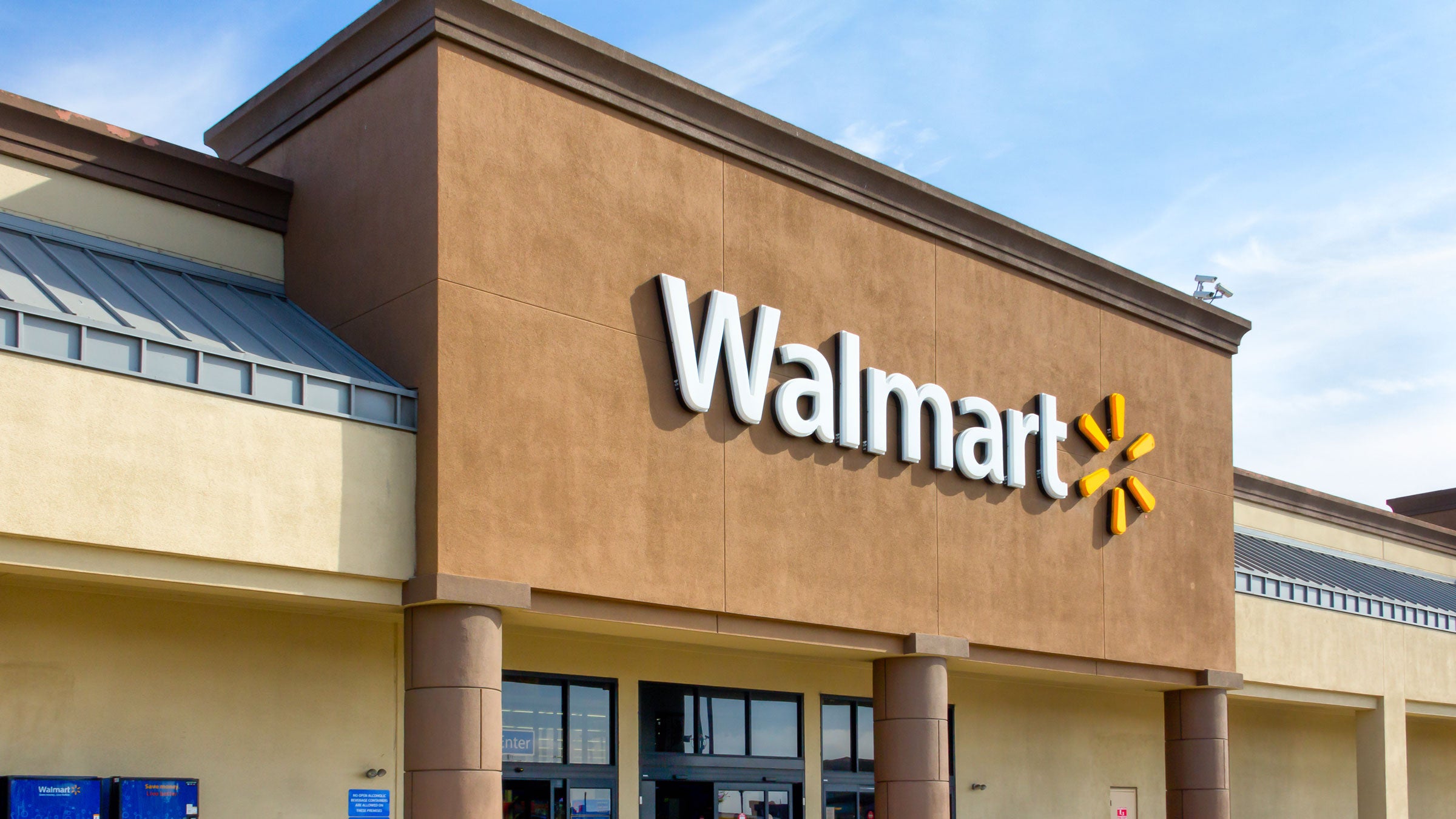 Wolterk/iStock(Photo)
Heading out the door? Read this article on the new Outside+ app available now on iOS devices for members! Download the app.
Walmart made big news in the outdoor industry three years ago when it snapped up the cult-favorite specialty gear chain Moosejaw for $51 million. Back then, speculation abounded as to what the world's largest retailer (largest at the time; Amazon nabbed the title last spring) was planning. A year later, in August 2018, industry prognosticators and head scratchers alike got their answer when Walmart launched its infamous Premium Outdoor Store on Walmart.com, a collection of specialty gear handpicked by the experts at Moosejaw and sold at full price. The move involved no foul play—no deep discounts, no imitation products—but the Premium Store fell apart in spectacular fashion anyway, swiftly and unexpectedly, after Black Diamond demanded its products be taken down and a parade of other brands followed suit.
Everyone wondered what exactly had happened. The answer apparently had to do, in a complicated way, with brand identity and perhaps an aversion to the Walmart name, though some were quicker to call it elitism. The saga went down as an interesting, if brief, chapter in the annals of the outdoor industry.
Now, two years later, Walmart and Moosejaw are making another play—from a different angle. The companies announced today the release of two new product lines, Lithic and Allforth, to be sold on Walmart.com, Moosejaw.com, in Moosejaw stores, and in 50 Walmart pilot stores. The lines will offer "enthusiast-grade" products for customers who are, as the companies outlined in a release, "not traditionally exposed to performance backpacking and hiking products."
It's an interesting idea. "The average sleeping bag sold on Walmart.com is $23. On Moosejaw.com it's $181. That's a pretty big step for people to take—especially those new to the outdoors," Moosejaw CEO Eoin Comerford wrote in a letter to industry colleagues, titled "Diversifying the Outdoor Pie," this week. "Both lines are designed to draw new participants into the fun, community, and health benefits of hiking and backpacking." The Walmart/Moosejaw decision makers seem finally to have understood that their best bet for selling specialty gear isn't to bring diehard outdoor customers to Walmart, it's the reverse: bringing diehard Walmart customers to the outdoors in a gradual, stepwise fashion.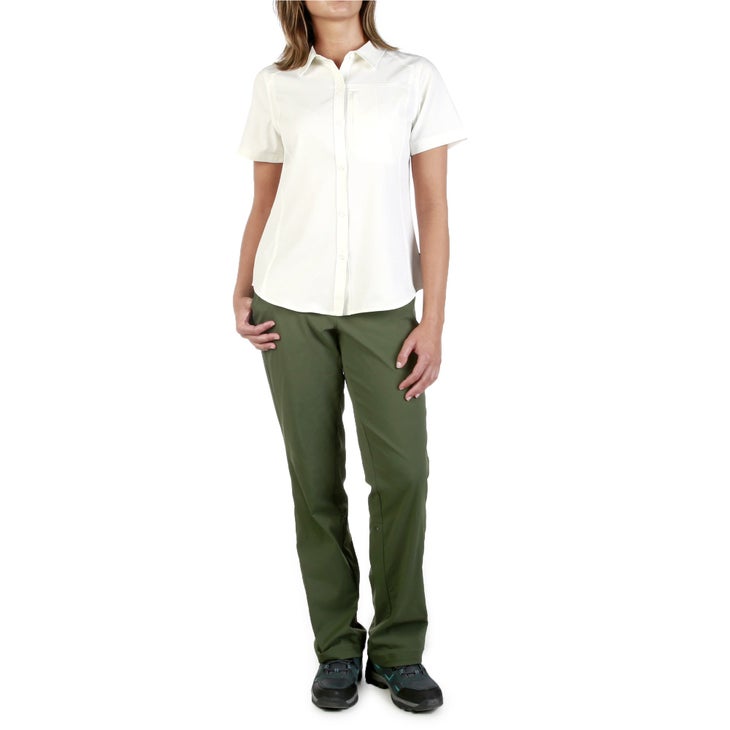 The Allforth apparel line will features 15 "backpacking-friendly styles," including pants, shorts, T-shirts, and shirts designed with performance fabrics.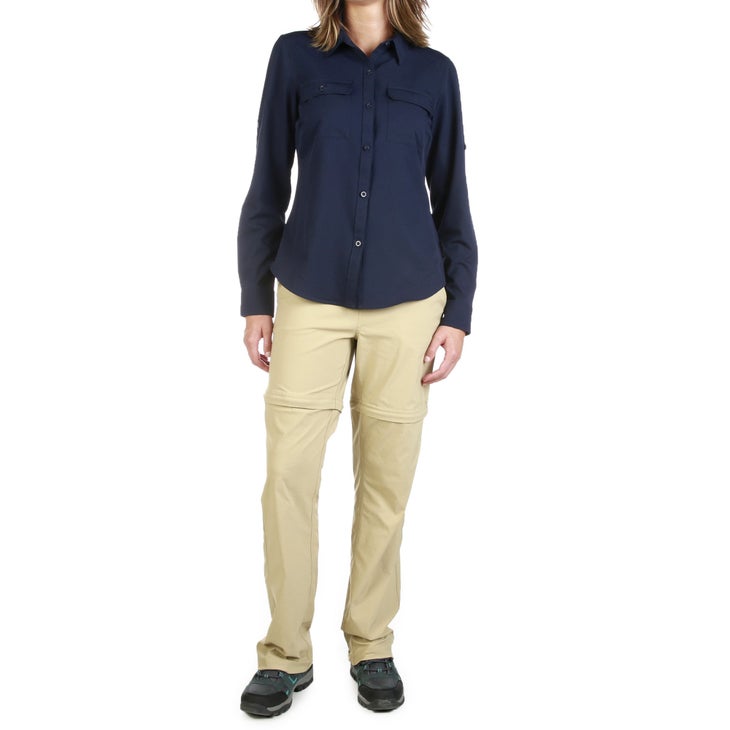 Technology incorporated into the clothing will include two-way stretch, zip-off pant legs, breathable and water-wicking fabrics, and vented shirts.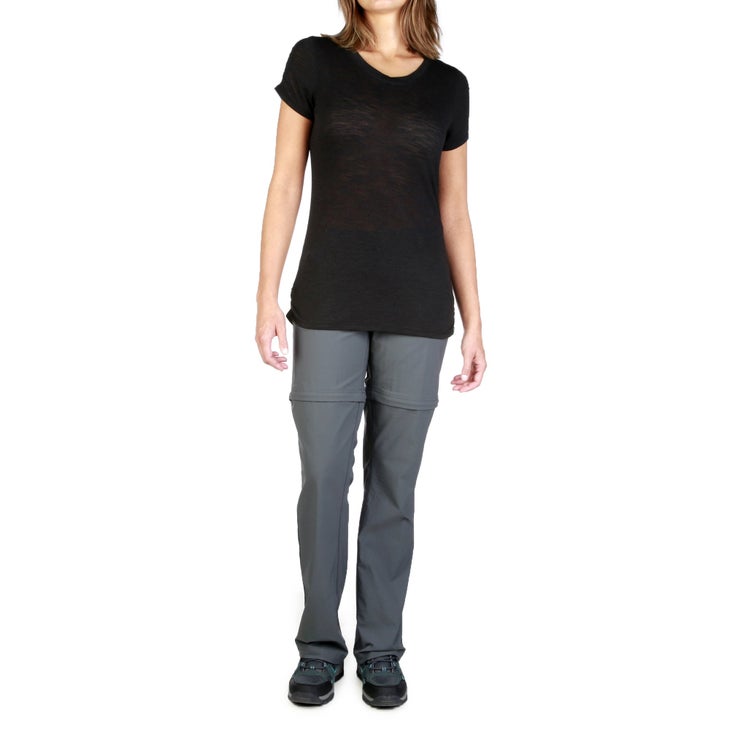 Men's sizes will run S to 3XL and women's sizes XS to XXL with prices from $12.95 to $39.95.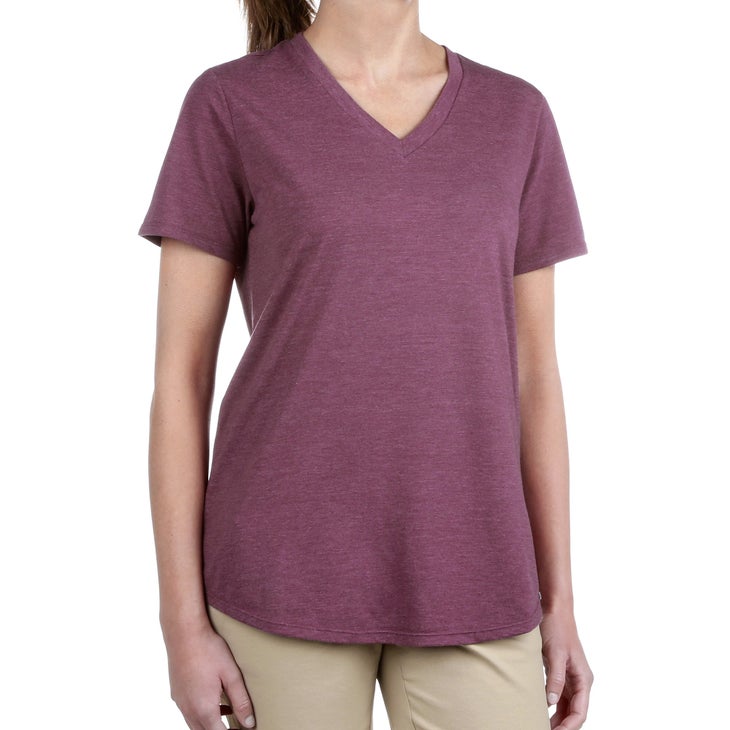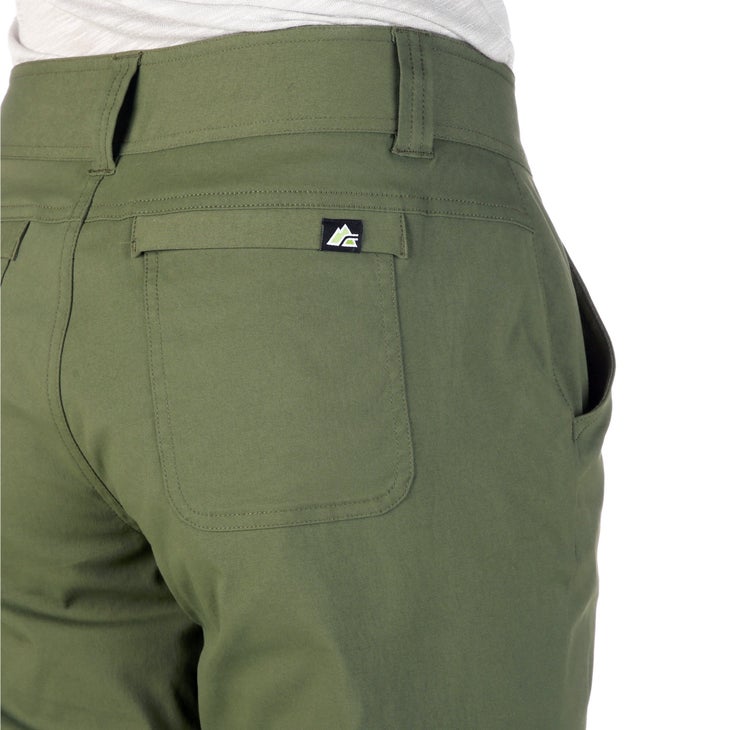 Sales strategy aside, it's certainly a noble goal from an inclusivity standpoint. "We have to address the key barriers that stand in the way of more inclusive backpacking participation—price, intimidation, and exposure," Comerford wrote in his letter. "Walmart and Moosejaw are directly addressing these barriers…with very approachable pricing…and easily understood product descriptions." The products will also be available in extended sizes, a DEI barrier some brands have conspicuously struggled with.
The lines will cover both apparel and gear, with Allforth offering the former and Lithic the latter. According to a press release, Lithic gear includes "lightweight tents, down and synthetic sleeping bags, all-in-one stoves and cook sets, and technical day-packs and multi-day backpacking packs" with prices from $24.96 to $148. Allforth clothing features "15 backpacking-friendly styles, including pants, shorts, T-shirts, and shirts designed with performance fabrics, technologies, and features [such as] two-way stretch, zip-off pant legs, breathable and water-wicking fabrics, and vented shirts." Men's sizes run S to 3XL and women's sizes XS to XXL with prices from $14.95 to $34.95.
Early Testing and Feedback
Backpacker magazine editorial director Shannon Davis says his experience with the products, though limited to casual personal testing, left a positive impression.
"When I first saw the gear, my thought was, 'This is insanely cheap, at least for the perceived quality,'" he said. "The stove I saw looked like any high-quality MSR or Snow Peak stove. The backpack I got, a 65-liter model, feels very feature-rich with adjustability and access points and expandable storage. The gear seems to be trying harder than some other entry-level gear. It seems like it's adding something to the conversation."
Tracy Ross, a regular contributor to Outside Business Journal and The Voice, had the chance to try out a Lithic tent. Her impression was also favorable.
"From first glance, [the tent] has a more sophisticated design than I'd expected, is lighter than I'd expected, and has more cool features than I'd expected," she said. "The setup reminds me of a high-end tent with one pole doing the work of more, creating a solid frame for the main compartment and two vestibules. It weighs 6.4 pounds, which sits right in the range of two-person tents I'd take backpacking. It also has a custom footprint, which you don't find with many—or any—backpacking tents these days. The zippers are great. The rainfly stakes out tight. It's roomy and well ventilated. My slightly outdoor-snobby 18 year old just asked if he could take it on a trip to the Sierras."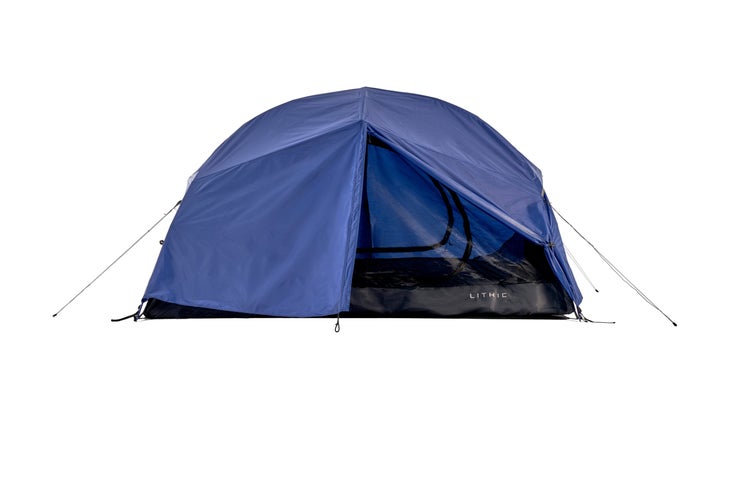 The Lithic line includes lightweight tents, down and synthetic sleeping bags, all-in-one stoves and cook sets, technical day packs, and multi-day backpacking packs.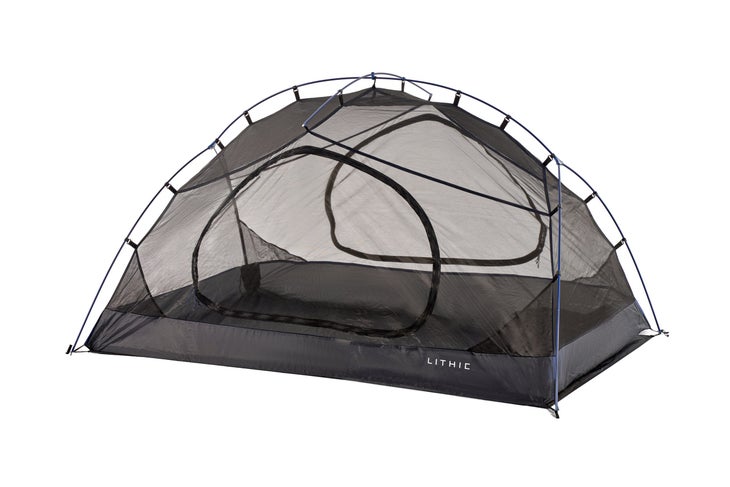 Prices in the line range from $24.96 to $148. "Similarly featured backpacking and hiking gear and clothing typically costs 50 to 100 percent more," according to Walmart.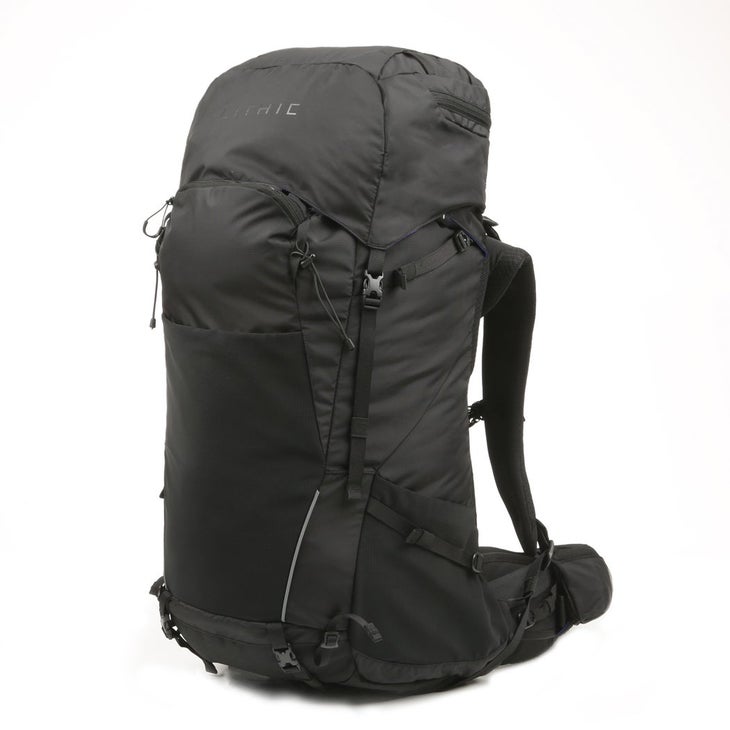 Lithic gear is designed by the experts at Moosejaw, "experienced outdoor enthusiasts who can leverage the strength of the Walmart supply chain to provide its customers access to outdoor brands at affordable prices."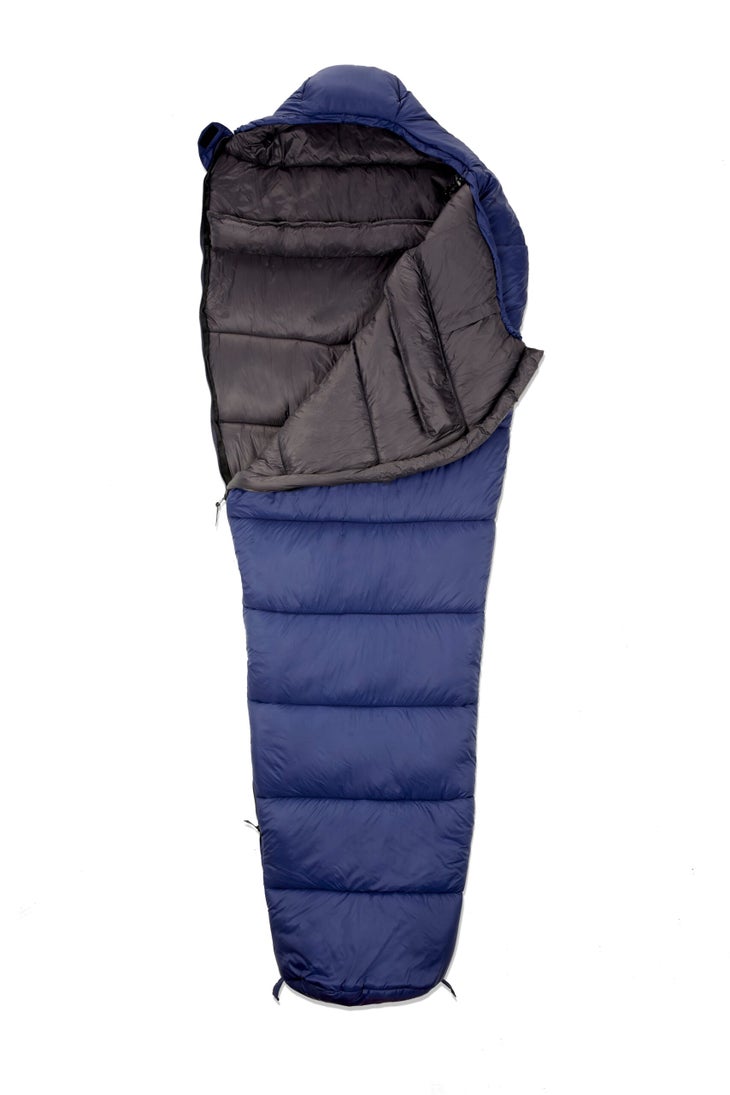 The gear will be sold on Walmart.com, Moosejaw.com, in Moosejaw stores, and in 50 Walmart pilot stores.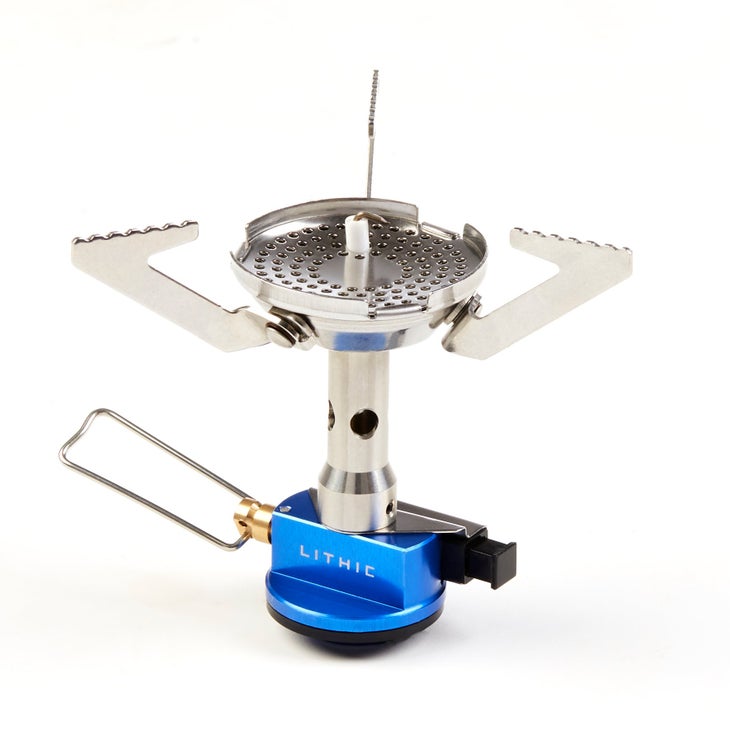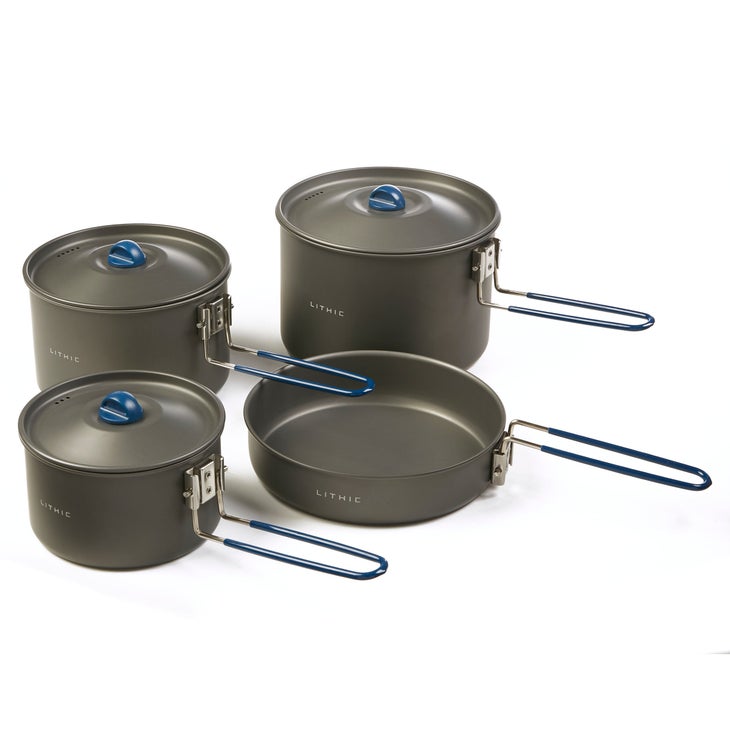 Rich Hill, president of Grassroots Outdoor Alliance, says he's rooting for the success of the new lines on the basis of inclusion, if nothing else.
"As specialty retailers, of course we support any attempt to introduce people to the outdoors, and this new Walmart initiative seems like an honest attempt to give people an inexpensive, first experience," he said.
He's less sure, though, about the quality of the gear itself. "It's hard to make usable, cheap gear. I'm sure Walmart has done an admirable job on these entry-level programs. I like to call this category of product 'one and done.' You might have a decent experience, but it will be obvious that there are other products out there that are far superior."
He also notes that, when it comes to production, Walmart's labor and environmental practices aren't setting any ethics records. "Please don't ask about working conditions of their factories, use of sustainable materials, or long term durability," he said.
On the apparel side, former Outside Business Journal editor Amelia Arvesen tested a couple of shirts this spring, a technical tee and a button-up, with agreeable results. The $13 T-shirt, she says, held up as well as similar products in the market going for $50 or more.
"My takeaway so far is that this gear will be excellent for newbies as well as budget-conscious seasoned hikers of all sizes," she said. "It's just what the industry needs to introduce people to these activities. Even though it's made of slightly heavier materials, it's just technical enough and extremely affordable. And it's especially amazing that they're coming out of the gate with extended sizing and inclusive marketing photos so everyone feels included in the outdoors."
Obviously, more extensive testing is needed to determine the quality of the lines' products beyond first impressions, but for now, things look promising. At the very least, Lithic and Allforth's performance in Walmart and Moosejaw stores will be fascinating to watch, and might just outline a new way the industry finds, attracts, and cultivates customers.
"Walmart and Moosejaw's introduction of Lithic and Allforth is not about taking a sliver of the current outdoor industry pie—it's about growing the pie for everyone in the industry. As these new backpackers, hikers, and climbers grow to love the outdoors, they will add more gear and graduate to more specialty products," Comerford's letter concludes.
It's a nice sentiment and, on its surface, a solid plan. Whether it works, time will tell.
Lead Photo: Wolterk/iStock
Trending on Outside Online