Outside Business Journal
Bob Gore, Inventor of Gore-Tex, Is Dead at 83
Over the course of half a century, industry legend Bob Gore built a multi-billion-dollar company known for its innovation and democratic treatment of employees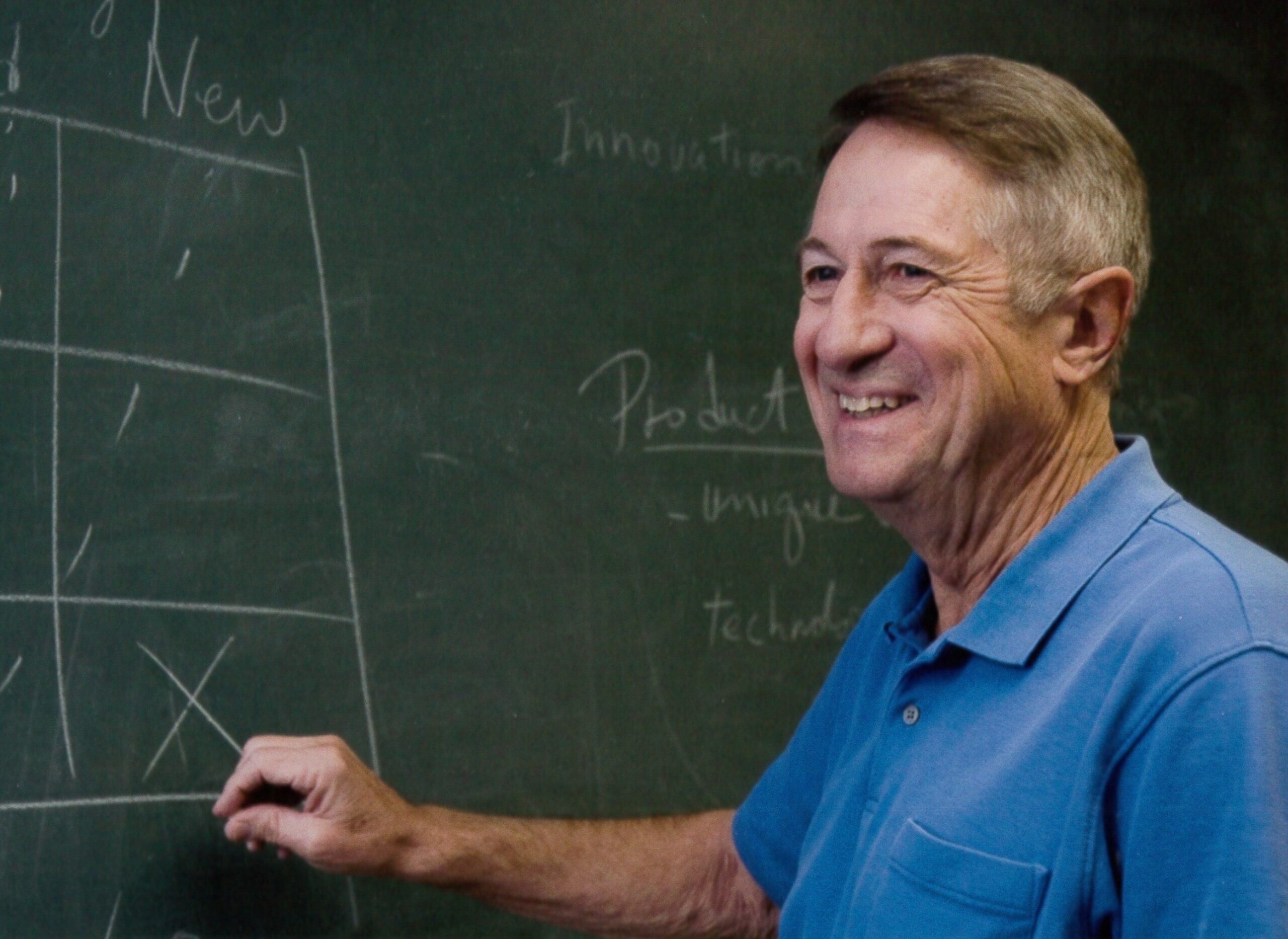 Heading out the door? Read this article on the new Outside+ app available now on iOS devices for members! Download the app.
Robert W. "Bob" Gore, the inventor of Gore-Tex and longtime CEO of W.L. Gore & Associates, passed away at his home in Earleville, Maryland, on September 17. The cause of death was not disclosed. He was 83.
Born on April 15, 1937, in Salt Lake City, Gore's life was defined by innovation. A graduate of the University of Delaware with a PhD in chemical engineering from the University of Minnesota, Gore received his first patent in 1959 for the invention of a ribbon cable used in computing technology.
Ten years later, as an employee at his parents' company W.L. Gore & Associates, he stumbled upon a discovery that would change his life, the outdoor industry, and the world.
A Groundbreaking Invention
In October 1969, Gore was experimenting with the polymer called polytetrafluoroethylene, or PTFE. Known mainly for its use in Teflon, PTFE caught Gore's eye in the late 60s when he hypothesized that it could be used to create plumber's tape cheaply and efficiently.
While experimenting in his lab, Gore found that sudden, forceful expansion of the material could stretch its molecular structure by 800 to 1,000 percent, resulting in a new substance that contained a matrix of tiny pores—about 9 billion per square inch—that allowed air, but not water, to pass through.
Gore dubbed the invention "expanded polytetrafluoroethylene," or ePTFE. The world would later know it as Gore-Tex.
The material became the marquee product of W.L. Gore & Associates, which started licensing it to manufacturers in 1976. The first Gore-Tex fabrics were leveraged on a relatively small scale—in raincoats and tents—but later the iconic material would be adapted for use in countless products across the outdoor, medical, defense, and aerospace industries.
A Force in the Industry
In 1976, the same year Gore-Tex first became commercially available, Gore took over for his father as head of the family company. He brought to the business a rigorous focus on innovation, as well as a deep concern for employee empowerment.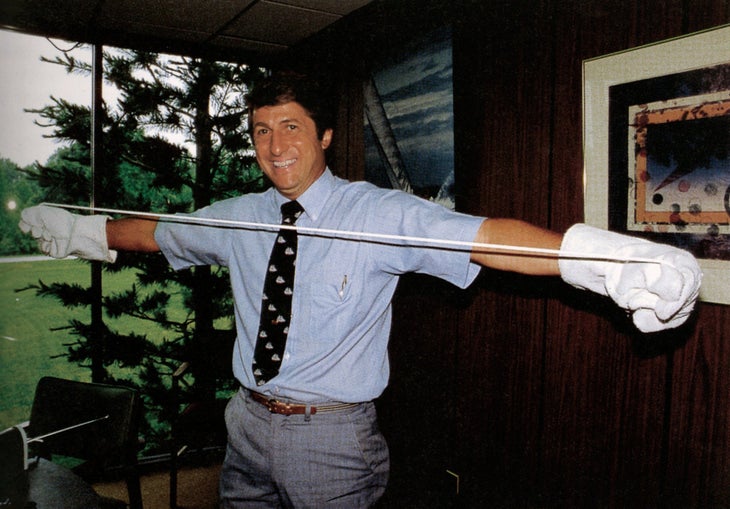 "Bob appreciated that innovation can arise from many different places if entrepreneurial spirit is encouraged and fostered," said current Gore CEO Jason Field in a release announcing Gore's passing. "Innovation as activity, doing things with your hands, experimenting, testing and observing, was instilled in our enterprise consistently and productively throughout Bob's tenure as both president and chairman."
Building upon the operational structure established by his parents, Gore grew the company by limiting all facilities to a maximum of about 200 employees, which he called "plants." Most employees were given the title of "associate." Many big decisions at the company were made democratically.
Gore's incredible powers of invention and intuitive sense for business led to explosive growth in the business over the course of more than 50 years. Today, W.L. Gore & Associates does $3.8 billion in annual sales and employs more than 11,000 people across the globe. Gore himself ran the company until 2000, and continued to serve as chairman of the board until 2018.
Legacy
Gore earned nine patents over the course of his life, and was inducted into both the National Academy of Engineering and the National Inventors Hall of Fame. He was awarded the Society of Plastics Engineers John W. Hyatt Award for benefits to society through the use of plastics, as well as the Perkin Medal for innovation in applied chemistry resulting in commercial development. He was a member of the American Chemical Society and a trustee of the University of Delaware Research Foundation.
News of Gore's passing was met with widespread sadness and an outpouring of gratitude for his contributions to the world.
"Dad played many roles within Gore: scientist, engineer, businessman, president, chairman of the board, and mentor," said Scott Gore, his eldest son and an associate at the company. "He eschewed titles and although he held a doctoral degree in chemical engineering, he always insisted that people address him as 'Bob.' Mostly, Dad thought of himself as an associate, and wanted to be part of an enterprise that improved the human condition through products such as medical and pollution-control devices. He greatly admired and always credited the work of thousands of fellow associates for building Gore into the company it is today. His family, friends, and fellow associates will miss him dearly for his love, devotion, dedication, and sincere interest in their wellbeing."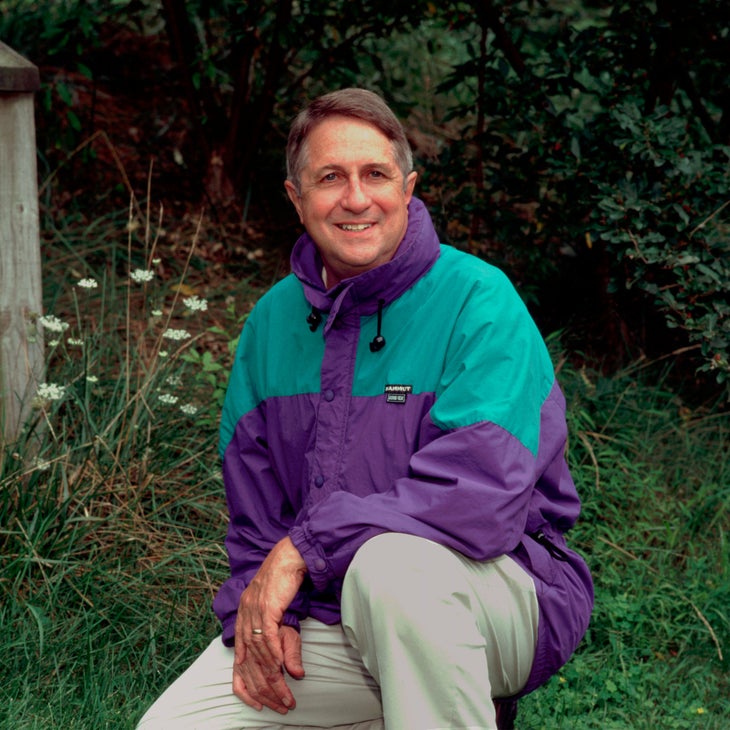 "Bob's curiosity and determination were key to his success, and the success of our enterprise and the Gore-Tex brand," said Paul Canatella, technical leader of the company's fabrics division. "He had a profound ability to ask deep and insightful questions on many topics from technical performance to customer relationships to brand and marketing. Sometimes in the moment it wasn't comfortable being the associate on the receiving end of those questions, but once you stepped back, you realized there were really good insights and learnings to take away from his questions."
"Bob left a lasting impact on our enterprise and me specifically," said Jacques Rene, fabrics division leader at Gore. "One of the strongest lessons Bob left me was the power of a product concept. There was nothing like Bob challenging your product concept in order to have a clear statement of what difference your product could make. Having an entire team focused on one clear mission to solve a challenging problem was so empowering. I will forever remember his teachings."