Outside Business Journal
Sponsor Content: Nikwax
How a Teenager Invented a Solution for Wet Feet
When a Brit named Nick cooked up an environmentally-friendly wax for his boots, he had no idea he was building a company that would help legions of hikers stay dry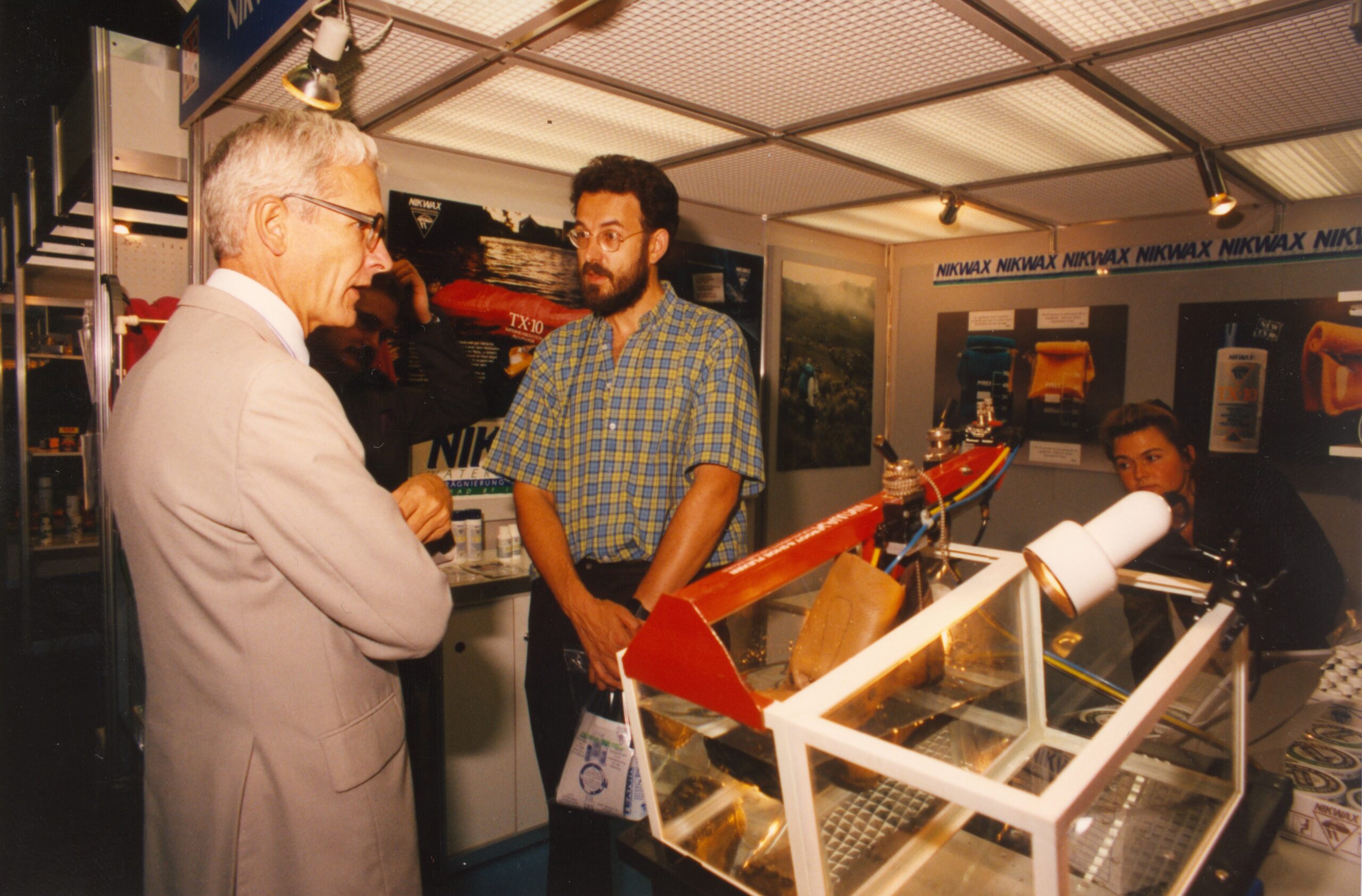 In college, Nick Brown had no clue all of the tinkering and experimenting with chemicals and open flames he'd been doing in his small North London flat would eventually lead to an industry-disrupting business founded on environmental morals. Back then, he was just a guy who loved walking.
He also happened to be a person who took matters into his own hands. As young as ten years old, Brown would spend his school holidays hiking around Scotland, just a few hundred miles north of his home in Kent, England—a place that was, at times, even more grey and rainy than his home in the U.K. The only problem he faced while wandering the green hills, seaside cliffs, and rocky summits was that his socks kept getting wet. What he needed, he realized, was something he could apply to his hiking boots that would keep them reliably waterproof, but not soften the leather or diminish the quality of ankle support.
When he couldn't find such a product anywhere, Brown sat down at the kitchen table and invented it himself. The year was 1977 and environmentally-friendly business practices were barely even concepts; it would be nearly two decades before the words "carbon neutral" would even enter companies' vernacular. "All Brown knew was, from the get-go, he wanted to do things in a fairly principled way," he told UK Climbing at last year's OutDoor show in Germany after Nikwax won its first of two coveted product design OutDoor Industry Awards.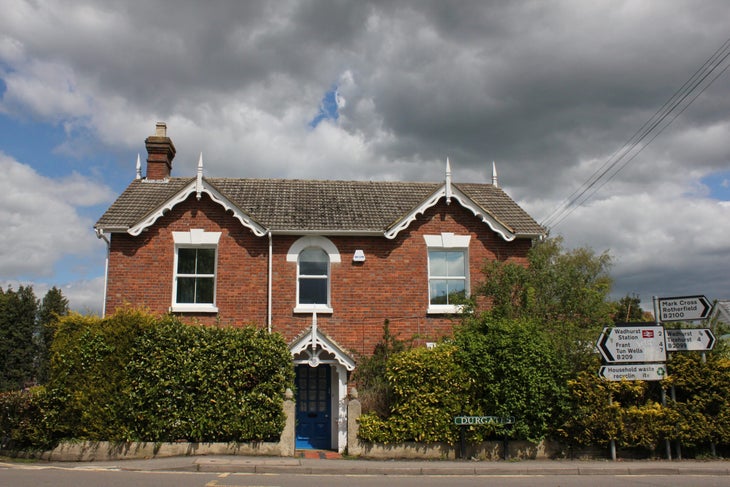 The "Laurels" building is where the Nikwax team now leads their video conferencing.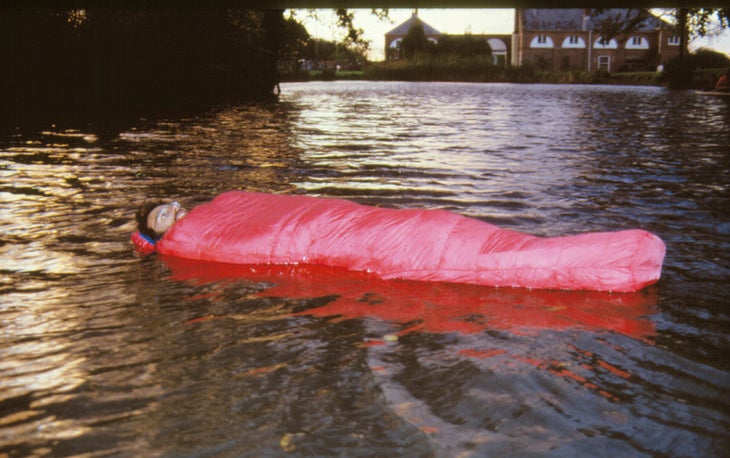 On a dare, Nick Brown proves the effectiveness of his waterproofing in a local pond.
Nick Brown's First Patent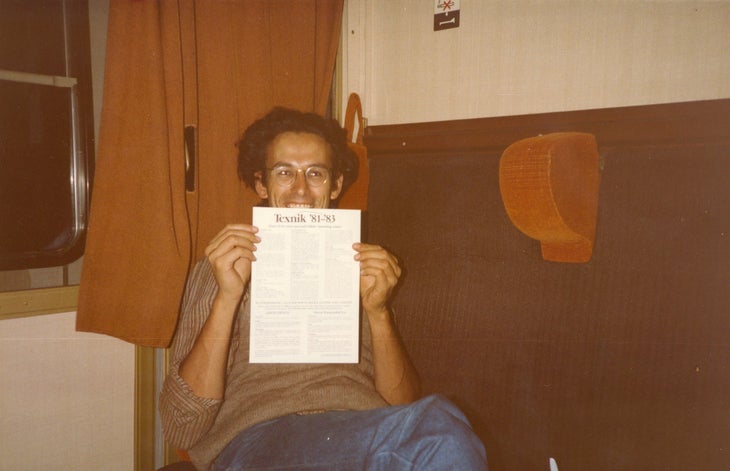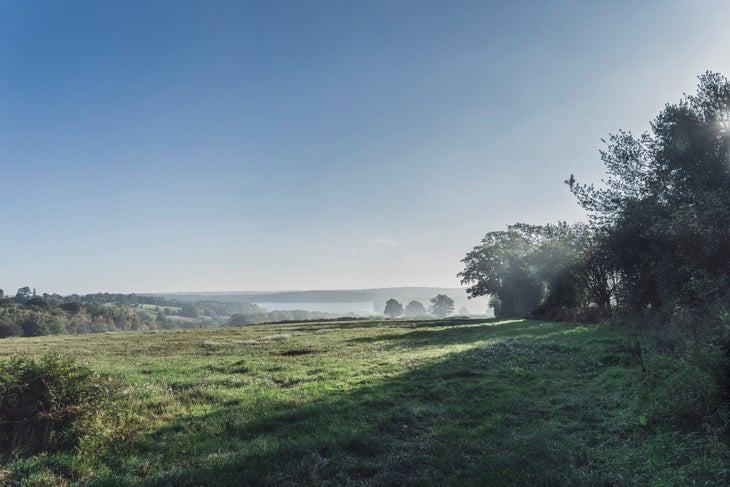 The pastoral beauty of the Nikwax Headquarters in south England.
Nick's Wax Set a New Standard
Almost all of the other waterproofing products in Brown's youth were made from concoctions that included petroleum, animal fats, or beeswax. Nick saw the opportunity to create something different. So instead, he ran back and forth between the local hardware store and his home, mixing organically derived chemicals and paraffin waxes together in saucepans, fiddling and fine-tuning along the way. By the time Brown was 22, he'd dialed the wax's perfect ratios—now a heavily guarded secret. He'd also started his business. As a budding outdoor entrepreneur, he believed that business had a responsibility to the environment. When he officially launched Nikwax, he made environmental protection a business objective and a brand value. "From day one, he set out to create a company with a commitment to the environment," said Heidi Allen, a ten-year Nikwax alum and the current vice president of marketing.
In London, Brown packaged his concoction—which he dubbed "Nikwax"—into little tins he silkscreened by hand, loaded them into a "purloined shopping cart," and delivered them to outdoor gear shops, said Allen.
The wax was a huge success with outdoor retailers. As Nikwax grew, Nick saw the opportunity to create waterproofing for outdoor clothing that could be easily and safely applied in the home. Almost all of the other waterproofing products available at the time were aerosol based, and most contained perfluorochemicals (PFCs), a compound made from carbon and fluorine that's held together by one of the strongest bonds ever to exist in organic chemistry—making it a terrific tool for keeping water out of whatever it's coated with, but also a dastardly environmental interloper. For most of the 20th century, PFCs were applied to performance textiles to increase water repellency, but little did manufacturers know take into account PFCs' harmful environmental impact.
The PFC bonds take so long to dissolve in fact, that in the early 2000s, the U.S. Centers for Disease Control and Prevention determined they "do not break down in the environment." Thus, once PFCs enter watersheds or human and animal bloodstreams, they accumulate indefinitely and can increase the risk of cancer and immune disease.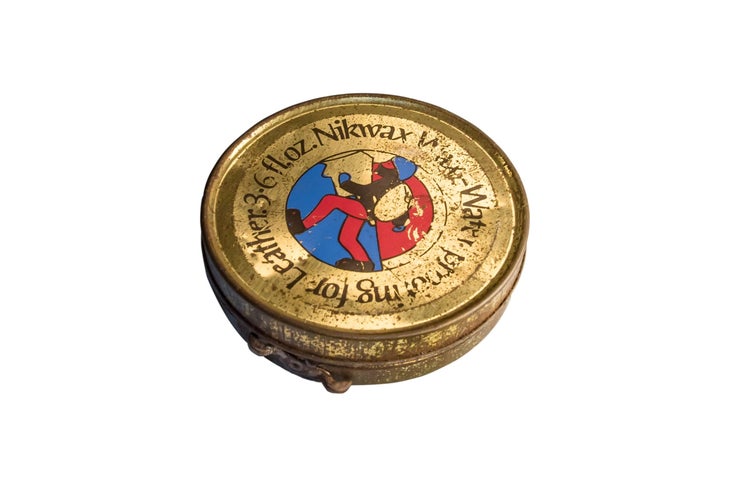 Brown, who had learned about PFCs while researching different waterproofing technologies, knew he didn't want to use them in his waterproofing products. Being very thorough in his ingredient choices, Brown reviewed multiple medical studies on the effects of PFCs. At the time he had a young family, and he couldn't in good conscience create a product that contained high levels of these persistent and harmful chemicals. He also did not want to use aerosols or harmful solvents, so he created a wash-in waterproofing product that was water-based and did not use PFCs, but instead a water-repellent elastomer. This was the birth of the TX.10i polymer—Nikwax's answer to waterproofing.
Now, more than forty years later, Brown still directs Nikwax's operations from the U.K. and can look back with a laugh, reminiscing at how his adolescent tinkerings laid the foundation upon which Nikwax quietly grew into the leather waterproofing—and all-around performance fabric solutions—leader that it is today.
"It takes a long time and strong commitment to development to create products with clean chemicals and sustainable practices," Nikwax North America president Brian Davidson said. "It's one of the elements we strongly believe in still to this day…We've done it for 40 years, and we'll keep on doing it."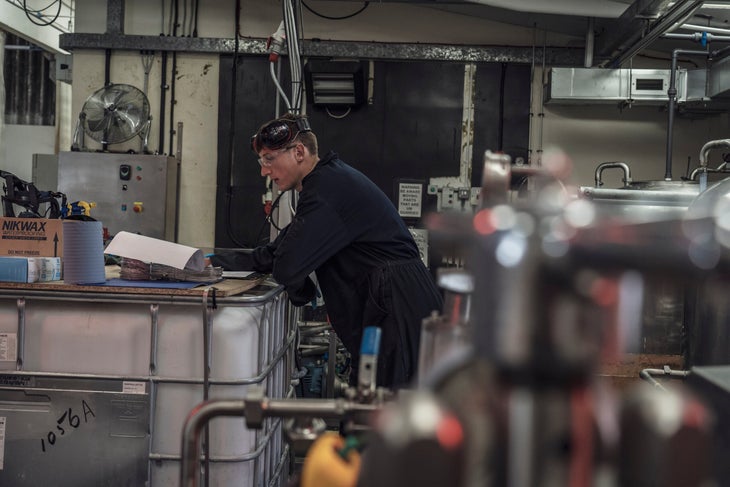 Nikwax Becomes Carbon Neutral
Eventually other companies began to catch on to the environment-first ethos, but Brown was already grooving in the fast lane. Only just moving forward wasn't enough for Brown. Ten years ago, he decided to pause and look back—he wanted to offset the entire history of Nikwax's carbon footprint. So the company partnered with the World Land Trust, and, year by year, it chipped away at its carbon footprint, working both forwards and backwards at the same time. Last year, on Nikwax's 40th anniversary, they pushed to offset the rest of the early years that remained—addressing the last of the company's 6,189 total tons of carbon emitted between 1977 and 2017.
They became the first company in the world to be totally carbon neutral since its founding.
Between Nikwax's carbon neutrality, its wide range of products, and its commitment to future eco-friendly development, Nikwax has set a strong moral tone for other outdoor gear companies.
"We're excited because we're seeing the continued movement of the industry focused on how to operate with a high-performing product [and simultaneously] a strong commitment toward environmental safety, clean chemistry, and sustainability," said Davidson, "all things we've had as a part of our company forever."