Outside Business Journal
Backpacker's Pantry President Rodney Smith Dies After Ski Accident near Boulder
The 57-year-old outdoor industry longtimer died on January 1 after colliding with a tree while skiing at Eldora Mountain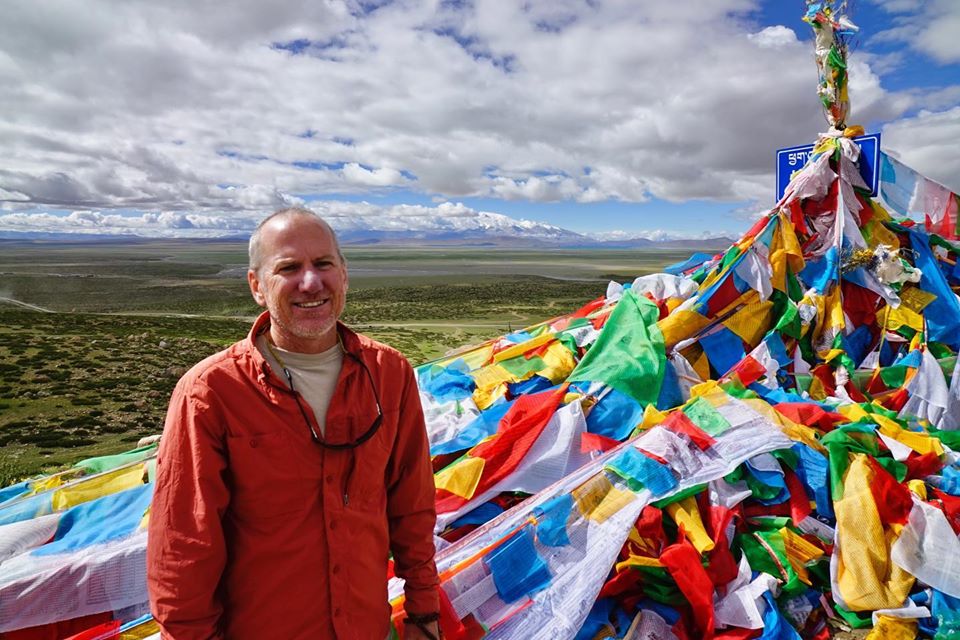 Heading out the door? Read this article on the new Outside+ app available now on iOS devices for members! Download the app.
The outdoor community is mourning Rodney Smith, the president and owner of American Outdoor Products who died on January 2 after a tragic ski accident at Eldora Mountain, just north of Boulder, Colorado. He was 57.
"He left us all too soon but spent his final days doing what he enjoyed the most, appreciating the outdoors and all it has to offer," Backpacker's Pantry wrote in a statement. The brand is under the umbrella of American Outdoor Products.
While the Boulder County Coroner's Office has not publicly released his identity, Backpacker's Pantry said in a Facebook post that Smith, of Boulder, died in a ski accident.
Eldora spokesman Sam Bass confirmed that ski patrol responded around 10:30 A.M on December 30 to a skier who had apparently collided with a tree. The unconscious skier—who had been wearing a helmet—was eventually airlifted from the mountain.
Bass said Eldora learned on January 2 that the skier had died from his injuries. "The Eldora team is deeply saddened by our guest's passing and extends sympathy and support to his family and friends during this difficult time," Bass said.
An employee at Colorado-based American Outdoor Products (AOP)—parent of Backpacker's Pantry, Astronaut Foods Ice Cream, Chef Soraya, and Colorado Spice—said Smith's unexpected death has been a surreal start to the year.
"American Outdoor Products has been owned and operated by the Smith family since 1971," the company wrote. "Along with building on the success of American Outdoor Products and bringing the company where it is today, Rodney also had an incredible admiration for the outdoors and was a strong advocate for the planet."
Smith was deeply committed to environmental sustainability and supported the Conservation Alliance, Leave No Trace, Outdoor Industry Association, 1% for the Planet, Terra Cycle, Access Fund, and several other organizations.
1% for the Planet Membership Manager Liz Whiteley said that while she didn't know Smith very well, she was impressed by his kind and welcoming demeanor. "A good soul, as they say," she said. "He was so visibility committed to doing business the right way. AOP's 1% for the Planet membership is just one example of Rodney's leadership and commitment to doing right by our planet. The team at AOP will proudly carry on his legacy, I have no doubt."
Smith was also a sponsor of BACKPACKER's Get Out More Tour, led by tour and brand ambassador Randy Propster.
"Rodney was so passionate about his brand and the outdoor industry as a whole," Propster said. "He was always pushing to do more to ensure every aspect of his business was as environmentally friendly and as sustainably sourced as possible. Every time I was lucky enough to discuss the future of the outdoor industry with Rodney, I walked away filled with hope and inspired to evaluate my own impact. Rodney will be missed."
Industry veteran Malcolm Daly remembers Smith as a supportive entrepreneur. Daly said that when his company Trango was a small three-person operation back in the day, he ran into Smith and teamed up with him in his small kayaking accessories company—another example of his commitment to the outdoor industry and partners.
"Rodney was always there to help out other small businesses and seemed as interested in growing his business as much as helping us grow ours," Daly said.
Whether it was environmental advocacy or just being a good guy, Smith strove to make the world a better place.
"American Outdoor Products will continue to keep his mission alive through creating sustainably sourced products and doing everything we can to support and save our planet in his honor," the company wrote.