Outside Business Journal
The Retail Immersion Project: Cam Brensinger & Sunlight Sports
NEMO founder Cam Brensinger spent three days working the sales floor at Sunlight Sports in Cody, Wyoming, to get back in touch with specialty outdoor retail. In this three-part series, Brensinger and Sunlight Sports owner, Wes Allen, will brainstorm on how specialty outdoor shops and brands can better collaborate and work together for the ultimate health of the outdoor industry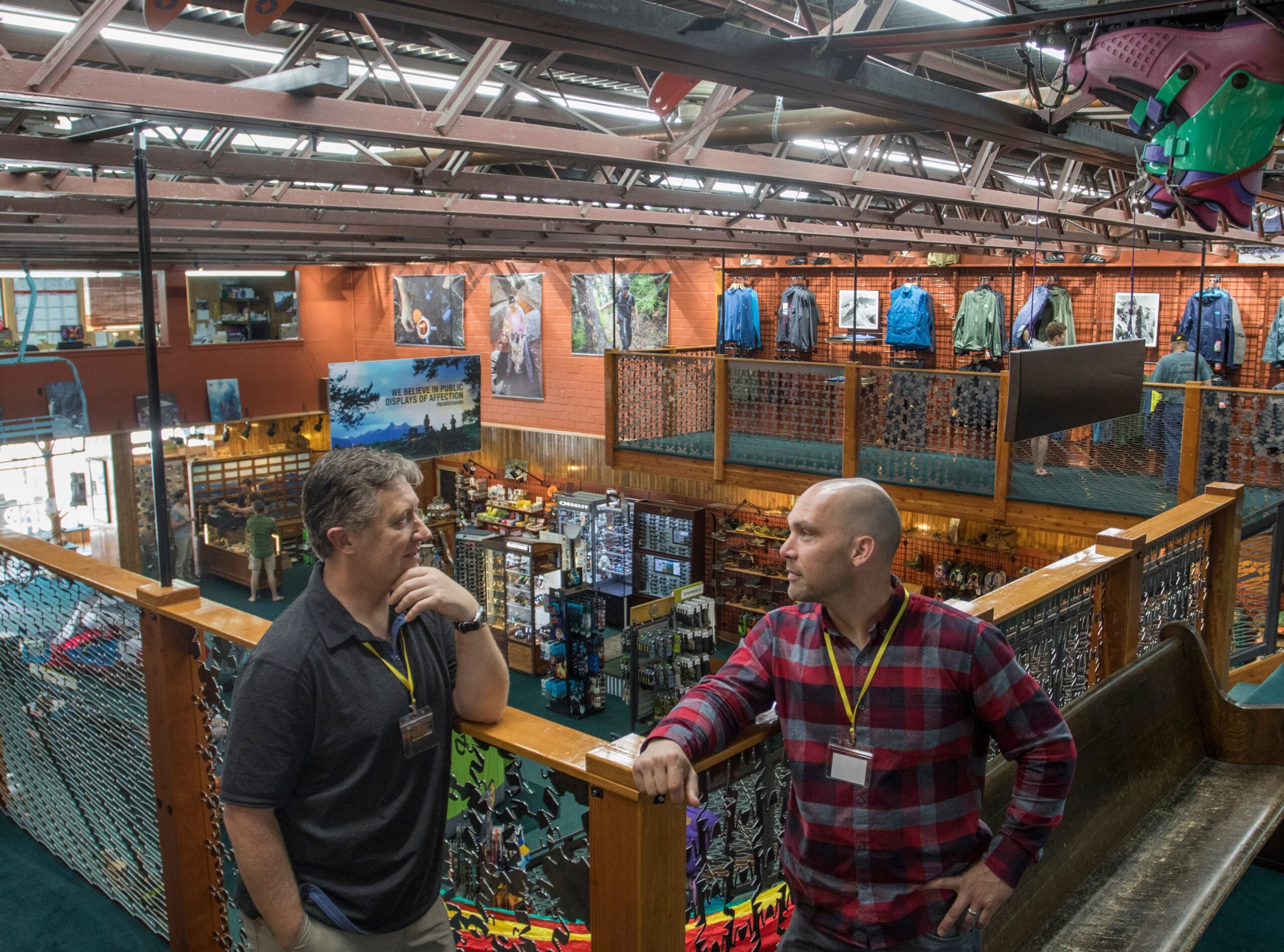 Heading out the door? Read this article on the new Outside+ app available now on iOS devices for members! Download the app.
It's been at least ten years since I've been a proper outdoor consumer. I fell in love with ice climbing—and about a dozen other outdoor pursuits—when I was a freshman in college in 1994. I spent pretty much every spare dollar I had for the next decade assembling my stash of backpacking gear. By the time I started NEMO in 2002, I had only a few dollars in the bank, but I had built myself a versatile kit that was ready for any adventure.
I have always been a gearhead. I kept a hand-written gear list and when I had some money saved, I would drive to Outdoor Gear Exchange in Burlington, Vermont, or International Mountain Equipment in North Conway, New Hampshire. I would consult with the staff, carefully deliberate the specs, then add another Camalot or ice screw to my rack. Between my weekend climbing, my weeknights at the rock gym, and so many visits to OGX and IME, I was a very engaged part of the outdoor industry ecosystem. I was part of the climbing culture, I drove a Subaru wagon, and I could use terms like "beta" and "send it!" without feeling like an impostor.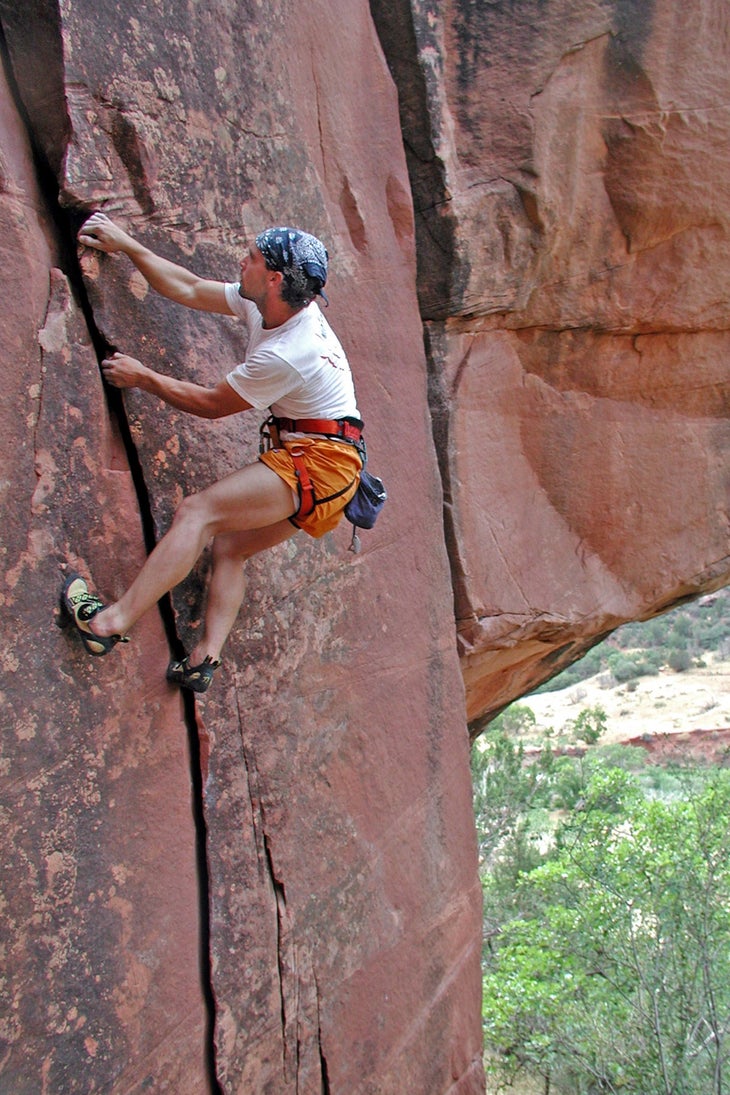 When Outside Business Journal editor-in-chief Kristin Hostetter reached out to and asked if I would be interested in an immersive experience in a retail shop, I said yes right away. There's a lot of talk about the future of brick and mortar versus online, and small specialty versus big box, and as with everything today, you can find an article or a talking head to support just about anything you want to believe. I wanted to see firsthand a successful small specialty store in action, and I knew exactly who to call.
The first time I walked through the doors of Sunlight Sports in Cody, Wyoming, it struck me immediately as exhibit-like in its curation. It was a bright, sunny morning and my eyes took a moment to adjust, but my nose did not: that classic familiar campfire scent hung in the air. (A stroke of brilliance: sunlight uses a product called Scent::Linq to recreate that wonderfully unmistakable smell.)
There was, front and center, a campfire scene with a circle of chairs around a mock fire pit with an illuminated flickering bandanna of fabric at the center. An outer radius of tents equipped with bags and pads, formed a believable backcountry scene inside the cozy shop. Behind that, a central wedge of stairs rose to an upper-level mezzanine that wrapped the store, dividing and organizing the space into a logical framework.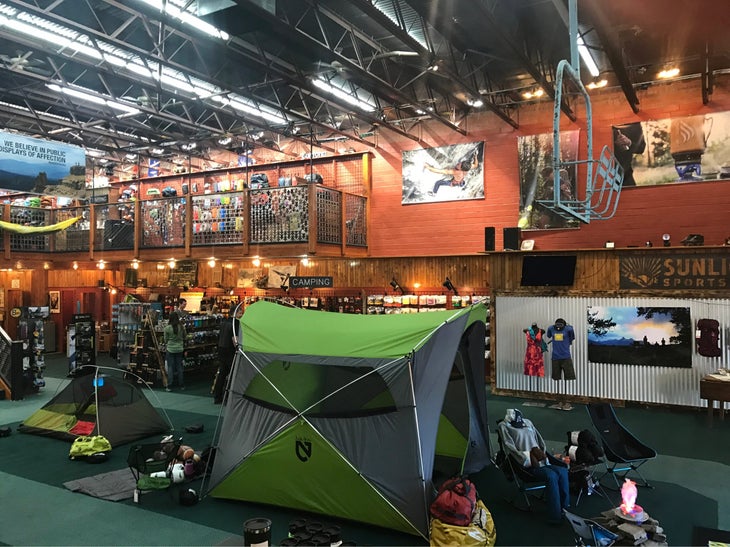 I was excited to spend the next three days there working alongside the owner, Wes Allen, and his staff. My plan was to interact with customers, observe the daily challenges, then over beers each night brainstorm with Wes about how his customers have evolved over the years and how brands and specialty stores can cooperate to stay relevant in a fast-changing world. My ultimate goal with Wes was to come up with a list of best practices for us, and hopefully other specialty retailers and brands, to follow to keep ourselves relevant in this fast-changing consumer landscape.
The Retail Immersion Project is an OBJ initiative that bridges the gap between outdoor brands and specialty retail by imbedding C-level executives onto the sales floor. By sharing these stories, our goal is to create dialogue that raises important issues and ultimately to work toward solutions that create a healthier outdoor industry.