Outside Business Journal
Patagonia Names New CEO
Ryan Gellert, who has presided over the brand's business in Europe, the Middle East, and Africa, will now run the company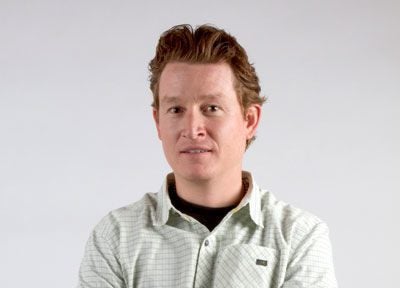 Heading out the door? Read this article on the new Outside+ app available now on iOS devices for members! Download the app.
After a three-and-a-half month search, Patagonia has named its new CEO. Ryan Gellert will rise from within the company's ranks to take on the new role. For more than five years, Gellert has served as the brand's general manager of Europe, the Middle East, and Africa (EMEA).
Before that, Gellert worked in various roles at Black Diamond for almost nine years. He has also served on the board of Protect Our Winters and the Access Fund.
According to a press release, Patagonia's board of directors, in naming Gellert, determined that his deep commitment to the company's mission and long-held values, as well as his international experience, best positioned Patagonia for success in these uncertain times. The company also says that Gellert's attentiveness and dedication to seeing others excel, and his passion for Patagonia's product and activism, made him the right choice for the organization's next chapter.
His colleagues agree. "Ryan came on as our GM in Europe six years ago and was handed a Patagonia crash course in building a team, bolstering our values internally and externally, managing an extremely important part of our business, and launching our mission – saving our home planet," Bruce Old, head of Patagonia wholesale, told Outside Business Journal. "Not only did he build an amazing organization in Europe but his perspective and opinions have been valued throughout the company for quite some time. I've certainly welcomed and benefited from his advice many times over. Ryan knows us very well and I look forward to not losing a step as we balance our business and our mission."
Gellert succeeds Rose Marcario, who led the company for 12 years and resigned unexpectedly back in in June 2020. "Circumstances around the pandemic created a natural inflection point for reimagining our business," Patagonia told OBJ at the time. During Marcario's tenure, sales at Patagonia quadrupled revenue. She was also behind the launch of sustainable food company Patagonia Provisions as well as the brand's amped up activism and strong political stances.
COO Doug Freeman had been acting as interim CEO during the search.
Gellert, 48, a passionate climber and snowboarder, will likely carry those torches, which have become a hallmark of the billion+-dollar company. In an interview with Fast Company, he spoke about the company's upcoming Spring 21 initiative on renewable energy, which he became interested in during his time in Europe.
"I am honored and humbled by the opportunity and keenly aware of the responsibility to lead this company in this critical time," said Gellert in the press release. "No one's expectations of Patagonia are higher than our own. Everything we do needs to ladder back to our mission of being in business to save our home planet, and we need to do that in a way that is just, equitable and inclusive of all people. Ambitions don't get much bigger than that. And while there will be more tough days ahead as we challenge norms, I am excited to do the work alongside Patagonia's talented and passionate professionals. And, I am certain we will also have some fun along the way."