'Fatima's Great Outdoors' Is an Adventure Tale for All
Ambreen Tariq's new children's book tells the story of an immigrant family's first camping trip and expands the canon of outdoor literature for kids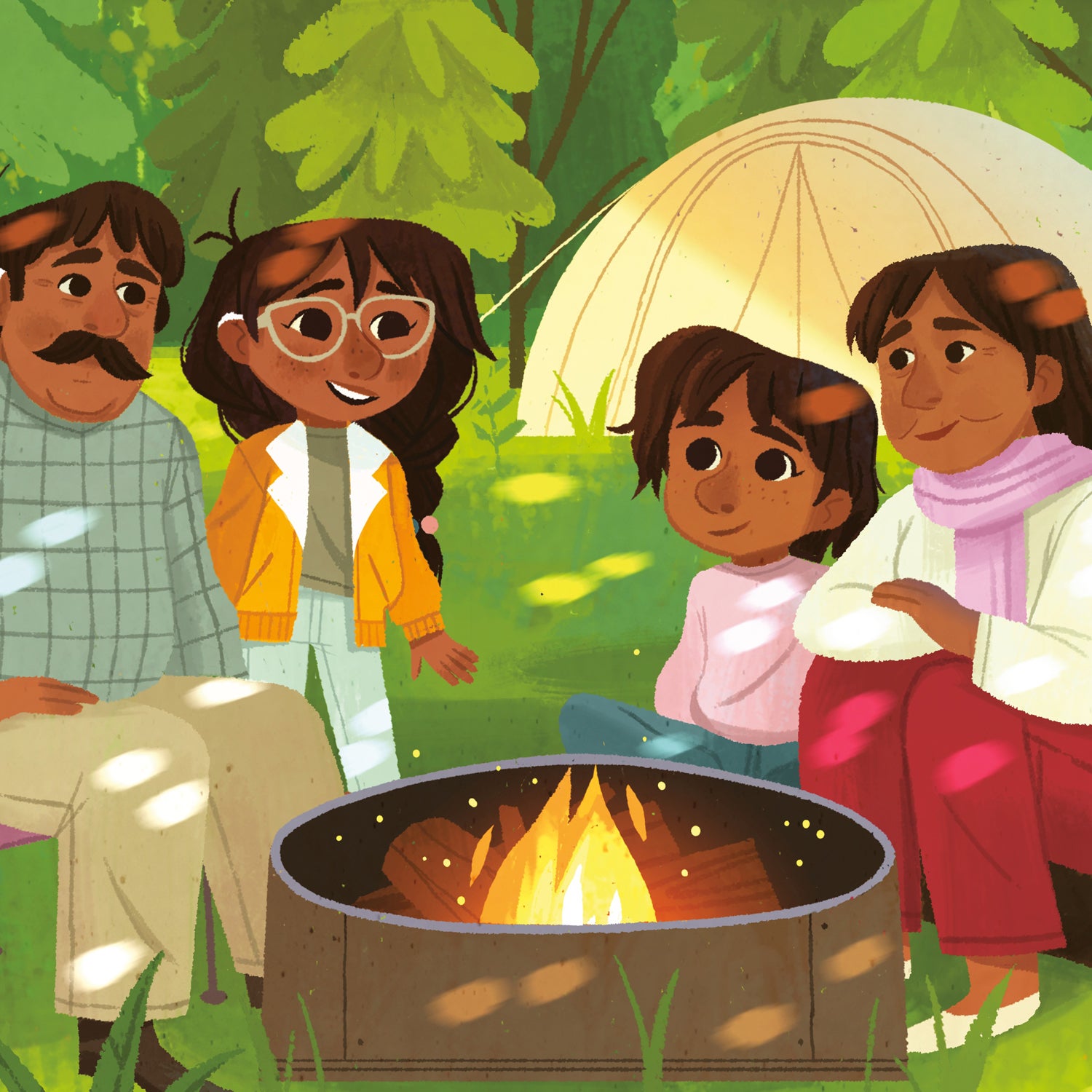 Heading out the door? Read this article on the new Outside+ app available now on iOS devices for members! Download the app.
Unless you were one of the lucky kids who grew up camping and participating in outdoor sports, breaking into the outdoor world can be an adventure in itself. There's the gear, the jargon, the less than welcoming outdoor subculture—not to mention the vulnerability that comes with trying something new. But for people who overcome these hurdles, the outdoors often becomes a refuge, a place to gain confidence and strength.
After her family moved from India to Minnesota when she was seven years old, Ambreen Tariq experienced this trajectory firsthand. Her immigrant parents, eager to try a classic American pastime, took her and her sister camping in a state park. Sleeping in a tent and cooking over a campfire put Tariq outside her comfort zone, but as someone who had already upended her life to move to a new country, she was used to that. And unlike the daily adventure of going to school—where classmates made fun of her accent and wrinkled their noses at the Indian food in her lunch box—camping was an empowering adventure and one that launched a lifelong love of the outdoors. That passion eventually led Tariq to create an online community called Brown People Camping. Through Brown People Camping's social media accounts, Tariq shares her own stories about the natural world in hopes of encouraging others from historically underrepresented communities to try camping, hiking, and outdoor sports.
Now Tariq is sharing her story with a younger crowd. Her first children's book, Fatima's Great Outdoors, tells the tale of a young immigrant girl who goes camping with her family after a particularly tough day at school. Although the book is fictionalized, "Fatima's story is my story," Tariq says. Each detail is based on a true story, from Fatima's insistence that her parents bring bacon to eat with their roti for breakfast to her mother using skills from her rural Indian upbringing to get the campfire started. Fatima's endearingly nerdy glasses and bright yellow jacket are based on an old photo of Tariq and brought to life by Stevie Lewis, whose illustrations capture the loneliness, joy, and pride that Fatima feels.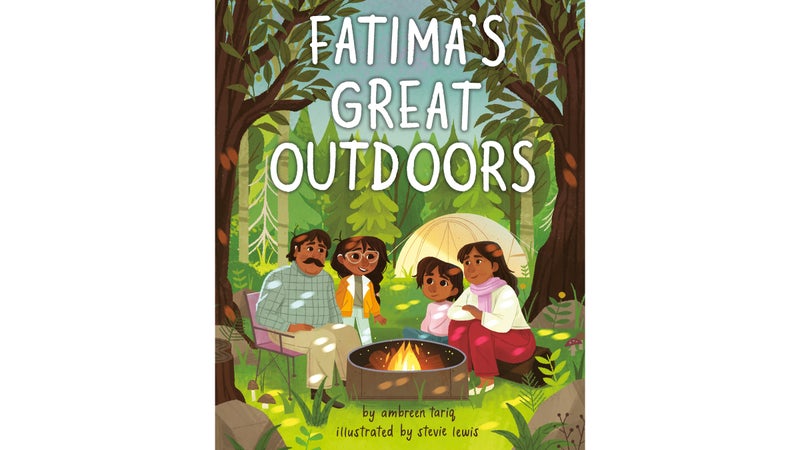 After spending a night outdoors and overcoming her fear of a seemingly enormous spider, Fatima leaves the campground feeling like a superhero. As a shy, awkward kid who felt most at home in nature, I totally related to Fatima's self-consciousness at school and her self-confidence while camping. That's part of the beauty of Fatima's story—it gives children from all backgrounds a protagonist they can relate to. Yet the book is particularly meaningful to groups whose experiences have been largely left out of the outdoor-adventure and nature-writing canons—specifically, immigrants and people of color.
This is intentional. Tariq sees the book as an extension of the advocacy she does through Brown People Camping, and she hopes it will inspire more families of color to feel safe and welcome outdoors. When I asked her what's changed since she was Fatima's age and went camping for the first time, she said that she no longer accepts the idea that the outdoors is only for white people or extreme athletes. "As a child, you look around and take everything in and accept it for the way it's presented to you," she said. "So I saw that everyone in the outdoors was white, and I accepted that. Now, being a grown woman, I refuse to accept something just because it's status quo. It's startling to me that the outdoors still looks the way it did to me as a little immigrant girl."
Tariq also hopes that Fatima's Great Outdoors will help readers expand their definition of adventure. "Being an immigrant takes an adventurous spirit," she says. "To move a world away, to a country with a new language and so many new things, really takes an adventurous soul. I wanted people who have so much respect for adventurers to see immigrants in that light."
Lead Photo: Illustrations copyright © 2021