Why Your Daughter Needs a Mentor
Mentorship programs like P1440 and Voice in Sport are helping young athletes connect with a more experienced cohort who can guide them through a wide range of challenges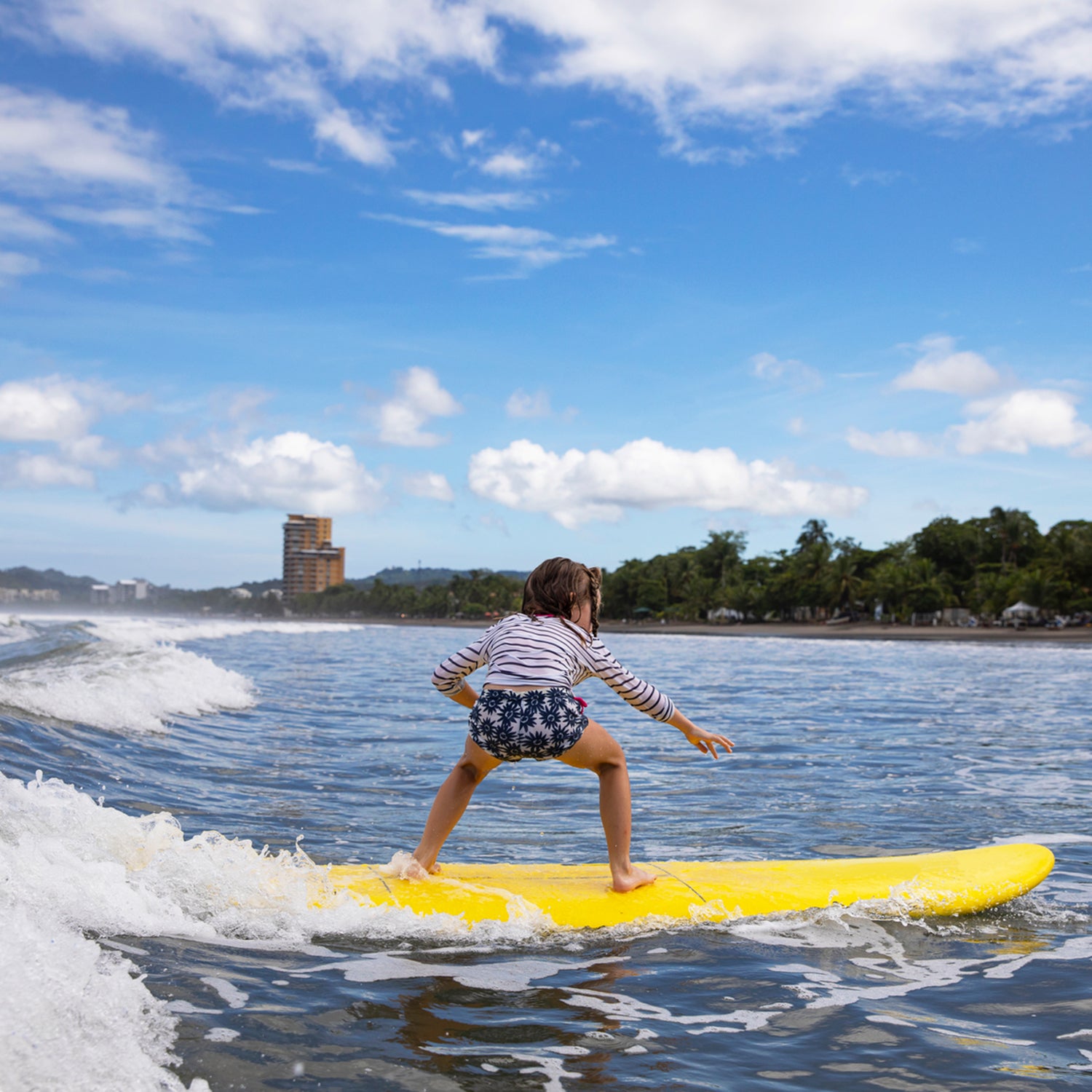 Raymond Forbes LLC/Stocksy
Heading out the door? Read this article on the new Outside+ app available now on iOS devices for members! Download the app.
The statistics are familiar but discouraging: 14-year-old girls drop out of sports at twice the rate of boys their age. Girls of color have a 25 percent lower participation rate in sports than white boys and girls and boys of color. Forty-eight percent of female college athletes struggle with anxiety, compared to 31 percent of male college athletes. Mentoring programs for girls and young women in sports, in which older, more experienced athletes guide a younger cohort through a range of challenges, can help reverse some of these trends.
In the summer of 2021, elite distance runner Mary Cain launched Atalanta NYC, a running group that employs athletes to run professionally and also serve their community by mentoring young female runners. It had been nearly two years since she'd spoken out about her own experiences as a female athlete in a toxic training environment.
"Everyone within our organization believes women's and girls' sports have so much room for improvement," says Jamie Morrissey, an Atalanta runner who works closely with the community and mentoring programs. "We want to play a role in furthering that progress within the New York City community by mentoring the young girls in our own backyard."
Mentoring isn't a new concept, but there has been a recent uptick in prominent female athletes formally fostering relationships with their younger peers. Olympian Kerri Walsh Jennings's volleyball-events and training platform, P1440, for example, offers an extensive online mentoring program in which collegiate, postcollegiate, and professional volleyball players mentor high school–age girls, and younger, via open online forums. The mentors help their mentees navigate everything from college recruiting to burnout, healthy eating habits, and relationships. "It's just kind of a lifeline," says Walsh Jennings. "The younger girls feel less alone and more empowered when connecting with mentors, and the mentors find sharing their stories really rewarding."
A 2015 study published in the Journal of Physical Education and Sport also found that the influence of a sports-mentoring program benefited mentees far beyond the scope of their sports. Mentees reported increased senses of connectedness and confidence, as well as improved self-management and growth skills. And a 2017 article published in the Journal of Adolescent Research summarized a qualitative study of a mentoring model called the Young Women Leaders Program, finding that girls who were mentored by older peers reported having an increased sense of trust in others and felt more comfortable being themselves than they had prior to the mentorship.
---
The pandemic has also played a role in the emergence and success of the online, access-from-anywhere model of mentoring. Walsh says the idea to grow P1440 from an events and coaching platform to start offering mentoring was born from the pandemic, and in August 2020, former Nike executive Stef Strack launched Voice in Sport (VIS), a startup digital mentoring platform. That digital community gives girls ages 13 to 23 access to one or more of 150 NCAA or professional athletes, including Olympic track and field athlete Colleen Quigley, Team USA nordic skier Rosie Brennan, and professional soccer players Brianna Pinto and Darian Jenkins. "I wanted to give girls in sports a sense of community, says Strack, who also played Division I soccer. "I wanted to create something I would have benefited from when I was that age."
While some of its offerings are free, VIS offers a $12 monthly membership for various services and à la carte "Session Packs" that range in price from $10 to $96. The latter includes one-on-one sessions with experts, such as sports psychologists or nutritionists who have been brought into the VIS network. Membership fees also go toward paying those experts, along with the mentors. "We're doing what we can to close the gender pay gap in athletics and provide an incremental revenue stream for athletes," Strack says.
High school standout runner Keira Mansure credits her VIS mentor, Olympian Elise Cranny, for helping her get her health—and love of running—back on track. Mansure struggled with an eating disorder for years, and before her junior year of high school, in 2020, she was diagnosed with two femoral stress fractures and Relative Energy Deficiency in Sport (RED-S). She'd seen Cranny post about her own experiences with stress fractures and RED-S on social media, and joined VIS so she could sign up for a group Zoom session with Cranny. Shortly after, Mansure and Cranny began connecting for weekly one-on-one sessions. "I'm so beyond grateful for her," Mansure says. "She helped me come back from my injury, taught me how to fuel my body. She gave me hope." The two continue to meet once or twice a month and text frequently.
---
Not only mentees benefit from these connections. A 2009 study of high school–age girls who mentor, published in Professional School Counseling, found that those girls showed increased academic connectedness and self-esteem from helping their peers, along with a host of other positive outcomes. In the study's conclusion, the researchers suggested that more school counselors consider adding cross-age mentoring programs as a component of developmental guidance.
Shelby Katz, a mountain biker based in Boulder, Colorado, decided to join the Little Bellas mountain-bike organization as a volunteer mentor when she was 42 and continued mentoring for seven years. Through 40 chapters nationwide, Little Bellas pairs younger riders with volunteer female adult riders to focus on skills progression, which often organically leads to working through the young girls' life challenges while out on the trail. Katz says she became a mentor to help get girls excited about riding bikes and the freedom and empowerment the activity can provide, and because it was an opportunity for her to give back to her community and grow a sport she loves. "My proudest moment was when I heard one of my Little Bellas tell a little boy who told her girls should go last 'because boys are faster,' 'Try to keep up,'" Katz says. According to Little Bellas, 96 percent of participants have continued riding their bikes outside of the program.
Mansure, who recently completed her senior season of high school track and field, says she would have quit running if it hadn't been for Cranny. Mansure will be running for Rider University this fall, and she plans to study exercise science and physiology, with the goal of becoming a sports psychologist. She'd also like to start mentoring others, both through Voice in Sport and any other way she can. "It's really rewarding to know you're making a positive impact in somebody's life, helping change something negative and taking that power back in yourself to change that narrative."
Corrections:
(07/01/2022) This story has been updated to reflect Voice in Sport's current pricing structure.
Lead Photo: Raymond Forbes LLC/Stocksy