Behind the Scenes of 'Wild'
The movie version of Cheryl Strayed's hit book features Reese Witherspoon like you've rarely seen her—tangled hair, ratty clothes, and dirt under her fingernails. But the backpacking film has a secret: it's actually a brutal story about loss and love.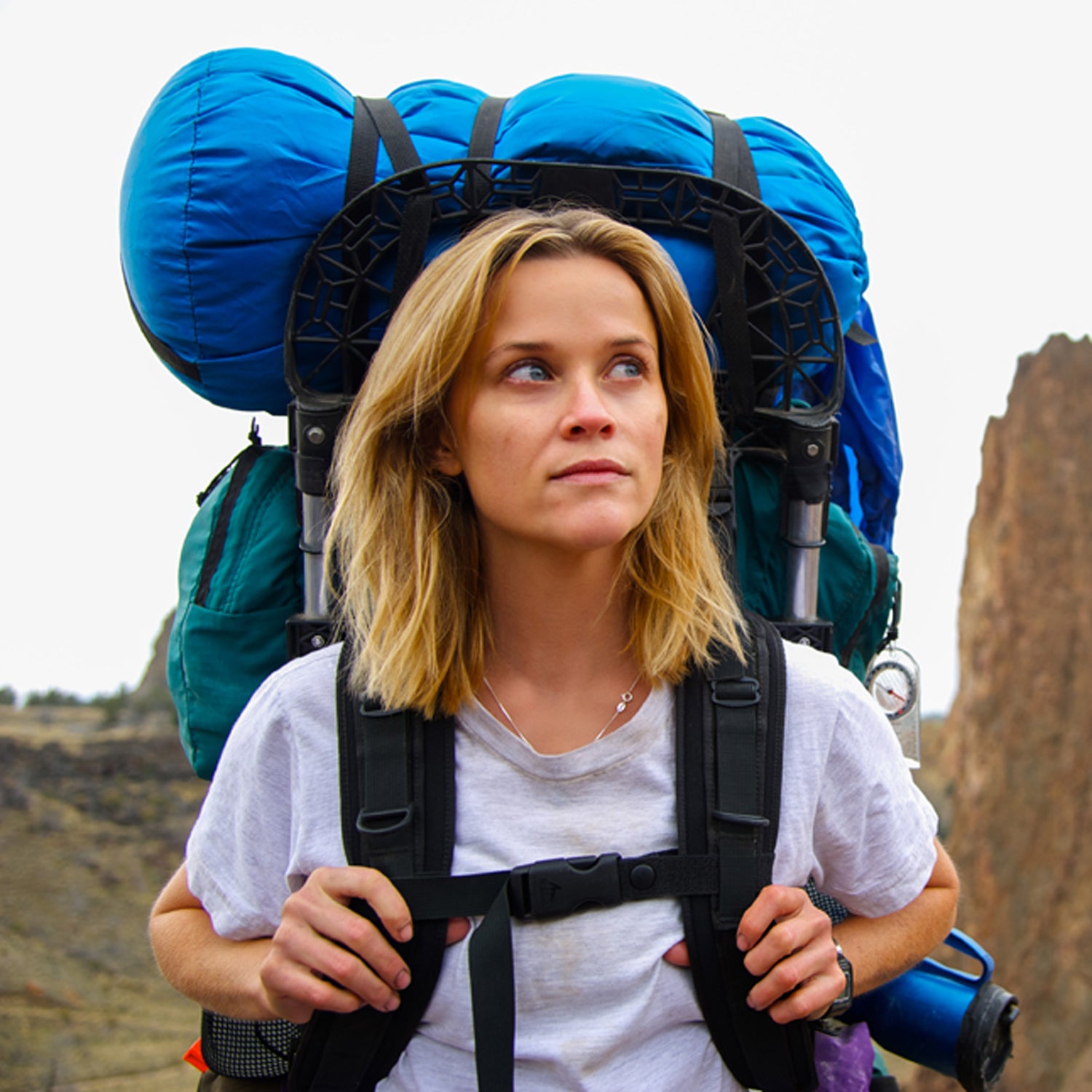 Anne Marie Fox(Photo)
Heading out the door? Read this article on the new Outside+ app available now on iOS devices for members! Download the app.
Reese Witherspoon was lying in a blue sleeping bag under some old-growth cedars dripping with rain and scraggly beard lichen. Here, above the Columbia River near Oregon's Bridal Veil Lake, the Oscar winner looked haggard herself. Her hair was tangled. Her fingernails were grimy. Dirt smudged her face as she lay under a tarp in the cold, waiting to film a scene for her new movie, Wild. A few feet away, Jean-Marc Vallée, the Academy Award–nominated* director of Dallas Buyers Club, peered into a live-feed monitor as everyone got into place.
"OK!" Vallée shouted, adjusting his oilskin hat. "Let's frog her up!"
Two animal handlers sprang into motion. They cracked open large plastic bins filled with frogs and began to shower the Legally Blonde belle with dozens of tiny amphibians.
"Not just her stomach! Legs! Knees! I want them everywhere!" Vallée boomed. The critters popped around like slimy green popcorn. One bounced off Witherspoon's cheek. "That's nice, yes!" Vallée said. "OK, Reese, you start to stir. Wake up. Sit up, slowly. Notice the frog on your hand. Look at it. Good, good, good. Now—eat it!"
Wild hits theaters December 5, and judging from early reviews, it could very well be in the Oscar hunt. Readers of the 2012 book by Cheryl Strayed already know the story well. A 26-year-old Strayed, played by 38-year-old Witherspoon, suffers a series of tragedies that leave her life unmoored and fouled by heroin and hollow sex. With her mother dead from cancer at 45, her marriage in ruins, and her ankle still bruised by needles, Strayed sets out on what becomes an 1,100-mile solo hike along the Pacific Crest Trail through California and Oregon—despite the fact that she has never been backpacking. She blisters and bleeds and recounts it all with unsparing honesty.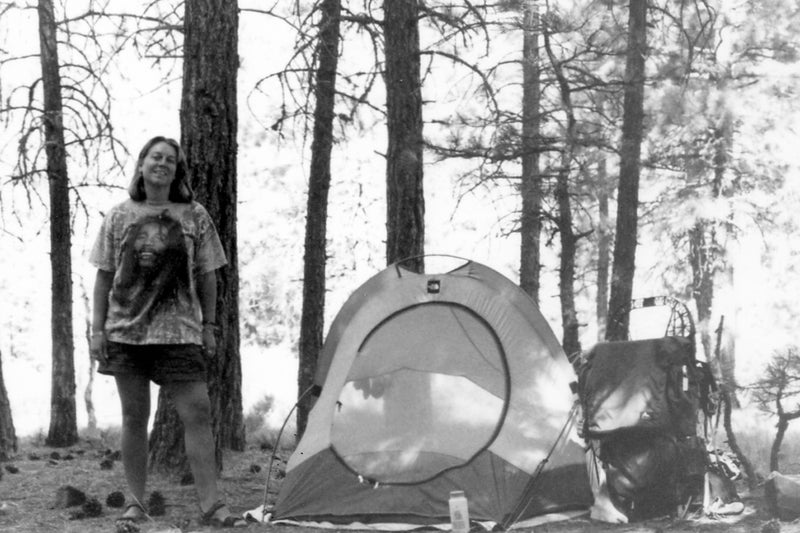 The book was a huge success. At press time, it had sold more than 1.6 million copies, spent 83 weeks on the New York Times bestseller list, and received glowing praise from places as varied as Marie Claire and The Wall Street Journal. One Times reviewer even cried.
The memoir also spawned no small migration of readers seeking their own redemptive experiences along that route, with the Pacific Crest Trail Association estimating a 30 percent bump in long-distance hikers since Knopf released the hardback in March 2012. Other admirers have no interest in hiking at all. Instead, they linger in places mentioned in the story, like Cascades Locks, Oregon, a town of 1,100 east of Portland, where Strayed ended her hike with an enormous soft-serve ice cream cone in 1995. No matter their preferred activity, the fans are devoted—and that includes many of the film's stars.
---
"I found my long-lost sister in Cheryl Strayed," said actress Laura Dern when I spoke to her on the phone. Dern plays Strayed's mother, Bobbi, in the film. "She probably feels like a long-lost sister to everyone who reads her words. I read the book right away and just fell madly in love with it."
As widely felt as that sentiment may be, it's not universal. Some Amazon readers panned the "whiney" nature of Strayed's journey, which "could have happened in rehab." Many outdoorsy types cringed at her lack of outdoor acumen. At first, Strayed can hardly set up a tent, and she lugs around a ridiculous foldable saw—"for what, I did not know," Strayed writes. Other readers simply felt put-off by the book's lurid details. "I had no idea that the adventure I'd get would include a sexcapade in the forest," sniffed one. Even the New York Times critic compared Strayed at times to "a randy Doonsbury character in hiking boots."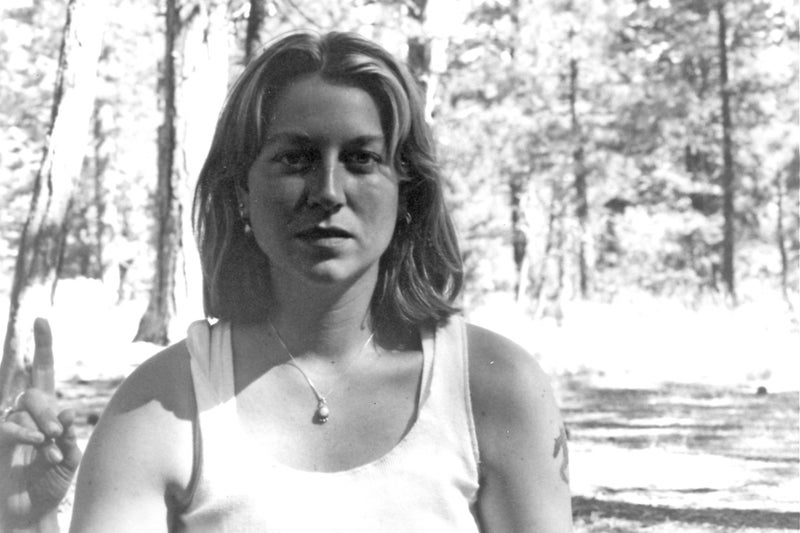 But that doesn't mean Wild is as touchy-feely as Eat, Pray, Love. It's much darker, and Vallée doesn't hide from that. He assembles the story like a mosaic, taking viewers from the trail to Strayed's tortured past and back to the trail again, and filming in a natural light that makes the film feel like unvarnished reality. (Nick Hornby, author of High Fidelity, wrote the screenplay.)
I grimaced when Witherspoon ripped off a bloody toenail abused by ill-fitting boots and gagged when she ate some of her mother's ashes. In another scene, she has rough sex with two guys in an alley. In yet another, she shoots smack on a filthy mattress. The combined effect of those moments can turn even the most indifferent viewer into an empathetic one.
The film's producers, including Witherspoon, strove for accuracy—right down to the era-appropriate gear that appears on-screen. The wardrobe crew raided Next Adventure, a second-hand gear shop in Portland, to find gaudy 1990s jackets for extras. The movie version of "Monster," Strayed's overstuffed backpack, is the same model as Strayed's original Gregory, though engineers modified the harness for the meerkat-size Witherspoon. A retinue of Pacific Crest Trail specialists were even on hand to make sure signs and logbooks looked legit.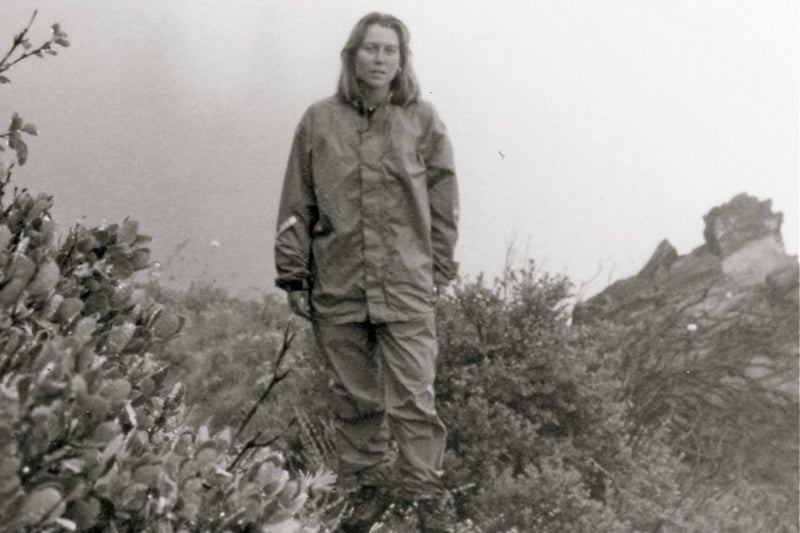 The film is something of a passion project for Witherspoon, who optioned the rights before the book even came out. Strayed, who lives in Portland and has a cameo as a pickup truck driver early in the film, was beaming when I met her one day on set in Oregon, where most of the movie was shot.
"Reese and I talked for an hour on the phone, and I walked away knowing I could trust her," Strayed said as we ate a lunch of corned beef hash. "It's been a lot of fun watching her do the things I did, like pick up a cute guy in a bar."
Other things hadn't been so fun, at least not for Witherspoon, who relied on Strayed to help her dive deep into an unfamiliar world.
"She wanted to know little details about my time on the trail, like, 'Did you brush your hair?' " Strayed recalled. "I said, 'Yes, some.' "
"What about shaving?" Witherspoon asked.
"Of course not."
"Will you just tell Jean-Marc that you did?" Strayed remembered her asking. "I've done a lot of things, but I'm not going to grow armpit hair."
In the end it was a moot point anyway. "She's blond," Vallée shrugged. "It wouldn't show."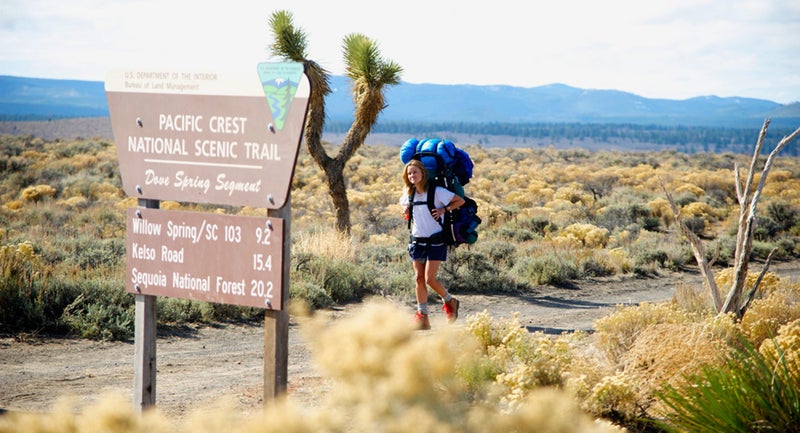 Witherspoon was still dirty as hell for much of the time I spent on set. She could have passed for any other through-hiker on a layover in Cascade Locks if it weren't for all the signs that Hollywood had come to town. The Bridge of the Gods, which spans the Columbia into Washington, was closed for filming one morning. A group of Star Waggon trailers—home to makeup and wardrobe stations—were parked in front of a bait and booze grocery mart that had bars on the windows. Outside the local Best Western sat a truck with Talent Animals on the side. One such animal was a fuzzy llama named Taiga, who proved to be the film's biggest diva. When handlers tried to coach him down a trail, Taiga preferred to spin around, flash his butt at the camera, and moan.
As for the frog, Witherspoon did not eat it, of course. It was an off-script joke, and the scene from the book, which never made it into the film, actually happened at Hat Creek Rim, California, not Bridal Veil Lake, Oregon. The crew had to cheat on pretty much all the locations because of logistical and environmental concerns. Smith Rock and the Oregon Badlands Wilderness near Bend become the Mojave, thanks to some imported Joshua trees. A Minneapolis blizzard was actually filmed in Portland using fake-snow machines.
A few weeks later, as production entered the home stretch, everyone moved 60 miles south to Mount Hood, which stood in for the Sierra Nevada, where Strayed became lost after a particularly snowy winter. It was early November, but the conditions just beyond the Timberline Lodge passed for an alpine spring—snow on the ground, but none in the trees. Witherspoon sipped from a Nalgene bottle under a hemlock. Her body double stood in a small clearing while the cameramen framed the shot. Witherspoon took her place. I stood next to Bruna Papandrea, Witherspoon's coproducer and the executive producer of 2009 Oscar winner Milk. Papandrea looked frozen in slick rubber muck boots and snowshoes. "Here, take this," she whispered, handing me a headset. I put it on, and sweet heaven, I could hear one of People's Most Beautiful panting in my ear.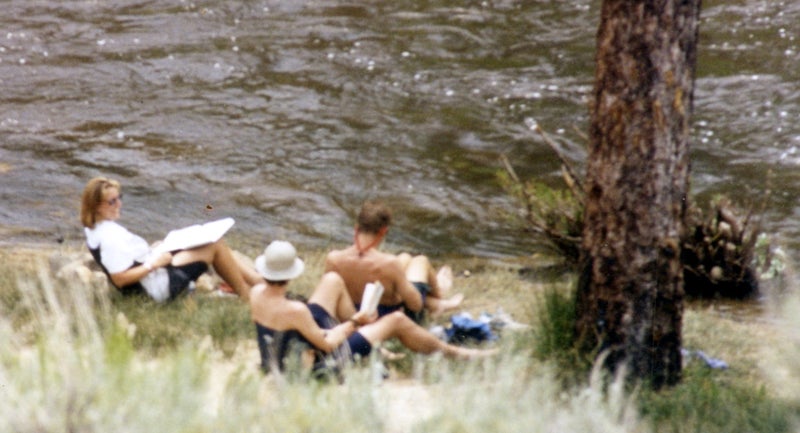 They shot Witherspoon postholing around a few times before a stuntman extra blew a knee skiing by and Vallée called it a day. Witherspoon climbed into a snowcat for a ride back to the lodge, and I jumped in behind her. Years of use had made the interior reek of ski-boot funk so profoundly that it felt like oil in my nose. I had been forbidden to speak to Witherspoon, so I just sat there, listening. She thumbed a smartphone and asked a lucky guy next to me for his number. "My, that's personal!" Papandrea teased.
Outside, most of the crew ambled back along a cat track. One of them, a prop master, suddenly slipped and toppled harmlessly into the snow.
"Oh no!" a lady beside me squealed.
"Is he OK?" asked another.
"Should we stop and help him?" wondered a third.
"Oh, that's Greg," Witherspoon said. "I bet he's fine. He's very outdoorsy."
And that brings us to Wild's little secret: Hollywood's big backpacking movie isn't really about backpacking at all. Like the book, it's a mother-daughter love story wrapped in all the senseless pain and elation of learning to accept bad decisions and crappy situations, to dig deep and carry on. Those are the very same forces that get people off mountains or back on bikes after things go really wrong.
Watching the movie a few months after I was in that cat with Witherspoon, all the fun of the frogs and the days on set peeled away like boot-burned skin. Some of the scenes are so brutal and sad that even thinking about them now makes me cringe. No doubt, Wild the movie—like Wild the book—will have its haters. Yet even they should recognize that it lays bare a simple truth: that wilderness can bring peace and even a sense of purpose. When Witherspoon's character realizes this at the very end of the film, the theater may fill with tears. Don't be surprised if some of them are yours.
*An earlier version of this article incorrectly stated that Jean-Marc Vallée won an Academy Award for Dallas Buyers Club. He was nominated for an Academy Award in editing, but did not win. Outside regrets the error.

Tim Neville (@tim_neville) is an Outside correspondent. He wrote about traveling to Albania in the June 2014 issue.
---
Hard-Earned Hiking Advice from Wild
Lead Photo: Anne Marie Fox