The Mountain Biker Who Vanished Without a Trace
In an excerpt from 'The Cold Vanish,' a new book about people who disappear in the wild, Outside contributor Jon Billman looks at the rare, tragic case of a fat-tire rider who couldn't be found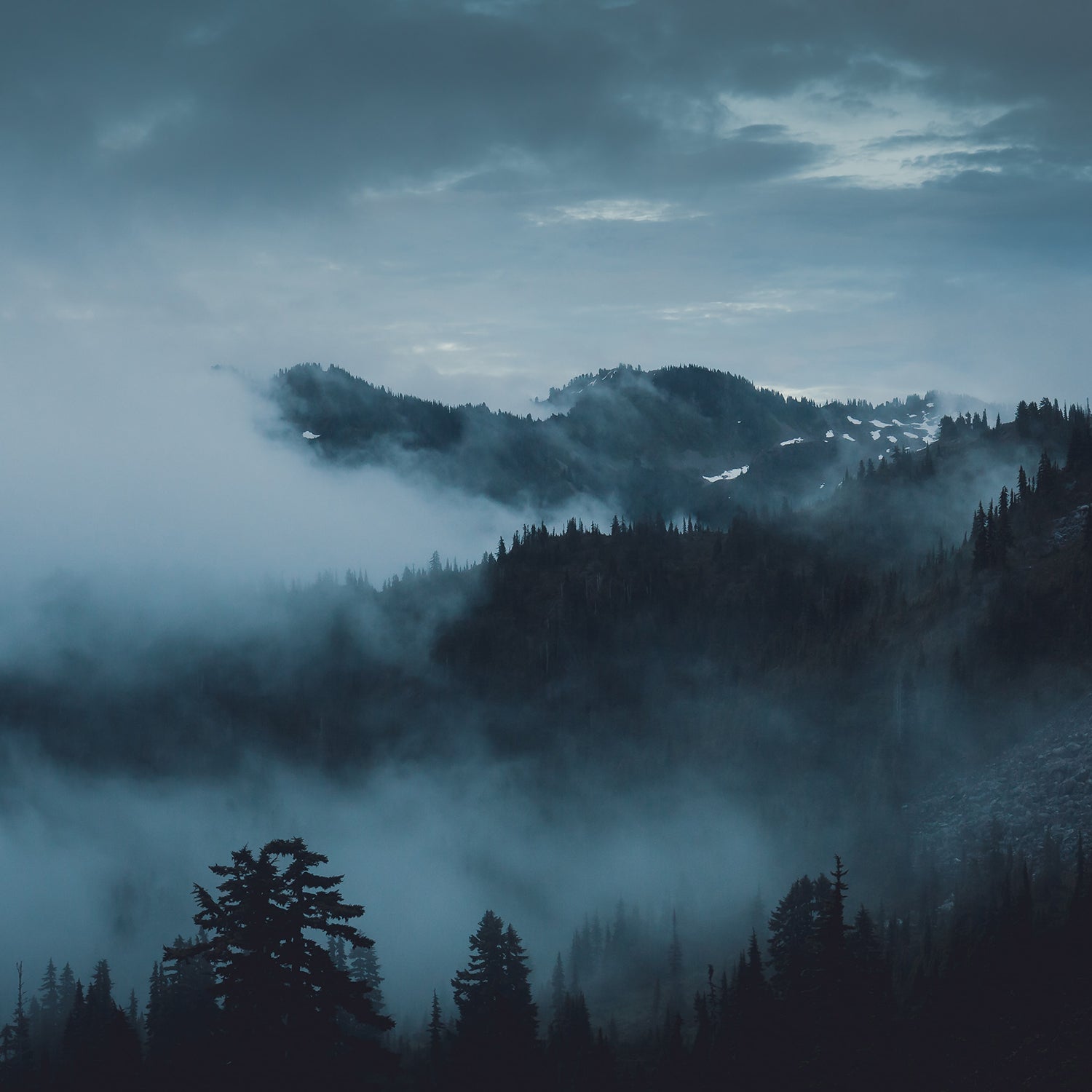 Peter Lloyd/Unsplash(Photo)
Heading out the door? Read this article on the new Outside+ app available now on iOS devices for members! Download the app.
Hikers go missing with frequency; it stands to reason, there are many of them out there. Runners, too. Berry pickers and mushroom hunters. David Paulides, founder of the North America Bigfoot Search, is obsessed with disappeared game hunters. Children, of course, get lost in the woods. Skiers occasionally go missing but are usually found when the snow melts. But cyclists, not so much. Mountain bikers and touring riders vanish about as frequently as golfers.
Long-term mysterious vanishings of touring cyclists with as few clues as Jacob Gray's are so rare that Robert Koester, a.k.a. Professor Rescue, the foremost academic on search and rescue (SAR) statistics, lists only "lost mountain biker" in his seminal 2008 book Lost Person Behavior. Koester is certified as a Type 1 SAR incident commander and holds a Ph.D. in search theory from the University of Portsmouth, in England. "All cases of mountain bikes were resolved out of 189 incidents," he told me. But mountain bikers did—do—go missing, as opposed to missing touring cyclists, who don't even get a category.
But of course it happens. Our Amelia Earhart is a cyclist named Frank Lenz, who in 1892, at the age of 24, lit out from Pittsburgh to circumnavigate the globe on his Victory "safety bicycle." He wouldn't be the first to do it, but Outing magazine sponsored his trip so he could chronicle the adventure while demonstrating the high-tech wonders of the newfangled safety bicycle. Two years into the trip, Lenz fell off the edge of the earth somewhere in the Ottoman Empire. You can imagine how slowly no news traveled then. When his family expressed concern, Outing sent another famous cyclist, William Sachtleben, to Turkey to find him. He didn't, but came back with the information that his probable fate was Lenz pissed off a Kurdish chief, and the warlord had him killed. At the time, Sachtleben's rescue attempt was considered on a par with the famous hunt for David Livingstone: Dr. Livingstone, I presume.
Koester's statistics missed a 2014 Canadian vanish that is as confounding as any I've heard of. It's easy to miss the Canadian missing—the country is huge and quiet. They like to take care of their own and not broadcast their troubles. I only learned about the case because his identical twin brother, Marcel, contacted me after he read the article I'd written for Outside magazine that focused on a missing runner, Joe Keller. Marty Leger, from Halifax, Nova Scotia, was 30 years old when he went for a routine ride at a popular trail network at Spider Lake. There isn't anything extremely remote about the area—the trailhead is even in a residential area. But it's the Canadian Maritimes, so wildlands are never not close.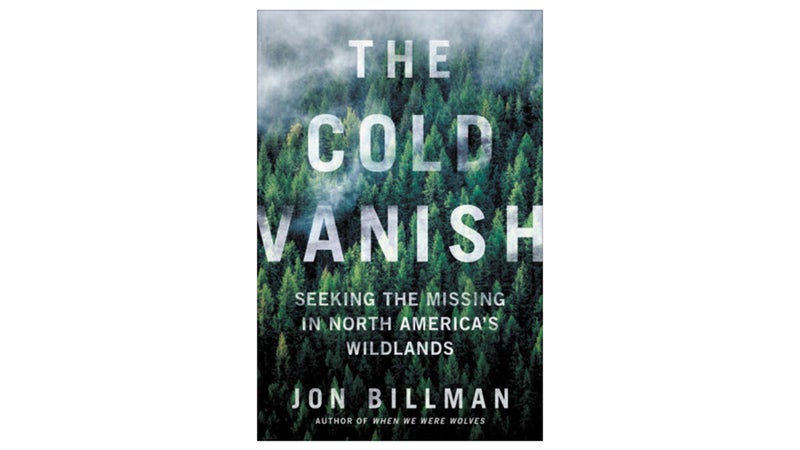 May 29. Marty was riding a new black Santa Cruz Heckler. He planned to ride singletrack for a couple of hours and return home around four in the afternoon. He didn't. First his family went looking for him. Then the Royal Canadian Mounted Police—RCMP—mounted a search that included nearly 500 people. Volunteers, dogs, and helicopters searched a search zone that was 30 square miles. The search for Marty Leger was one of the largest in Canadian history. Not a granola-bar wrapper was found, let alone a fat-tire bicycle.
"With a bike, you can cover more ground… so you can likely get yourself out," Marcel says. "Also, you tend to have to stick to the trails when biking." Marty almost certainly went off-trail, perhaps in an attempt to take a shortcut. "I am not surprised they didn't find his bike, because if they would have found it, they would have found him. I cannot imagine him leaving his new bike. It was maybe his third ride on it." All cyclists will understand that; what's harder to understand is not finding a mountain biker.
"A body ended up being discovered roughly a year after he went missing," Marcel says. "It was someone else who had gone missing before Marty. He was found within the search area, so clearly it would have been very possible for them to simply not see Marty or his bike. They had a lot of people searching, but it only takes one person to miss him and then cross off that area. Everyone who searched for him tried so hard day after day, but they had a radius they needed to look at based on age, weight, time of day, weather, and how long since he's been reported missing. And there's a good chance Marty was out of that radius when the search started."
"What's your theory about what happened?" I asked him. "My best guess is that he got off trail and got lost," Marcel says. "Once he realized he was lost, he found the nearest dirt road and tried to follow that until he hit a highway or a neighborhood. He likely went as far as he could and tried to sleep the night off and go back at it in the morning." This happens a surprising amount in Canada, where logging roads and ATV trails web and spiral and sometimes go for hundreds of miles. "My guess is that he tried hard to get out and covered a lot of ground, but unfortunately, that likely put him out of the radius they were searching. It was cold that night, and he was wearing shorts and a T-shirt. So I'm thinking he went to bed and hypothermia set in and he simply didn't wake up." Trying to apply logic to a case like this one is painful.
According to Marcel, it's possible the trail got too technical for Marty and he fell hard and succumbed to injuries. That's certainly possible, but if he'd fallen so hard that he was badly injured, it doesn't make sense he'd have stumbled or crawled far from the trail; at least the bike would have been located. "I have a hard time believing he got hurt badly—he rode very conservatively, never did jumps or crazy lines he could not handle," Marcel says.
What people don't think of are the social pressures for the family after a loved one disappears.
Marty had only ridden the area one time previously, and it's not believed he intended to ride very far. He brought a map, but it was found in the car, so perhaps he was comfortable enough with his intended route without it. The area is bordered on one side with a highway, but all other directions are dense wooded areas. The army was eventually called in, and, Marcel told me, even the soldiers had a hard time bushwhacking through some of it.
"I keep telling myself it would be easier if it was a heart attack or car accident—at least we could be angry at something," he says. "Not knowing if or how much he suffered at the end is what haunts me. It might have been a quick ending, but the thought of him being really hurt and yelling for help will stay with me for a while. I try not to focus too much on the fact that he disappeared and more so just think of him as gone." The family likely will never know what happened. "There is no getting past it or moving on," Marcel says. "No being OK with it or getting over it. Closure isn't an option, unfortunately."
His is a case of double-negative indemnity. "The fact that we are identical twins makes it a bit more complicated. Not only do I see him every time I look in the mirror, but I'm also a constant reminder to my friends and family that he is gone. Whenever they see me, they most likely see both of us." In 2018, their father took his own life. "He just could not make sense of Marty simply disappearing," Marcel says. "He really needed closure. My dad was not a depressed man before this."
What people don't think of are the social pressures for the family after a loved one disappears. "For the first few years, we all lived in fear of leaving the house," Marcel says. "We all knew we would at some point run into someone we know and they would ask, 'How's it going? Any news? Did they find anything? How did he get lost on a bike ride?'"
It occurs to me that I asked Marcel those same questions. "There's also small things people would likely not think about that much," he says. "I have a hard time answering the phone. I never liked the phone much before, but when you get two phone calls—Marty and for my dad—and on the other end is panic and news that will crush you and change your life forever, it's not easy to answer the phone comfortably anymore. Also, being in the woods alone is almost impossible now unless I'm very familiar with the trails or with other people. I also overpack now to be sure I'm OK if anything happens."
From the book The Cold Vanish, by Jon Billman. Copyright © 2020 by Jon Billman. Reprinted by permission of Grand Central Publishing, New York, NY. All rights reserved.
Lead Photo: Peter Lloyd/Unsplash