'Heartbreak' Is a Post-Divorce Exploration of Grief, Self-Discovery, and the Healing Power of Nature
When Outside contributing editor Florence Williams's husband of 25 years left her, she paddled the Green River to process her grief. Her new book recounts that story and dives into the science of the heart.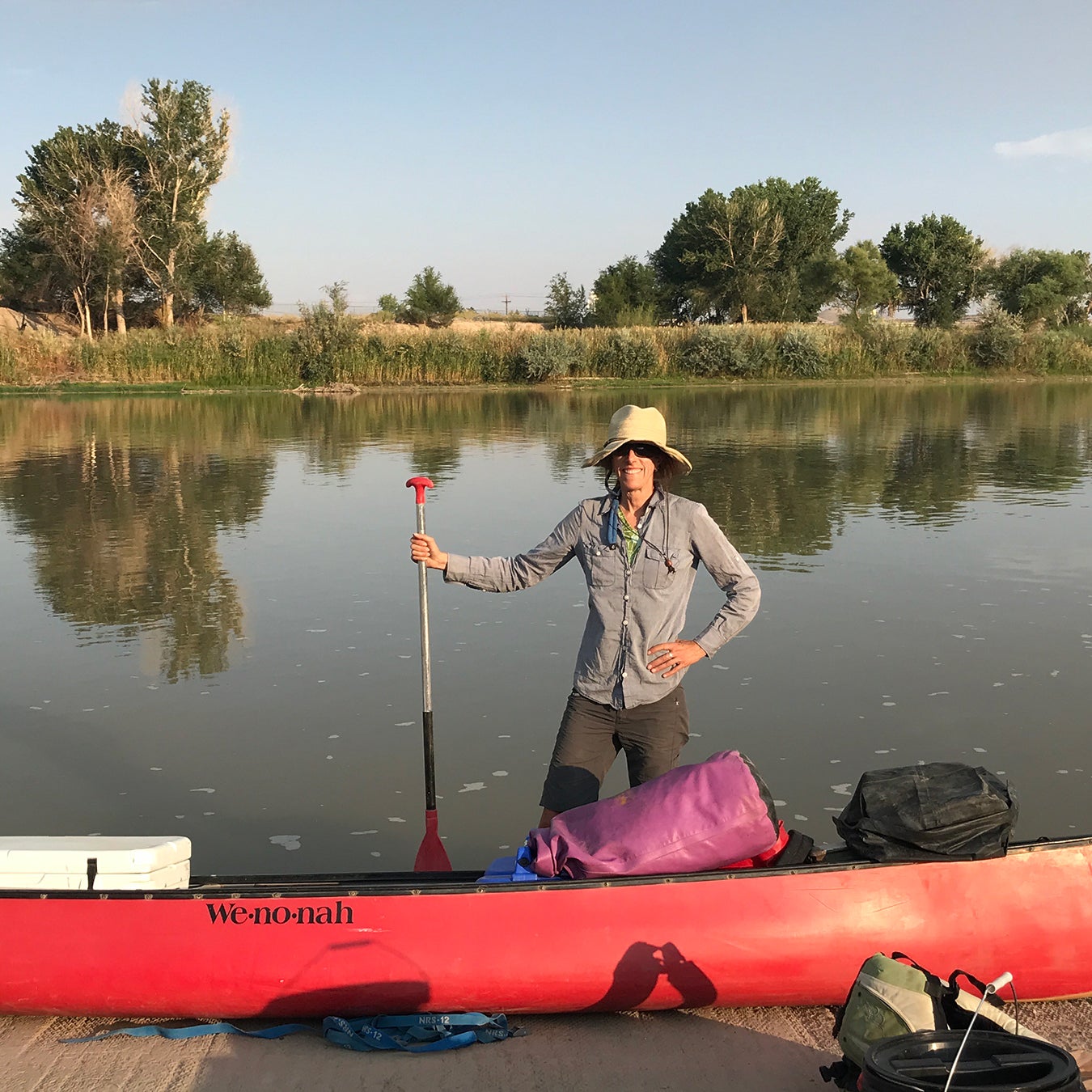 Heading out the door? Read this article on the new Outside+ app available now on iOS devices for members! Download the app.
Heartbreak. It's perhaps the most universal, most gutting emotion humans share. So what does it have to do with the outdoors? Almost everything, it turns out. And we'll explore that connection in our February Outside Book Club pick, Heartbreak: A Personal and Scientific Journey, by Florence Williams. Yesterday we published an excerpt of the book, and in the weeks to come we'll talk with Williams on the Outside Podcast. Then, in early March, Outside+ members will get a chance to speak with her themselves on an exclusive Zoom call. (If you're not a member yet, check out the many benefits and sign up here.)
Williams has been a beloved contributor to Outside since 1998, when she wrote about the breakneck pace of the Aspen, Colorado, emergency room. She's explored how the brain responds to risk, and to nature, and how people have sought solace from sexual trauma by turning to the outdoors as a way to heal. Her 2013 feature "Take Two Hours of Pine Forest and Call Me in the Morning" was later expanded into The Nature Fix, an essential book on how time outdoors can mend the broken places inside us. Her latest release explores the impact of wilderness on the heart: how it can soften, crack open, and slowly knit it back into a new shape.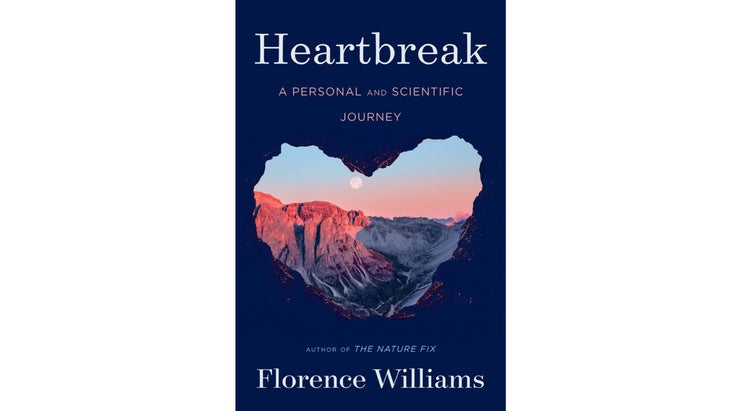 The book begins with Williams wrestling an unwieldy portable river toilet aboard a canoe as she sets out on a 13-day, 120-mile solo voyage down Utah's Green River after her husband of 25 years tells her he wants a divorce. The image is an apt metaphor for all the baggage we bring to, and take from, marriage. Her stress markers are up, she's lost weight, and she's on the verge of Type 1.5 "divorce diabetes."
"The ill-conceived toilet," she writes, "was just one of many small and giant mistakes that had led me to this moment, cursing alone in the wilderness. There were the mistakes in my marriage, the cosmic mistake (to my mind) of the divorce, the wrong men I'd fallen for in the year since my separation, the friendships I'd overburdened."
Her life shattered, Williams does what she does best—she turns to scientific research to grope her way through the darkness. Heartbreak, of course, has all the engaging science writing we've come to expect from her, including notable sections on the separation anxiety of zebra fish, our own human epidemic of loneliness, and a moving moment with poor Mrs. Prairie Vole, who, cruelly split up from her mate during a lab experiment, frantically presses a lever to cuddle once more with her beloved. As a guide to science, Williams is the best kind—a hot adventure-nerd goddess, by turns fascinating and funny.
The real magic happens, however, when she turns that eye inward, revealing herself as destroyed, vulnerable, and tentatively optimistic, sometimes all at once. She lets readers in on her fears about life post-divorce as well as the freedom—and horror—of dating again for the first time. Question: Do all middle-aged single men get off on spanking? Spoiler alert: at least one does.
There is no panacea for heartbreak, Williams discovers, but the emotion of awe comes close, offering perspective, meaning, and calm. She finds each at times on her solo Green River paddle, feeling herself "solidifying under a blanket of shoulder muscles, silt, birdsong, an unfailing solar system."
"Being out here was like riding a time machine," she writes. "I was flowing away from the broken badlands of my marriage. I was getting sucked out of my recent past to emerge somewhere much, much more pleasant, more physical, more sensory, more playful, and maybe, I hoped, more in tune with an earlier version of myself."
As it happens, I got to ride along for part of that journey. As Willliams's longtime editor at Outside, I talked with her at length about it during the writing process and helped edit an early version. I hope that long relationship will make for some great talks with her—and all of you—about the book as we journey to the far shores of heartbreak together.
To join the conversation, head over to our Facebook group, where we'll be posting discussion prompts throughout the month. It's a space to gather about this title and to gab about whatever other books are on your nightstand as well. If you're not on Facebook, send us a note with your thoughts or a question for Williams at letters@outsideinc.com.
Lead Photo: Courtesy Florence Williams