4 New Outdoor Films That Deserve Your Attention
The best documentaries from this year's film festivals look at quixotic quests and devastating disasters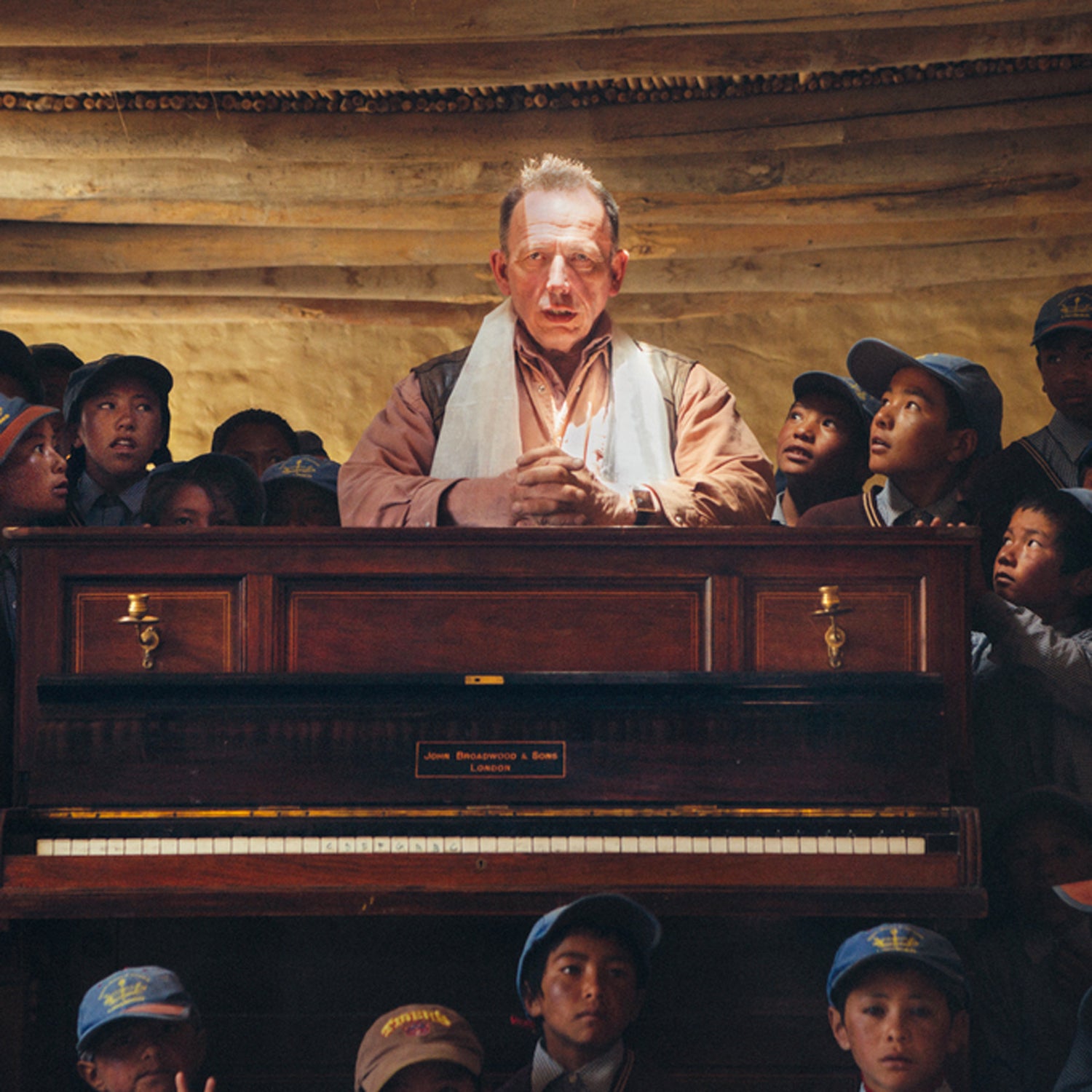 Heading out the door? Read this article on the new Outside+ app available now on iOS devices for members! Download the app.
Our favorite outdoorsy documentaries from this season's film festivals cover a wide range of subjects—from a journey to deliver the world's highest-altitude piano to a science experiment that takes quarantine to the extreme. The coronavirus pandemic has delayed many movie release dates, but in the meantime, some filmmakers are making their documentaries available via virtual streaming events, while others are releasing them directly to platforms like Hulu. Whether you watch them curled up on your couch this spring or in a movie theater later this year, these four films are well worth your time.
'Spaceship Earth'
Halfway through Spaceship Earth, eight people giddily enter a sealed replica of earth's environment called Biosphere 2. It's 1991, and they plan to spend two years inside the three-acre campus of connected geometric buildings without replenishing oxygen or supplies, to learn about how we might live better on earth and in space. But first there's a problem: the door won't close. It's a symbolic moment in a film that compassionately revisits what many remember as an awkward spectacle from the nineties. Biosphere 2, still standing in the Arizona desert, was an ill-fated experiment by a well-funded group of countercultural artists and scientists who struck many as cult-like. Director Matt Wolf uses archival footage and interviews to compellingly depict an idealistic but sometimes misguided crusade. The film is streaming on Hulu and other online platforms starting May 8. —Erin Berger
'Piano to Zanskar'
"Making pianos is the most boring thing that you could possibly ever do," says piano tuner Sir Desmond Gentle at the beginning of Piano to Zanskar. We then follow him as he travels 5,000 miles from his London shop to hand-deliver a 176-pound instrument to a remote village in the Himalayas. His goal is to enable music lessons at a local school, and if Gentle completes his expedition, he'll have placed the highest-altitude piano in the world. Dry humor and charming musical breaks accompany terrifying scenes of a Sherpa team chasing piano parts down scree-filled mountainsides. The film, which won the grand prize at the 2019 Banff Mountain Film Festival, is a meditation on worthwhile tedium, the spirituality of music, and hard-to-reach places. Piano to Zanskar will be featured in a 48-hour streaming event hosted by the Vancouver International Film Festival this May or June, though an exact date has yet to be announced. —E.B.
'Rebuilding Paradise' 
The first nine minutes of Rebuilding Paradise, a documentary about the 2018 Camp Fire in Northern California, are terrifying. Using patrol-car dash-cam footage, 911 calls, and video from fleeing residents' phones, director Ron Howard takes audiences straight into the inferno that destroyed 20,000 acres within 24 hours, including the entire town of Paradise. The film follows a sympathetic group of protagonists—including a former mayor, a police officer, and a high school counselor—during a year of post-fire recovery as they try to restore their lives. Rebuilding Paradise is about one story of human perseverance, but its closing montage suggests that natural disasters of this scale—and their refugees—are becoming more and more common around the world. —Xian Chiang-Waren 
'The Cost of Silence'
Ten years after the Deepwater Horizon disaster, The Cost of Silence explores the oil spill's devastating human toll. Director Mark Manning started filming late in the spring of 2010, when BP was showering the Gulf of Mexico with toxic dispersants in an attempt to clean up its mess. Over the course of nearly a decade, Manning's crew traveled throughout the Gulf Coast region, collecting scores of powerful stories from residents who claim they're still suffering from chronic health problems caused by those chemicals. They describe respiratory issues, sickly brown ear drainage, and even a cluster of rare childhood cancers. Manning, a former commercial diver who started his career in the Gulf, is deeply empathetic in his portraits of the clean-up workers, commercial fishermen, and ordinary families whose lives have been upended. —Sophie Murguia 
Lead Photo: Courtesy of Jarek Kotomski