The Power List
They control the lands you play on, the athletes you worship, the gear you buy, even the food you eat. Meet the 25* most influential people in the world outside. *Ranked in order of influence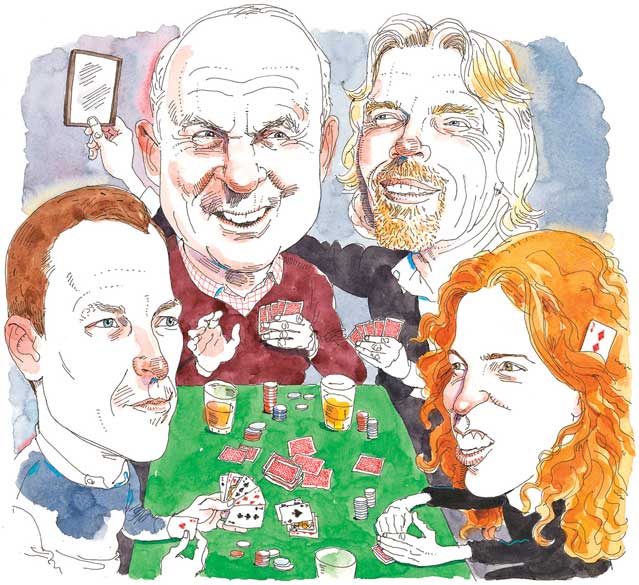 Heading out the door? Read this article on the new Outside+ app available now on iOS devices for members! Download the app.
The outdoors is big business, and it's only getting bigger. We profile 25 of the most influential businesspeople, athletes, and officials in our world today.
1. Dietrich Mateschitz
2. Yvon Chouinard
3. Melinda Gates
4. Charles and David Koch
5. Shaun White
6. Ken Salazar
7. Jacques Rogge
8. Sally Jewell
9. Mark Tercek
10. T. Boone Pickens
11. Lance Armstrong
12. Sir Richard Branson
13. Stephen Kaufer
14. Sandy Bodecker
15. Jeff Skoll
16. John Fahey
17. John Mackey
18. Rebecca Martin
19. Jill Layfield
20. Jim Jannard
21. Ron Semiao
22. Jenn Dice
23. Steve Astephen
24. Conrad Anker
25. To Be Determined
1. Dietrich Mateschitz
CEO of Red Bull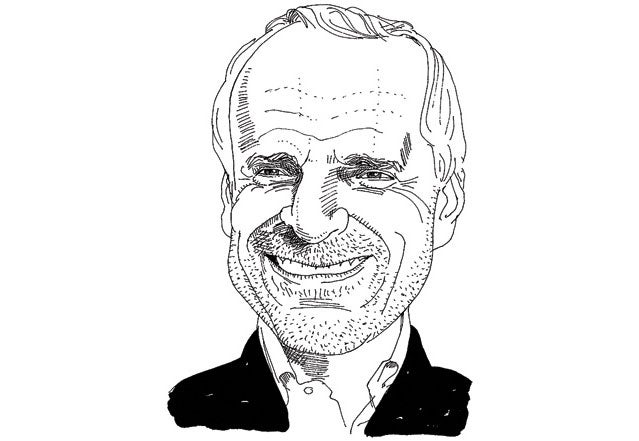 Launched Action sports
We don't know if Dietrich Mateschitz really cares about BASE jumping or snowboarding or air racing, but we do know that the famously reclusive 67-year-old Austrian has a thing for marketing. Since bringing Red Bull to the United States in 1997, Mateschitz has positioned the hypercaffeinated energy drink as the primary sponsor of the action-sports movement, funding everything from wakeboarding competitions to waterfall kayaking to big-mountain freeskiing. Put it this way: without Red Bull, it's unlikely the extreme-sports boom would have happened at all—it's estimated that the company has poured $300 million into -sponsorship of these edgy games. Now Mateschitz is moving into more traditional athletic realms—golf, basketball, and surfing. This year, Red Bull also launched a record label and a glossy magazine in the U.S. Up next: a reality show starring Red Bull–sponsored athletes.
By the Numbers 4.2 -billion: cans of Red Bull sold last year; 500: sponsored athletes, including Travis Pastrana, Will Gadd, and Danny MacAskill
Second Opinion "It's like -having a rich uncle who believes in you even if the whole world thinks you're crazy," says Gadd. "A few hundred years ago, artists and writers had patrons that would support their economically unviable efforts. Red Bull is the modern patron—no, saint—of action sports."
2. Yvon Chouinard
Founder of Patagonia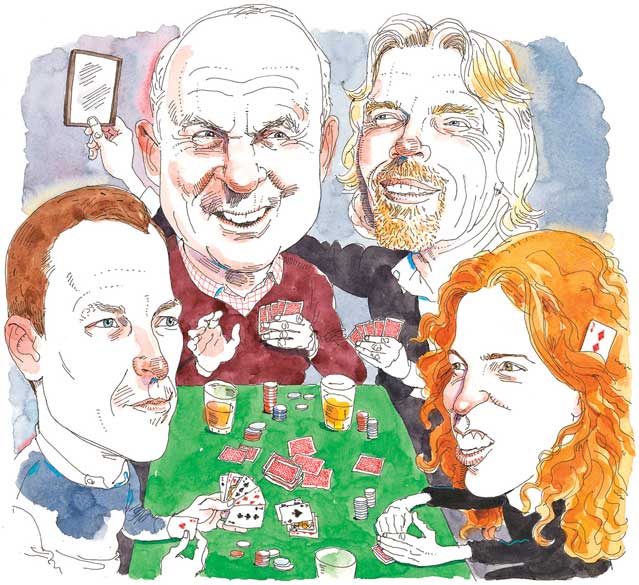 Created Sustainable business
Yvon Chouinard could have ­taken Patagonia public a long time ago. Instead, the ­former blacksmith and original ­climbing dirtbag of Yosemite's Camp 4, now 73, has kept his company private so he could pursue his twin goals of inno­vation and environmental sustainability without having to answer to shareholders. Along the way, he realigned the outdoor ­industry every decade or so. When, in 1996, ­Chouinard began demanding that only organic ­cotton be used in his products, he ­created the organic-cotton industry. Ditto for recycled polyester. A few years ago, Pata­gonia ­redesigned the wetsuit, adding merino wool, making the neoprene stretchier and warmer, and setting a standard that ­other companies are still chasing. Chouinard is a groundbreaking philanthropist as well, founding 1% for the Planet, an alliance of businesses that give 1 percent of their sales to environ­mental causes. ­Patagonia's Freedom to Roam initiative, a ­coalition of environmental groups and ­businesses attempting to preserve wildlife corridors, was absorbed this year by the World Wildlife Fund. Chouinard even does volunteer work for corporate America—in 2009, ­Wal-Mart asked his advice on how to green its ­supply system.

By the Numbers 1,450: companies in 1% for the Planet ­(Outside is a media partner);
$39 million: amount Patagonia has given to environmental organizations since 1983

Second Opinion "When you actually use the products you make, it's not hard to appreciate the environments you use them in," says Peter Metcalf, CEO of Black Diamond Equipment. "Yvon has been a real catalyst in pushing the outdoor industry to adopt a green mentality. In fact, he's the catalyst for the entire outdoor-apparel industry in the U.S."
3. Melinda Gates
Cochair of the Bill and Melinda Gates Foundation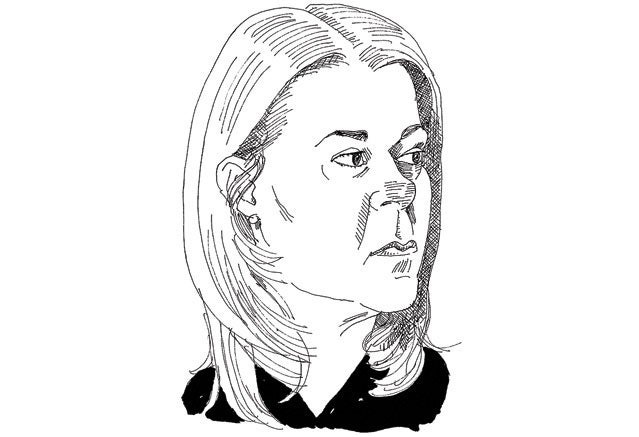 Solves the world's ills
What separates Melinda Gates from other philanthropists? Money, for one thing—the Gates Foundation's $36 billion endow­ment makes it the world's most powerful cash-bestowing organization. The other factor? Her relentless hunt for innovation. The 47-year-old Duke business-school grad and former Microsoft employee insists on a high-tech, empirical approach to tackling the world's problems, tapping the minds of thousands of scientists worldwide. In July, the foundation announced a reinvent-the-toilet competition to find a clean sanitation solution for the 2.6 billion people without plumbing in developing countries, doling out $3 million to top-shelf researchers to design waterless and solar-powered commodes. Meanwhile, the foundation gets results—since 1985, its vac­cination program has decreased the number of polio cases in the world by 99 percent. Gates, who has summited Mount Rainier, also plans to make dramatic headway with malaria, an AIDS vaccine, drought-resistant crops, and America's ailing education system.

By the Numbers $3 billion: amount given away ­annually;
$41 billion: estimated value of a gift financier Warren Buffett has pledged to the foundation, to be paid out upon his death

Second Opinion "Melinda Gates has done more good for more people than just about anyone I can think of," says New York Times columnist Nicholas Kristof. "And it's not only that she's richer than God: she has helped set the global agenda by focusing on issues like AIDS, reproductive health, and women's poverty."
4. Charles and David Koch
CEO and executive vice president, respectively, of Koch Industries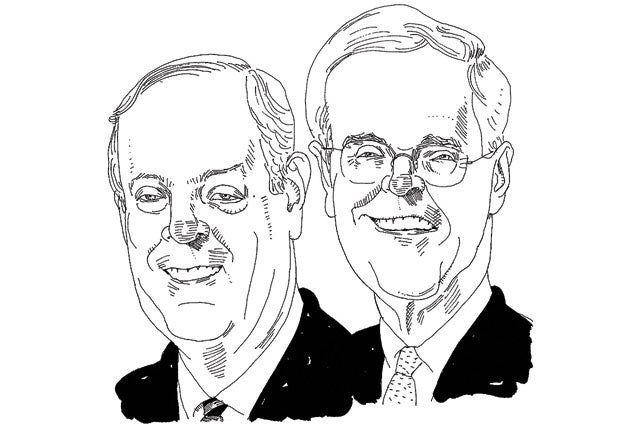 Fund Climate-change denial
The two most powerful people currently influencing the national dialogue on climate change are investing millions of dollars to suggest it doesn't exist. The Koch brothers—­billionaires many times over due to their father's fortune and their oil, paper, and petro­chemical businesses—operated under the radar for years. That changed last year when a series of reports—most notably a New Yorker exposé—outed them as the brains and wallet behind Americans for Prosperity, a foundation that has helped fund the Tea Party. Not that they're dissuaded by the newfound recognition. Last September, Charles Koch, 76, wrote to other business leaders concerning government regulation of industry: "It is up to us to combat what is now the greatest assault on American freedom and prosperity in our lifetimes." And the warming of the planet? As David Koch, 71, told New York magazine, "The Earth will be able to support enormously more people, because a far greater land area will be available to produce food."
By the Numbers $44 billion: combined net worth, according to Forbes magazine; $55.2 million: amount Koch family foundations have given to organizations questioning the science of climate change since 1997; $30 million: fine Koch Industries paid in 1999 to settle a civil suit accusing the company of causing more than 300 oil spills
Second Opinions Charles Lewis, founder of the Center for Public ­Integ­rity, called Koch Industries "the Standard Oil of our times." Greenpeace described it as the ­"financial ­kingpin of ­climate-science ­denial." And Bill McKibben, the author and environmental activist, says of the Koch brothers, "They hold so much sway because they have so much money, and they're willing to use a small bit of it to make sure they get a whole lot more."
5. Shaun White
Professional snowboarder and skateboarder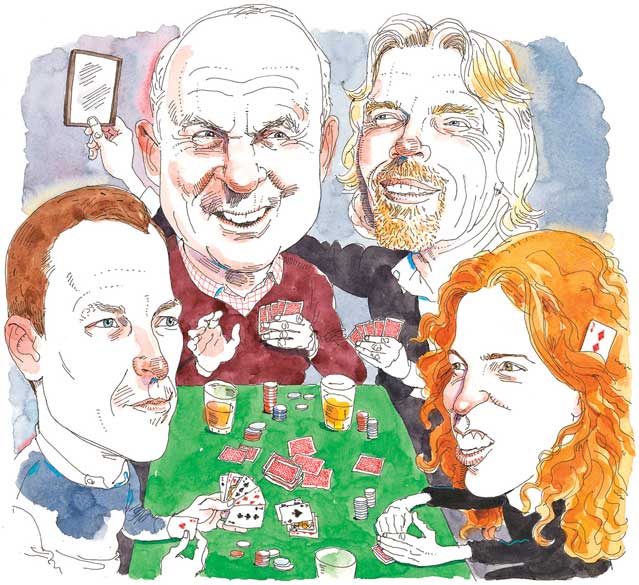 Dominates The X Games, the Olympics, and your TV screen
You know him as the Flying Tomato, a two-time Olympic gold medalist, and an X Games icon in snowboarding and skateboarding. But charismatic, fiery-headed Shaun White, 25, may be the most business-savvy sports figure on the planet. Following the 2006 Winter Olympics, White took a cue from Tony Hawk, the first board star to crack the corporate mainstream. After scoring ad campaigns with Hewlett-Packard and American Express, White quickly became a millionaire. (He now pulls $8.8 million in annual sponsorship earnings, nearly twice as much as the next-highest-earning skater, Ryan Sheckler.) He left Volcom, with its "Youth Against Establishment" slogan, in 2008 to start his own clothing line with Target. In January 2011, Bloomberg Businessweek named White the second-most-powerful athlete in the world, behind Peyton Manning. This year White, who also has his own video game, has appeared in a Black Keys video, a Stride gum commercial, and the movie Friends with Benefits.
By the Numbers 20: X Games medals (15 in snowboarding, five in skateboarding); 1: Lamborghini Murcielago in his garage
Second Opinion "He understands how to take something and make it his own—not just take an ad-agency concept and plug into that," says Hawk. "He's one of the few with crossover appeal and recognition."
6. Ken Salazar
U.S. Secretary of the Interior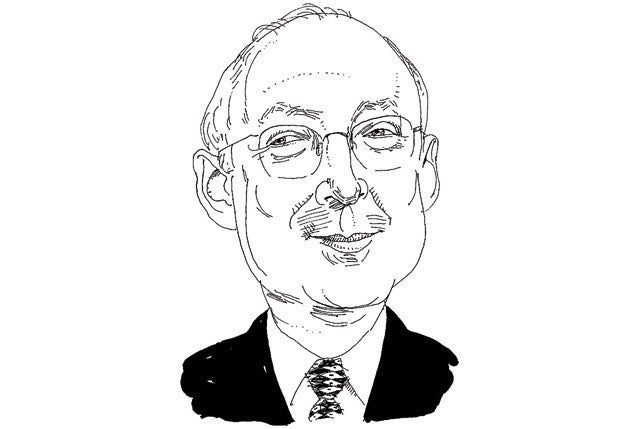 Oversees The wilderness
Whether you're a natural-gas driller, a wilderness advocate,
or a grizzly bear, Ken Salazar holds all the cards. Since he took office in 2009, this 56-year-old fifth-generation Colorado rancher has been a high-plains poker player without a tell. He shut down drilling on controversial Utah lands close to Dinosaur National Monument, then opened up Wyoming's Powder River Basin to coal mining. He slammed the debauched Mineral Management Service, then welcomed Shell to drill oil on the Arctic Shelf. He supported Bush-era policy to delist gray wolves, then attacked Congress for pushing to gut the Endangered Species Act. So is Salazar compromising away our environmental heritage—or is he the last lawman standing between the wilderness and the Tea Party? The verdict is still out, but this much is certain: he affects the lands where we play—and where companies extract—like nobody else.
By the Numbers 31: species the Department of the Interior agreed should be protected under the ESA but won't be because of higher priorities
Second Opinion "Salazar has the heart of Stewart Udall but the middling-course political instincts of Bruce Babbitt," says historian Douglas Brinkley. Still, Brinkley says, he's "holding the line against the madhouse extraction mania that has gobbled up the Republican Party."
7. Jacques Rogge
President of the International Olympic Committee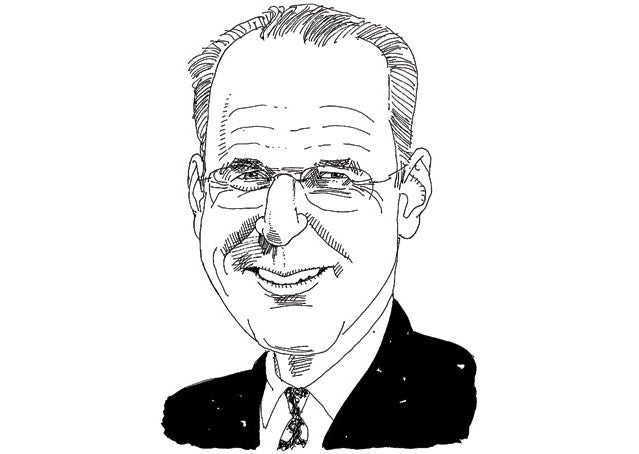 Determines Which sports exist
In 2001, when former orthopedic surgeon Jacques Rogge took over the presidency of the Inter-national Olympic Committee (IOC), the role was less than desirable. A bribery scandal at the Salt Lake City Games saw six board members expelled, and doping was on the upswing. But the mild-mannered Belgian, 69, a former world-champion yachtsman, has spent the ensuing decade methodically building the organization back up. The Olympics have more than doubled the number of drug tests, and the IOC's controversial zero-tolerance policy has cost 18 athletes their medals on Rogge's watch. He's also advocated bringing the Games to developing countries, which is why Rio de Janeiro will host the first South American Olympics in 2016 and countries like Qatar and Azerbaijan are considering bids. Rogge's other initiative: snow. He's been more aggressive than any recent IOC president in seeking out new winter events. At the 2014 Sochi Games, athletes in the ski halfpipe, slopestyle snowboarding, and team luge will finally get their shot at a Wheaties box.
By the Numbers 3: Olympics Rogge sailed in; 12: new sports the IOC has added since April
Second Opinion "Rogge has definitely refreshed what the Olympics are all about by being open to new sports," says Luke Bodensteiner, executive vice president for athletics with the U.S. Ski and Snowboard -Association. "When he started, he made a commitment to be very athlete focused, and he's really lived up to that. At the end of day, it's not about TV or marketing—it starts and ends with the athletes."
8. Sally Jewell
CEO of Recreational Equipment Inc.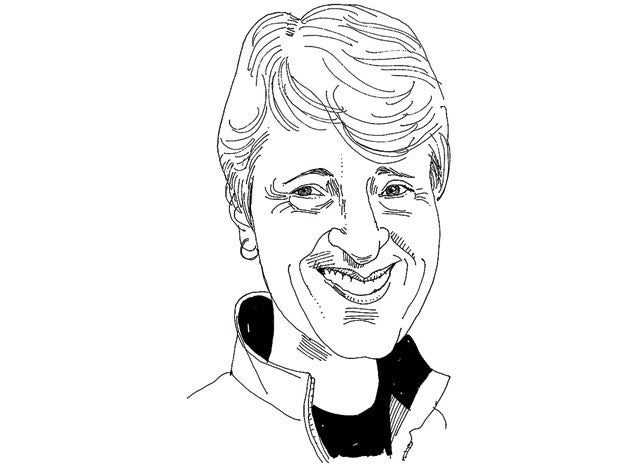 Decides What you wear
With 118 stores and $1.7 billion in sales in 2010 (up 14 percent during a recession), REI is the dominant retail force for outdoor gear in the country, dictating which brands become iconic. And while much is made of the REI buyers who decide which products make it into the store (and onto the famed shoe wall), the person behind the juggernaut co-op is Sally Jewell, a no-nonsense, eco-conscious 55-year-old former banker who climbed Antarctica's 16,067-foot Vinson Massif earlier this year. To quantify REI's influence, consider the case of Keen: eight years ago, a river rat named Martin Keen had one prototype water shoe. Then REI began carry-ing the brand, and Keen shoes exploded, passing the $200 million mark in sales last year. FiveFingers was a little side project by boot-sole supplier Vibram before REI threw its support behind the shoes in 2006, knowing that they meshed with the emerging trend of barefoot running. At press time, FiveFingers was on track to rack up $100 million in sales this year.
By the Numbers $30.2 million: REI's net income in 2010, after $93.4 million in dividends were delivered to co-op members
Second Opinion "REI's product buyers are the most power-ful in the industry," says Kenji Haroutunian, director of the Outdoor Retailer (OR) trade show. "At OR, REI buyers are like royalty. It's not a coincidence that Sally was invited to the White House to speak at the America's Great Outdoors Initiative launch last year."
9. Mark Tercek
CEO of the Nature Conservancy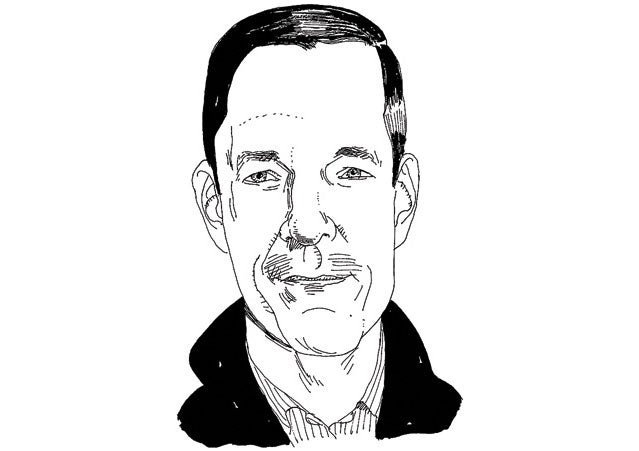 Oversees more conserved land than anyone on earth
Yes, Ted Turner owns two ­million acres in North America. Kris and Doug Tompkins have protected more than two million in Chile. But the world's largest, wealthiest conservation organization, TNC, has preserved some 119 million acres (count 'em!) in more than 30 countries. Since taking the reins in 2008, Mark Tercek, 54, a former Goldman Sachs managing director who headed its Environmental Strategy Group and Center for Environmental Markets, has weathered a recession that saw TNC's war chest dip by more than $257 million; spearheaded the conservancy's expansion into Africa; and cut funding from foundering programs in places like Panama and Guatemala to emphasize big-idea initiatives like an international water fund and a program that gives indigenous people a say in local conservation. He also brought discipline to the organization following a 2003 Washington Post investigation that led to an IRS audit. In meetings, he's known for repeating (and repeating) his mantra, "Focus like a laser."

By the Numbers 795,836: acres TNC conserved in 2010;
$204 million: dollars spent on conserved land in 2010; $1.1 billion: current endowment

Second Opinion "Mark is well on his way to transforming the biggest conservation organization into a more global and sustainable enterprise," says former Treasury secretary and Goldman CEO Henry Paulson, who served as the chairman of TNC's board of directors from 2004 to 2006. "He's doing it with bold, ambitious ideas and smart risk-taking. By engaging socioeconomic forces in conservation ­efforts, he's giving local people a greater stake in saving nature that ultimately sustains them."
10. T. Boone Pickens
Financier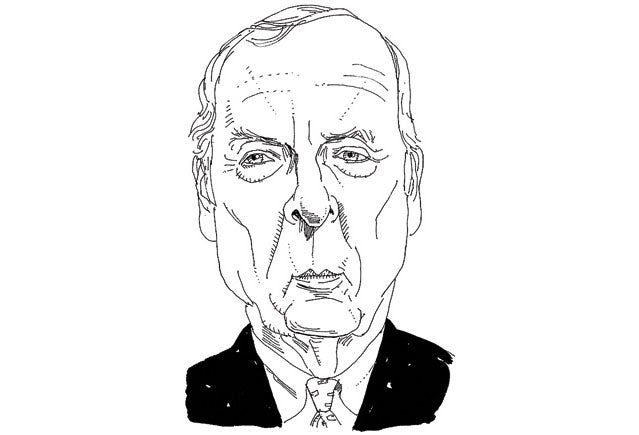 Ruined Wind power
It's hard to believe, but in 2008 this 83-year-old hedge-fund chairman, former oilman, and natural-gas baron was the poster child of alternative energy. That year, the staunch conservative paid $80 million to run commercials for his Pickens Plan, a solution for getting the United States off foreign oil that included a $1 trillion stake in wind power. He even personally invested in what was to be the country's largest wind farm, in the Texas Panhandle. It was a Kumbaya moment, with ­enviros and conservatives agreeing that alternatives were a noble goal. It didn't last. In January 2010, with the ­recession hammering renewables, Pickens canceled his Texas wind farm and dropped most of the wind power from his plan. Now the Warren ­Buffett of energy has gone all-in on natural gas, becoming one of the biggest defenders of hydraulic fracturing, or "fracking," a controversial extraction technique that involves cracking open bedrock to release gas. People are still listening. President Obama singled out Pickens and made natural gas a cornerstone of his energy plan. And Pickens says he has rallied 300 congressional representatives to a piece of legislation that would grant incentives to natural-gas producers, which could pass by the end of the year.

By the Numbers 1.6 ­million: people who signed on to the ­Pickens Plan online;
2.6 quadrillion: cubic feet of natural gas in the U.S.;
8,503: megawatts of wind energy ­installed in the U.S. in 2008;
5,317: megawatts installed in 2010

Second Opinion "When Pickens jumped into the wind industry, it looked like a very different investment opportunity," says Matt Kaplan, associate director of wind energy at IHS Emerging Energy Research. "He made a big splash by being a prominent former oilman investing in four gigawatts of alternative energy. His impact has been mixed. He's not ­dissuading people from ­investing in wind—there are certainly still people making money—but with gas prices so low, he's going where there are higher returns."
11. Lance Armstrong
Seven-time Tour de France winner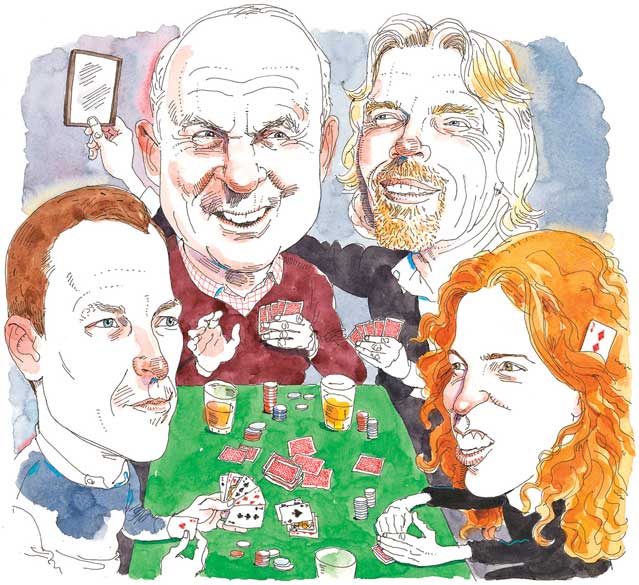 Inspires Millions of cancer survivors
Did he or didn't he? It doesn't matter to cancer survivors. While weathering (at least for now) a flurry of doping allegations, Lance Armstrong, 40, has spearheaded one of the most successful fundraising initiatives in history. His $400 million Livestrong foundation has become an international force in the fight against cancer. In 2007, Armstrong successfully campaigned across Texas for Proposition 15, which commits $3 billion toward cancer research over ten years; last year he lobbied the state of California to create a 2012 ballot initiative that would impose a $1-per-pack tax on cigarettes to generate some $855 million for cancer research. And last fall, Livestrong opened the Cancer Navigation Center, a $575,000 free-counseling facility in Austin.
By the Numbers Three million: followers on Twitter
Second Opinion "As a celebrity and a cancer survivor, Lance Armstrong has raised funds for cancer treatment for thousands of people around the world," says former President Bill Clinton, who works with Armstrong through the Clinton Global -Initiative. "Livestrong is working to make the latest medicine and technology available to people on every continent."
12. Sir Richard Branson
CEO of Virgin Galactic, founder of the Carbon War Room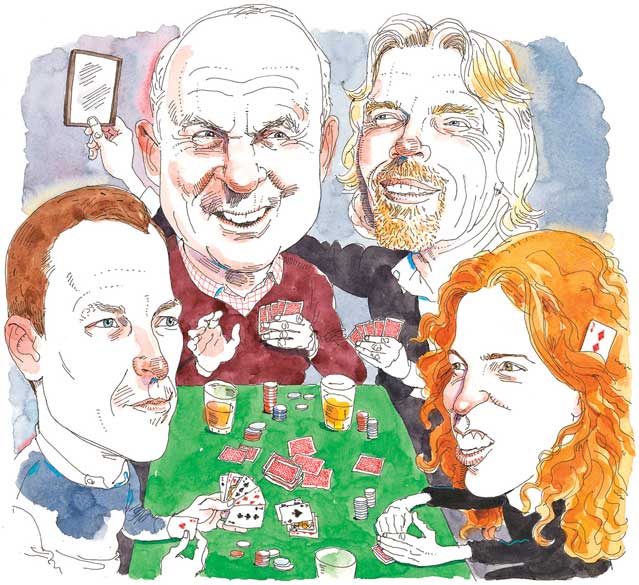 Sends people to The bottom of the ocean, outer space
Richard Branson's Virgin Galactic is currently building a spaceport near Truth or Consequences, New Mexico, and testing ­vehicles that will take commoners willing to part with $200,000 on a six-minute suborbital spin around Earth. Virgin ­Oceanic, meanwhile, ­announced earlier this year that it would use the DeepFlight Challenger, a submersible "ocean plane," to explore the five deepest spots on the ocean floor, with Branson at the controls for at least one of the dives. All of which would seem only to cement his billionaire-playboy reputation if he weren't also bankrolling one of the world's most serious attempts at carbon mitigation. Launched in 2009 by Branson, 61, and three other businessmen, the Carbon War Room is a Washington, D.C., group that connects scientists and entre­preneurs with a focus on 25 "battles"—from alternative ­energy to livestock management to green construction materials. In typical style, Branson is harnessing the power of ­publicity—he personally oversees the War Room's Gigaton Prizes, which give bragging rights to companies, like Nike and ­Vodafone, that have made big moves in the battle against carbon.

By the Numbers 430: customers who've signed on for Virgin Galactic flights

Second Opinion "What ­Branson has done is focus people on the part of carbon ­reduction that gets too little attention," says Carl Pope, chairman of the Sierra Club. "A huge amount of the carbon we emit is ­uneconomic waste. We don't have bad technology, we have bad markets, and the Carbon War Room is the only place I know of that focuses on identifying the sources of market failure."
13. Stephen Kaufer
CEO of TripAdviser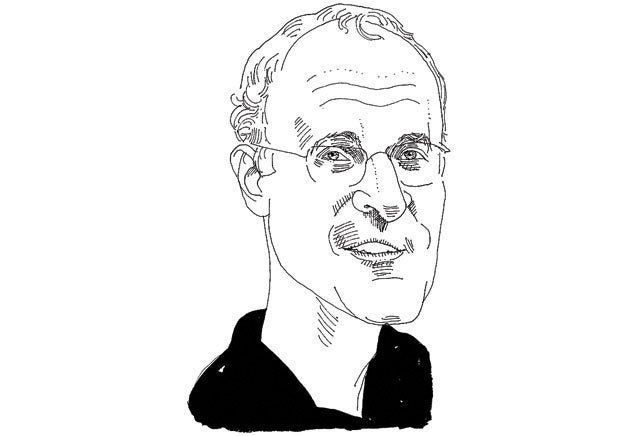 Terrifies Hotel owners
Once upon a time, guidebook writers decided with a keyboard stroke which hotels, lodges, restaurants, and destinations thrived or died. Now we all do. That's largely thanks to Stephen Kaufer, 49, a Harvard computer-science major and software developer who recognized the power of the crowd. In 2000, he brought Amazon­.com's customer-review model to the travel ­industry with Trip­Advisor. Since then, the company has added ratings for airlines and vacation rentals, mobile apps, and a flight meta-search ­engine. The design is archaic, but that doesn't stop 50 million people in 30 countries from visiting Trip­Advisor sites every month, making it the world's largest online travel platform. (Meanwhile, sales of travel guidebooks plummet by about 10 percent each year.) The influence is undeniable: a cottage industry of reputation-management firms has emerged to shape hotel reviews.

By the Numbers 25: new reviews posted on TripAdvisor every minute

Second Opinion "It changed everything," says Christopher Elliott, the reader advocate for National Geographic Traveler and cofounder of the Consumer Travel Alliance. "It's a problematic thing to have so much power. Now hotels design their entire social-media strategy based on TripAdvisor."
14. Sandy Bodecker
Vice President of Action Sports at Nike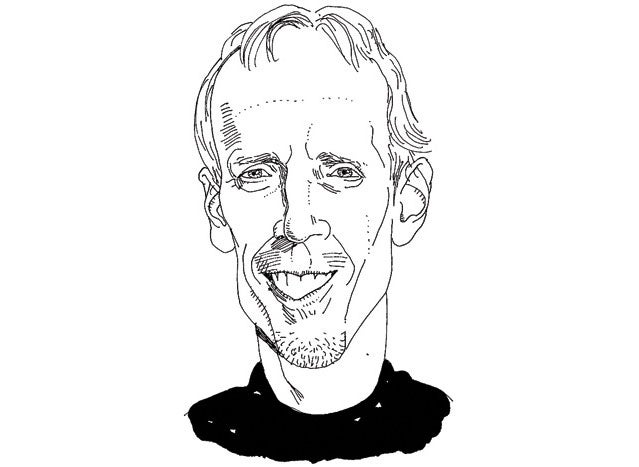 Worries Surf companies
Phil Knight is still the king at Nike, but 59-year-old Sandy Bodecker, a former ski racer, makes our list for pushing the Swoosh's juggernaut into the action-sports realm. First, in the nineties, he transformed Nike into a major player in soccer, investing heavily in national-team sponsorship, which helped lead to revenues in excess of $1.7 billion. Then, a decade ago, he headed a successful push into skateboarding. Now Bodecker hopes to establish Nike as the market leader in the realms of skateboarding, surfing, snowboarding, BMX, and motocross. He's off to a good start: His revamped action-sports division pulled in $470 million through August, making it one of the company's fastest-growing sectors. In June, Nike unveiled "The Chosen," the company's "Just Do It" campaign for action sports. And in July, Nike surfer Carissa Moore, then 18, became the youngest woman to clinch the ASP women's title.
By the Numbers 27.6 percent: portion of the action-sports-footwear market Nike reportedly controls
Second Opinion "In ten years, Nike could own the whole action-sports category," says Peter Townend, 1976 ASP world champion and former publisher of Surfing magazine. "Nobody outside of the surf business has ever been in the game before. The cartel is freaked out—the Quiksilvers, Billabongs, and Rip Curls."
15. Jeff Skoll
Founder of Participant Media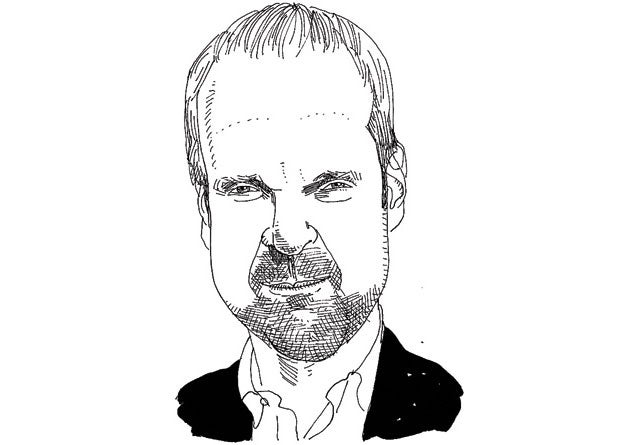 Bankrolls films that matter
Hollywood is squeamish when it comes to trying new things (for proof, see last summer's Thor, The Green Hornet, and X-Men: First Class). So when a script comes along dealing with social issues or the environment, the man you want to get a meeting with is Jeff Skoll, 46, whose Participant Media funds the untouchable message movies the rest of Holly­wood laughs at. Skoll, the first president of eBay, made roughly $2 billion after cashing in his stock in the early 2000s. In 2004, the Ontario ­native launched Participant Media with a freshman slate of movies including Syriana, Murderball, North Country, and Good Night, and Good Luck, which combined garnered 11 Oscar nods. Follow-ups have included a few titles you might find familiar: An Inconvenient Truth; Food, Inc.; and The Cove, the graphic documentary about Japanese dolphin harvesting that won the 2010 Oscar for Best Documentary Feature. Skoll has dumped hundreds of millions into Participant and doesn't ­expect it back. (His Skoll Foundation is equally generous, having given $168 million in grants to social entrepreneurs.) Participant recently optioned a story about the Deepwater ­Horizon spill, released this summer's The Help, and is producing a film about Bobby Martinez, a gang member who went on to ­become a surfing world champ.

By the Numbers 35: films ­Participant Media has financed;
18: Oscar nominations those films have received

Second Opinion "To most of Hollywood, movies are ten dollars and a box of popcorn, but to Jeff Skoll they are a way to change the world," says Louie Psihoyos, director of The Cove. "Hollywood thinks 'butts in seats'—he thinks 'minds in seats.' "
16. John Fahey
President of the World Anti-Doping Agency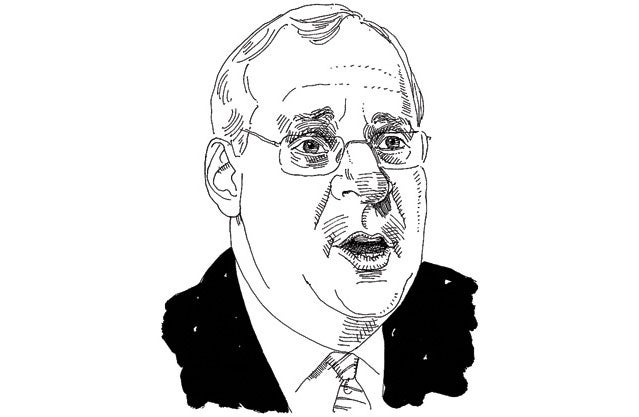 Sets the standard for the world's doping cops
Dick Pound, the loudmouthed first president of the World Anti-Doping Agency (WADA), was a tough act to follow, but John Fahey, the former Australian finance minister, has done just fine. Since taking over WADA in November 2007, the 66-year-old has pushed hard for government cooperation in countries like China and Russia, shone the light on uncooperative organizations like Major League Baseball, and made efforts to start anti-doping education in youth sports. WADA doesn't so much prosecute dopers as set a standard used by other agencies, such as the International Olympic Committee and the UCI, cycling's governing body. But Fahey's most important contribution might be developing partnerships with pharmaceutical companies. Outfits like Glaxo-SmithKline allow WADA access to confidential data on compounds still under development, so the doping cops can keep up in the ever-escalating performance-enhancement arms race. It might not be as sexy as taking down Balco, but building a science-based detection system and getting leagues and governments on board is much bigger, and much more difficult.

By the Numbers $26 million: WADA's annual operating budget

Second Opinion "John has solidified relationships with Interpol, world trade and customs agencies, and the pharmaceuticals industry," says Travis Tygart, CEO of the U.S. Anti-Doping Agency. "From a global perspective, those achievements have been huge, have had immediate results, and will have a long-term impact on the fight for clean athletes."
17. John Mackey
CEO of Whole Foods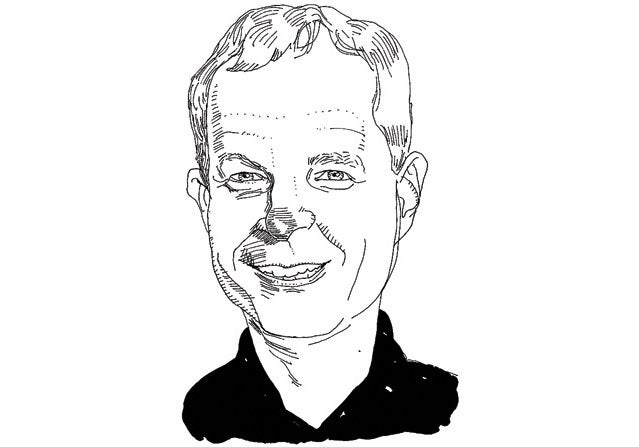 Decides What's for dinner
The most incredible thing about John Mackey is that he's still the head of Whole Foods. In the past few years, the Austin-based chain's cofounder has been dinged by the SEC for creepy comments he made anonymously on a stock website and has aired anti-union views in a Wall Street Journal op-ed that caused his progressive customer base to retch. Meanwhile, "Whole Paycheck" suffered so much during the recession, Mackey had to sell large chunks of the store to outside investors. But it has roared back to profitability, with $9 billion in sales in 2010, meaning the 57-year-old vegan is still the dominant force in the natural-food movement. His decisions (and whims) determine which meats, fruits, and energy bars go on shoppers' shelves. Case in point: in 2003, when an activist complained about the way the chain's fresh duck was produced, Mackey researched factory farming and completely overhauled the line. This January, he instituted a policy of labeling GMO products—but also refused to ban goods from Monsanto. Which means you could be buying their stuff.
By the Numbers 2,400: products Whole Foods stocks;
19: companies Mackey has bought out
Second Opinion "Whole Foods has standards for what ingredients they allow, and that can have a huge impact on the market," says John Gay, executive director and CEO of the Natural Products Association. "Some companies tailor their products just to get into Whole Foods."
18. Rebecca Martin
Director of the National Geographic Society's Expeditions Council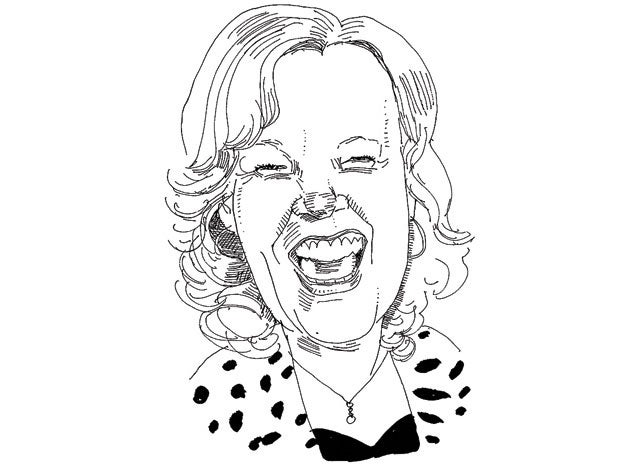 Controls The keys to the Nat Geo kingdom
If you're an explorer and want to be the next Galen Rowell or -Michael Fay (see "How the Nomad Found Home," page 104), you'll eventually come under the gaze of Rebecca Martin. A 54-year-old former staffer at the yellow book, she has been the gatekeeper for Nat Geo's deep chest of sponsorship cash for the past 13 years. Not only has she helped green-light some of the most exciting explorations of the modern age—like Fay's 15-month Megatransect of Africa and Ed Viesturs's quest to climb the 14 highest peaks on earth—she's also the head of Young Explorers Grants, which sends 18-to-25-year-olds into the field.
By the Numbers $2.8 million: grant money given away by the Expeditions Council in 2010
Second Opinion "Every time I have a problem or need money, Rebecca goes to bat for me and makes it happen," says Fay. "She's not widely known. She's like an éminence gris, and she doesn't look for credit."
19. Jill Layfield
CEO of Backcountry.com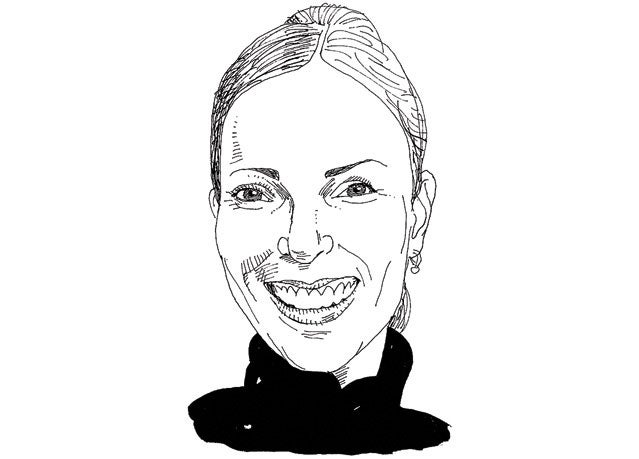 Operates The world's largest gear site
Backcountry.com has 215,000 products for sale—not counting the stuff at the ten other sites it owns, including Steepandcheap.com and Competitive Cyclist. The company also supports an online community of finicky gearheads who put the stuff to the test, then rate it. Brands like Mountain Hardwear take customer feedback from Backcountry.com into account when they design products. Unassuming CEO Jill Layfield, 37, has seen the revenue jump 744 percent since she came aboard in 2004, thanks to a focus on hardcore users and high-end products. Take the Rossignol Super 7s, a set of boards for big-mountain skiers. In November 2010, Backcountry offered them for sale before they were available to the general public. They sold out in 72 hours.
By the Numbers 300 million: unique site visits Backcountry.com has received this year (through August); 95 million: customer visits REI has received this year (through July)
Second Opinion "While online retailers like Planet Outdoors focused on venture capital and disappeared, Backcountry has been authentic from the beginning," says John Winsor, an online-community expert and CEO of the crowdsourcing ad firm Victor and Spoils. "It's easy to do the right thing by your customers if you are a local shop, but they have done that with a colossal global community and stayed authentic."
20. Jim Jannard
Oakley founder and camera inventor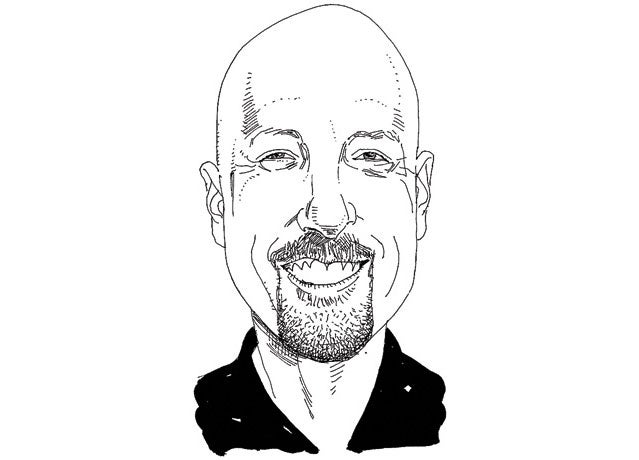 Changed The way we see
What do you do when you're worth a few billion dollars? If you're Jim Jannard, you quit your day job, then go about revolutionizing video. A restless inventor from Alhambra, California, he founded Oakley in 1975 after dropping out of the USC School of Pharmacy. Jannard, who personally shot many of Oakley's ads, sold the optics behemoth for a reported $2.1 billion in 2007. He was already focused on his next project: hiring a team of mathematicians and designers to build a camera that offered the ease of digital media with the image quality of film. They came up with the Red One, a football-size tool that, when it was released in 2007, shot at four times the resolution of any other digital camera and cost just $17,500—one-eighth the price of its nearest competitor. Since then, every camera manufacturer from Canon to Sony has scrambled to compete. The resulting outpouring of technology has antiquated film cameras, led to low-priced digital models that can shoot HD footage sharp enough for National Geographic Television, and made Jannard even wealthier. He's now America's 125th-richest man.

By the Numbers 4: Red cameras Lord of the Rings director Peter Jackson bought in 2007;
187: patents filed under Jannard's name

Second Opinion "He was the guy who said, 'It doesn't matter if I fail. It's my money, and I want to change the way people think about cameras,' " says Tristan Whitman, director of photography at the USC School of Cinematic Arts.
21. Ron Semiao
Vice president of content strategy and Global X at ESPN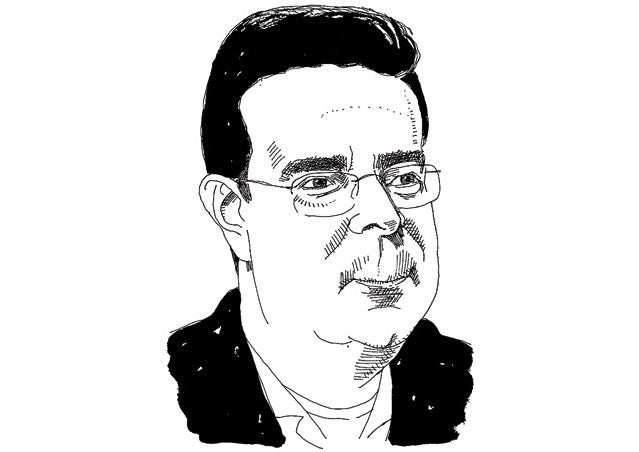 Launched The X Games
In 1995, during the beginnings of the cable-channel bloat, ESPN was having trouble figuring out how to fill airtime on ESPN2. That's when Semiao, a programming specialist, looked into skateboarding, street luge, and BMX. In 1995, he brought it all together with the X Games and Winter X Games, which became cultural touchstones. Now Semiao, 55, is going global, bidding out three international X Games to destinations to be announced next April.
By the Numbers 37 million: viewers of X Games 17, this July
Second Opinion "Ron was the guy who had the vision that action sports could be mainstream," says skier and X Games commentator Chris Davenport. "He knew how to make them exciting and blow up the personalities. He saw the potential, while others said, 'Huh?' "
22. Jenn Dice
Government affairs director at the International Mountain Bicycling Association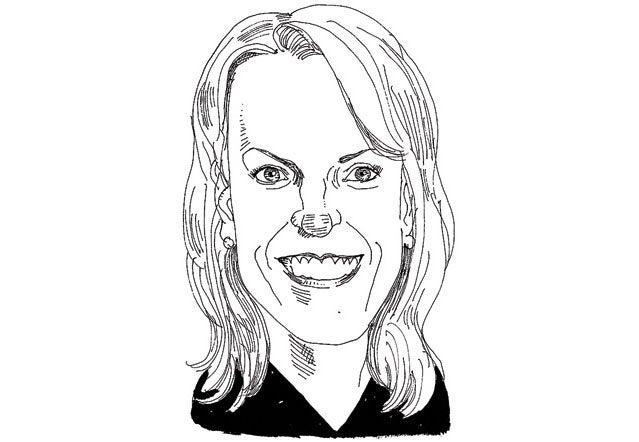 Opens America's trails
If you ride your bike pretty much anywhere but on a road, you owe Jenn Dice a beer. Over the past ten years, Dice, 39, has trained hundreds of local advocates to lobby for access on thousands of miles of mountain-biking trails around the country. In short, without Dice, the roughly four million mountain bikes sold in America last year would be limited to fire roads and torn-up motorcycle trails. Next up: in the coming year, Dice and IMBA are opening some 40 dirt pump tracks—small skills courses—in U.S. cities.

By the Numbers 44: national parks where Dice has successfully negotiated bike access

Second Opinion "Everyone who rides a mountain bike has someone championing and protecting their sport in Washington, D.C.," says six-time Leadville Trail 100 champion Dave Wiens. "And that's Jenn."
23. Steve Astephen
Principal of action sports at Wasserman Media Group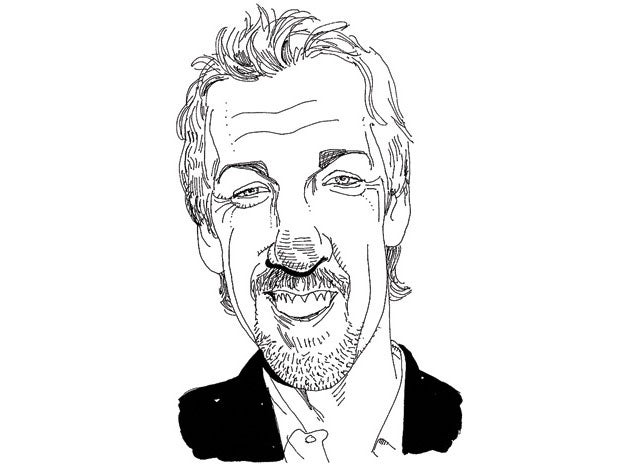 Rules The negotiating table
After working for a snowboard manufacturer for a few years, Steve Astephen, now 40, morphed into the first bona fide agent for action sports when the genre blew up in the late 1990s. His roots provided him with an edge over suits at established agencies. Today he oversees action sports at the Carlsbad, California–based Wasserman Media Group, representing the likes of Travis Pastrana, Travis Rice, Torah Bright, Dave Mirra, Ryan Sheckler, Dane Reynolds, and Bruce Irons. If there's a Scott Boras of the action-sports world, it's Astephen.

By the Numbers $200 million: approximate revenue for Astephen clients since 1998;
13: medals won by his clients at the 2011 X Games

Second Opinion "Everybody jokes about Steve being the pit bull," says freestyle motocross icon Carey Hart, one of Astephen's first clients. "And he is."
24. Conrad Anker
Alpinist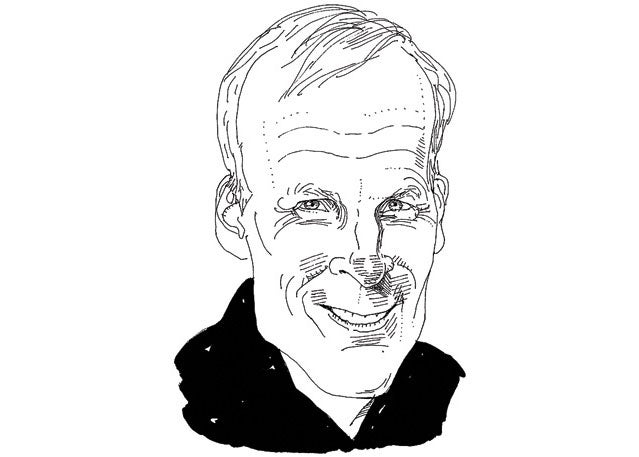 Picks The North Face athletes
The North Face is the world's largest expedition funder not called the National Geographic Society. The company pays a team of 71 athletes to lead adventurous lives, with the express purpose of making the rest of us envious enough to buy the clothes off their backs. Gaining entry into that squad requires solid skills and, more important, the blessing of one man: Conrad Anker. "Usually within 15 minutes of meeting a person, I'll know," says Anker, 49, who also has a big say in which athletes' projects become major ad campaigns. Like most employers, Anker looks for people who are hardworking, humble, and—oh, yeah—among the top athletes in the world. "We're resting the brand's legitimacy on that person," says Anker. "It's not just, 'I'm the best climber, now where's my check?' "

By the Numbers 28: years Anker has been employed by TNF as a professional climber;
$1.5 billion: TNF's approximate annual revenue

Second Opinion "He's the kingmaker," says TNF climber and photographer Jimmy Chin, whom Anker hired in 2001. "Beyond bringing in me, Renan Ozturk, Alex Honnold, and others, Conrad has helped steer company policy and environmental giving."
25. To Be Determined
Savior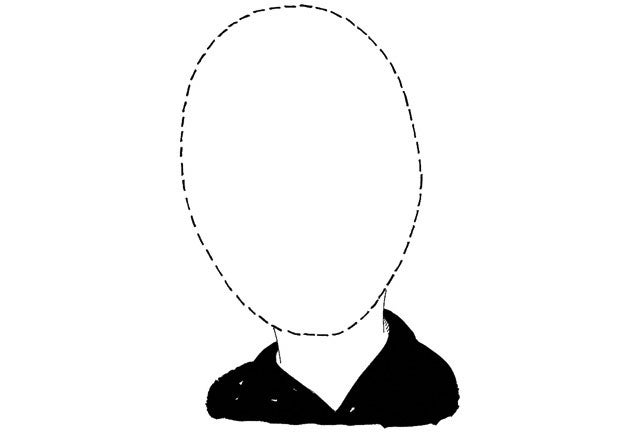 Could save The earth
Remember 2007? When The New York Times Magazine suggested Al Gore was more powerful as an environmental talking head than he would have been as president? When Vinod Khosla and Elon Musk invested hundreds of millions in renewable technology? When the Intergovernmental Panel on Climate Change's report made front-page news around the world? How things have changed. Musk has yet to make much money with his Tesla electric car, and clean-tech invest-ment has slowed 10 percent in the past year. Climate scientists are fending off fishy data-fudging charges. And Gore has faded from public view. In 20 years, we may look back and say that author and activist Bill McKibben galvanized a new generation of enviros. For now, we're waiting for someone to take the mantle of David Brower.
By the Numbers 0: times Presi-dent Obama used the words "green" or "climate" in his 2011 State of the Union Address