The Top 10 Adventure Stories of the Decade
Heading out the door? Read this article on the new Outside+ app available now on iOS devices for members! Download the app.
Advances on the web changed the we heard about adventures, breaking news, and victories. Tweets and posts and friends and low budget videos changed the way we shared stories with our readers. We checked into airports the night before with our laptops and flashed credit card passes over gas pumps on road trips. We guzzled Red Bull to meet tighter deadlines. iEverything rose in popularity as news about attention span and networking flashed on Google news and then disappeared. Even with all of those advances, the best adventure story of the decade involved face-to-face contact, cash, pencils, and paper.
10. Cold Cups
Bode Miller took the men's World Cup overall twice in the two biggest highs of a roller coaster decade.  Shaun White ruled and revolutionized snowboarding, in the process getting more crossover sports love this decade than any other extreme athlete. But Lindsey Vonn takes the top spot in winter sports for dominating skiing the last few years with an unmatched toughness. America's best chance for downhill gold in Vancouver competed in her first World Cup on November 18, 2000 and kept moving up. During the second half of the decade she overcame serious crashes and an unlucky incident with a champagne bottle and won two big crystal globes, becoming the first American woman to win two World Cup overall titles. Here's hoping she starts off 2010 by overcoming her recent hand injury and doing well in the Olympics, so people in this country give her due credit.
9. Noteworthy Survivor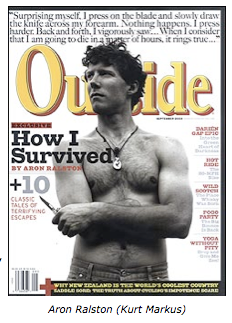 Aron Ralston brought the conversation starter around campfires to a new level after his survival story broke in May of 2003. Five days into a solo hiking and canyoneering trip in Utah he cut off his own arm with a pocket knife because it was trapped underneath a boulder and he'd run out of water. We told the story after the event and published an account in Ralston's own words. The moral? Always leave a detailed note or tell friends and family when you head out in the wilderness. Ralston didn't. The moral of Ralston's life story? Keep going. He now guides and counsels at risk youth and veterans on wilderness expeditions. We can't wait for the movie.
8. Speed to Cracks to freeBASE
Dean Potter kept chasing new natural highs. At the end of the 90s, Potter became the first climber to complete The Nose and the Northwest Face of Half Dome in under 24 hours. At the start of this decade he pushed the limits by racking up first ascents (like Concepcion), first solo ascents (like Heaven), and setting new speed records. In the middle of the decade, he fell from grace in the eyes of many when he surprisingly scaled Delicate Arch. A feat that led Patagonia to drop their sponsorship of him. Near the end of the decade he rose to popularity again when he took up slacklining and the new sport of freeBASE. It's better to watch these recent feats in the YouTube video above from Sender Films rather than read about them. That way you can see that Potter has circled back to his old tricks in a new way, making people's jaws drop for the right reasons.
7. Renewing Debate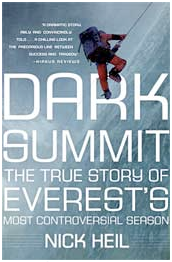 On January 11, 2008 Sir Edmund Hillary—the first to summit the mountain on May 29, 1953 along with partner Tenzing Norgay—died at the age of 88. In the spring of 2008, the Chinese closed the north side of the mountain to climbers during the Olympic torch relay. in 2009, Apa Sherpa reached the summit for the 19th time, breaking his own record. Dave Hahn completed his 11th summit the same year, the most for a Westerner. His achievements complimented a dramatic rescue on the mountain in 2001. An increasing number of people bagged the peak. But no story on the mountain this decade captured the public's attention like that of David Sharp and Lincoln Hall, two climbers stranded high on the mountain just a couple of days apart. One lived. One died. Speculation as to why led to a debate not seen since the Everest season of 1996.
Read More: Dark Summit
6. Size and Power
China's coming out party as a world power featured architectural flair, grand ceremonies, and a gold monopoly. Planning, finding, and then training talent in the years leading up to the 2008 Olympics allowed the country to take home the most gold medals for the first time in its history. Though the political might of China showed itself in their medal count, the wow of the games came from two individuals. Michael Phelps combined an intense training regimen with freakish athletic talents (a 79-inch wingspan, huge hands, an elongated torso, and size-14 feet) to take home eight gold medals. Usain Bolt won two golds and started his streak of setting world records while shattering the confines of an ideal sprinter. People are still trying to figure out why the Jamaican is so fast, and getting faster.
5. Ever the Wiser
r
The youngest world champ in history left behind Baywatch and retirement to become the oldest world champ in ASP history. In total, Kelly Slater piled up 41 ASP victories, nine world titles (four this decade), six pipe masters, and an Eddie Aikau victory. He also put out plenty of surf films this decade, allowing fans to watch him perform on video in a more natural way.
4. Prostheses Hypothesis
Does a legless Olympic sprinter have an advantage over other athletes? This question ignited a debate that went all the way up the legal ladder and led South African Oscar Pistorius to be banned and then allowed to qualify for the 2008 Olympics. He didn't make the cut, temporarily ending the heated debate, but scientists took up the question: Did Pistorius have an advantage with his fancy, high-tech blades for legs? The answer: Prostheses don't currently give athletes abiomechanical advantage. A sprinter like Pistorius had to work much harder than someone with legs to reach similar, but slightly slower, speeds. Technicians and athletes in other sports continue to tinker with new advances in order to compete and enjoy the outdoors. This decade will likely include an even stronger debate on the subject as technology advances. 
3. Unnatural Lows
Thanks to all the accusations andconvictions for drug use over the last decade, now when records falldoubters rise. That's because baseball, the Olympics, and the Tour de Franceall had athletes busted for drugs. Some of the big names inthe news in the last decade included Barry Bonds, Alex Rodriguez, Tyler Hamilton, and Marion Jones. The biggest story for our readers occurred when Floyd Landis lost his Tour de France title due to doping after we put him on our cover. A circus of accusations, denials, trials and appeals followed. Despite all the arrests,punishments, and headlines, the cheating won't stop anytime soon. Itmay even get worse. Some speculate that the front lines may move fromdrugs to genetic enhancement.
2. Yellow Redefined
He came back from cancer at the end of the decade to win the Tour de France. Then he won six more races. He made yellow cool in a way that XTerra, Body Glove, and other celebrities couldn't. Plastic wristbands became a symbol of support and courage. He retired. Then he came back again, and turned Twitter into his own quick way to broadcast sports news. He won a rugged mountain bike race and returned to Le Tour, fans in tow. This decade we'll continue to follow the long and short of his story, from epic rides in the Tour de France to 144 character dispatches @lancearmstrong.
1. Leaving Mountains Behind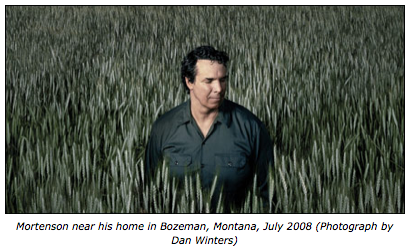 Never has the failure to climb a mountain led to such success. After Greg Mortenson failed to climb K2 in 1993 to honor his dead sister, he picked a new mountain. He raised enough money so a small village in Pakistan could build their own school. In 2006 he published Three Cups of Tea, a book chronicling his journey. By 2009 he had supported more than 131 schools in Pakistan and Afghanistan. At a time when U.S. foreign policy is governed by military might that includes Shock and Awe and a flock of high-altitude drones, Greg Mortenson took a simpler, gentler approach. He traveled on rugged roads to small villages—in the same remote regions where the United States dropped bombs from unseen and unheard planes high in the sky—to deliver cash so locals could build schools from stones and have basic learning supplies for their children. He took the war against violence out of the sky and put it in the hands of young girls on the ground.
Disagree with our list? Tell us in the comments section below.
–Joe Spring
twitter.com/joespring