There Are Lots of New Adventure Movies to Stream
Cinemas and film festivals are screening online. Here are our favorites.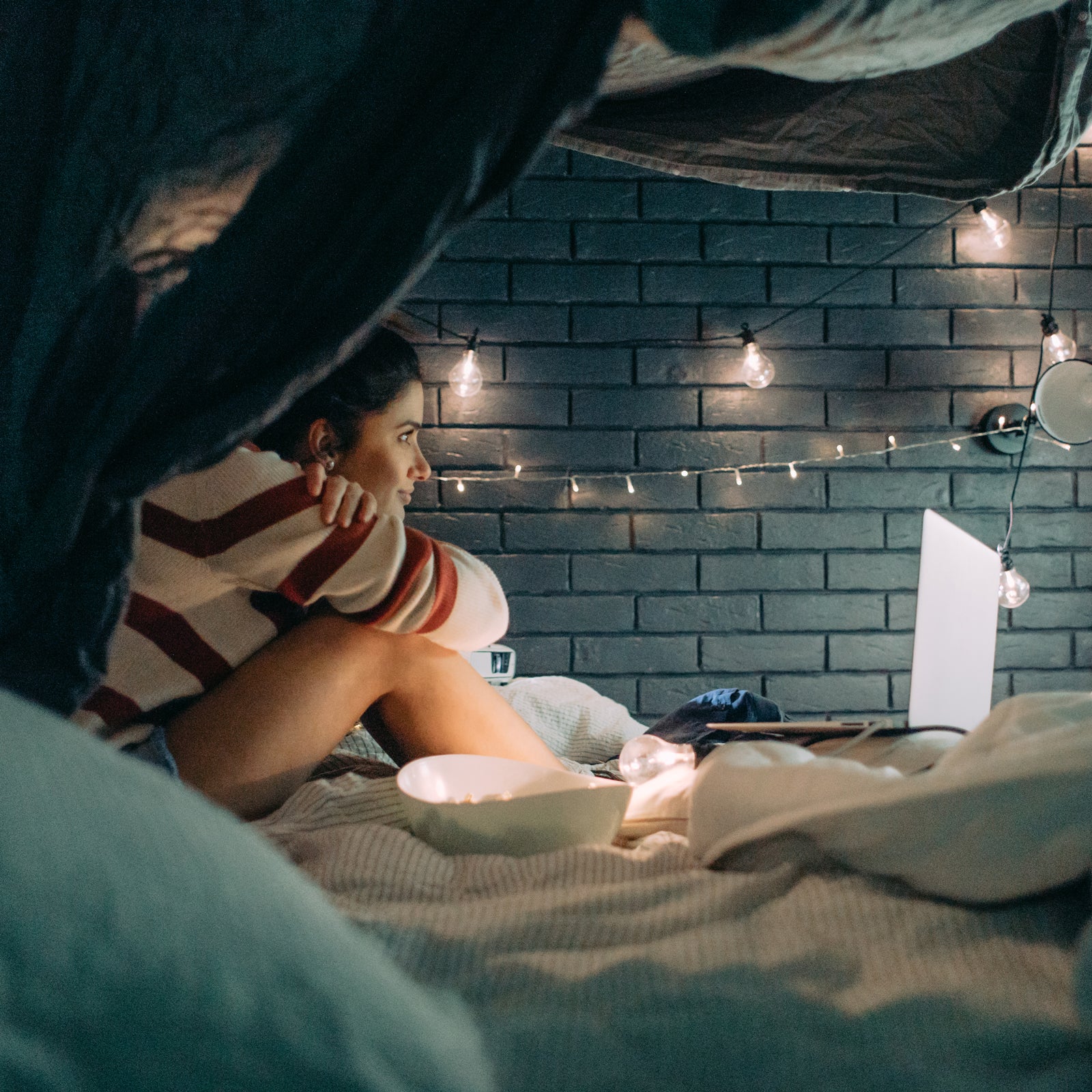 AleksandarNakic/iStock(Photo)
Heading out the door? Read this article on the new Outside+ app available now on iOS devices for members! Download the app.
It's a small salve in the grand scheme of things, but as movie theaters and film festivals hit pause for the coronavirus, many are offering special online access to films we'd otherwise have to wait to see. (Some of these options are free, while others require a fee.) It's a great time to watch a soothing nature documentary—or perhaps a French Canadian thriller about would-be preppers caught in an unexpected fight for their lives in the wilderness, if that's more your thing. Here are our favorite outdoorsy options from film festivals and feature film distributors, plus some great options on regular streaming services, that are stepping up to fill our socially distanced free time.
D.C. Environmental Film Festival
This annual mid-March showcase has been around since 1933, and not even a global pandemic can stop it. Organizers made more than 60 of this year's films available to stream. Even better, they added about 300 films from past years, including critically acclaimed favorites like The Weight of Water. We recommend 80° North, Chasing Ghosts, Constant Thought, and Street Surfers. Keep an eye on the page throughout spring, as organizers plan to release even more films.
South by Southwest 
The mammoth March festival was one of the first to cancel due to the coronavirus, but Mailchimp and Oscilloscope Laboratories made a handy little website showcasing 54 short films that were meant to be screened at SXSW. Most are no longer than 15 minutes, and there's even a shuffle button if you want to pretend that a hip festival organizer has created a custom cinematic lineup just for you and your dog. We recommend Talk Outside, in which two gruff men at a bar turn fighting words into a lovely buddy romp through the wilderness. If your dog, like mine, is such a snob and only watches documentaries, try A Bold Experiment, the true story of a man who built the world's only successful artificial bat cave. 
Netflix
We all have different ways of coping right now—and if you're the kind of literalist who's somehow soothed by watching Contagion, maybe you'll also like The Decline. It's about a group of people who go to a prepper camp hosted by a prominent YouTuber in the Canadian wilderness and then find themselves in a real survival scenario. It may help to know that an actual apocalypse isn't involved—it's more about the horror of group dynamics. It may further help to know that the movie was filmed in French, but you can either dub or add English subtitles. 
On Demand
Ah, remember when you could walk into a theater to watch movies and someone made the popcorn for you? Don't dwell on it. At home, you can eat socially unacceptable foods that you'd never be able to smuggle into the theater, and you can yell at the screen! Plus, two outdoorsy movies have hit on-demand early since, well, no one's going to be seeing them in theaters anytime soon. We endorse The Call of the Wild, Harrison Ford's wilderness adventure with a CGI dog, and (only somewhat reluctantly) Downhill, a remake of a cult-classic ski comedy about a family who is slowly torn apart by one moment of cowardice and stars Will Ferrell and Julia Louis-Dreyfus.
Reel Rock 14 
In a case of excellent timing, the climbing film event has released its lineup from last year's traveling tour for those who missed the in-person events—or those who just want to see the films again. As always, there's a good mix of goofy and serious adrenaline in the three shorts: a preview of Red Bull's forthcoming (and now delayed) Marc-André Leclerc feature The Alpinist, a terrifying but lighthearted highball attempt with Nina Williams in The High Road, and a tale of a community where dirtbags and cowboys coexist in United States of Joe's. A feature-length film, The Nose Speed Record, shows Alex Honnold and Tommy Caldwell battling for said record, with underdogs Brad Gobright and Jim Reynolds also in the mix. The climbers' endearing antics and meditations on risk have taken on a bittersweet significance since Gobright died in a climbing accident after the movie was filmed.
Banff Mountain Film 
Banff Mountain Film Festival happens late every October, so it remains unclear if and how that will be affected, though some of its ongoing world tour screenings have now been canceled. In the meantime, the festival has heeded our calls for more indoor adventure. Organizers have put together a special page of selected films from the 2018 and 2019 festivals, featuring climbers, cold-water swimmers, skiers, skijorers, and one 97-year-old runner.
Mountainfilm
Mountainfilm, usually a prime gathering spot for outdoor enthusiasts and activists in Telluride, Colorado, has made the decision to go online instead this year. Films and presentations will stream May 15 to May 25. You can purchase an all-access pass for $75 or per-film passes for $10 each. (Anyone who already bought a more expensive ticket to the in-person festival gets a refund, either for the full ticket or for a difference in price if they choose to peruse the online options.)  A full pass gives you access to more than 100 films on a secure streaming platform; for additional fees, you can view talks and other events. Plus, a good number of talks and films from past years are already available to stream on the festival's website. A New View of the Moon, The Super Salmon, and The Mirnavator would make excellent stress reducers. See also: Cheryl Strayed in conversation with Oprah at last year's festival, which, honestly, was so popular you probably didn't get to see it even if you were there.
No Man's Land Film Festival 
No Man's Land is, in normal times, a touring showcase of work by and about adventurous people who identify as women. This year, the organizers managed to host their flagship event in the first week of March but pivoted to a virtual world tour as the pandemic restricted travel and large crowds. It'll run from April 9 to April 12, and you can purchase tickets to access streaming on some or all of those days. (There is a free ticket option for Saturday screenings for those who are struggling financially.) Highlights include a film by Pattie Gonia, a feature about cyclist Ayesha McGowan, and film called Deer 139, about three women who follow a pregnant mule deer's migration path by foot.
Lead Photo: AleksandarNakic/iStock