On Walking
What We Can Learn from This German Walking Tradition
'Volksmarches' are popular walking events that involve tea stops, prizes, and a noncompetitive spirit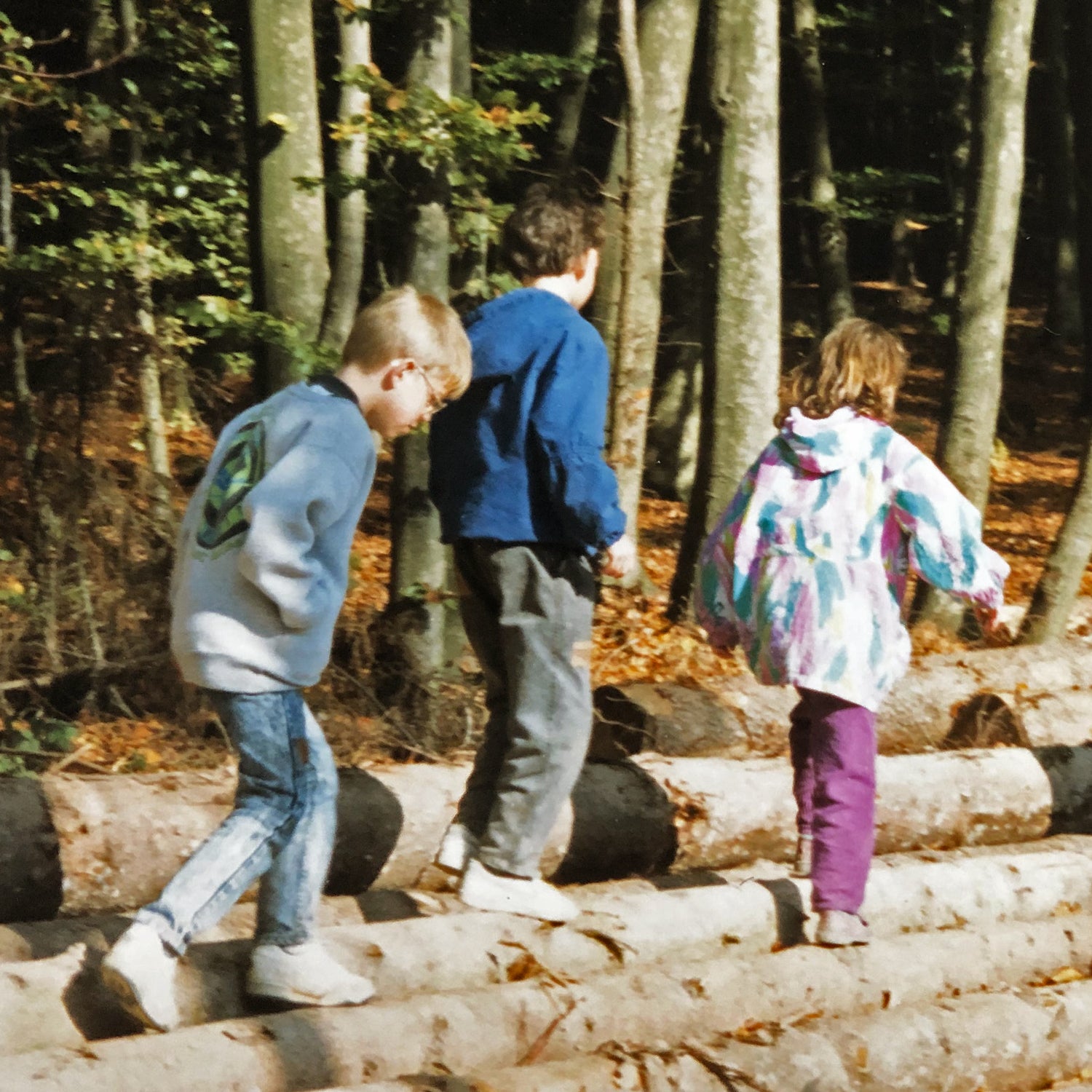 Heading out the door? Read this article on the new Outside+ app available now on iOS devices for members! Download the app.
Those familiar with American distance-running lore have probably heard the story. When future marathon great Meb Keflezighi was in middle school, his PE teacher made the class run a mile and promised an A to anyone who could do it in under six minutes and 15 seconds. Keflezighi ran 5:20—auguring big things to come.
In the revisionist history of my own early youth, which I spent in Germany, there was a moment when I also showed a glimmer of Keflezighian potential. As a fifth-grader, I won a cross-country race that was held in the woods behind my school. It was a devastating upset for several of my classmates, who, thanks to the early onset of puberty, were already lethal forces on the dodgeball court. They were incredulous that a scrawny guy like me could be better than them at something. So was I. At the time, genetics was still too abstract a concept, but I had another way to rationalize my unexpected success, one that I could also blame on my parents: despite my tender age, I was already a veteran of the volksmarsch.
The word—which waltzes off the tongue with characteristic German euphony—translates to "people's march" and refers to organized walking events that began popping up in Central Europe during the 1960s. A volksmarch is essentially a more formalized version of a hike, in which participants check in at the start and proceed along a prescribed route—usually ten kilometers, or 6.2 miles. Most events are put on by an organization known as the Internationaler Volkssportsverband (IVV). There is no official start time, but there are checkpoints along the trail where walkers can get a cup of tea and receive a stamp to prove they aren't cutting the course. Not that there would be any incentive to do so—these events are emphatically noncompetitive. They are an excuse to wander for a few hours and then have a beer at the end. Sometimes there's a band. There are worse ways to spend a Saturday afternoon.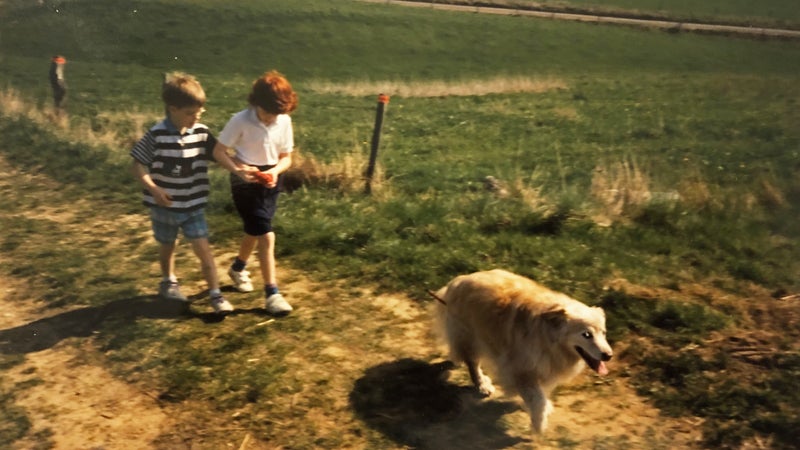 My mother and father certainly felt so. We lived in central Germany, in a hilly, densely forested section in the state of Hesse, whose sylvan enchantments were largely lost on me at the time. (Fortunately, the same can't be said of the Brothers Grimm, who were born nearby 200 years earlier.) During the warmer months, there were regional volksmarches pretty much every weekend. I did my first one in 1987, the year I turned five.
I still have the small statuette of a grape harvester that I received for my efforts that day. Typically, you paid a small fee to take part in a volksmarch, and, for a few deutschmarks more, you could also prepurchase a prize to be received on completion. My nostalgia is probably doing a lot of work here, but to me, these small mementos had an idiosyncratic charm that puts the average marathon finisher's medal to shame. It was, essentially, souvenir store kitsch. A porcelain plate with a gold-painted rim. A beer mug in the shape of a hiking boot. A garishly oversized pin with an obscure coat of arms. For a few years, these were my most sacred possessions.
I wish I could say that I was an enthusiastic walker from day one—a mini Thoreau—but my parents usually had to make an appeal to my materialism. Walking ten kilometers can be tough, or, at the very least, kind of tedious when you're barely taller than a coffee table. The prizes were a big motivator. Napoleon allegedly once said that a soldier will fight long and hard for a bit of colored ribbon. That was my mentality when I first started volksmarching: the struggle was worth it, so long as it was rewarded with a novelty shot glass.
Eventually, however, I began to look forward to these walks as a weekend ritual. Before I knew it, I had more than 500 kilometers' worth of volksmarches in my tiny legs, as documented by the small, stamp-filled booklet that functioned as a kind of hiker's passport. I don't know if they still do this, but at the time, the IVV awarded you a certificate and pin to commemorate certain benchmarks: 100K, 500K, 1000K, and so on. I was envious of the old-timers, ancient men in Tyrolean hats, which casually flaunted their accomplishments. These guys were the alphas of an extremely un-alpha scene. I wanted to be like them. Anything for a ribbon.
As for the actual experience of hiking hundreds of kilometers through the German countryside as a child, all that remains are sensory echoes. Beech trees in the afternoon. The peculiar sweetness of the tea they would serve at checkpoints. I spent a lot of time climbing on trailside piles of felled timber (not recommended), bewitched by a vague notion that what I was doing was kind of dangerous. I remember the unnerving slickness of the bark after it had rained.
It's been more than a quarter-century since my last volksmarch; in the summer of 1994, the year I turned 12, my family moved to Vienna, Austria, and that was pretty much that. The Brothers Grimm landscape was supplanted by a city of 1.5 million people. In hindsight, the timing seems fortuitous. I was entering adolescence and less interested than ever in countryside constitutionals with my parents. Vienna had one of the world's best public transportation systems. The night became dangerously accessible. Bring it on.
But it cuts the other way, too. Those volksmarching years in Hesse are now synonymous with a romanticized version of my vanished childhood. Don't tell anyone, but sometimes, usually in a state of mild inebriation, I'll go on Google Maps and stare at aerial shots of my former home in the hope of triggering a Proustian reverie. This hasn't really worked. Instead, I might have to force my two-year-old son to come on a volksmarch with me in a few years. He'll thank me for it later.