How to Cook Delicious Meals in an Airstream
Monica Bennett is redefining road food with her made-in-an-RV foodie blog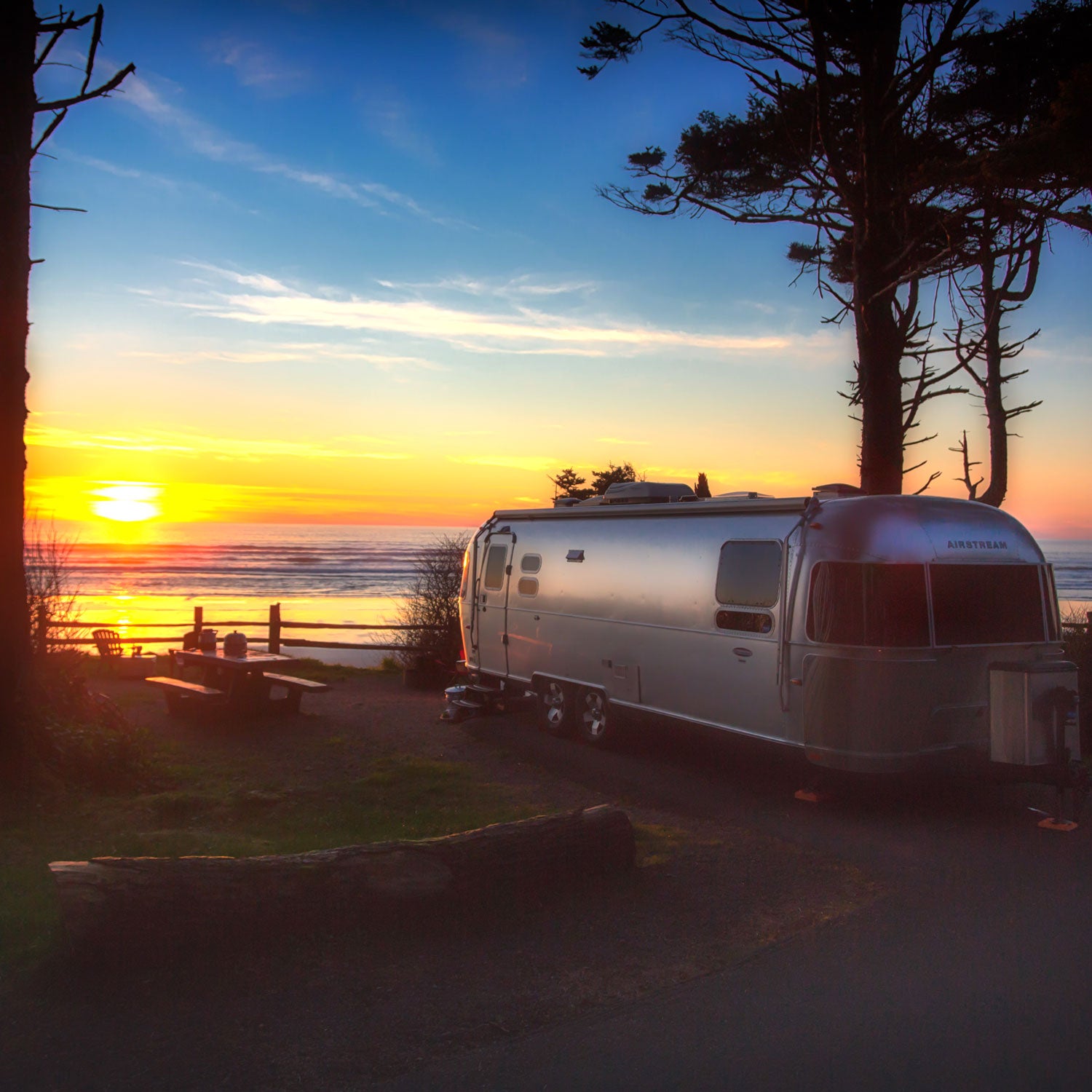 Heading out the door? Read this article on the new Outside+ app available now on iOS devices for members! Download the app.
On the first weekend trip Monica Bennett planned with her new Airstream trailer, she wrote out the entire weekend's menu days in advance.
But then, "I had this hell week at work, and I didn't get time before we left to shop," says Bennett. So the Friday before, she, her husband, and her young son pulled out of their driveway with an empty fridge, figuring they'd stop somewhere along the way. 
It was the best thing that could have happened. Bennett pens Just5MoreMinutes.com, a cooking blog where all the recipes are prepped and tested in her 27-foot-long Airstream trailer. The blog is part recipe site, part travel memoir, and hugely popular with the RV set. But it may never have happened—or happened in its present form—if Bennett had fulfilled her grocery list that fateful day.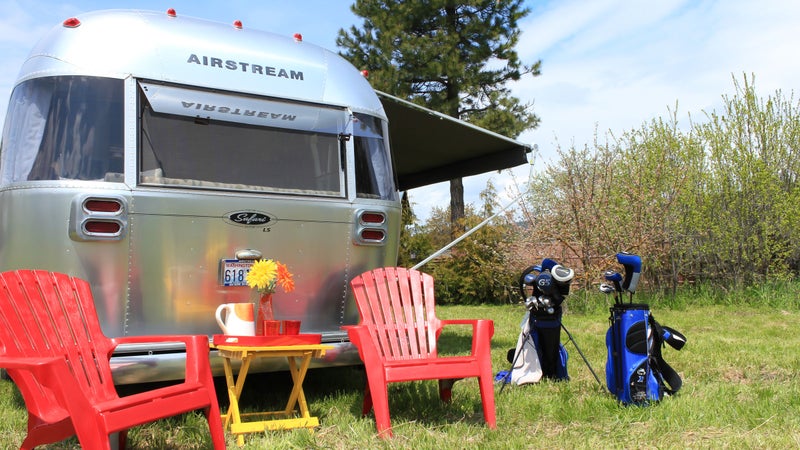 Here's the story: On that trip, the Bennetts were headed to Washington's Orcas Island. Upon arrival, the family decided to hike before hitting the store. And then, as they pulled out of their campsite to seek out a grocery store, Bennett was once again sidetracked—this time by a farm stand. Next, a tiny fish market caught her eye. "They had these tanks of Dungeness crabs that had been pulled from the bay, and oysters on the half shell," she recalls. "We never made it to the grocery store, instead we picked up some clams and cooked them in a Dutch oven over a fire on the beach."
From that moment on, Bennett realized that cooking on the road was best when enjoyed the same way a good road trip is—with less planning and more spontaneity. She finds that in the RVing community, everyone loves to swap ideas, but that most people are doing a lot of crockpot and campfire cooking. "I wanted to elevate that a little bit," she says.
Spend an hour on her blog and you'll be amazed at what Bennett can cook in a tiny space. "It's all about organization and cleaning as you go," she says, swearing that it's not as difficult as it may seem. 
Cooking in a cramped mobile kitchen is tough, though. When Bennett first loaded up her Airstream's kitchen, she brought basically one of everything from her home kitchen. "When you're digging around for things you're like, I don't need all this stuff!" Now she's got it down to two cast iron skillets, a griddle that can function as a lid for the skillets, and an assortment of knives. Oh, she has a waffle iron too, which she swears she uses. "Actually there probably are a few more things I could take out, but there is a surprising amount of storage."
The one item she keeps taking out and putting back in though, is her pressure cooker. "It's so big, I have to store it under the sofa, which means I can't store as many sheets and blankets, but it's so convenient. You can make things like pulled pork in it in 40 minutes. That's ideal for camper cooking." 
Bennett has even cooked her entire Thanksgiving meal in her Airstream, saying that she can fit an 18-pound turkey in the tiny oven—just barely. "I just scale down the sides, so we don't have as many leftovers, but it's doable."
To Bennett, discovering a destination's food is almost as much fun as discovering the best hiking spots or swimming holes. And unlike staying at a hotel, having a tiny mobile kitchen allows her to haul back produce from local markets and play with it. Everywhere she goes she asks for recipes too. Her bison burger, which is one of the most-shared recipes on her blog, actually came from a little old lady she saw stocking up on bison meat in Missoula. "I'd never had bison meat so I said, 'what are you going to do with all of that?' She showed me her recipe and it's so, so good." 
If Bennett had to choose one thing that cooking in a pintsized, rolling kitchen has taught her, it would be: keep it simple. 
Oh, and one other lesson: "Don't make anything that requires reducing a lot of liquid. We once did something that required boiling down an entire bottle of wine and the trailer turned into a total steam bath."
Other than that, she says, there are no rules. Except to have fun, eat often and enjoy every mile.  
Lead Photo: Courtesy of Monica Bennett