Tough Love
Can Winter Destroy Your Relationship?
How to embrace the season (and your partner)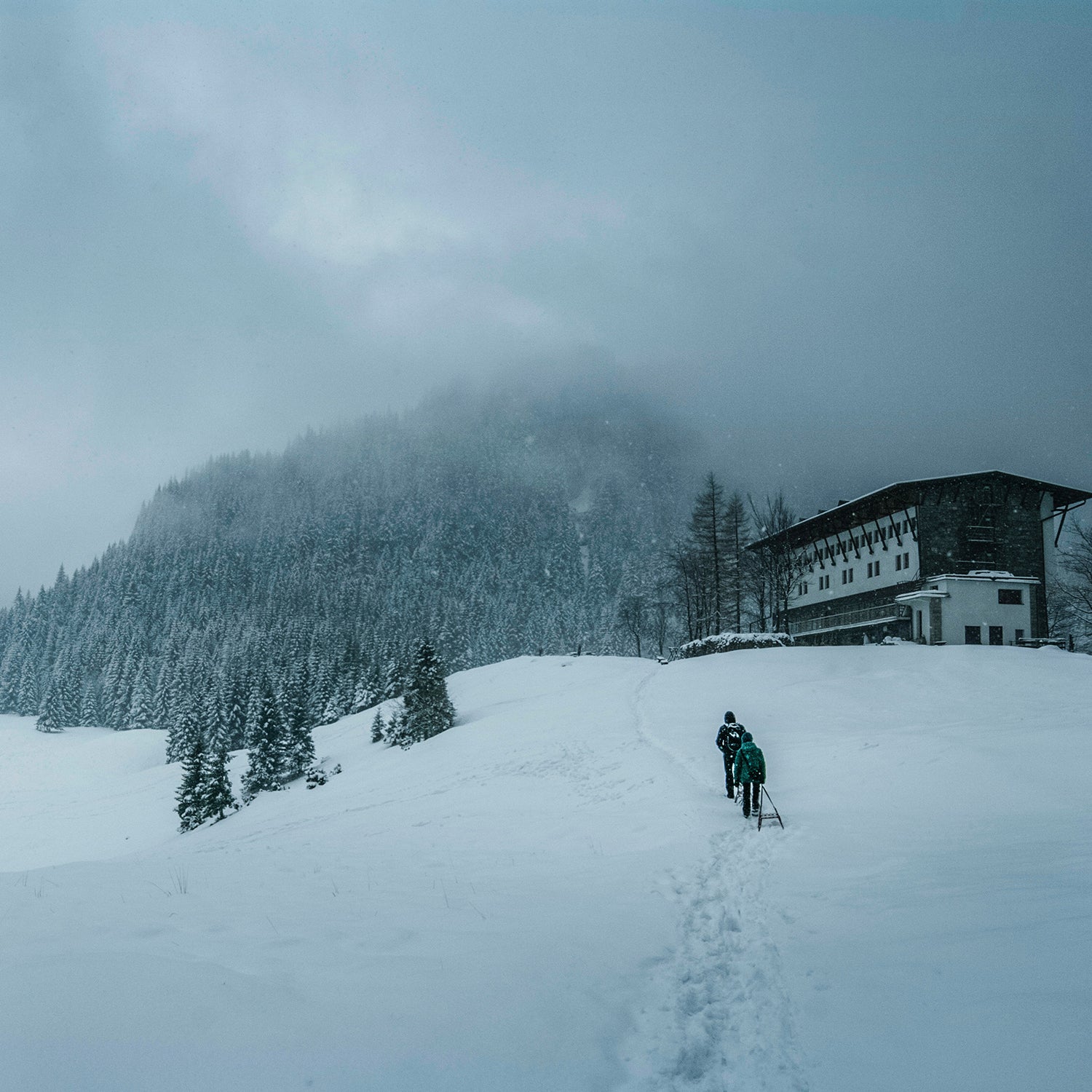 Heading out the door? Read this article on the new Outside+ app available now on iOS devices for members! Download the app.
Welcome to Tough Love. Every other week, we're answering your questions about dating, breakups, and everything in between. Our advice giver is Blair Braverman, dogsled racer and author of Welcome to the Goddamn Ice Cube. Have a question of your own? Write to us at toughlove@outsidemag.com.
---
What advice do you have for those of us who feel stuck in a late-winter rut? My partner and I end up spending every weekend on the couch this time of year, thinking about other places we'd rather be. During summer, we go hiking at least twice a week, but it's hard to get outside this time of year when it's just freezing outside. We have snow, but we're not near good ski places or anything like that. Also, I've noticed that when we do our indoor activities, we end up doing them separately instead of doing something together, like I'll end up reading and he'll play a game. Then we end up getting in each other's way and feeling annoyed. It's like we're just waiting for March and feeling crabby until we get there.
—Bored in February
There's much ado lately about the Scandinavian concept of hygge, which boils down to a sense of coziness, but it's hard to separate hygge from the environment in which it evolved: northern countries with long winters, sometimes months at a time without sunlight. All those suggestions on your Pinterest list, like warm blankets, candles, hot toddies? They're not just cozy—they're a coziness designed to counteract the very things that winter drains from us: warmth, light, and companionship. Hygge evolved in farmer-fisherman cultures where candles and warm knit sweaters kept people alive.
Scandinavians get through their long winters, in part, by embracing the seasons. I'm not talking about a Halloween-Christmas-Easter series of porch decorations, but a rooted, nature-based seasonality designed to fill the specific needs that each time of year brings out in people. The more you can follow that example, the more winter will start to feel like a thrill instead of a burden.
First things first. People don't like winter because it makes them feel cold—and if you're cold, it's because you're dressed wrong. "But I have warm clothes," you might say. Stop it. No, you don't. As a dogsledder, I can say with confidence that most people, even outdoorsy people, have no idea how to dress for winter—and the clothes you wear to commute aren't anything like the ones you'd need for a pleasant afternoon in even mildly freezing temperatures. Naturally, you might not want to go out and buy some epic thousand-dollar parka, but that doesn't mean you should wear your normal winter outfit. Size up; put on your warmest coat, plus another one on top of it. Borrow your partner's boots and wear three extra layers of wool socks. Get hand- and foot-warmers at the gas station. Put a hat on top of your hat. You should not walk out the door in fewer than three pairs of pants—maybe two if one of them is down-insulated. Forget "figure flattering" style (a meaningless concept to start with). You should look like nothing less than an overstuffed burrito by the time you walk out the door.
Also, mark your calendar. Come spring, you're going to hit up thrift stores and end-of-season sales for a fully stocked cold-weather closet. For now, with just a few weeks left, you'll make do with what you have.
Now let's find you some fun.
Think about what you like to do in summer. Odds are, you can also do it in winter. You enjoy hiking, so what about hiking with snowshoes? If you like fishing, try ice fishing. You haven't biked if you haven't fat-tire biked. If you're feeling ambitious, rent a snowmobile for a weekend—or find out if a musher in your state offers dogsled rides.
Want to stay closer to home? Tap a maple tree in your front yard when daytime temps get above freezing. Have a snow-sculpture contest with friends (or just build an epic snowman to surprise your neighbors). Invite friends over for a snowball war. Fold your sleeping pad in half, stuff it in a garbage bag, and voilà! You have a perfect DIY sled for your nearest hill.
Give yourself full permission to be childish. Playing in the snow is like being a toddler but better, because you can bring a thermos of hot buttered rum.
Be gentle on yourself. Try to stick with any new activity for 20 minutes—but after that, you've done your part. If you go ice skating for 20 minutes and then drink hot chocolate and watch the other skaters for hours, consider the day a roaring success. And even a few runs down a sled hill can perk up a weekend.
When you're done and you get back home, light some candles. Cozy up with a blanket. Bake some gingerbread. Because here's the other thing about hygge: It was developed for people who spent hours each day working in the cold and needed something good to come home to. To really appreciate hygge—to appreciate some of the best winter has to offer—you have to go outside so you can come back in again.
Lead Photo: Janusz Maniak/Unsplash