Tough Love
Wearing Makeup Doesn't Make You Less Outdoorsy
There's no right way to be outside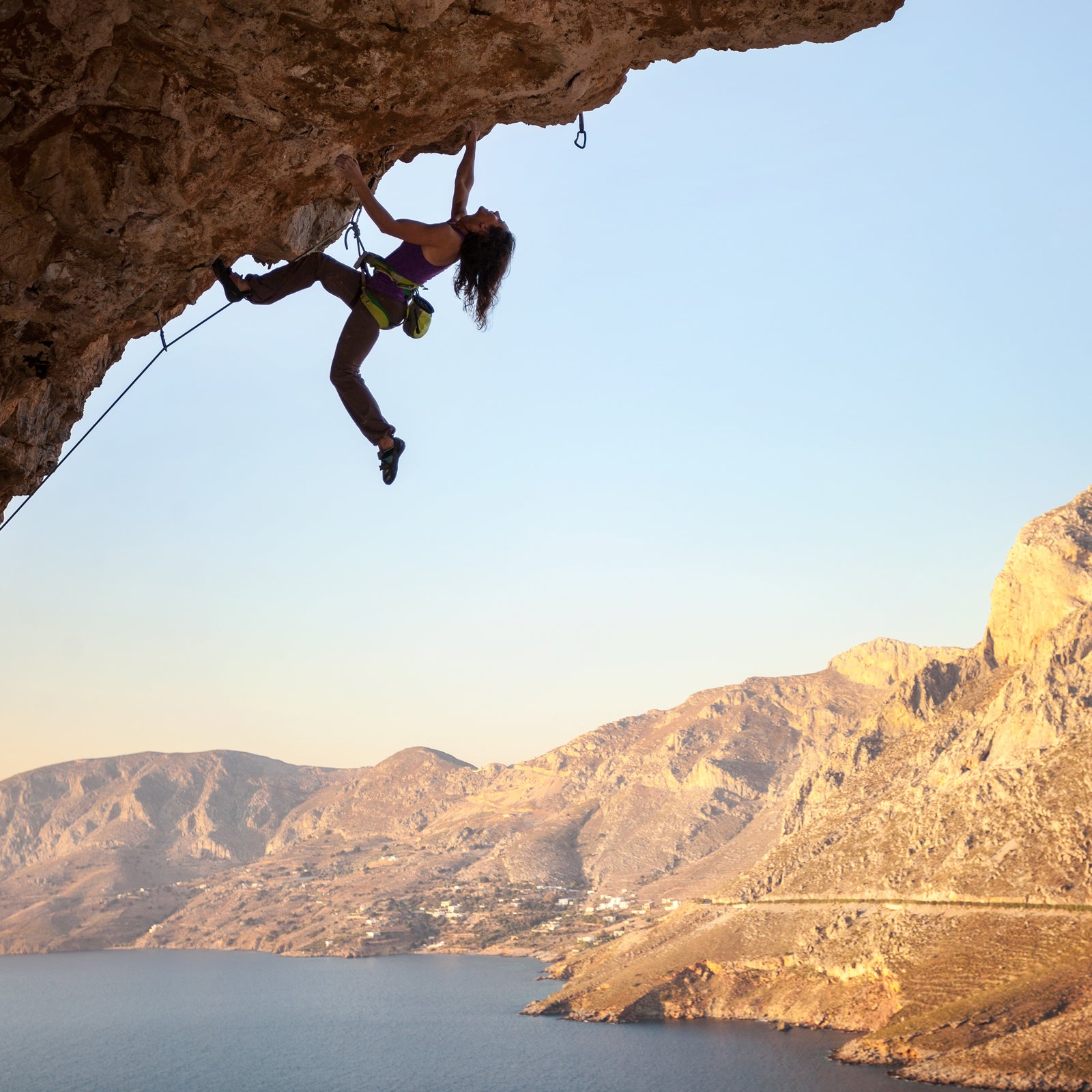 Heading out the door? Read this article on the new Outside+ app available now on iOS devices for members! Download the app.
Welcome to Tough Love. Every other week, we're answering your questions about dating, breakups, and everything in between. Our advice giver is Blair Braverman, dogsled racer and author of Welcome to the Goddamn Ice Cube. Have a question of your own? Write to us at toughlove@outsideim.com.
---
I recently went through a breakup where my now-ex told me that I was boring and holding him back from his own adventures. I think part of the reason was that while I can be outdoorsy, I'm generally not, and he valued his own (more rugged) adventures above my past experiences. My wonderful friends were quick to point out that I was the more experienced traveler by a long shot, but it still stings. And since the breakup, I've been struggling with this insecurity of being "boring." Any advice on how to stop seeing my adventures (past and future) through my ex's eyes and just enjoy them?
Holy smokes, dude called you boring? That's the kind of thing someone says when they're (a) intending to be hurtful or (b) generally self-absorbed and insensitive, and either way I'm glad that this guy is your ex. Seriously, can you imagine saying that to someone you care about, or even someone you don't? Critiques of taste are critiques of identity; they're designed to sting. His judgment says way more about him than it does about you.
Basically, if this guy is bored by your adventures, it's not actually about your adventures; it's about his lack of empathy and imagination. And that's if he really is bored by them and wasn't just saying that to lash out. Either way, it's his character flaw, not yours. Because you know what's actually boring? Being so devoid of empathy and imagination, and having such a narrow-minded perspective of the world, that you think your limited taste is the only one that matters. 
Too bad that your ex has a limited capacity for wonder; that must make his life boring indeed. But yours, my friend, is not. I guarantee it.
---
To be totally honest, I never quite feel like I fit in the outdoors. I am a strong trail ultrarunner, an ecologist, and love spending the day bouldering and climbing at crags. But simultaneously, I love wearing makeup even when I'm in the outdoors, miss my pillow when I sleep in tents, and I can barely tolerate going multiple days in a row without showering. Overall when I'm in nature I struggle to feel like I'm wearing the right thing or acting the right way. I want to be a grungy, outdoorsy woman who rocks greasy hair and unshaven body hair, but it feels like betraying myself and my comforts. I know there's no "wrong way" to experience nature, but how can I be less self-conscious of my existence in the outdoors without abandoning the things that make me feel like myself?
The reason that your interests in makeup, clean hair, and so on seem dichotomous with time outdoors is because our culture has framed things that are stereotypically male and stereotypically female as at odds with each other, and some deeply disturbing parts of American history have shaped our cultural perceptions of the outdoors as fundamentally masculine. In other words, there's no conflict between nature and femininity (however you define it) at all. But the tension can definitely feel real, especially if the people around you are dealing with their own insecurities; they can project their anxiety about doing things right onto you.
The good news is that you have some great clarity. You know what you need to feel at ease, you know there's no wrong way to do nature, and you recognize that the real issue here is having the confidence to embrace your preferences—which puts you ahead of a lot of people. Because even if other people's preferences aren't the same as yours, we're all dealing with the same pressure to conform. Maybe the grunge-embracing women (and men) you admire are actually self-conscious in their everyday lives, dressed up, and see the outdoors as a respite from judgment. Or maybe they feel pressure to own gear they can't afford, or they secretly want to dress in glitter or neon or all black. You can't know how the people around you feel, but you know yourself, and you can use that insight to help break the clichés of what it means to be (and look) outdoorsy.
Try to soak up confidence from a larger community. Scroll through hashtags like #OutdoorWomen to find people who are embodying gender in a way that feels right to you, or who have the guts to do things their own way. When you need new gear or clothing, consider buying it from woman-owned brands, like Kari Traa and Skida, that put performance and femininity hand in hand. And if you need to, practice being yourself in small ways: each time you go into nature, try a new thing that feels like you, whether it's testing a new hairstyle or packing your favorite foods. Remember that there are plenty of creature comforts, like body wipes and dry shampoo, that nobody will know about unless you decide to tell them.
Should you ever feel self-conscious about pulling out your travel-size goose-down pillow, remember: if you don't see the role model, you are the role model. By being yourself, you're building space for the other people who feel like you—and even for the people who don't. 
Lead Photo: photobac/iStock