Indefinitely Wild
I Own Eight Guns and Still Hate the NRA
I'm also an avid sportsman and one of my firearms is an AR-15. So you might be surprised that I've never joined the NRA—nor ever will.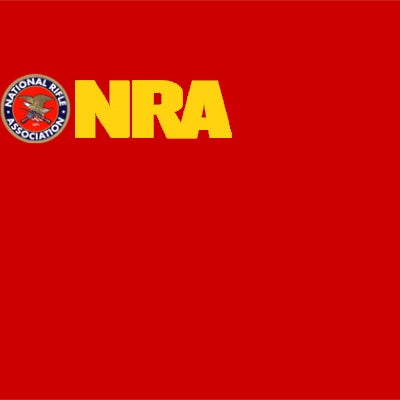 Heading out the door? Read this article on the new Outside+ app available now on iOS devices for members! Download the app.
I love hunting, and I really like guns. So it might sound to you like I'm the kind of red-blooded American who would support the NRA (or be supported by it). But in fact, it's the opposite. Let me tell you about my guns and how I use them. And while some of you may never agree with my stance on gun ownership, I think you'll understand why I've never joined the advocacy group.
I own two Glocks. One is chambered in 10mm, a powerful round that, with the right loads, might make a good backup for a can of bear spray in grizzly country. The other, a 9mm, uses cheaper rounds, making it more affordable to shoot, and it's more compact. It lives in a fingerprint safe next to my bed, just in case I need to defend my home, as I did last year after a break-in. I have three shotguns. My semi-auto 12-gauge is an ideal gun for bird hunting. I also have a fancy old 12-gauge side-by-side from the 1960s that I use at my gun club. The third, a family heirloom, is a 10-gauge hammer gun that dates back to the early 1800s, and may or may not have been made by the same relative that made one of Daniel Boone's rifles. My great-great-grandad used it to defend the family farm in North Carolina from the Union Army. He was unsuccessful. I have two bolt-action hunting rifles. I used one to shoot my first pronghorn a couple years ago, and I'm turning the other, chambered in 6.5 Creedmoor, into a custom long range precision rifle. I can easily take it out to 1,000 yards. 
I also have an AR-15, the kind used in multiple mass shootings. I believe the Constitution grants me the right to own this gun—the Second Amendment was written to enable responsible, able citizens to act as a check against a potentially tyrannical government, and hostile invasion. And, well, if there's ever a major disaster or dissolution of civic order, I want to be able to get my family to safety, no matter what other people may try and do to prevent that. I also believe we need new policies like smarter gun regulations, written by firearms experts, in order to make ownership of an AR-15 safer for all citizens. 
Which brings me to my first point.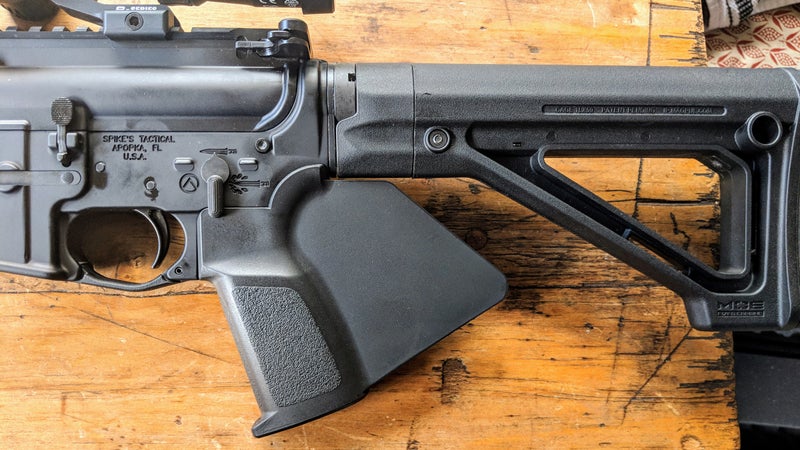 The NRA Abdicates Its Responsibility on Gun Safety
By refusing to participate in the gun-control conversation whatsoever, the NRA reneges on its responsibility to help legal, responsible gun owners. In modern society, regulating the way guns are made, used, and owned is both necessary and inevitable. By utterly refusing to bring the expertise and insight of the firearms industry to the conversation about gun safety, the NRA is hanging us gun owners out to dry.
Take my home state of California, which just required me to bolt some silly things to my AR, in order to keep it compliant with the ever-tightening gun laws. The mandated grip (pictured above), with a big fin on the back, keeps my thumb from wrapping around it, making it more difficult to hold, and potentially impairing my safety. The comfortable, adjustable stock that comes standard on these rifles had to be replaced by an uncomfortable fixed item. Neither did anything to make the gun less lethal. And neither regulation included input from the NRA.
Because the NRA has become so absurdly absolutist, anyone associated with the organization and anyone influenced by its propaganda utterly refuses to take part in any discussion about gun safety. So most gun regulations that are created are written by people who know very little about firearms. The NRA could fix that, but instead it's shirking its duty to help gun owners. And that's the one thing the organization is supposed to be good for. 
The NRA Is Working Against the Interests of Hunters
In contrast to virtually every other country, hunting in America is an utterly egalitarian tradition. It's how millions of American families affordably put the healthiest possible protein on their dinner plates, and it's the reason why we have such healthy wildlife populations. You'd think the NRA would work to protect this tradition—and the 640 millions acres of public land where it takes place—but instead it takes money from the oil and gas industries and works to promote their interests on public lands over those of hunters.
After taking millions of dollars from oil and gas industry donors, the NRA lobbied heavily for the Wilderness and Roadless Recreation Act, between 2010 and 2012. The bill would have opened up public lands wilderness areas to road construction, and oil and gas extraction, threatening wildlife populations, and the habitats they rely on. It was universally opposed by hunting and conservation groups, yet the NRA called the hunters opposing its passage "extremist groups." 
In addition to supporting oil and gas interests, the NRA was also a major donor to Jason Chaffetz, the Utah Congressman whose efforts to sell off public lands last year met with resounding protests from hunting groups, forcing the politician to dress up in camo and announce his withdrawal of the effort.
The NRA has also supported efforts to privatize hunting permits in Montana, effectively supporting the idea of restricting hunting access to our country's game animals to only the wealthy.  
The NRA Is Anti-Science
Road accidents are the second most common cause of accidental deaths in this country. They're also a problem we've been able to do something about. Since 1921, the numbers of deaths per 100 million miles traveled have fallen from 25 to just two. That's because scientists were able to study the causes behind road fatalities and come up with solutions to make our byways safer. 
Imagine driving today without seatbelts or airbags because the auto industry had prevented car-safety research. That's exactly what's going on with guns. Due to the NRA, the Center for Disease Control has been prevented from researching gun safety since 1996. In fact, NRA-sponsored politicians in Congress threatened to halt all CDC funding if it didn't stop researching gun safety. Does it make sense to halt all public health efforts over a political disagreement? The NRA thinks so. 
The NRA Is Recklessly Sowing Division
The NRA attempts to sow fear and spread division between gun owners and the rest of this country, as evidenced by the above ad. It suggests that violence is an appropriate resolution for political disagreements.
Our President has suggested that violent video games and movies may be the cause of this country's gun violence. Why not political propaganda created by the NRA? Right now we need unity, not thinly-veiled calls for violence. "The only way we stop this, the only way we save our country and our freedom is to fight this violence of lies with the clenched fist of truth," states NRA spokesperson Dana Loesch, speaking about American liberals. Is that a responsible message?
The NRA Has Shady Dealings with America's Enemies
The NRA's funding, in the run up to its record-breaking spending on the 2016 Presidential election, is the subject of an ongoing federal investigation. Alexander Torshin, who's been called a "godfather" in the Russian mafia, serves as the deputy governor of Russia's central bank and is reportedly a close confident of Vladimir Putin, allegedly used massive donations to the NRA to foster access to the politicians it supports. One of the topics of the investigation is seeing if any of Torshin's tens of millions of dollars in donations to the NRA reached the NRA's donations to our politicians.
---
I own guns in order to support my recreation in the outdoors, to keep my loved ones safe, and to put healthy food on my table, while providing the most effective conservation tool for our wildlife. In these capacities, responsible gun ownership is a proud American tradition. So, it's not just a shame that the organization allegedly working to protect our interests is actually working against them—it's just plain un-American.