The Future of Scouting in America
Allowing girls is great, but the country's two scouting organizations need more serious change to better serve the next generation of outdoor lovers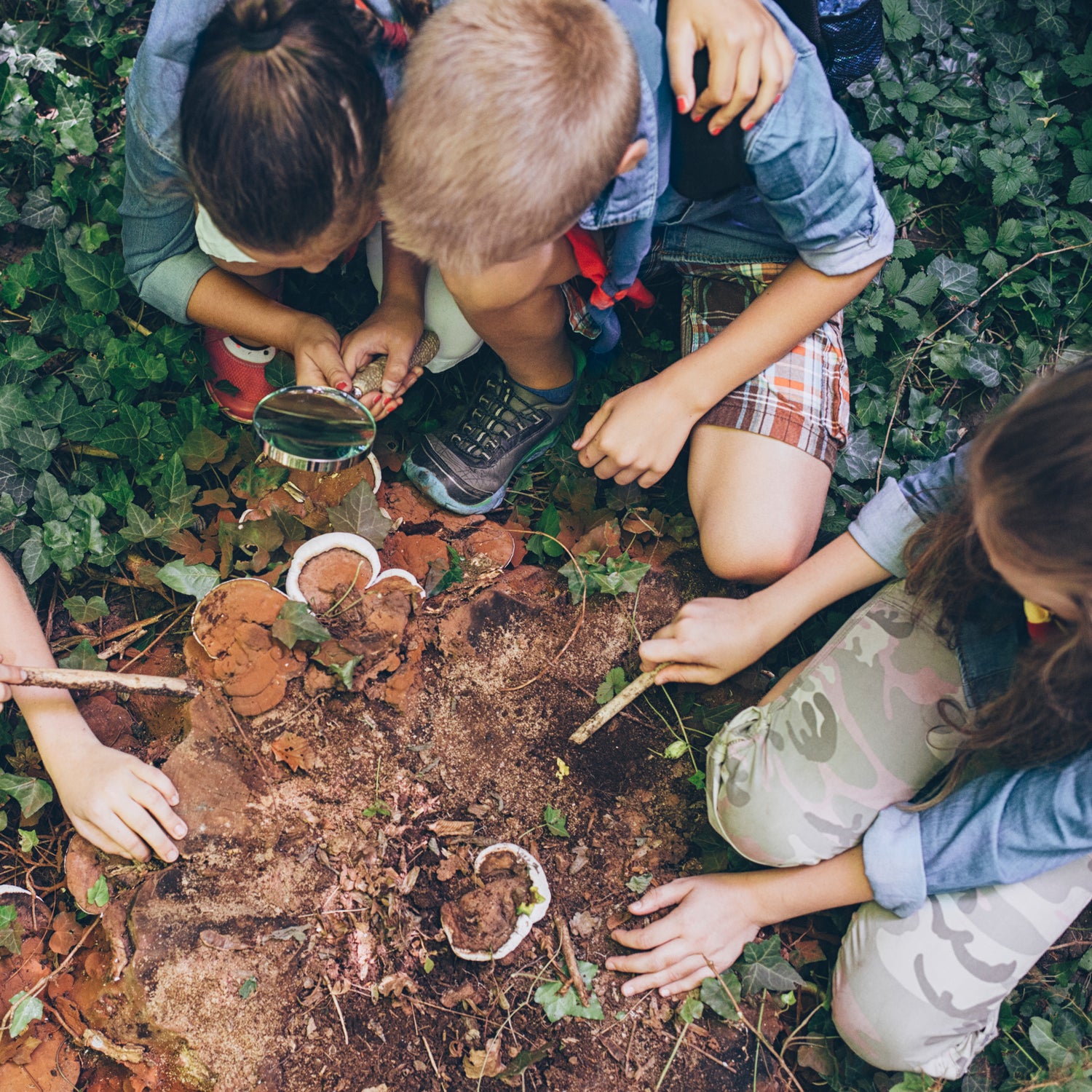 Lumina(Photo)
Heading out the door? Read this article on the new Outside+ app available now on iOS devices for members! Download the app.
Last week, the Boy Scouts of America announced that it would begin welcoming girls into a limited selection of programs—and both sides of the political spectrum exploded. "Strange, I thought that's what the Girl Scouts was for???" tweeted Donald Trump Jr., a sentiment shared by feminist scholars who argued that the BSA wasn't including girls and women so much as undermining them. After all, didn't the organization's announcement assume that even though girls have their own program, they'd prefer to join the boys' club?
In one major sense, this is true: the BSA's Eagle Scout award holds cultural cachet that the GSUSA's Gold Award has never achieved, as an all-male institution will almost always be more venerable than an all-female one. But this power dynamic between the two scouting organizations, which has lasted a century, may shift in the near future. It's already apparent that the scouting experience will change on both sides as the programs struggle to differentiate and recruit, and one of the major unintended front lines will be girls in the woods.
In an ideal world, the U.S. would have a single scouting organization with the benefits of both programs available to everyone—as is the case in almost all other Western countries, including Norway, where I was a scout. The BSA provides a challenging and well-rounded outdoor program and has a track record of getting American kids in the woods for more than 100 years. Some of the loudest cheers over the BSA's decision come from current and former Girl Scouts who have grown sick of sewing sit-upons while their brothers pack rucksacks and sleep under the moon.
The GSUSA, by contrast, has a history of being civic-minded: Girl Scouts were earning badges in journalism and aviation before their mothers could vote, then volunteering to babysit so women could go to the polls. Today, GSUSA's focuses include getting girls involved in STEM, reuniting daughters with incarcerated mothers, and ensuring accessibility for all (Juliette Gordon Low, the founder, was deaf).
A coed organization would balance out both programs' weaknesses, which stem from a historical emphasis on traditional gender performance. The BSA is famously conservative, and in classic manner of conservative nostalgia, it enforces a clear-cut gender divide that never really existed; the first transgender Boy Scout was accepted only earlier this year. On the ground, of course, there have always been gay and transgender and female-identified Boy Scouts, because American youth have always been queer and complicated and uncontrollable. "As much as you want to police masculinity, the reality is that people will be diverse," sociologist Barbara Arneil says. But that hasn't stopped the BSA from trying. It was, after all, formed for the very mission of policing masculinity, funded on the promise of returning "feminized" urban boys to their frontier roots.
While the GSUSA makes a point of celebrating all kinds of diversity, the girls' complaints have long centered around the program offerings, which skew toward crafts and twee slogans. When the boys earn a badge in geology, the girls earn one in "Rocks Rock!" Until recently, other offerings included "Looking Your Best" (pro tip: dress for your skin tone) and "Eating for Beauty," which was changed this year to the cutesy-but-neutral "Eating for You."
Like it or not, when our president grabs pussies, a female-led organization is inherently political—and a male-led organization that doesn't speak up is political, too.
Although the GSUSA purports to celebrate outdoor learning, that has never quite translated into widespread practical experience in the wilderness, especially for girls from poorer families. The problem, in large part, is generational; a 2014 study by the Girl Scout Research Institute determined that although girls often requested outdoor adventures, their leaders hesitated to follow through, often because of their own lack of experience and "high expectation of perfection in the outdoors." How do you teach women to lead girls in a venue where they themselves have never been encouraged to explore and succeed?
Unfortunately, America's scouts are not likely to combine into one coed super-organization; their sibling relationship is historically fraught with conflicting values. When the GSUSA formed in 1912, the BSA immediately sued the organization for including the word "scouts," which it determined to be a purely male accolade. To this day, the BSA excludes atheists and demands allegiance to God; the GSUSA has an asterisk in its pledge that allows girls to replace the dutiful "God" with "Gods," "nature," "supreme power," "science," or anything else they deem worthy of loyalty. And this summer, while the BSA released a week-late lukewarm apology for Donald Trump's sexist remarks at its national Jamboree, the GSUSA promoted a major program called G.I.R.L Agenda, designed to get scouts involved in civic activism for "issues related to girls." Sure, G.I.R.L. Agenda is publicly nonpartisan, but efforts highlighted on the website include climate change awareness, welcoming refugees, and combating misinformation about Muslims. Like it or not, when our president grabs pussies, a female-led organization is inherently political—and a male-led organization that doesn't speak up is political, too.
The BSA's prominent abuse scandals and tepid commitment to political values have lost support for the organization across the aisle over the past decade, and its enrollment numbers slipped 27 percent between 2003 and 2015. The Mormon church, which sponsors more than a third of BSA dens nationwide, announced in May that it would no longer automatically enroll its teenage boys. (Although the withdrawal was not explicitly tied to the BSA's decision to allow gay leaders and transgender scouts, the timing lines up.) Perhaps anticipating a comeback strategy, Kathy Hopinkah Hannan, president of the GSUSA, published a letter on BuzzFeed in August pleading with the BSA to not admit girls and instead "stay focused on the 90 percent of American boys not currently participating in Boy Scouts." The BSA's decision to allow girls is response enough. For an organization that has shown nothing but reluctance to stand up for nontraditional scouts and that is now publicly poaching from its so-called sister organization, this business decision may be the cleft that divides American scouting for good.
As an explicitly "all-girl, girl-led, and girl-friendly" organization, the GSUSA is unlikely to begin accepting boys, but recent programs suggest that it's seeking other ways to differentiate and step up its outdoor adventures. Since the 2014 study, GSUSA has initiated 17 new outdoor-related badges, including seven just this summer, as well as an online program meant to coach mothers through outdoor decision-making (What happens when it rains? Is it okay to accept help pitching a tent?). Local councils have implemented classes for adult women to learn from outdoor instructors in a low-pressure environment before bringing girls outside themselves, as well as offering grants for troops without the resources to buy equipment.
On the other side, if the BSA wants to prove that its newly coed programming is anything but a money grab, it will have to make public peace with the girls and women at GSUSA, as well as step up its welcome of transgender scouts, who should be able to join the gendered den that matches their identity. Not least will it have to change its name (perhaps, like the YMCA, switching to an acronym) so girls aren't second-tier citizens in their own organization.
Luckily, the national politics of scouting have always been very separate from on-the-ground scouting experience, which means that despite their drama, the BSA and GSUSA both provide formative experiences for millions of kids. Transitioning from frenemies to explicit competitors won't change that. In fact, it might even help. More options for girls to get outside is good for American girls everywhere—which should, after all, be the whole point.
Lead Photo: Lumina