Our National Monuments Depend on You
The Department of the Interior is soliciting public input on the 27 monuments Trump ordered to review. Now's your chance to speak up about what happens to them.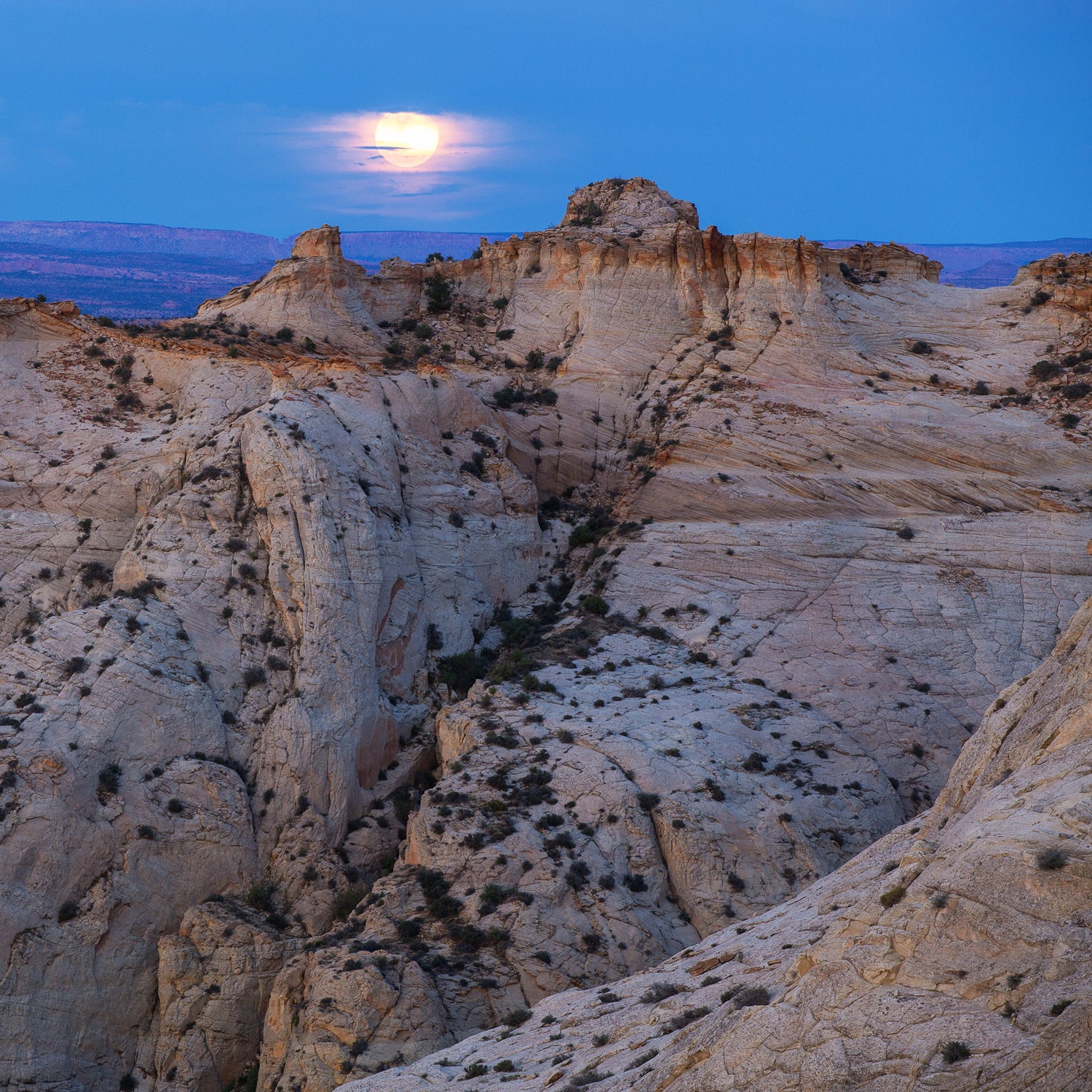 Heading out the door? Read this article on the new Outside+ app available now on iOS devices for members! Download the app.
Can't make it to Utah this week for U.S. Secretary of the Interior Ryan Zinke's four-day "listening tour" regarding the controversial Bears Ears and Grand Staircase-Escalante national monuments? You can still make your opinion heard about the future of those monuments—and two dozen others—that are now under review, thanks to President Donald Trump's recent executive order, an order that could result in shrinking them, or perhaps trying to abolish them altogether. 
In what it calls a first-ever move, the Department of the Interior says it will accept and consider comments from the public, pro and con, about the size and impact of the monuments, or the effects the Antiquities Act of 1906 (under which the president has the power to declare monuments), has on local communities. 
President Trump's order last month directed Sec. Zinke to conduct a review of all national monuments, or expansions, that are larger than 100,000 acres made since 1996 using the act. The order captures 27 monuments, from the new 1.3 million-acre Bears Ears National Monument and Nevada's Basin and Range National monument (established by then-President Barack Obama at the end of his second term); to the Pacific Ocean's Papahanaumokuakea National Monument, today the world's largest protected area, established by George W. Bush but greatly enlarged by Obama. But the order also reaches back to include the 1.9-million-acre Grand-Staircase-Escalante, established in 1996 by then-President Bill Clinton.
The order also explicitly targets the new Katahdin Woods and Waters monument in Maine by directing Zinke to examine any situations in which a designation was made "without adequate public outreach and coordination with relevant stakeholders." That monument was made by a land donation given by the owner of Burt's Bees cosmetics.
The president is not required to consult the public to wield the Antiquities Act. While such monuments have proven popular with the broader American public, surveys show, they frequently have been greeted with anger by many locals who live near them. (Grand Staircase-Escalante was so unpopular locally that Clinton held the ceremony in Arizona. In Kanab, Utah, diners could order a "Clinton burger: 100 percent chicken.") 
Some lawmakers—particularly conservative legislators in western states that contain large amounts of public land—despise the designations, saying they are undemocratic and the most egregious form of executive overreach. They claim that many monuments are far larger than needed for the act's stated goal of protecting cultural and natural resources in the locations. 
Zinke and Trump both have said that local input is a critical component of federal land management. It is misleading to say there has been no public input on some of these monuments, however. In Utah, for instance, the Bears Ears monument was declared after the collapse of several years of negotiations over the landscape—negotiations that involved hundreds of dozens of environmental groups, Indian tribes, local governments, and citizens.
Comments may be submitted online after May 12. Go to Regulations.gov and enter "DOI-2017-0002" in the Search bar and clicking "Search." Comments also can be mailed to Monument Review, MS-1530, U.S. Department of the Interior, 1849 C Street NW, Washington, DC 20240.
Written comments relating to the Bears Ears National Monument must be submitted within 15 days of publication of that notice in the Federal Register. Written comments relating to all other designations subject to Trump's Executive Order 13792 must be submitted within 60 days of that date.