Bike Snob
The NYPD's Crusade Against Cyclists
New York City may make headlines for its Vision Zero initiative and its ever-growing bicycle infrastructure network, but the police department's treatment of cyclists can be downright draconian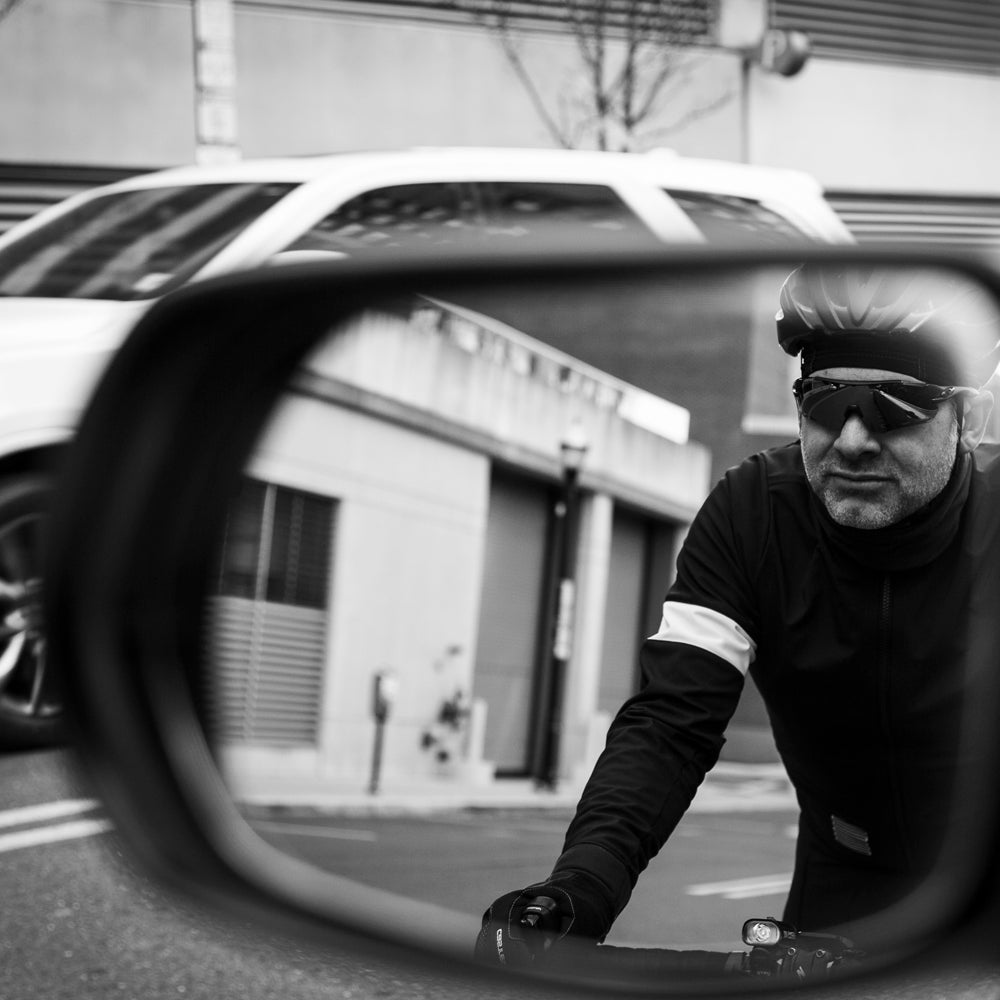 Heading out the door? Read this article on the new Outside+ app available now on iOS devices for members! Download the app.
Early in the morning on February 4, a hit-and-run driver killed a 72-year-old cyclist with his truck on 8th Avenue near 45th Street in Manhattan. The New York Police Department has reportedly identified the driver, though as is the case with most hit-and-runs, they have yet to make an arrest, so nobody's holding their breath.
There is one thing New Yorkers can pretty much count on after a driver kills someone on a bike though, and that's an NYPD crackdown on cyclists in the vicinity of the incident for behavior that may or may not even be illegal. Sure enough, that's exactly what happened, and the very next day a rider tweeted the following:
Unbeknownst to the rider at the time, the reason the officer had such trouble writing the ticket is because cycling in New York City without wearing a helmet is in fact perfectly legal. Well, okay, fine—kids under 14 are required to wear helmets, as are commercial delivery cyclists. This rider, however, fell under neither category, and as such, was free to wear a helmet, or a dunce cap, or a propeller beanie, or whatever form of headgear or lack thereof he personally deemed appropriate. So whatever your feelings on bicycle helmets may be, you've got to agree that ticketing cyclists for not wearing them in a city with no applicable helmet law is complete and utter bullshit.  
Unfortunately, this sort of cyclist ticketing is far from unusual, and there have been numerous reports of spurious helmet ticketing over the years, including the infamous "helmet" summons of 2011. Another similar NYPD tactic is ticketing cyclists for riding outside the bike lane. While technically you're supposed to ride in bike lanes when they're provided, city and state law gives you plenty of latitude to ride outside of them when necessary, such as for turning, avoiding obstructions and bad pavement, and so forth. In fact, it's often impossible to ride in the bike lanes…for obvious reasons.
Nevertheless, not only does the NYPD ticket cyclists for leaving the bike lane, but on occasion, they've even taken it to the hors catégorie level by parking in the bike lane themselves and then ticketing cyclists for going around them. It was such a baseless bike lane ticketing spree that inspired Casey Neistat's notorious "Bike Lanes" video, which to date has been viewed roughly nine-hundred-and-eleventy trillion times.
Of course, not all unpleasant NYPD-cyclist interactions end in a ticket. On one action-packed Wednesday this past December, a cyclist was hit by a driver while swerving to avoid an 88th Precinct van that officers had parked in the the bike lane on Jay Street in Brooklyn. An hour later, the van was still there, and when another passing cyclists asked the officers to move it, they reportedly shoved him instead. In response to the ensuing Twitter squall, the 88th Precinct replied that the intersection was "not in the 88th Precinct," which, while technically true, did little to explain the photos of the van with "88 PCT" emblazoned on it in NYPD blue.
One hoary criticism of cyclists is that they are "entitled," and while this is mostly a mischaracterization perpetuated by drivers who see things like bike lanes as a threat to their own considerable entitlement, I can understand how floating the notion that the nation's largest police force has time to orchestrate and implement a systematic bicyclist harassment program might come off as being more than a little arrogant.
Yet if you ride a bike in New York City, it's hard not to feel like the NYPD is the older sibling who occasionally grabs you by the wrists and forces you to punch yourself in the face. I don't know if there's an official name to this particular brand of traffic enforcement, but a good name for it would be "Stop Hitting Yourself Policing."
Two days after the bogus no-helmet ticket on 8th Avenue, the Midtown North Precinct was still ticketing cyclists, and were captured on video tackling a cyclist on 9th Avenue. Their explanation:
"The Midtown North Precinct was addressing community and safety concerns in the vicinity of West 46 Street and 9th Avenue," the NYPD's press office said in a statement. "The individual was stopped and advised of his violations, and released without summonses."
According to witnesses, the cyclists being stopped were mostly people of color, at least one of whom was cited for "failure to use a bicycle lane." (The bicycle lanes in this part of town are probably the most chronically obstructed in the whole city and can be unnavigable.) Activists held a rally in front of the Midtown North Precinct the next day.
Mayor Bill de Blasio has pledged to make New York City the "fairest big city in America." He's also declared climate change an "existential threat." Making it easier and safer for people to ride bikes would go a long way towards addressing both those matters.
If only he'd tell the NYPD.