Op-Ed: We Need to Fix Ultrarunning's Gender Problem
If we truly want more women in this sport, it's time to change the system for entering races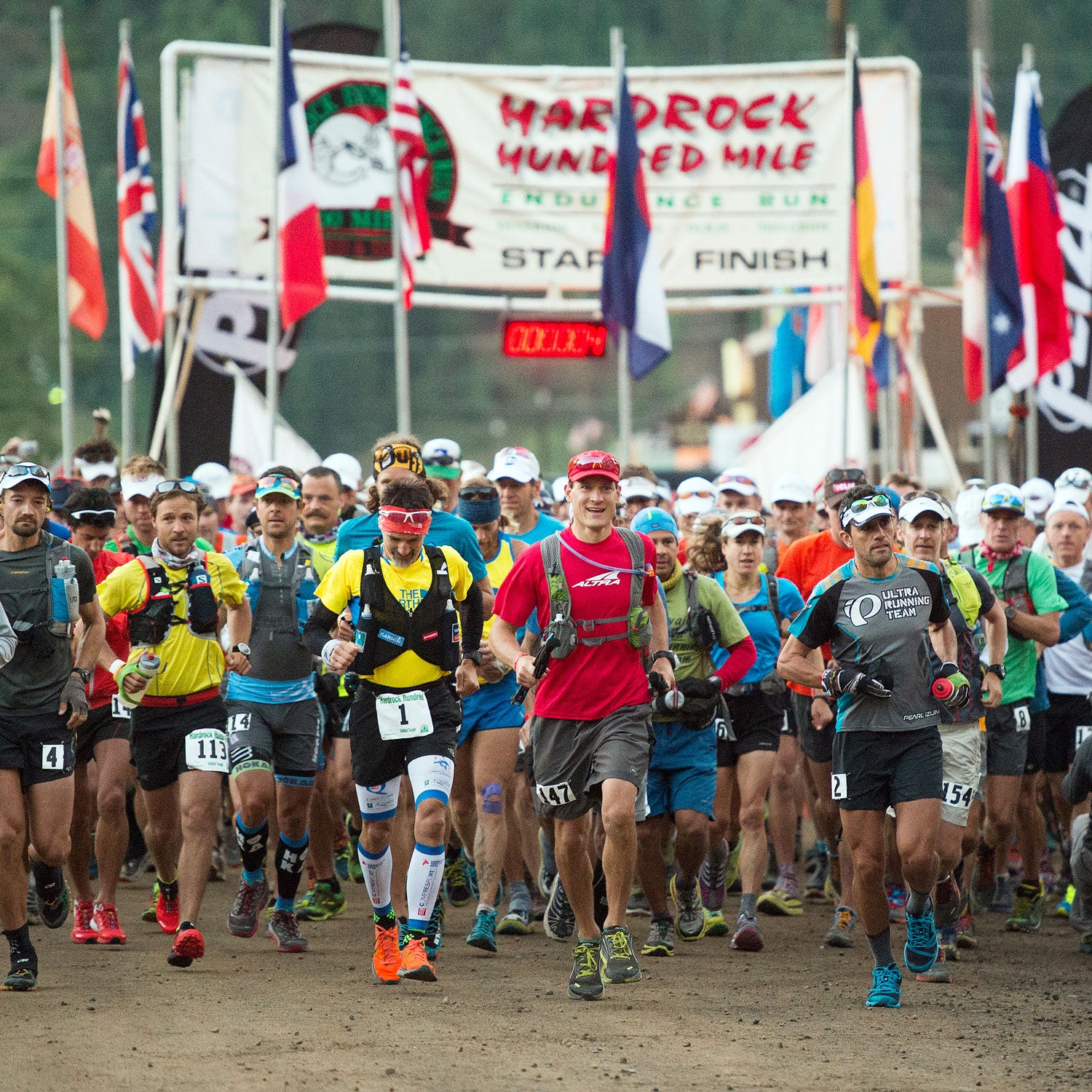 Daniel Petty(Photo)
Heading out the door? Read this article on the new Outside+ app available now on iOS devices for members! Download the app.
The starting line at an ultramarathon is one of the few places in the world where you can guarantee that the women's bathroom line will be shorter than the men's. Aside from that small perk, there's no upside to the underrepresentation of women in ultrarunning, and it's time that we take steps to address it.
I started off my racing season this year with the Transgrancanaria 125K ultramarathon in Spain, where, of 886 total runners, only 11 percent were women. Sadly, this is a pattern that persists across the sport, regardless of where you are in the world. While shorter ultras—50K or 50 miles—may see female participation rates up to 30 or 35 percent (according to race data compiled by Ultrarunning), for longer ultramarathons above 100K, the female participation rate drops to 25 percent and below. For 100-mile races like the Ultra-Trail du Mont Blanc or Hardrock 100, which impose strict qualification requirements, the female percentage rarely makes it past 10 percent or 15 percent, respectively. Hardrock's lottery system also favors veterans, which perpetuates the historic gender imbalance in the sport.
The lack of female participation in ultrarunning is no secret, but those with the ability to make a tangible difference (such as race directors) haven't really done much to correct it. There has been plenty of talk about the importance of encouraging more female ambassadors in the sport, the need to provide equal media coverage for male and female athletes, and the importance of including women in positions of influence. But so far, we have only been paying lip service to these ideas without actually making any concrete policy changes.
In recent months, a handful of prominent figures in the sport have suggested that we should increase the number of spots for women in ultramarathons as a means of increasing overall female participation. In December, Jason Koop, who coaches several elite athletes in the United States, proposed reserving a percentage of lottery entries in premier races for women. In February, Robbie Britton, a Team Great Britain athlete and coach, suggested women should get double the chances in lotteries for male-dominated races.
Let's be clear: If we all had the same opportunities to get to the starting line, we wouldn't need to take gender into account.
When I first read these arguments, I thought: Here are some concrete suggestions for making an immediate, quantifiable difference. I was ecstatic, until I read the online feedback from many in the ultrarunning community. (Never read the comments, as they say.) Some respondents on forums and social media recognized the gender imbalance but denied it was a problem. They argued that women were simply less interested in ultras, or worse, not as biologically inclined for such a competitive sport as men. "Endurance sports appeal more to men because of their more egocentric mindset," said one male runner. "There just aren't that many women who have the desire to do it," chimed in a female runner. Still others strongly opposed the lottery proposal, arguing that it would unfairly discriminate against men and would let in unqualified female candidates. Female and male readers alike argued that "positive discrimination is still discrimination and unfair." Even some women vehemently protested, insisting that they had made it on their own and that any "special treatment" was demeaning. "Don't wait for some feminist to bang a drum for you," one woman wrote. "I'm sick of people fighting for rights for me that I took for myself decades ago."
Let's be clear: If we all had the same opportunities to get to the starting line, we wouldn't need to take gender into account. But the fact is that women face significant hurdles before even making it to the sign-up stage. Before we can develop solutions for addressing the problem, we first need to understand the extent of it.
Men have better chances to develop their interest and skills in sports than women do. From an early age, girls are socialized away from sports, especially competitive ones. We're taught to be careful, to look pretty in our dresses and stay safe in our castles, while boys are encouraged to be brave, to go into the wild and slay some dragons. Research by the Women's Sports Foundation has found that girls in the United States have 1.3 million fewer opportunities to play high school sports than boys. By age 14, girls drop out of sports at twice the rate of their male classmates.
This trend continues into adulthood, particularly in strength and endurance sports. Studies have consistently suggested that these sports are likely to be perceived as "masculine" activities. It's a self-fulfilling prophecy—the more masculine a sport is perceived to be, the lower percentage of female participants you'll find. While Kathrine Switzer shattered the misconception that women were too weak for marathons when she finished the Boston Marathon in 1967, the notion still persists that we are unable to withstand the same stresses as men. The opportunities for female athletes to compete at the highest level still lag behind: Women weren't allowed to run the marathon in the Olympics until 1984, and women's weightlifting wasn't added to the Olympic program until 2000.
If women do overcome the barriers that prevent them from entering ultrarunning, they face additional challenges trying to stay in it. We hear these things a lot, but they are worth repeating: Women still bear the burden of the majority of household tasks, including childcare, and are too often simply unable to commit the time necessary to train for long races. Those who choose to do so are at risk of being labeled as "irresponsible" or "selfish" for shirking their domestic duties. Women also often contend with different safety and security issues than men, as verbal (and physical) harassment of female runners is all too common. Sometimes, even training in broad daylight can be taxing—every time a man catcalls a woman running by, it shrinks the space for women in this sport.
There is also evidence to support the idea that women are more self-selecting about the races they enter than men are. One study suggested that men overestimate their marathon abilities compared to women. Which is to say, men are more likely to sign up for races when they are less prepared. This is reflected when you look at finishing rates for men and women: At the Boston Marathon this year, where competitors experienced some of the worst weather in decades, the dropout rate for men was 80 percent higher than the year before, while women had just a 12 percent increase in nonfinishers. Looking at some of the major ultras, women often have a lower DNF rate. According to Martin Like, race director of the notoriously tough 6633 race in the Canadian arctic, while women have made up just 15 percent of the race's competitors over the past nine years, they represent 50 percent of all finishers. A woman, Mimi Anderson, also holds the course record for the 350-mile event.
Increasing women's chances to enter races won't solve the gender gap on its own, but it's one concrete step to help address the imbalance while we wait for societal norms to catch up. If we truly want more women in this sport, rejecting gender-blind lotteries is an obvious next move. As Britton put it: "In life, us men have more tickets." Personally, I can't wait for the day when I have to wait in line for the toilet at the start of an ultra.
Stephanie Case is a competitive ultrarunner, a human rights lawyer, and the president and founder of Free to Run, a running charity that supports young women affected by conflict.
Lead Photo: Daniel Petty
Trending on Outside Online