10 Steps to Becoming a Grill Master
Use lube. Carry extra fuel. Don't forget veggies. These and other critical tips will guarantee you look like you know what you're doing.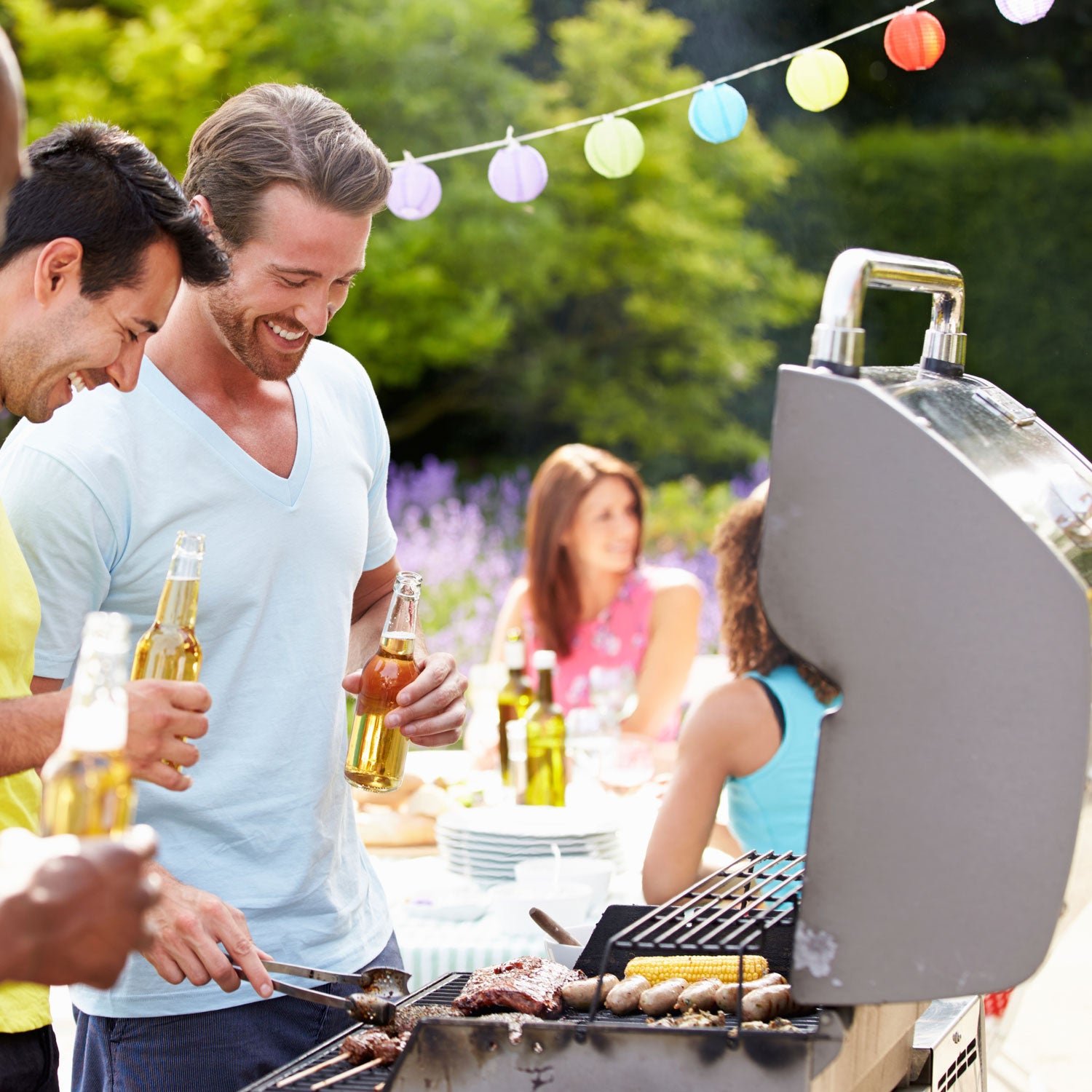 monkeybusinessimages/iStock(Photo)
Heading out the door? Read this article on the new Outside+ app available now on iOS devices for members! Download the app.
Okay, it happened like this: I'm throwing a cookout with your standard fare: burgers, brats, and lawn darts. I don't want my vegetarian friends to eat just lettuce, so I buy some veggie dogs. Only I don't buy veggie dogs; I accidentally buy veggie link sausages. The breakfast kind. Maple syrup flavored. Watching my vegetarian friends stuff six of those tiny links into a hot dog bun was humiliating for all parties involved. So, yeah, lesson learned: Pay attention to the details.
Grilling should be simple. Apply fire to meat. We've been doing that for almost 2 million years. But over time, grilling has evolved from a necessity to an art form, and with all art forms, success (and failure) is the culmination of many details: oiling your grate, carefully monitoring the heat gauge, not serving vegetarians breakfast sausage…
Without further ado, here are our 10 Rules for Grilling:
---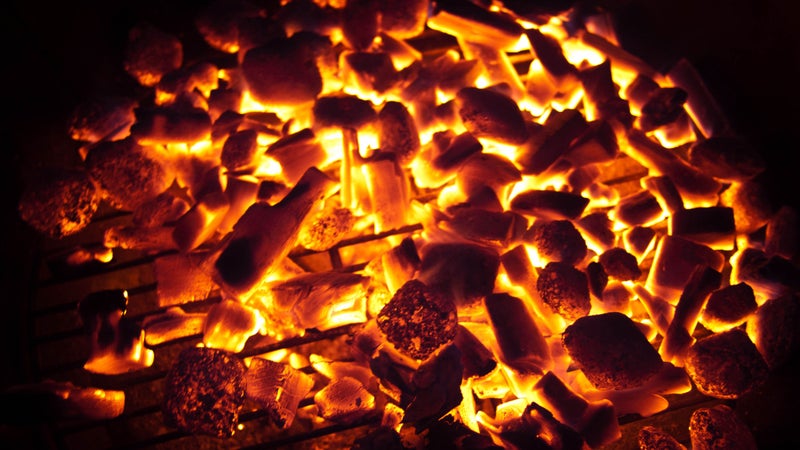 Pick a Side
Charcoal or gas? Honestly, there are benefits to both. Purists love charcoal and say it makes food taste better, but propane is faster and may help keep food moist. Whatever side you choose, stick with it, defend it to the death, and whenever possible, call someone out for choosing a different (read: wrong) side in this age-old battle.
---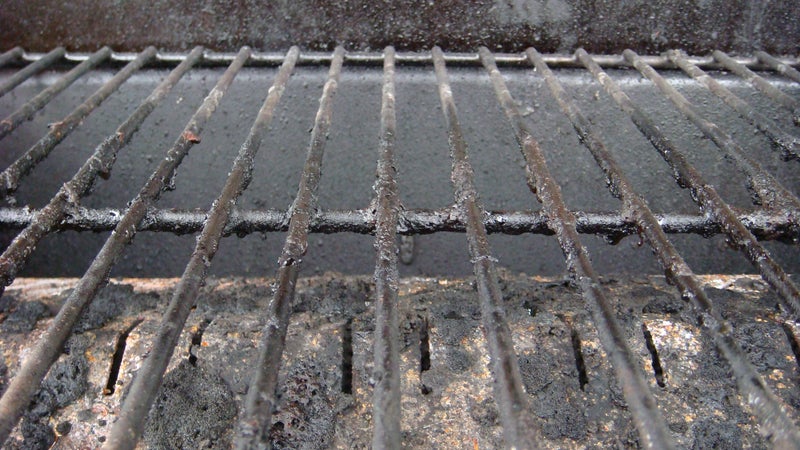 Clean Your Grill
Nothing is less appetizing than seeing a grill exterior covered in pollen and bird shit. Until you open it up and see months of charred meat bits stuck to the grate. The grill is not a cast-iron skillet. It doesn't need to be seasoned.
---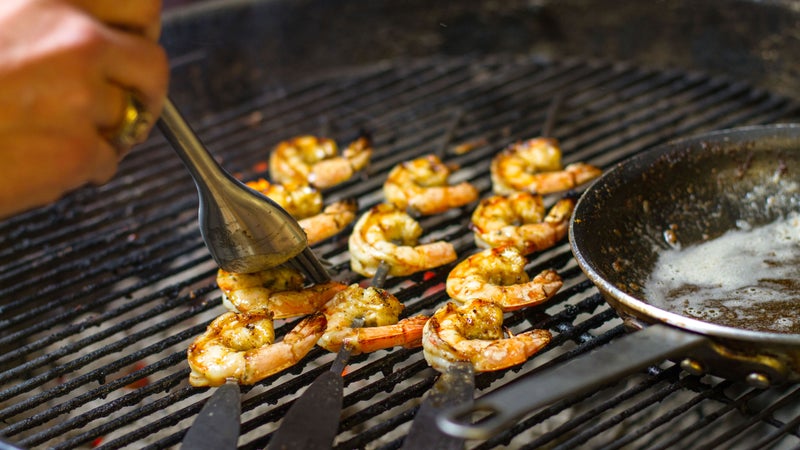 Use Lube
Brushing olive oil on chicken, fish, or pork helps keep it from sticking to the grate. Oiling the grate is also a smart part of your cleaning ritual. Use tongs to rub the grate with a paper towel soaked in olive oil.
---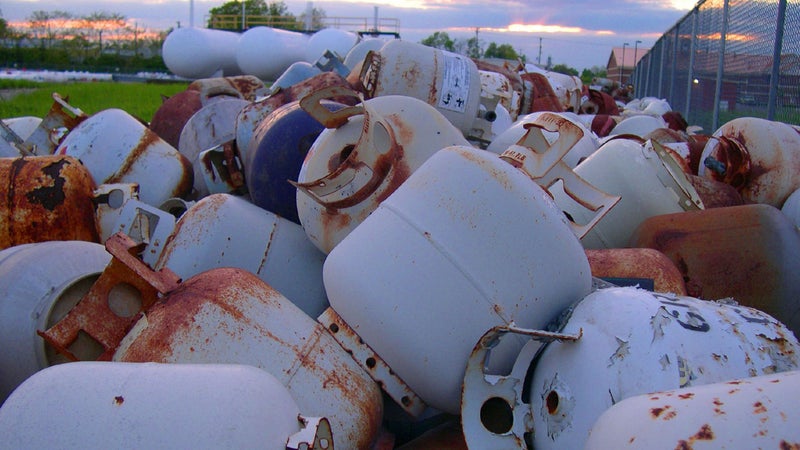 Always Have a Second Tank on Hand
Always. Nothing is more embarrassing than running out of gas halfway through cooking your filets or finishing the steaks in the microwave while your father-in-law drinks your beer and wonders what his daughter ever saw in you.
---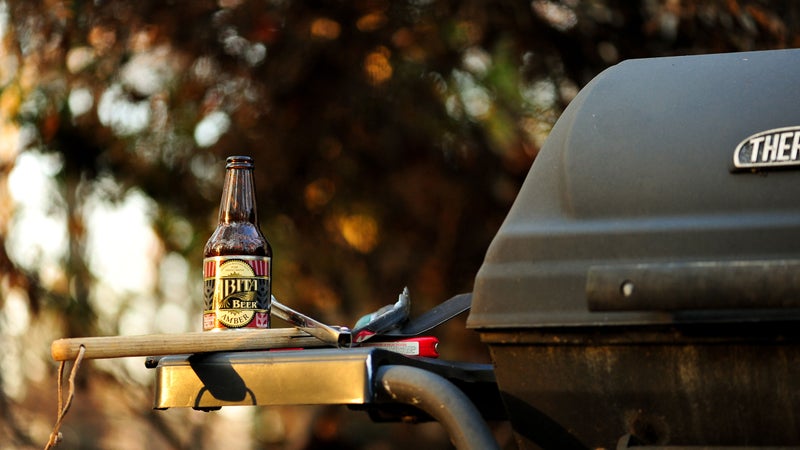 Always Have a Beer on Hand
And by on hand, we mean hanging from your neck. We made one of these awesome koozie necklaces for about 75 cents using rope, duct tape, and a free promo koozie. It keeps your hands free for flipping burgers but your beer close. Bonus: It's perfect for casual SUP sessions.
---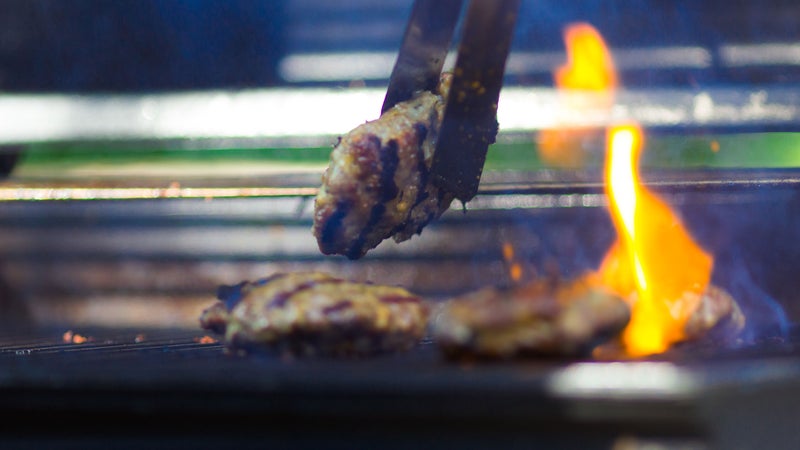 Just Relax, Bro
Don't micromanage your meat. Don't open the lid every 30 seconds. Don't flip your burger every ten seconds. Opening the grill kills the heat, and flipping your meat too often will ruin the surface texture.
---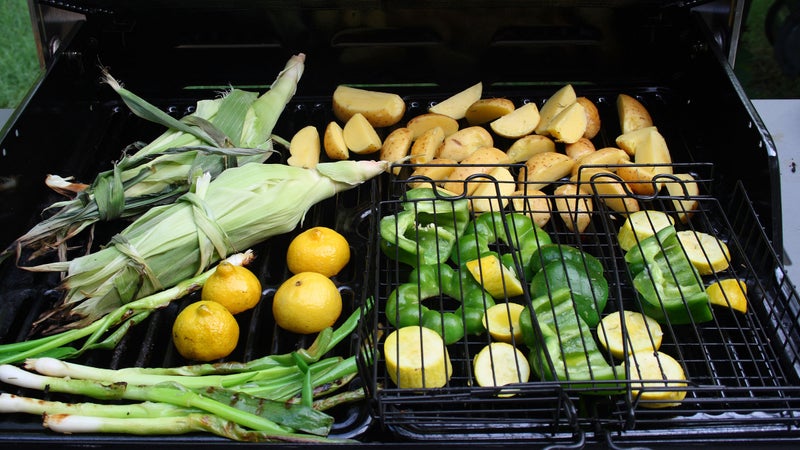 Think Outside the [Meat] Box
Know what's great on the grill? Carrots. Coat them with olive oil, salt, and pepper, and cook the hell out of them on an open flame. Grilled watermelon is awesome too. Ditto lettuce, pineapple, even avocado. Every once in a while, cook an entire meal on the grill just because.
---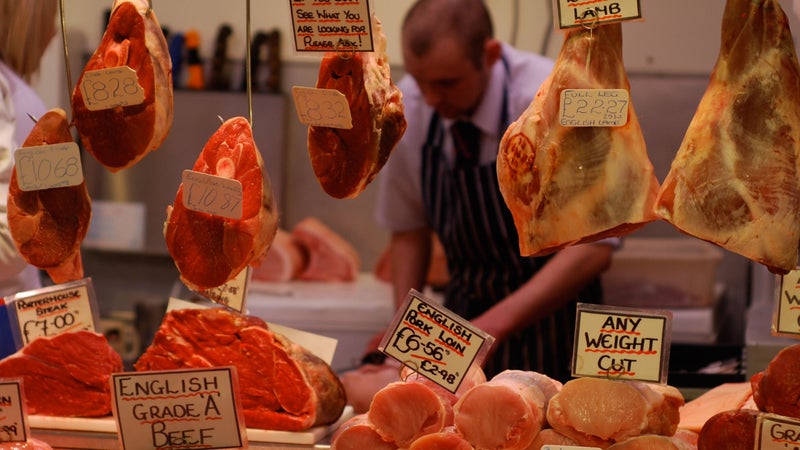 Make Friends with Your Butcher
The only butcher I knew as a kid was Alice's boyfriend on The Brady Bunch. Luckily, we're living in the midst of a craft revival, and while it might be annoying to go to a party where everyone tells you they're blacksmiths, there are benefits to our craft-centric culture. The beer is better and so is the meat. Chances are good that your town has a butcher. Find him or her, and make friends. You'll learn about different cuts to toss on the grill and how to prepare them in fancy new ways.
---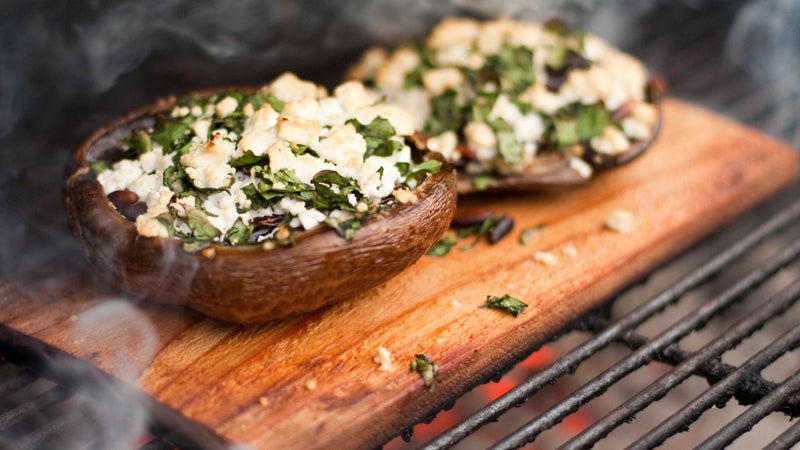 Remember the Vegetarians
Maple-flavored breakfast sausages are not proper vegetarian barbecue fare. (FYI, some grocery stores stock the veggie dogs with the produce. Who knew?) Big portobello mushroom caps are like burgers for vegetarians, and Field Roast Frankfurters are surprisingly good hot dog substitutes. Some vegetarians are picky about their food being cooked in the same proximity as meat, so keep one side of your grill veggie-specific.
---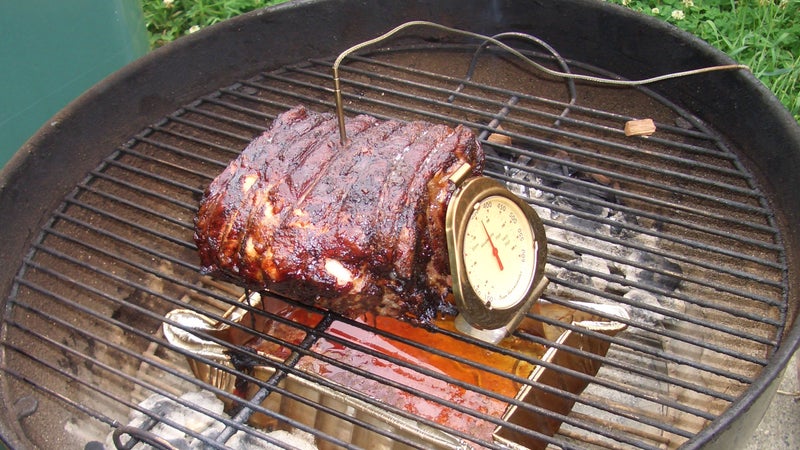 Gear Up
A rib rack allows you to maximize space on the grate, and a meat thermometer is key for not killing the people who eat your food. Grilling is like any adventure—you need the right gear. Oh, and if you're gonna wear an apron, it should be made from military grade, repurposed tent canvas like this one from Field Aesthetic.
Lead Photo: monkeybusinessimages/iStock
Trending on Outside Online