The 3 Best Beer Trends of Summer 2016
Special release IPAs, a sizzling international beer market, and beer shakes make this summer the best one yet for craft lovers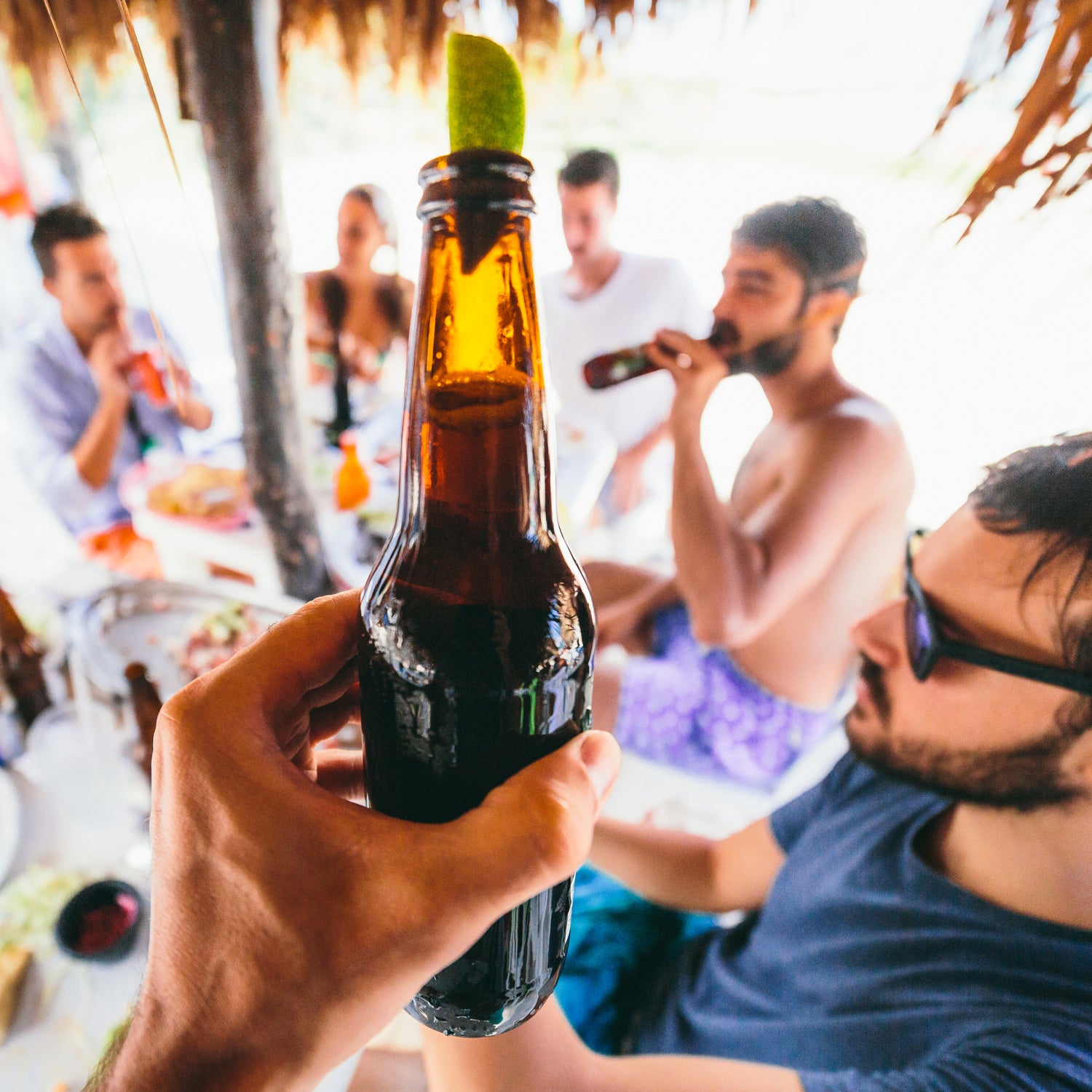 Alejandro Moreno de Carlos(Photo)
Heading out the door? Read this article on the new Outside+ app available now on iOS devices for members! Download the app.
Perhaps the best barometer for why this summer will rule is the World Beer Cup. 
The biannual event just wrapped up in Philadelphia, Pennsylvania, and this year, entries were up 39 percent. Entrants hailed from 55 countries, and many took home big awards. "The brewing community is truly global," said Paul Gatza, director of the Brewer's Association, which puts on the competition. Places with a less established brewing heritage, from Vietnam to the West Indies, are bringing more overseas beer to American tabletops. American brewers, in turn, are realizing they need to keep current or get drowned out by new talent. For beer drinkers, it's all good news.
We could spout dozens of reasons to be excited about summer, or as we like to call it, peak craft-beer season. But we've picked out the top three reasons: awesome IPAs, Asia's blossoming craft beer market, and the official advent of the "beer shake." 
1. The Summer of Special Release IPAs
​
This summer, Matt Brynildson, the brewmaster at Firestone Walker Brewing Company, is releasing a series of beers that will showcase a different blend of hops with each batch. The Luponic Distortion Series, as it's called, wouldn't have been doable a few years ago. Brynildson credits the embrace of hop-forward beers with a fundamental shift for hop growers over the last decade. These days, the focus is all about aroma and flavor. "The twist is that it takes about eight years from the time a cross is made in the hop-breeding greenhouse to the time it can be made available to brewers in any reasonable quantity." We're finally reaching the point where more of those hops are coming to fruition each year.
According to data from the Hop Growers of America, in 2013, Idaho—which is one of the nation's top hop producers—only cultivated five acres of experimental varieties. In 2015, the state had 72 acres of experimental hops. Scores of craft breweries are taking advantage of the robust hop landscape and making their summer seasonal an IPA. Many are adding fruit as a counterpoint to the bitter notes (and risk of mono-taste) IPAs are known for. It makes for perfect, summery-yet-serious drinking. Here are seven that deserve shelf space in your fridge. 
Dogfish Head Flesh And Blood IPA: A fruity beer for people who don't like fruity beers. Mixed with blood orange juice, orange peel, and a touch of lemon, and featuring multiple hops including the experimental HBC 431, this 8.5 percent imperial IPA is robust, well-balanced, and hardy. 
Firestone Walker Luponic Distortion Rotating Hop Series: Though the base beer will stay the same, the hops change every 90 days. The base beer is a dry, 6 percent recipe designed to showcase the unique flavors of the hops. Just don't expect to get a full rundown on which hops are in which version. Brynildson admits that he's "holding his cards close to his vest" on the varieties he's using—and even if he did list them, you probably wouldn't know them. "Most of my most recent exciting discoveries go by their experimental hop garden numbers, like HBC 472 and BRU-1."
Rogue New Crustacean Barleywineish Imperial IPA Sorta: This 11.3 percent monster is a malty ale with strong hoppy overtones—a tasty blend of barley wine and IPA. It's part of Rogue's IPA May lineup, which includes five other seasonal IPAs of varying degrees of hoppiness.
Elysian Hubris: Hubris has a way of knocking us onto our asses, and this beer—which has 8.6 percent ABV and comes in a 22-ounce bottle—will definitely do that. Cascade, Chinook, and Centennial hops are added at 10 different stages. If you believe there's no such thing as too hoppy and enjoy a good, fast buzz, this is your brew.
Deschutes Hop Slice: Sometimes you want to drink a few IPAs and still be able to paddle your kayak in a (semi) straight line. For that scenario, stock your cooler with this Meyer lemon-infused session IPA. The sweet-tart notes of citrus make the beer more refreshing than heavy, though it's brewed with three types of hops.  
Tröegs Independent Brewing Nimble Giant: At 9 percent ABV and 69 IBU (International Bitterness Units—the scale ranges from 0 to 100), this double IPA is everything a double IPA should be. It has hints of "grapefruit rind, honeysuckle, and the forest floor." Classy and shockingly strong. 
Sweetwater Goin' Coastal IPA: This fruit-infused IPA pairs pineapple with six different hop varieties. The pineapple is most apparent in the nose—but don't worry, the beer isn't as sweet as it smells. It's balanced, pleasant, and a bit like liquid sunshine.  
2. Asia's Craft Beer Scene Is Going Nuts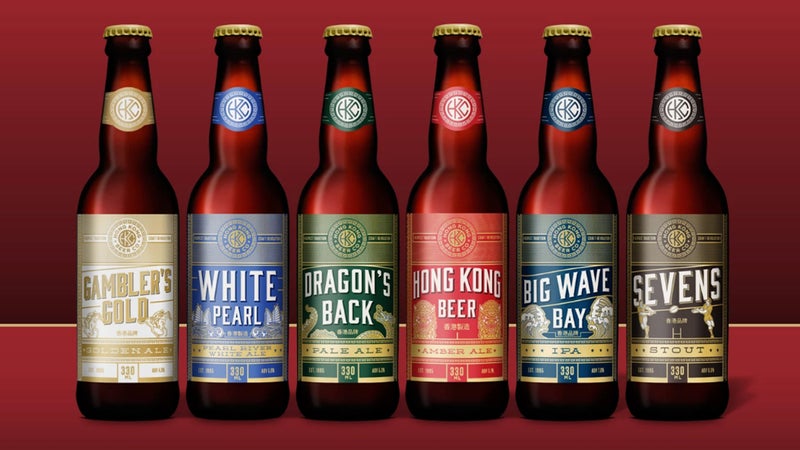 Move over, Belgium. Not many brewers from Asian countries entered the World Beer Cup, but those who did won a disproportionate amount of awards.
This sweep is no surprise to those who have been following the region's blossoming beer scene. Rob Trent, who writes the blog CraftBeerAsia.com, says that over the last five years, the scene's also exploded in Hong Kong, Singapore, China, Vietnam, and Japan. Being slow to jump on the initial trend seems to be working in Asian breweries' favor. "The Philippines' exposure to craft beer around 2010 to 2011 was to brands such as Anderson Valley, Rogue, Stone Brewing, and Ballast Point. Local craft beer drinkers became accustomed to these high standards," says Trent. 
It can still be slim pickings when it comes to finding Asian craft beer on American shelves, but not for long. Rick Margaritov, the CEO of Drinkery, which exports craft beer from the U.S. to Singapore and Hong Kong, says that he'll soon begin importing beer from at least one Hong Kong brewery and is always looking for others.
For now, your best bet is to buy a plane ticket and go taste them for yourself. Manila is Trent's top pick: "There are at least 30 local brands available at several venues." But Japan needs to be on your list too. "Japan has a culture of craftsmanship and perfection and this shows in their craft beer. The big brewers are popularizing craft beer but the smaller brewers are perfecting it." In Vietnam, Hong Kong, Singapore, India and even Thailand (which has strict laws against home brewing, and thus is farther behind the curve), you'll find small bars, breweries, and restaurants devoted to crafting small-batch booze.  
3. Beer Shakes. Enough Said.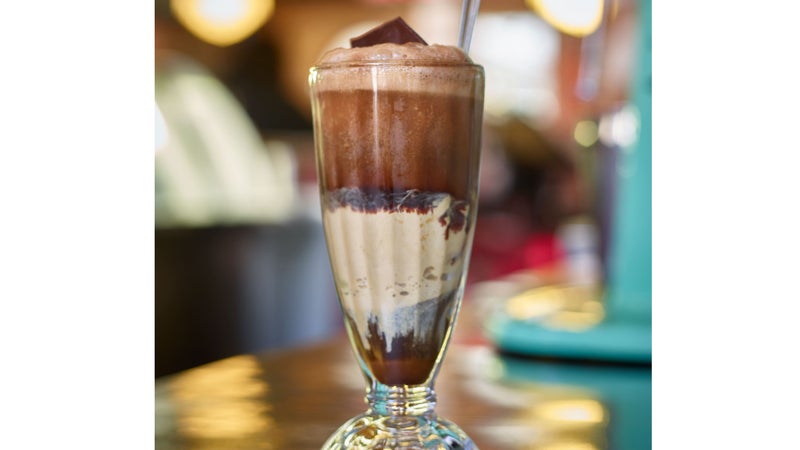 You love beer so much. I'll bet someday you'll go in and order a beer milkshake. It's a line from John Steinbeck's "Cannery Row," and it vexes a character named Doc so much that he can't get the idea out of his head. 
Same, Doc, Same. 
Rejoice, because the booze-and-ice-cream mashup is finally catching on at bars and eateries. At Bad Daddy's Burger Bar, a small chain of burger shops with outposts in Colorado and the Southeast, a Left Hand Brewing Company nitro milk stout shake just hit menus. "We've had boozy shakes before but not with beer," says marketing director Amy Nedwell. The combination of creamy coffee-chocolatey stout, vanilla, and caramel is such an obvious flavor pairing, we can't believe no one thought of it before. 
Some places are getting a touch more experimental. At McMenamins, a small chain of restaurants in Oregon and Washington, you can try a Ruby Ale (which has hints of raspberry) mixed with house-made marionberry ice cream. In San Francisco, diners at The Ice Cream Bar can get Guinness, caramelized honey-flavored ice cream, and Valrhona chocolate syrup blended together and topped with a float of port—consider the lily officially gilded. 
It's very much dessert-in-a-glass. However, Nedwell says that the hops and malt really help to counter the blinding glucose hit of the ice cream. And while you won't necessarily note any residual carbonation from the beer, it does turn the whole drink into a gorgeous, frothy, delightful mess that—like Doc—you'll continue thinking about for a good long time. 
Lead Photo: Alejandro Moreno de Carlos