The 5 Food Industry Jobs We Covet
Warning: serious life envy ahead.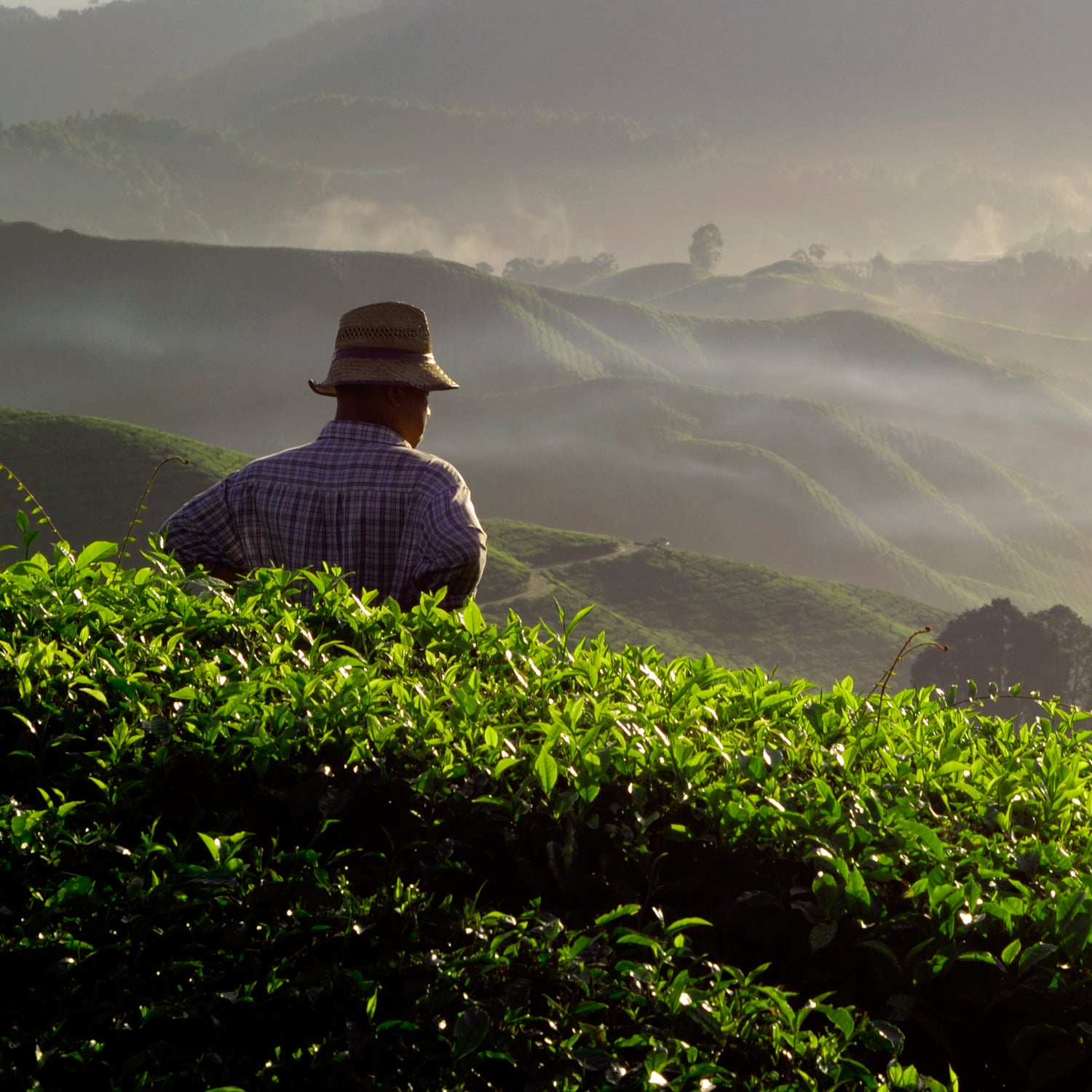 Heading out the door? Read this article on the new Outside+ app available now on iOS devices for members! Download the app.
The food industry has some of the best jobs and some of the worst. Working on the slaughterhouse floor, for example, is well known for causing PTSD. But at the very top of the food chain there are some really kick-ass gigs—like the type that are awesome enough to make even this food writer think, Maybe it's time to spruce up my résumé.
Here are the five food jobs we covet—and more importantly, how to get them.
Global Cheese Buyer, Whole Foods Market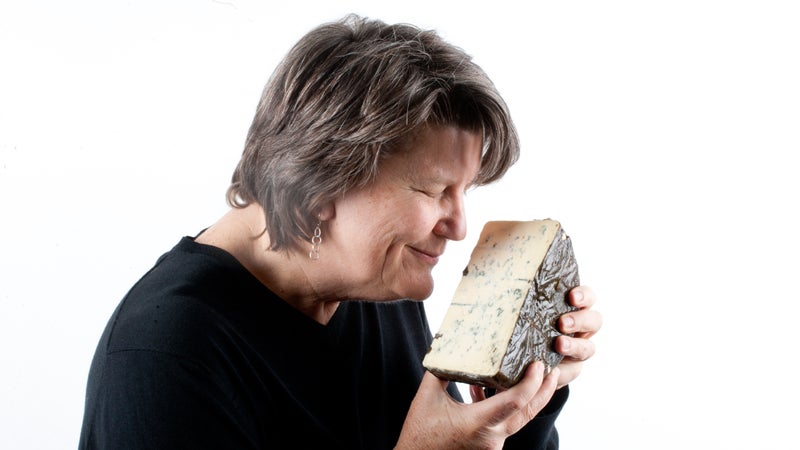 In 1990 Cathy Strange started working part-time at her neighborhood Whole Foods Market, helping customers in the wine, cheese, and beer section. Slowly she worked her way up, moving to help oversee new stores. In 2001 she was promoted to Global Cheese Buyer.
Fifty percent of her job is traveling the world, trying out cheeses—she says she's tasted 95 percent of the cheese sold in Whole Foods. The other 50 percent involves analyzing what's selling and what's not.
"I've always loved cheese. My passion began with New York Cheddar and my mother's mac and cheese, made with real cheese," she says, adding that a love for all things dairy is a must in this job. Although, just because she likes something doesn't mean she can stock it. Sometimes a cheese with limited production can be just what she's been looking for—but if she can't get the quantity she needs, she has to pass.
How to get it: You don't need a special degree for this job, but Strange recommends finding a cheese mentor (which, by the way, is a good band name) that can help you understand flavor notes and the finer points of cheese production. You'll also need business acumen, as forecasting is a big part of this job.
Years on the job: 14
---
Tea Scout, Nepali Tea Traders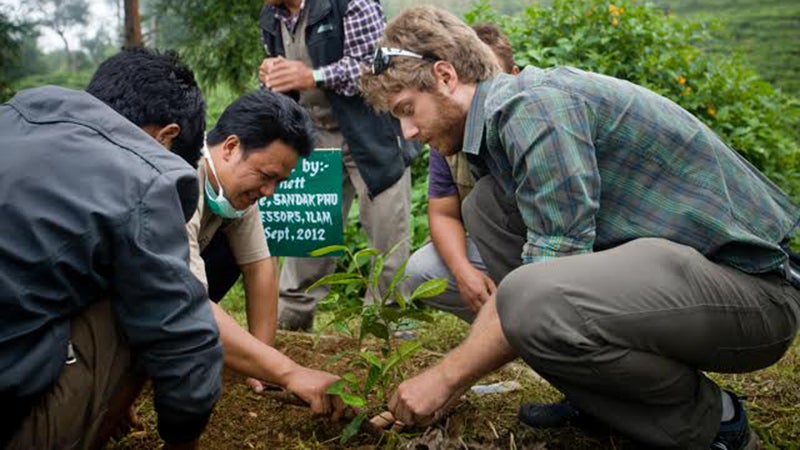 As the International Operations Director for Nepali Tea Traders, Rob Burnett is tasked with forging relationships with suppliers and tea growers in Nepal, which means traveling the mountainous countryside trying out all types of tea.
Burnett says his job is less about having the ultimate tea palate and more about having a good head for business and forming relationships with small tea farmers. "The area where we get a lot of our tea from is directly across the border from where most Darjeeling comes from. But this region is totally untapped," he says. While that's good for prices, it's bad for things like consistency and availability. "In this part of the world the logistics can be tough and unreliable, so the ability to be dynamic and adaptable is key."
Because Burnett is an avid mountain biker, he tries to time his trips with the Yak Attack, the highest mountain bike race on the planet. And there's plenty of adventure that comes standard with just getting to and from the remote tea farms. "It's an hour-long flight from Katmandu and then another six hours by bus to the Ilam Valley, where many of our teas come from," says Burnett, adding that from where the bus stops, it can be another two hours to get to the actual farms. The breathtaking destinations, however, are always worth the trip—and the welcoming and kind farmers make Burnett's job just that much more enjoyable.
How to get it: Burnett happened to know the founder of the company and was in the right place at the right time. However, he'd spent an undergraduate semester abroad in Nepal and was at least familiar enough with the language and culture to get around.
Years on the job: 3
---
Director of House Programing, James Beard Foundation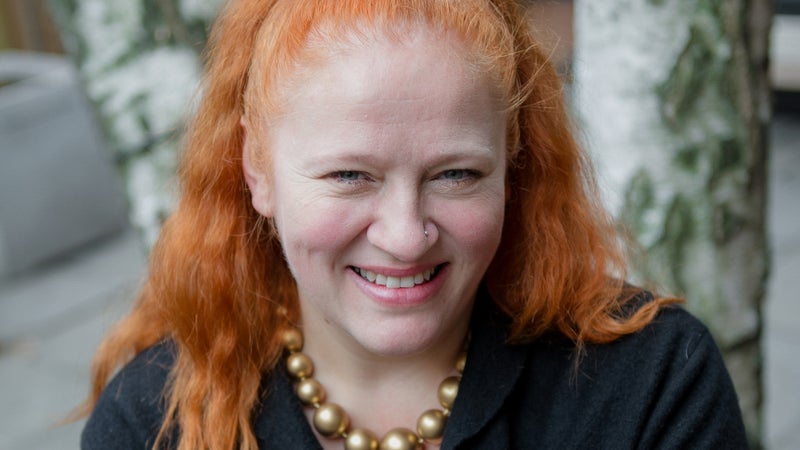 The James Beard Foundation is one of the foremost institutions for advancing America's food culture. Its headquarters is located in James Beard's New York home, where almost nightly dinners showcase up-and-coming chefs. Being invited to cook in the James Beard House is one of the greatest honors for a chef, and Izabela Wojcik is the one that gets to deliver the happy news that a chef as been selected. Even better, she gets to plan the themes for the foundation's dinners. It's like planning a dinner party but with the country's best chefs just dying to help you execute it.
"My work involves having a lot of conversations with chefs and their publicists. I'm always reading menus and keeping an eye on the food media to identify great new chefs," says Wojcik. "I'm just constantly having this big conversation about food."
The dinners aren't just about showcasing a single chef either. Wojcik works to bring diversity to the James Beard Foundation table, putting together a Persian New Year celebration one night and a Saint Joseph's Feast supper another night. "James Beard was one of the first to identify America as having a national cuisine that was made up of cuisine from these different regions. We try and make sure that diversity in regional cuisine is represented here."
She doesn't get to attend every dinner personally, but the dinners happen so frequently that always having to be there would seem more like a burden than a perk. "Still, I have the option to travel and attend events on behalf of the James Beard Foundation," she says.
How to get it: Wojcik has a degree from Cornell's School of Hotel Management and has had both front and back of the house experience at restaurants. She was volunteering and doing part time jobs for the James Beard Foundation when this position came open.
Years on the job: 13
---
Coffee Buyer, Intelligentsia Coffee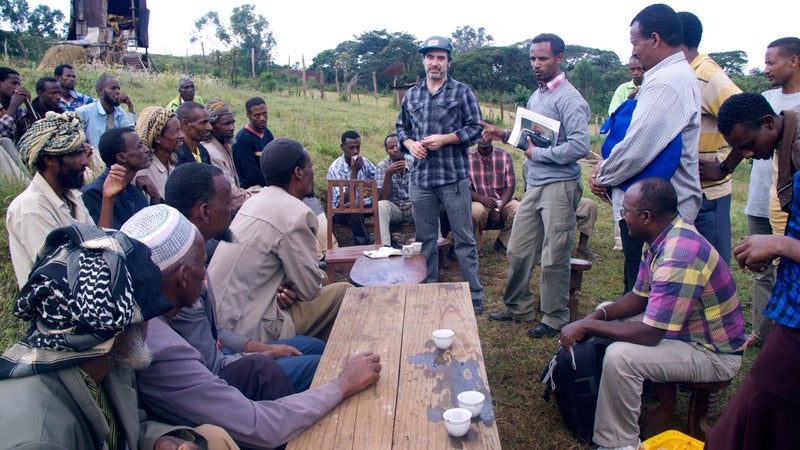 Geoff Watts began his career as a barista at Intelligentsia Coffee's first location in Chicago. It was 1995, and the store relied on an unreliable 12-kilo coffee roaster, which Watts had to wrangle when he was promoted to roaster. Eventually, Watts graduated to coffee buying. These days his job is to find the best beans in the world and to cultivate relationships with those farmers. "It's about 40 percent travel, 30 percent tasting, and the rest of the time is spent writing, teaching, and researching," he says, adding that these days he doesn't spend as much time managing spreadsheets as he used to.
"There isn't a single path that leads to becoming a coffee buyer," he says. "But there are some common denominators. Most successful buyers I know started their careers in coffee either as roasters or baristas, are abnormally curious and inquisitive, and share a love for coffee that borders on obsession."
Coffee obsession? Check.
Watts says there are two types of coffee buyers: "Some are treasure hunters who travel to find great coffees and bring them home, and some approach the work as a long-term project where the goal is to partner with farmers to catalyze change and turn good coffees into great ones over time." Watts sees himself as the latter, which means he's constantly working with farmers to help them improve their product. The legwork can pay off in the long run. "By far the best thing about my job is that I get to work with amazing people and build relationships all around the world. I've got great friends in over two-dozen countries now, from Rwanda to Bolivia, and we have coffee to thank for bringing us together."
It's not all coffee-colored rainbows (ugliest rainbow ever) and espresso crema butterflies. Watts says there were five years or so when he basically lived like a nomad, sometimes to the detriment of relationships back home. "Just getting to farms in remote parts of Ethiopia or Peru can take almost three days, so there is a lot of time lost in transit."
Oh, and by the way, no, he doesn't like nor deal in poop coffee. "Kopi Luwak is the by far the crappiest coffee in the world," he says. "I have a good friend named George who described it perfectly in five words: 'coffee from assholes, for assholes.' It isn't so much the taste, which can be ok, but rather everything it represents—animal abuse, marketing gimmickry, and a complete misinterpretation what 'specialty' coffee is about."
How to get it: "Developing coffee tasting skills is a great way to start," says Watts. "Find a company that is doing great work and try to get in wherever you can. Then make it a point to get to the cupping lab as often as possible and work on becoming a good taster. Meanwhile, learn Spanish, and perhaps Swahili or French. Many of the worlds coffee farmers don't speak English and if you want to communicate, you've got to study language."
Years on the job: 20
---
Quality Control, Boston Beer Company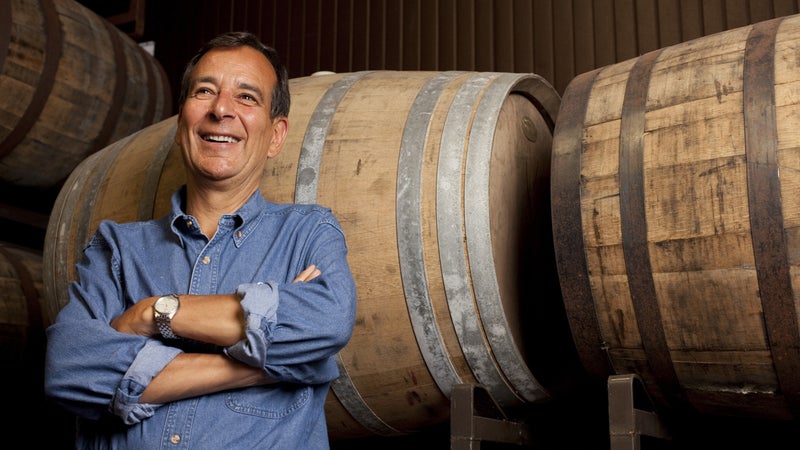 Jim Koch tastes every batch of beer that leaves the Sam Adams brewery. He's the quality control guy for Sam Adams, but he's actually the big boss too. He's the founder of America's most celebrated independent brewery, but even though he has tons of other responsibilities, he never misses a singly batch, saying, "I'm obsessive about quality."
Koch started the business in 1984, after earning an undergraduate degree from Harvard, starting his graduate degree, then dropping out to teach Outward Bound for a few years. "I brewed the first batch in my kitchen in 1984 using a recipe of my great-great-great-grandfather's from the 1870s. Two things happened. The steam peeled the wallpaper off the walls, and I fell in love with the taste of this beer."
At first, local distributors wouldn't carry his tiny homebrew, so he took bottles directly to bars. " A lot of folks thought I was crazy—and they weren't afraid to tell me so—but I didn't get discouraged. I knew I had a better beer," Koch says.
Koch's biggest complaint about his job is that he doesn't have enough time to try all the beers that are available. Just keeping up with tasting everything the brewery produces is tough. "As a brewer, even the worst days are still good days. I always say if you are not having fun working in the craft beer industry—you are doing it wrong."
How to get it: Koch says that you need to try and learn as much as you can about the craft brew process either from a brewing school or by doing an apprenticeship. "I always tell small business owners in our Brewing the American Dream program (a program that offers emerging brewers an opportunity to learn and secure funding) that first and foremost you need to start with a great product and be obsessive about quality. Second, you need to work your butt off to sell it. Finally, you need to be passionate—if you don't have passion, it is going to be really difficult to succeed."
Years on the job: 30
Lead Photo: Rawpixel/iStock