5 Stories of Adventurous Holiday Eating
It's a different kind of nostalgia when you're out in the backcountry (or out of the country) and trying to preserve the holiday spirit—but these adventurers did their best and lived to tell the tale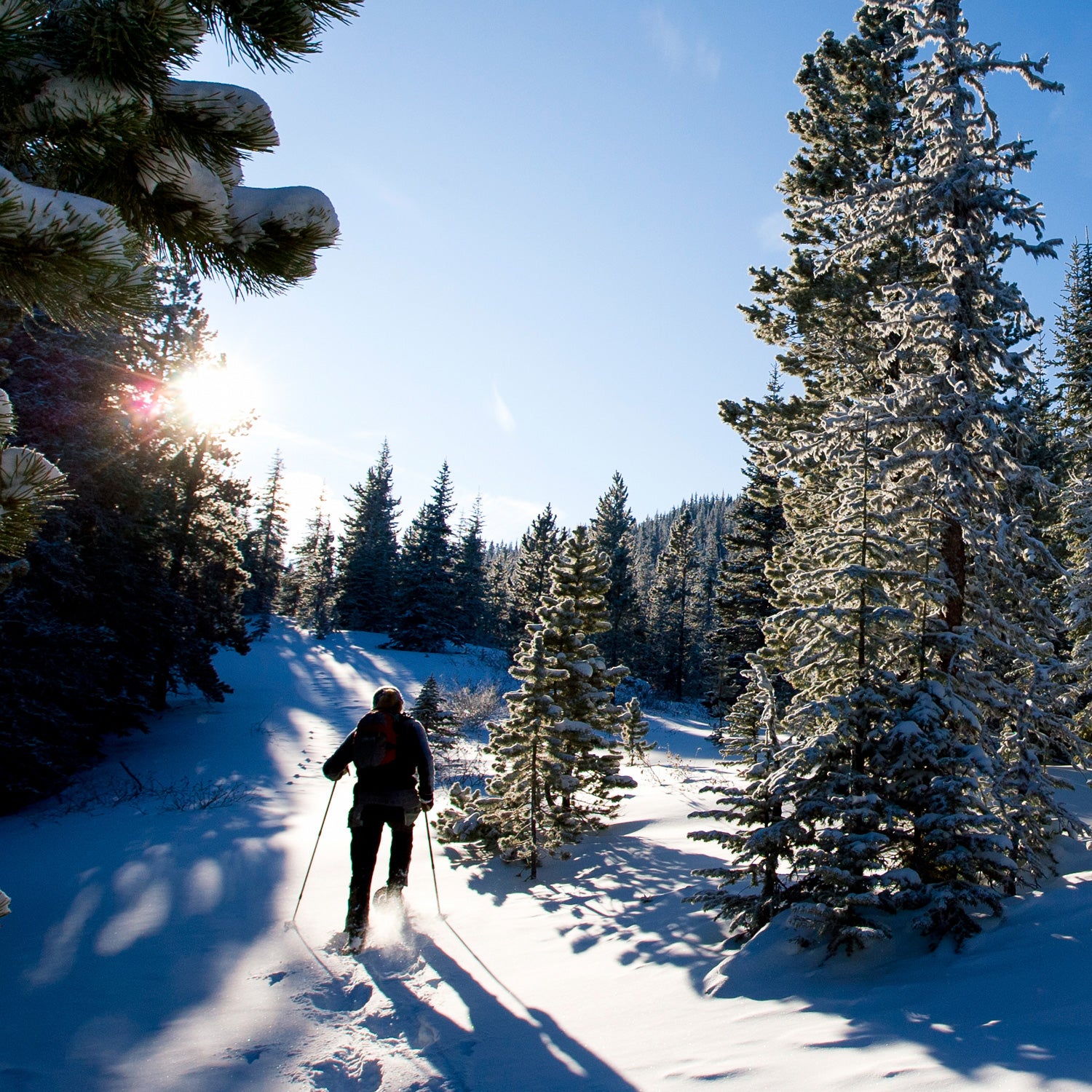 Heading out the door? Read this article on the new Outside+ app available now on iOS devices for members! Download the app.
Year's end usually comes loaded with cherished traditions and expectations of roasted birds on silver platters. But sometimes in the name of exploration, you find yourself far from home, with little else but a backpack, and not a pie in sight. We reached out to adventurers of all kinds and collected five such cases of holiday meals that took place way out there. Here, in their own words, is what made the break from tradition so memorable—either despite the less-than-ideal circumstances or because they ended up with an impossible-to-replicate experience that's better than any comforts of home.
These stories have been lightly edited for clarity and length. 
O Holy Hot Pocket
Chris Derman, National Park Ranger, Oneida, Tennessee (Full disclosure: He's my husband.)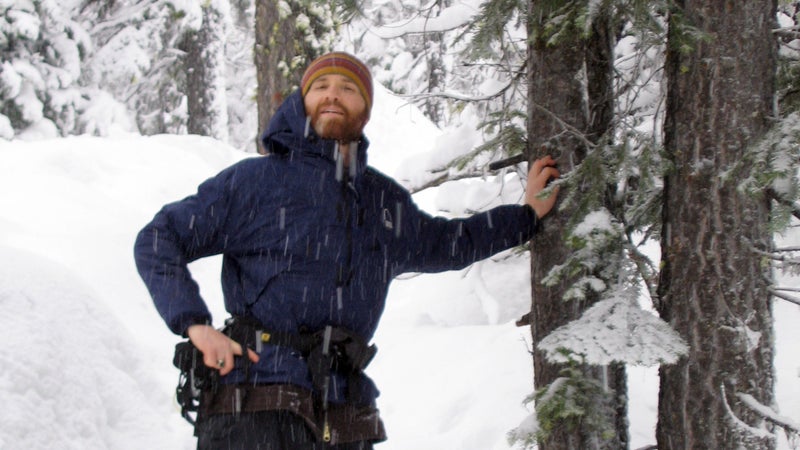 I'd chosen to spend the Christmas of 2009 with my dad and stepmother in the D.C. suburbs. On Christmas morning, I opened the fridge to find ice, a bottle of ketchup, and little else. Stomach growling, I closed the fridge door, threw on a jacket, and headed out for a hike. 
I drove out for a six-mile hike on South Valley Trail at Prince William Forest Park. This would later be the first national park I ever worked at, and South Valley Trail has always been one of my favorites. Whenever I'm home I hike it. But as the miles ticked by, the rumblings of my stomach grew harder to ignore. As I pulled up to the nearest McDonald's I could find later, my heart sank. It was closed. Then I spotted a gas station with lights on across the way. 
As I watched my pizza Hot Pocket spin in the barely-cleaned communal microwave, I waffled between glee at being moments away from a warm meal and dismay at eating a Christmas dinner that came wrapped in a plastic sleeve. I thought back on my six perfect miles in the woods and, as the timer dinged, glee won.
O Come All Ye Mapuche
Josh Whitmore, cycling and mountaineering coach and team manager for Team Globalbike, Asheville, North Carolina.   
​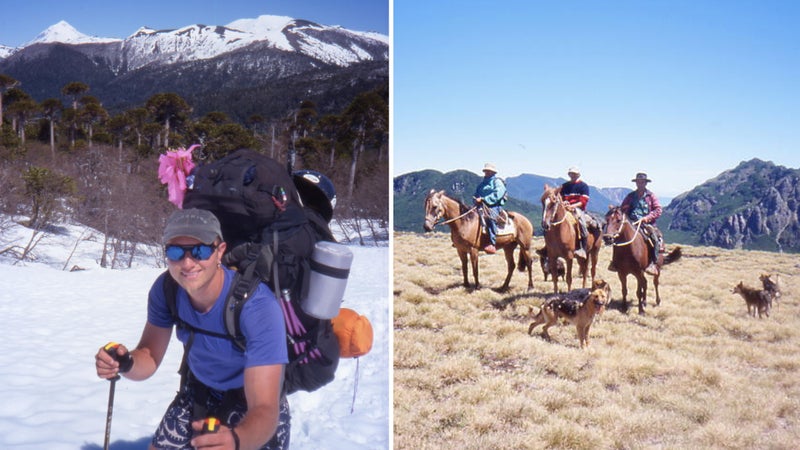 I worked as a mountaineering guide for NOLS (National Outdoor Leadership School) and Outward Bound from 1997 to 2003. I was often in Patagonia during Christmas time. On expedition, we would commonly trek through lands of the indigenous Mapuche people [who have lived in Chile for over 12,000 years and predominantly farm or raise cattle]. In between guiding expeditions, I would volunteer at a facility run by a non-profit in Chile. It was essentially an inn and stables for the Mapuche people. The people could walk or ride horses to the inn, spend the night, board their horse, and get on a bus to bigger towns to go to markets, visit doctors, things like that.
Most Mapuche knew of Christmas, but it was not a part of their regular traditions. So one year I decided to host a proper Christmas dinner complete with all the trimmings. I had to make lots of substitutions—for instance, I couldn't find turkey, so I roasted chickens over an open fire instead. We had a stove and a fire but no oven, so I had to figure out a way to make pie without an oven. I used a fry bake pan, which is something we used a lot on NOLS trips, and I rolled the dough out with a Nalgene bottle. 
We sent word up valley that anyone interested was welcome. We had a grand feast and many tried foods they had never tried before, like pumpkin pie, which produced more laughs than I've ever had in a single day.
Hark the Hashish Angels Sing
Chris Kilham, medicine hunter, western Massachusetts
I'd been hiking through the Himalayan foothills and I'd stopped in an old British cantonment [military camp] for a few days. There was a group of local guys who maintained the place where I was staying, and on Christmas night we had the most magnificent fire. It was this starry night and the wood from the deodar trees is like the Himalayan version of piñon pine, it has this real fragrant frankincense-y aroma when it burns. And it was all so small and simple: You go get some logs, you get some matches, I'll bring the candy. 
For dinner there were some simple curries. You like cauliflower? Good. I like cauliflower. You like garlic? I like garlic. But the real coming together was the fire. Earlier in the day I'd walked into town and purchased little boxes of candy. They cook milk down in these big pots and mix it with pistachios, honey, and spices, then wrap them in gold and silver paper. The pistachio ones—you could become a craven addict in no time. I'm not a sweets person, but they were addictive. We ate the candies and smoked the local hash and sang religious songs. 
I'm a big believer in the power of travel education. I don't mean traveling to stay at the Four Seasons, but leaving those places rip-snorting behind and getting good and lost. It's just a marvelous experience to have, and it's remarkably mind-opening.
Saving Crabs on Christmas Day
In 1979, when I was 14, my family spent a three-week vacation, which spanned Christmas, on a beach on the North Island of New Zealand. On Christmas night there was a fire and a large pot for roasting 'pippies,' which are wild clams you used to be able to find easily in the sand by the incoming tide. As kids we would 'pick pippies' and hold them in our T-shirts (held up like a kangaroo pocket at the front). When you toss the poor little pippies into the pot over the fire they boil alive, like lobsters, and their shells open up and you just scoop them out and eat them in one large bite. I could never eat them. It felt wrong to me. 
I also did not tell my mother, who is crazy for shellfish and who would have delighted in a fresh crab feast, about the extraordinary abundance of huge soft-shell crabs far up the beach where I was walking. The crabs weren't used to humans and didn't know what to think of me, so when I got close to the giant rocks where the waves were crashing, hundreds, maybe even thousands of them came out of their holes, walking sideways, to stop and watch me with their strange, posted eyes.
The pippies were abundant, so my family feasted. These days they are harder to come by due to over-harvesting, so I guess I was right all those years ago to not participate in the carnage.
Snow Ice Cream on New Year's Eve
Kathleen Friday, U.S. Forest Service, Hilo, Hawaii
Our family tradition when I was growing up was a cross-country ski trip in Maine's Baxter State Park soon after Christmas Day. We would spend New Years' Eve in some cabin with more or less insulation. Without fail, we packed in the ingredients for snow ice cream: one large bowl of snow (available on-site), one pint whipping cream, one can of Hershey's chocolate syrup, and one small bottle of peppermint flavor (my mother didn't realize that the grocery store peppermint was just as alcohol-based as peppermint Schnapps). No amount of shivering would stop us from eating it.
Lead Photo: GibsonPictures/iStock