6 Ski Towns with the Best Craft Beer
Ski towns are getting into the craft booze business, and the results are awesome.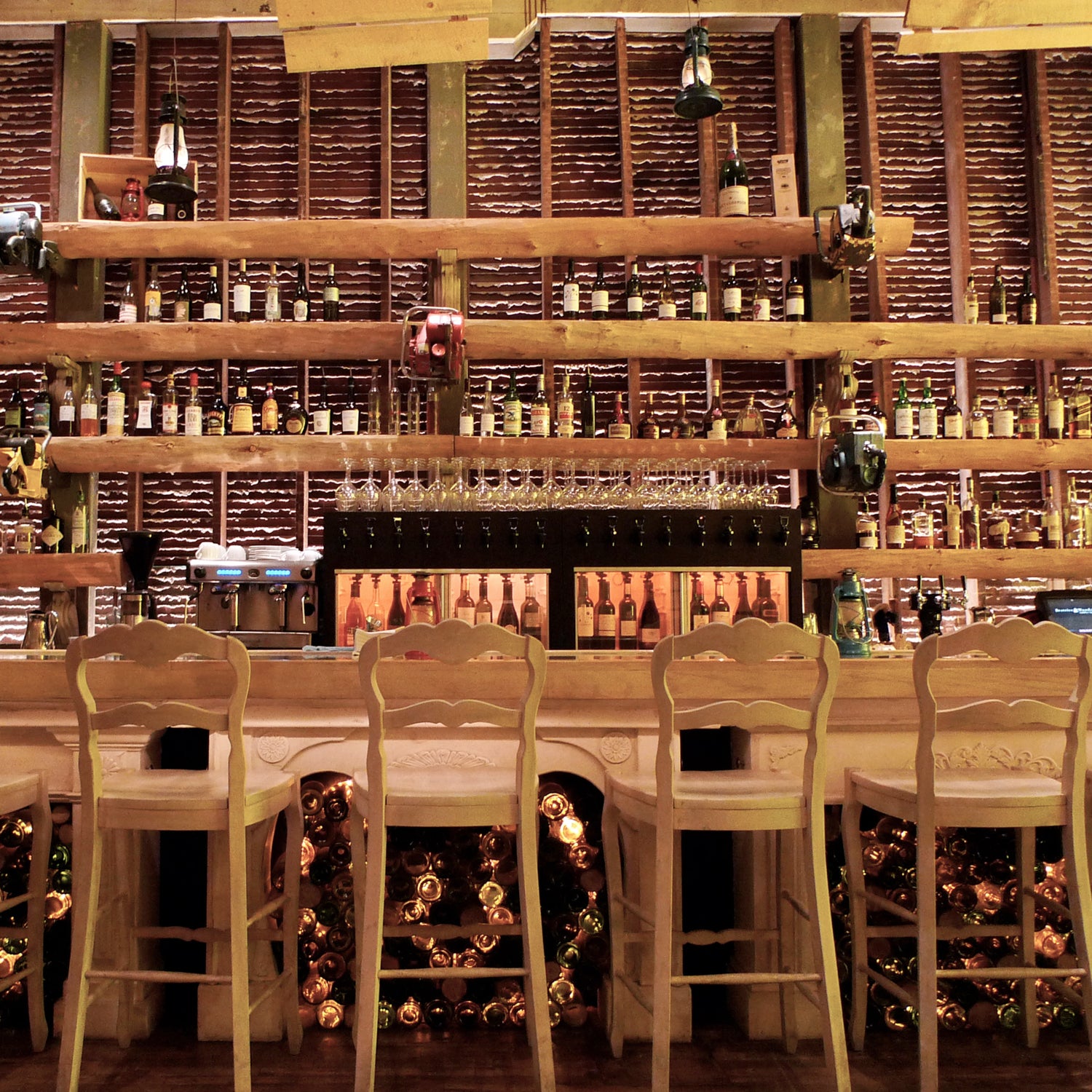 Heading out the door? Read this article on the new Outside+ app available now on iOS devices for members! Download the app.
Fact: Great après drinks make for even better stories about the day's runs. 
Luckily, many ski bums are opening craft alcohol operations. Take the 10th Mountain Whiskey and Spirit Company. The Kickstarter-funded operation was founded by two Vail locals who realized that distilling—unlike skiing—would pay the bills.
And it's not just happening in Vail. One look at this map of microbrewery distribution shows the astonishing connection between microbreweries and top ski areas. The Jackson Hole region alone is home to 27 microbreweries, while the I-70 corridor between Denver and Aspen boasts 19—and that's not including Boulder. 
Here are the spots you need to hit during your next winter vacation: 
Jackson Hole, Wyoming
Roadhouse Brewing Company and Q Roadhouse and Brewing Company
Roadhouse took home six medals at the 2014 Best of Craft Beer award, so your options will not be limited. And they go beyond drinks. The brewery has two locations—the brewery and tasting room and a brewpub and restaurant.  "Good beer, hip interior, popular with locals who sit at the bar while tourists sit at the tables," says Laura Goforth, a ranger currently stationed at Grand Teton's National Park.
Vail, Colorado
10th Mountain Whiskey and Spirit Company
If you're in Vail on a family vacation and need something strong to help you cope with your in-laws, duck into the new tasting room for the 10th Mountain Whiskey and Spirit Company. 10th Mountain offers whiskey, bourbon, vodka, a cordial, and moonshine. "Everything is made from start to finish in our distillery," says co-owner Ryan Thompson. The distillery's name is a tribute to the 10th Mountain Division, a light infantry division of the U.S. Army that trained near Vail during World War Two. While the tasting room doesn't sell cocktails or mixed drinks, it does offer ½ ounce tasting flights for $25, with a $5 credit toward any bottles you purchase.
Crazy Mountain Brewery
Started by a couple that met at a microbrewery, this spot has been a favorite with locals and tourists since it opened in 2010. Typically there are 10 beers on tap at a time, six of which are available year-round and four of which are seasonal. "We're local-friendly, kid-friendly, dog-friendly," says Kaliegh Armitage, the marketing coordinator for the brewery. "Basically we want everyone to feel welcome." The brewery also serves food from a food truck that's parked outside the front door. 
Telluride, Colorado
Telluride Brewing Company
No food, no real seating, but really, really good beer. For the past three years, the brewery's "Face Down Brown" has been named the best American style brown ale at the Great American Beer Festival. Telluride Brewing Company's beers are so popular that they're struggling to keep up with demand—even after adding several new tanks. The tasting room, which is a few miles outside of town, is staffed with knowledgeable, friendly beer nerds who will happily send you home with a 32-ounce "crowler," an aluminum growler sealed on site.
Smugglers Brewpub
If you need food to chase down your beer, Smugglers Brewpub is a good bet. There are generally 16 beers on tap, many made in the brewpub's downstairs brewery. The beer list is a mix of regulars and seasonals, like the Smugglers Oktoberfest or the Winter Warmer. If you happen to be traveling with someone who doesn't like beer, there's also house-made root beer, a full wine list, and a selection of craft cocktails.
Aspen, Colorado
Aspen Brewing Company
Started by a University of Colorado graduate, this six-year-old brewery has a great taproom that hosts live music and offers tours of its brewery, though it's best to call ahead to make a reservation. The brewery's Belgian Farmhouse Saison has taken several big awards in recent years, including a gold medal at the World Beer Cup Awards.
Woody Creek Distillers
During the 1900s, the Aspen valley produced more potatos than Idaho. Woody Creek Distillers is trying to reignite Aspen's potato heritage with its vodka operation. We like the company's Stobrawa vodka, which is made from a special Polish variety of potatoes. The company imported the seeds from Poland to grow potatos locally for this flavorful liquor. The sleek tasting room at Woody Creek (which is about 15 minutes by car from downtown Aspen) offers a range of craft cocktails as well as vodka tasting flights and cigars.
Park City, Utah
Wasatch Brewing Company
Wasatch Brewing Company has been brewing since 1986. Usually there are eight or so beers on tap (spice lovers, do not miss the jalapeño cream ale) and at least a few bottles. And at the 2014 Great American Beer Festival, their Apricot Hefeweizen won bronze in the fruit wheat beer category. The 50-cent tasters are especially great for the indecisive among us. There's also a full food menu. 
High West Distillery and Saloon
Billing itself as the world's only ski-in gastro-distillery, the High West Distillery and Saloon has been a mega-success since it opened. In fact, many of its best whiskeys seem to be permanently sold out. That doesn't mean you shouldn't stop by, though. At High West, the food is just as good as the liquor. Plan to take off your wet clothes and stay a while—this spot is one to savor.
Bend, Oregon
Deschutes Brewing Company
After skiing all day on Mount Bachelor, snow enthusiasts are faced with the unenviable dilemma of which of Bend's microbreweries to hit. Deschutes has an advantage because it's an institution—it's both the oldest and the largest brewpub in town and its nineteen taps will not lead you astray. Lost? Choose the Sage Fight IPA, which earned bronze at the 2014 Great American Beer Festival. The food is great too, and much of it is locally sourced.
Red Tank Cider
Red Tank Cider's tasting room is only open from 4 p.m. to 6 p.m. on Fridays and it can be hard to find—often the GPS will miss it, so look at a map before you go. It's worth the trek. These ciders are dryer and more complex than commercially produced varieties, and you'll find yourself craving them five hours into the following day on the slopes.