The Adventurous Eater's Gift Guide
Stuff their face, not their stocking, this year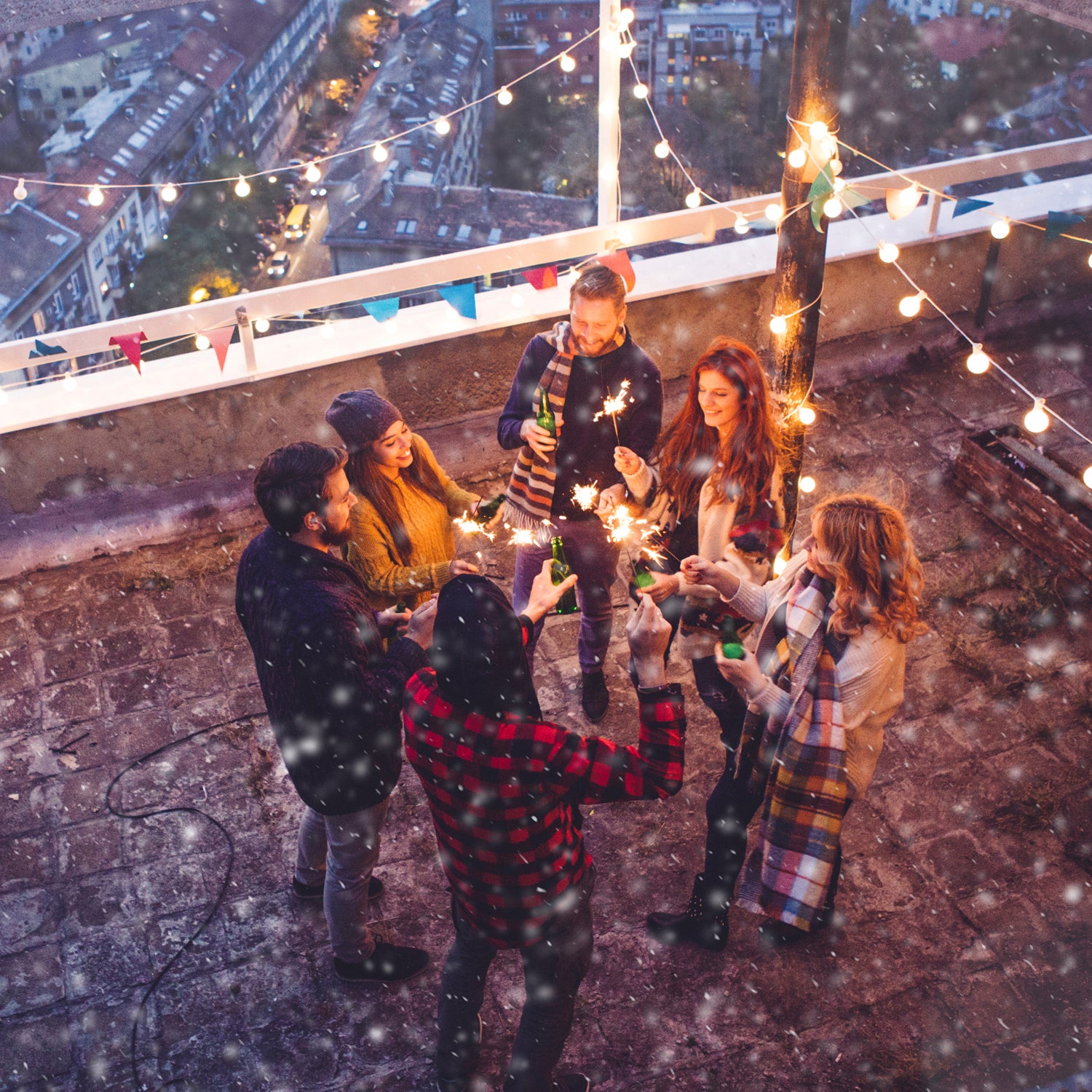 svetikd/iStock(Photo)
Heading out the door? Read this article on the new Outside+ app available now on iOS devices for members! Download the app.
If your outdoorsy loved one already has every down puffy coat and GPS-enabled gadget stuffed into his or her gear palace, consider going the food route this holiday. Why? Because if you get two of almost any other gift it's a bummer—but get two bottles of your favorite whiskey and it's the best Christmas ever. 
Here are our picks for the mountain-loving, craft-beer-swigging, exotic-cheese-hoarding person in your life. 
Blue Bottle Coffee Sabbatical ($349)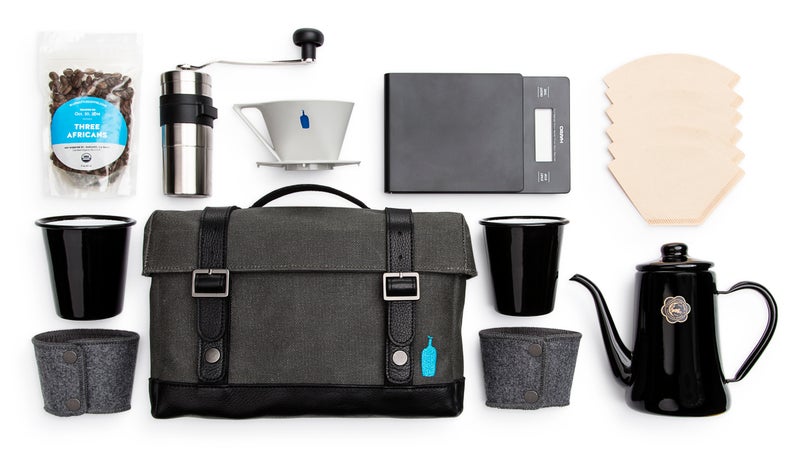 If you really, really love good coffee (anyone who orders anything with extra whip need not continue reading), you understand the misery of trying to get a good cup on the road. For you, Blue Bottle has produced a go-anywhere kit to save you from the slow-drip hell of mediocre brew. Yes, it's a commitment to carry this thing—it basically counts as a carry-on. But the sturdy (and dapper) Timbuk2 bag and all the accouterments inside it will last a lifetime (or slightly less if you're a real addict). And the whole kit works just as nicely on your counter.
---
Outstanding In The Field Pop-Up Dinners (From $180)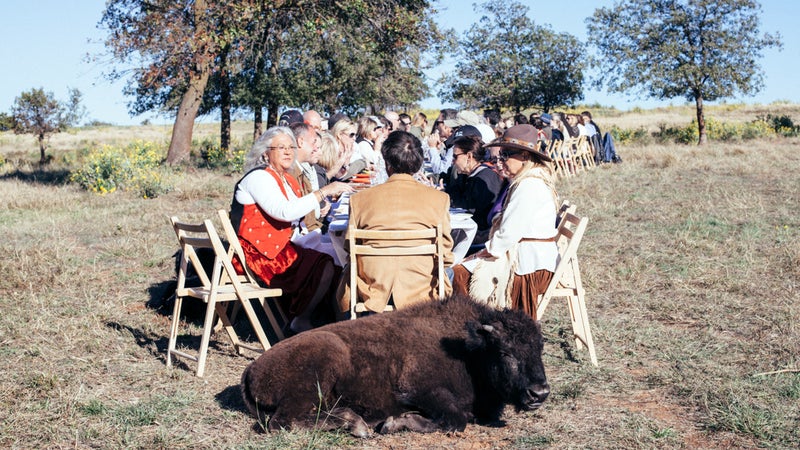 It's like the picnic of your dreams. Outstanding In The Field is a series of pop-up dinners served in stunning outdoor locales. Travel to Hawaii to have chef Bonita Lao prepare abalone for you on an abalone farm, or jet off to Puerto Vallarta to have chef Calixto Gattas fix you a meal by the sea. See a full list of dates and locations.
---
Cheese S'mores Kit ($40)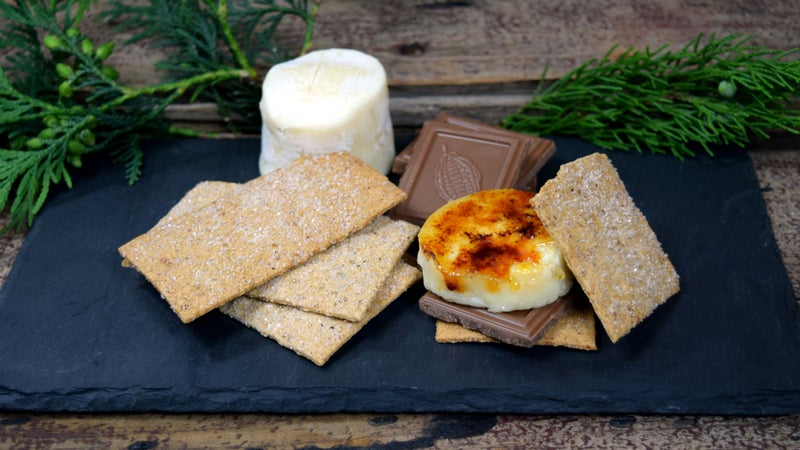 Yes, chocolate, marshmallows, and graham crackers are good together. We'll never fight you on that. But melted cheese, Swiss chocolate, and a hazelnut cracker are just so much better. Trust us. This kit includes puffs of Bijou goat cheese from Vermont Creamery and instructions for how to assemble the s'mores.
---
Hydro Flask Food Flasks ($60 for a two-pack)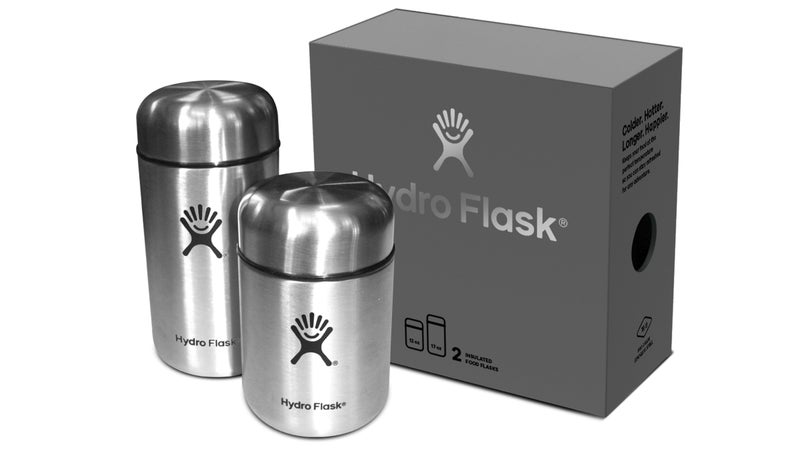 Newly redesigned to fit better into a crowded bag and to keep food hot or cold for 30 percent longer, these sleek containers mean you can haul beef stew, chili, or any other hot dish into the backcountry and have a warm meal hours later. For Christmas, the company is offering a special two-pack that includes a 12 and 18-ounce canister—so you can have beans and rice for dinner.
---
Ghost Pepper Honey ($17)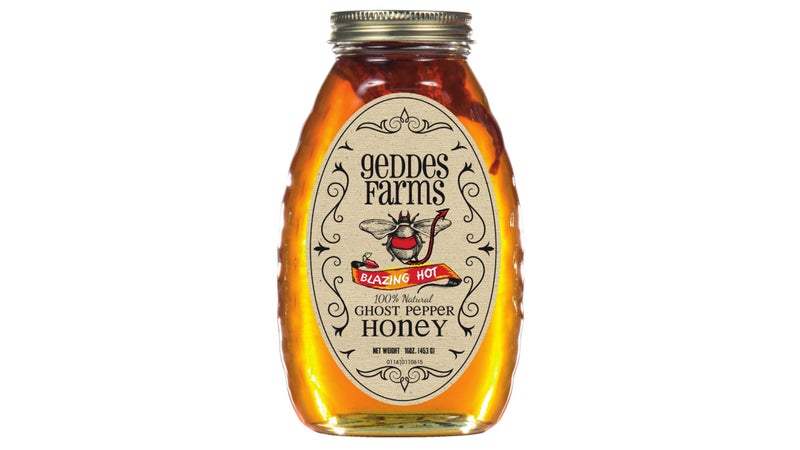 Ever since Geddes farm began offering the honey and spice combo, patrons have been asking for more heat. The company has finally obliged. The result is Double Ghost Pepper Honey, a sweet-meets-heat treat that burns so good. Put it on your morning yogurt for an eye-watering start to your day. 
---
Culinary Cycling Camp With George Hincapie ($3,000 for two)
Hotel Domestique, the Greenville, South Carolina boutique hotel owned by retired pro cyclist George Hincapie, is setting itself apart as both a foodie and cyclist destination. Ride with Big George in the morning, then sip wine or take a cooking class with chef Greg McPhee in the afternoon. At night, gather with your riding buddies at a table in Restaurant 17 and hash out the details of the day over plates of handmade pasta, local veggies, and perfectly seasoned homemade charcuterie. 
---
Burnie All Wood Self-Burning Grill (From $13)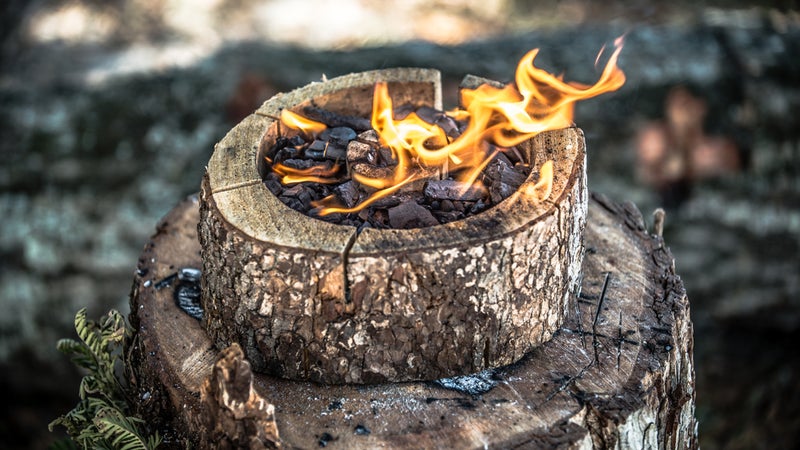 We're feeling the Burnie. It's the lowest-maintenance campfire you'll ever cook over. You simply light it and then throw your kebabs or hot dogs on top. No need to coax it to life, and because it's 100 percent self-contained there's no need to beat it into submission at the end of the night. 
---
Excalibur Food Dehydrator ($330)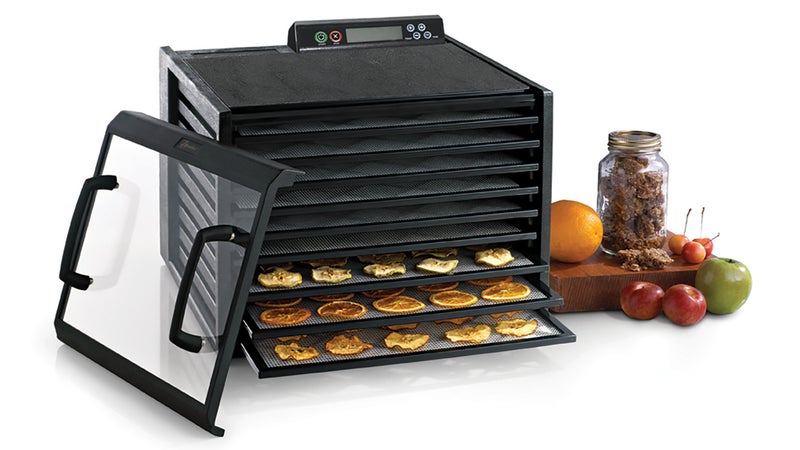 Okay, it's not the sexiest thing in the world, but being able to dehydrate your own fruit, veggies, and even meat is pretty handy. The nine tray model, which was released in November, has 15 square feet of drying space—think how many batches of raisins and veggie chips you could make! It also has a 48-hour timer, so you can walk away for two full days and come back to perfectly dried goodness.
---
Scotch Lip Balm ($4)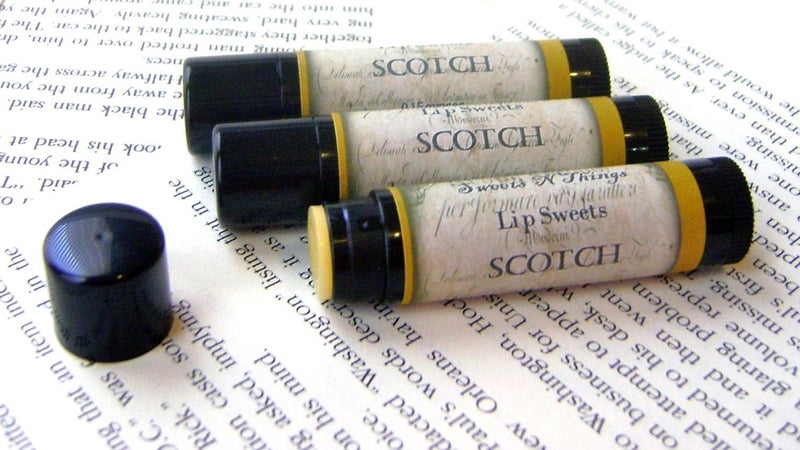 As much as you might want to take a nip off that flask mid ski session, for the safety of your femurs it's best to save the real alcohol for happy hour. But this lip balm, made from coconut oil and beeswax, will tide you over. It has just the right hints of smoke and peat, plus it counteracts the harsh effects of cold, dry air. 
---
Shot Skis (From $19)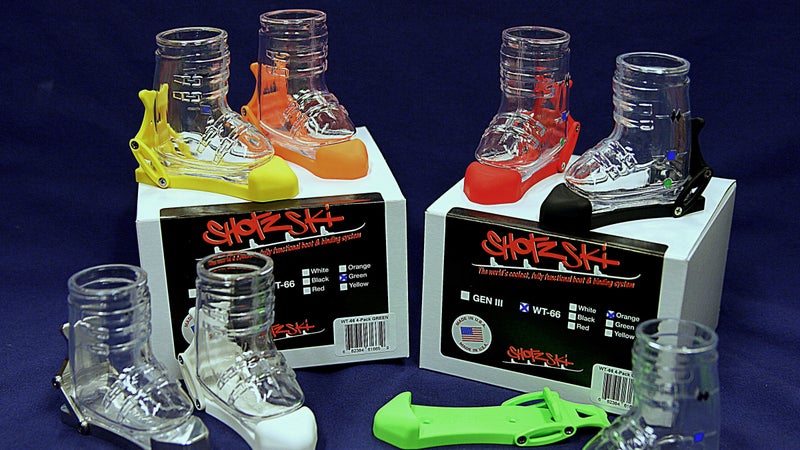 It's a perennial question: How can I turn these old skis into a tool for drinking? Well question no more: Shotzski now makes tiny bindings and ski-boot shot glasses that turn any ski into a party apparatus. The bindings are available in plastic or polished aluminum—if you're feeling particularly classy. 
---
Wine Barrel Adirondack Chairs ($359)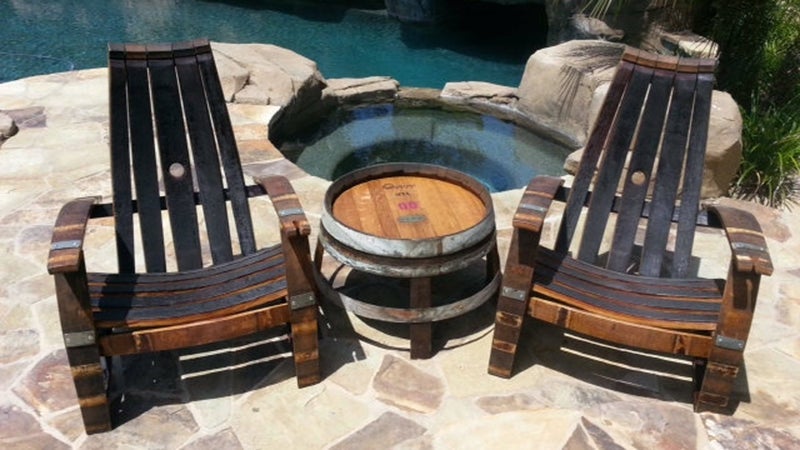 The warm embrace of vino is surprisingly ergonomic. These handsome chairs are made from white oak wine barrels. Partly thanks to the natural curvature of the barrels, they're as comfortable as they are stylish. And they offer the perfect perch for toasting the cheese for your next round of s'mores.
Lead Photo: svetikd/iStock
Trending on Outside Online